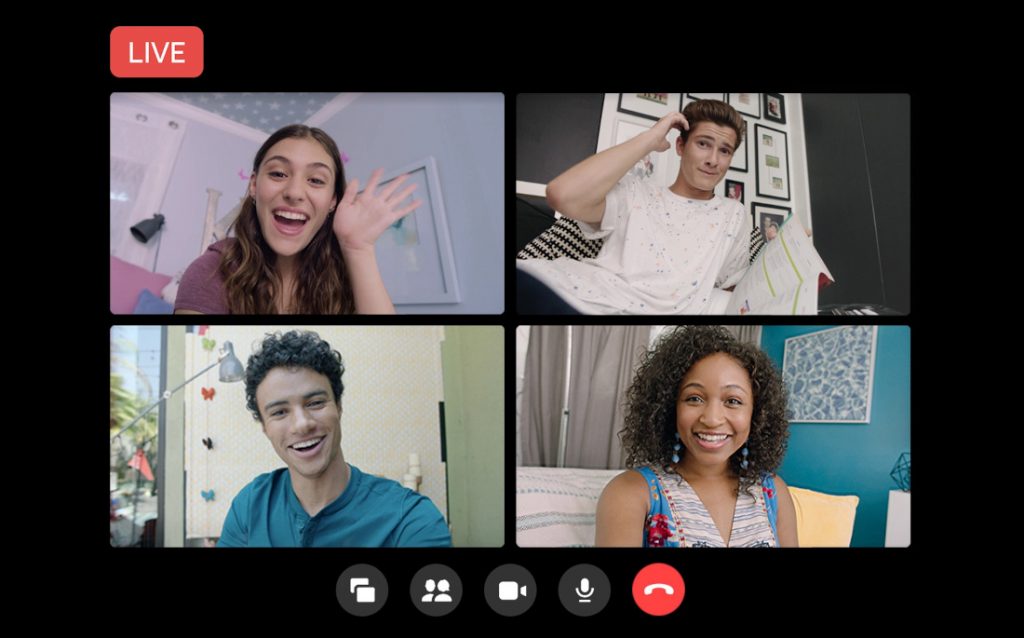 Facebook has announced that their Messenger Rooms will now have the ability to Live Broadcast to Facebook. At launch, Live Broadcast will support up to 50 people, which makes it great for scenarios like hosting a book club, interviewing a panel of experts, teaching a fitness class, etc.
To live broadcast, a user can simply create a room in Messenger and broadcast it to a Profile, Page or Group. The room creator can invite anyone to watch the broadcast, even if they do not have a Facebook account. The room creator can also control where the room is shared on Facebook, who can view the broadcast and who is invited to participate.
Once the invite is sent, room participants will receive a notification where they will have to opt-in to participate. Additional controls are given to the broadcaster to be able to add or remove participants from the live broadcast at any time and also be able to lock/unlock a room during the live broadcast.
Live Broadcast is rolling out today to Facebook and Messenger in some countries, and is expected to expand to more countries soon.