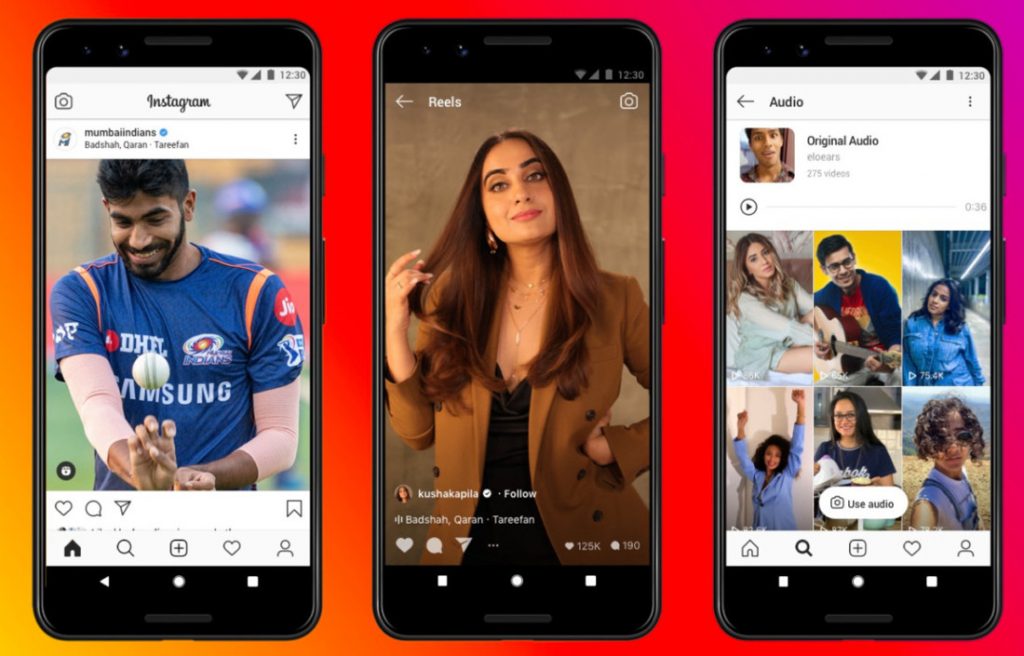 Update: July 9, 2020 — Reels feature is now rolling out for users in India inside the Instagram app. You can now create reels just by swiping to the left just like you post stories. It says that anyone on Instagram can see and share your reels. People may see your reels on Explore and places like effect, hashtag and audio pages.
Earlier: The ban on 59 Chinese apps, including TikTok, in India has created an ideal environment for alternative Indian-made apps to grow and gain popularity. This massive deficit in entertainment apps has also caught the interest of Facebook, as they have begun testing their own TikTok competitor, called Instagram Reels, in the Indian market.
Instagram Reels is designed as long video-music remix service that can be found in the Instagram Stories shutter modes tray, next to Boomerang and Super-Zoom. The max-length of each reel is 15 seconds, in which users can add audio from other videos in Explore, add a song from Facebook's huge music library or even simply post a silent video.
Facebook shifted their focus on to Instagram Reels after they shut down another TikTok clone that they were developing, called Lasso. Instagram Reels had begun testing in Brazil, a country with a strong Instagram user base, all the way back in November 2019.
The TikTok ban left millions of Indians without a video entertainment-focused app, a deficit that was made worse by the ongoing pandemic and lockdown measures. A whole host of Indian apps like Chingari, Roposo, Khabri, etc. have already sprung up to compete in this lucrative market. Facebook is clearly taking advantage on this ban, as they begin testing Instagram Reels, pushing it ahead of other Indian apps thanks to its existing large user base.