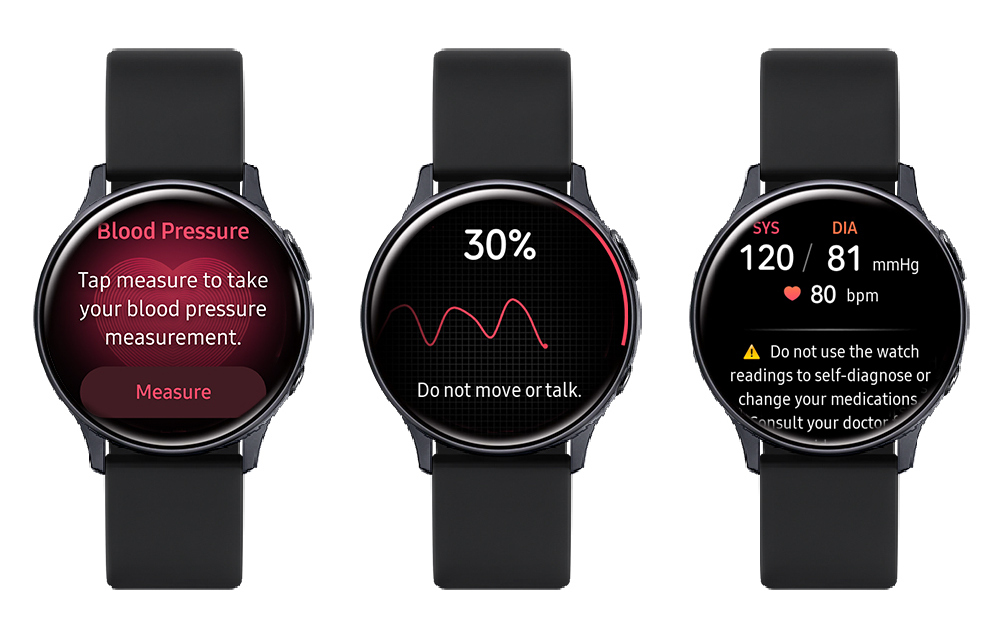 Samsung has officially launched Samsung Health Monitor app for users of the  Galaxy Watch Active 2 in South Korea. The feature was first announced back in April, after Samsung received certification from South Korea's Ministry of Food and Drug Safety (MFDS) to release an over-the-counter and cuffless blood pressure monitoring application.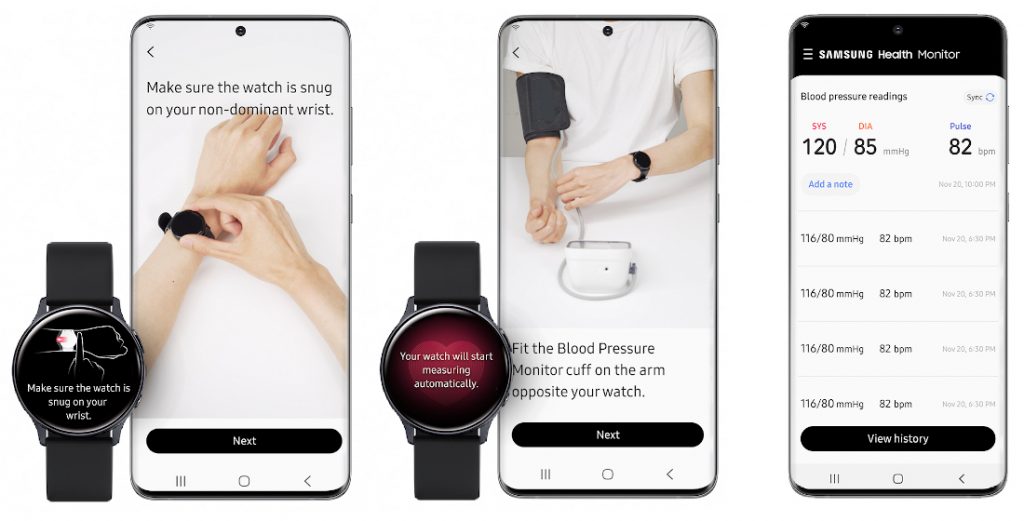 Users will be required calibrate their Galaxy Watch Active 2 before being able to monitor their blood pressure. Once calibrated, the Galaxy Watch Active 2 will use pulse analysis from the data it receives from its sensors, analyse the relationship between the calibrated value and blood pressure change to determine the user's blood pressure.
The measurement results will be synced with the Samsung Health Monitor app, where users can track the data over days, weeks or months and also share it with medical personnel. Later this year, Samsung is also planning to release support for Electrocardiogram (ECG) tracking to its Galaxy Watch series.
Commenting on the launch, TaeJong Jay Yang, Corporate SVP and Head of Health Team, Mobile Communications Business at Samsung Electronics said:
The launch of the Samsung Health Monitor app demonstrates Samsung's dedication to providing accessible and convenient healthcare for all by integrating advanced hardware and best-in-class software technology. We're delighted that Galaxy Watch Active2 users in Korea can now access the new app and receive insights to help them manage their health. We look forward to expanding the app to all future Galaxy Watch products.