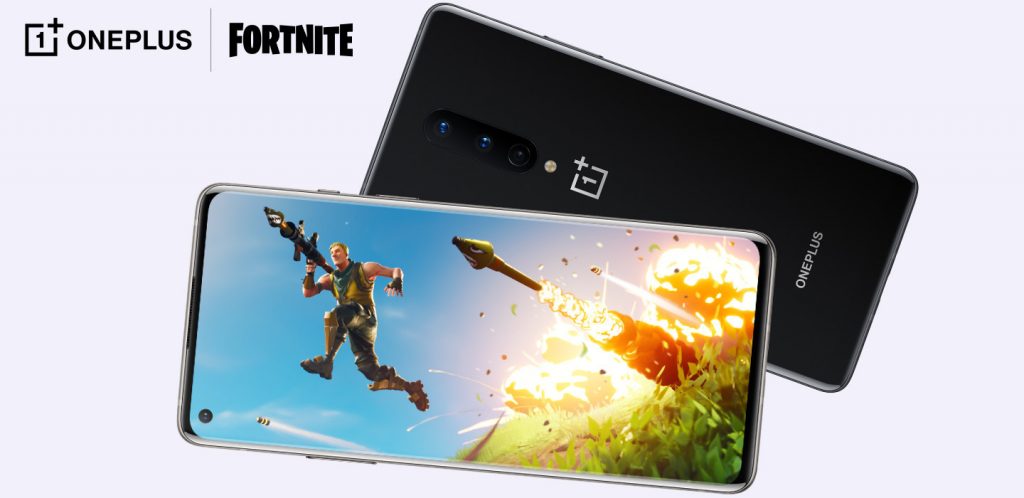 OnePlus has joined hands with Epic Games recently to provide Fortnite in 90FPS for an enhanced experience. Notably the OnePlus 8 Series is now the first line of smartphones able to run Fortnite on the Unreal Engine at 90FPS, which is the fastest frame rate ever available for Fortnite on a smartphone.
According to the company, the entire endeavor to bring 90FPS to Fortnite on the OnePlus 8 took months of development. To kick off the launch in India, OnePlus users (OnePlus 6 and newer) are now able to download Fortnite via "One-touch" easy installation of the Epic Games App exclusively through the "Game Space" application.
However, OnePlus users with the OnePlus 7, OnePlus 7 Pro, OnePlus 7T, and OnePlus 7T Pro can play Fortnite at a maximum of 60 FPS, the previous highest performance for the mobile game.
Pete Lau, Founder & CEO, OnePlus, said:
OnePlus and Epic Games have created one of the best Fortnite experiences ever on a smartphone. The OnePlus 8 Series delivers a smooth, high framerate Fortnite gameplay experience – that even current generation console game systems can't match. OnePlus creates the best devices for mobile gaming through our industry-leading display, speedy performance, and overall user experience designed with power-users in mind.
Tim Sweeney, founder, and CEO of Epic Games said:
Easy installation with 'One Touch' really simplifies the process of installing software, and removes friction usually found on other Android devices. This is a big step forward, and alongside the performance improvements the teams have made regarding FPS, Fortnite on an OnePlus device is going to be an awesome experience.