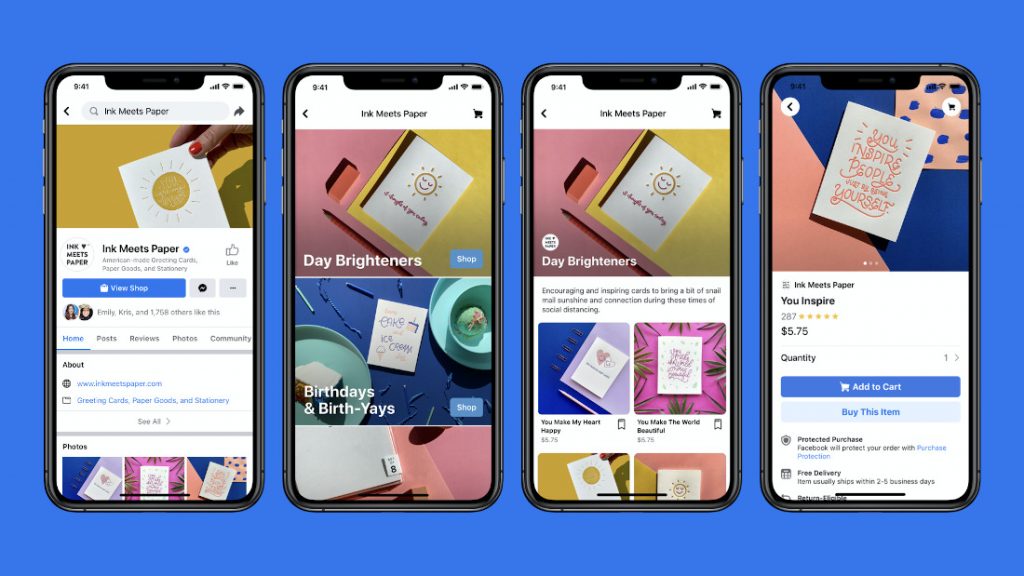 While Facebook Marketplace was a great place to sell and buy items sold by individuals, users could never shop for products from big brands or local stores. Today, with the launch of "Shops", Facebook is creating a platform for any business, from a small business to a global international brand, to sell products directly with users.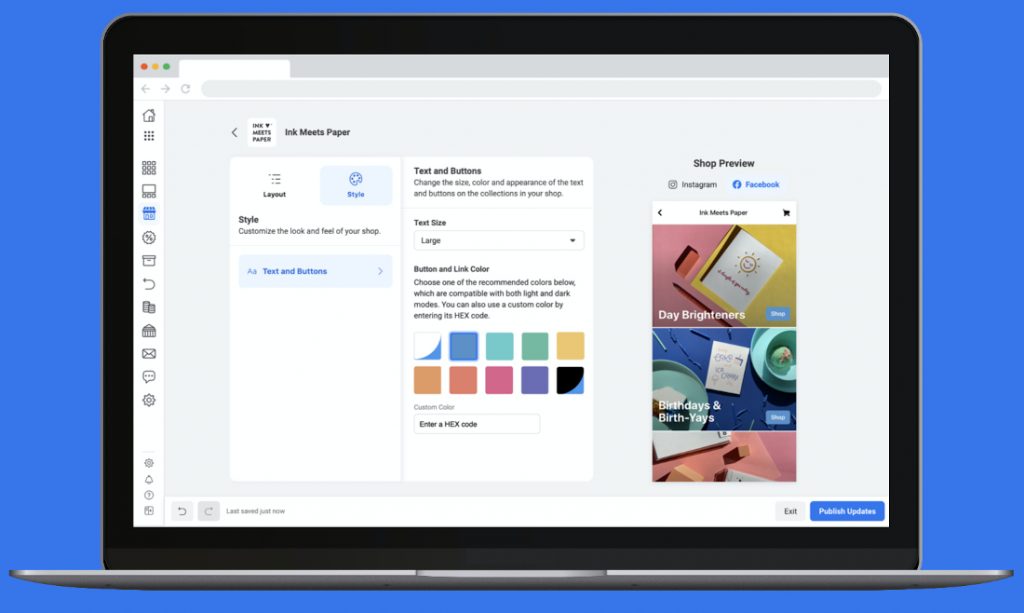 When a business wishes to bring their catalog online, they can simply choose the products, customize the look and feel of their shop with a cover image and accent colors that showcase their brand. Facebook users will be able to discover Facebook shops via the business's Facebook Page or Instagram profile, or discover them through stories or ads.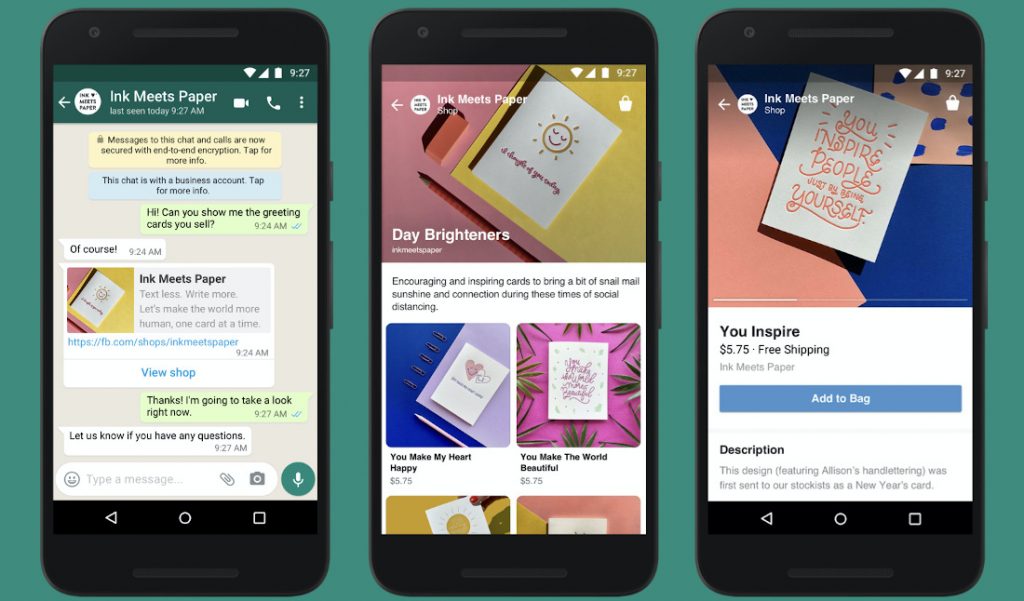 Facebook will be integrating Shops into their other services like Instagram and WhatsApp. For example, customers can message a business through WhatsApp, Messenger or Instagram Direct to ask questions, get support, track deliveries and more.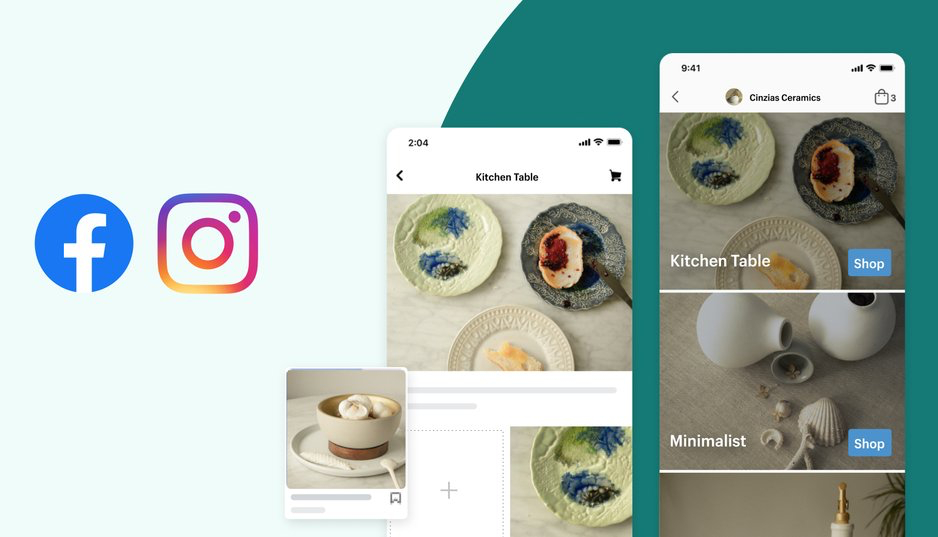 To help small businesses get the support they need and the entrepreneurship tools to move their business online, Facebook has partnered with companies like Shopify, BigCommerce, WooCommerce, ChannelAdvisor, etc. Shopify, for example, will let merchants customise and merchandise for their storefronts inside Facebook, along with the ability to carry out Checkouts.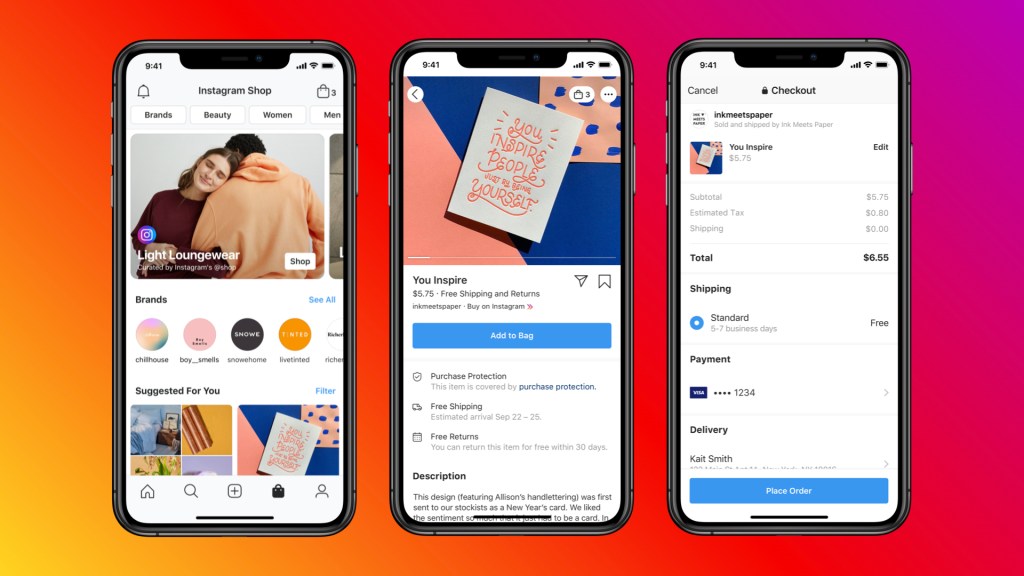 Facebook has many plans and features for Shops that is slated to release later in the year. The first one is called Instagram Shops, which will be coming first to USA during the summer. Users will be able to discover and buy products from Instagram Explore, browse selections from brands and creators and filter by categories like beauty and home.
Other features that Facebook is testing for Shops is the ability to shop for products that are being showcased in live videos and ability to connect connect loyalty programs like the points earned at local shop. Facebook has also made other investments in the online shopping industry like its GrokNet computer vision system. The AI based system for shopping has the ability to identifying the attributes (color, texture, pattern or style) of the items it sees. With these attributes, sellers will be suggested attributes for the product that is being to their online catalog.