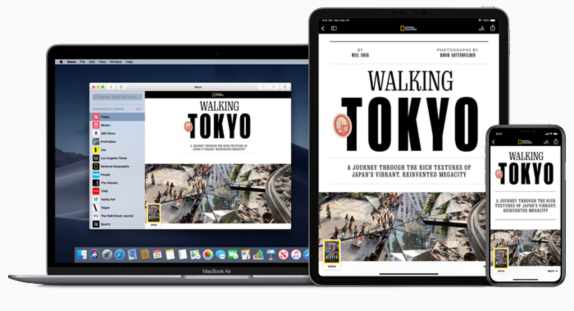 Back in 2019, Apple introduced Apple News+, a subscription service that lets you access magazines and other paywalled content from new sites. In the latest development, Apple is planning to produce the audio version of Apple News+ stories alongside the regular article.
According to a new report, the Cupertino giant has approached at least four publishers under a new proposal where Apple would handle all the production costs for creating an audio version of the content. On top of that, Apple agreed to compensate publishers as it does now for the written content on Apple News+.
Moreover, Apple's initial plan was to produce audio versions of whatever story they thought might be a good fit for the audience. But contract issues prevent it. However, the publishers are skeptical of this idea, since Apple hasn't shown them any indication that the audience wants to listen to the audio version of their story. There is no information on the expected launch date yet.
Despite 125 million active users (including who are reading the free version) signed up for the Apple News+, the service still appears to be performing badly. The report also adds that the publisher remains dissatisfied with the revenue they are getting from Apple News+. While the demand for audio content is on a steep rise, it remains to be seen how Apple plays out its strategies.
To refresh your memories, Apple News+ subscription service brings together over 300 popular magazines, leading newspapers and digital publishers. Additionally, Apple News+ subscribers can access current and past issues and individual articles from various magazines.