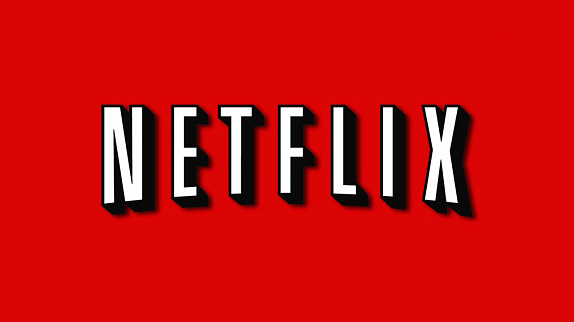 It's been almost a month under lockdown and yeah, now we know exactly how it feels to be inside the home all-day. Right now, the majority of the people (including me) are figuring out ways to keep them away from this boredom or what the world called 'Quarantine Blues'.
Due to work pressure or various other commitments, we might have forgotten/procrastinated watching shows, movies, or some cartoons (in my case). However, this is the perfect time to kick back and catch up on all the great content you've been missing. 
It's worth mentioning that, various video streaming services including Netflix, Amazon Prime, and recently Disney+ Hotstar have found an opportunity to cater to multiple age groups – young to old, as families stay home all day. 
Recently, the king of all streaming Netflix reported a huge increase in subscribers, thanks to the lockdown. According to the Los Angeles Times, Netflix has gained 15.8 million global subscribers, surging ahead of Wall Street's expectations of 7.6 million. It now has a total of 183 million customers. 
Furthermore, Netflix generated a net income of $709 million or $1.57 earnings per share in its first quarter, more than double from a year earlier. Revenue during the same period rose from 28% to $5.77 billion.
Have you signed up for Netflix recently? If yes, you are in the right place at the right time. As you know by now, Netflix is available both on desktop and app (Android/iOS). 
With Netflix offering so much content, you need to know how to find what you're looking for, navigate/control how you watch it all, and many more. Additionally, there are a lot of features and important settings to tweak to make the most out of your monthly Netflix subscription. 
So, instead of just giving you a list of shows to watch while we're all stuck at home right now, we thought also help you level up your Netflix skills with these pro-tips:
Top 10 lists!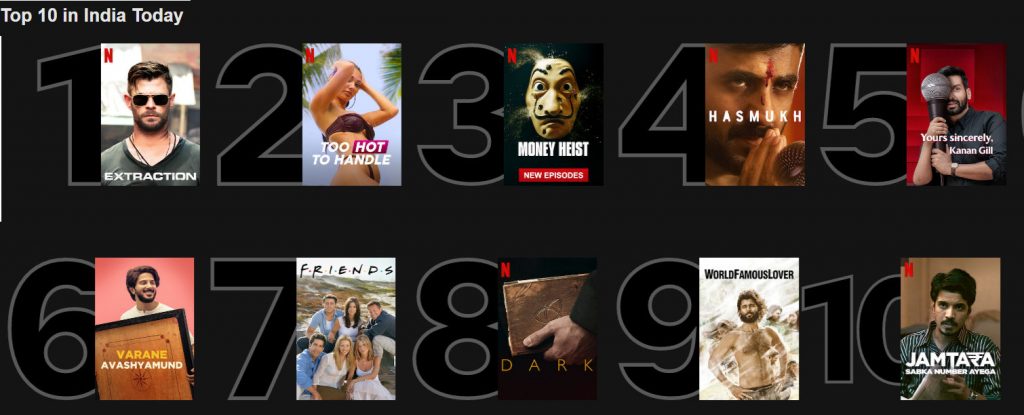 Netflix recently announced that you can now see what's popular in your country through a special Top 10 row. Sounds so cool, isn't?  
Did you know that this list is updated every day? Not only that, if you look under the "Series" or "Films" tabs – you will also find a Top 10 list each for TV series and movies, which are also updated daily. This varies depending on the country.
Search by category!
The search function is the most underrated feature! Besides searching for specific show or film titles and genres, you can also search for shows that may have been tagged under specific categories. For example: Watch in one weekend, Anime for Beginners, Retro TV and more. 
Check out 'More like this' 

If you enjoyed watching a particular series or movie, you can check out similar ones under the "More Like This" tab under its title page. Clicking on it reveals a list of other shows that Netflix thinks are similar. 
Looking out for more details?
Impressed with the movie /shows? Looking out for show's creators, cast, genres, and even interesting tags? Good news, you can check this under the "Details" tab of a show. However, this only works on the web interface, what a bummer! 
However, this doesn't end here! So, if you click on the name of an actor, Netflix will show you all the films on the service that the actor appears in. Or, if you're feeling adventurous, click on the interesting tags under "This show is" which will take you to shows that have been tagged with words like, "Goofy" or "Feel Good". 
Manage profile!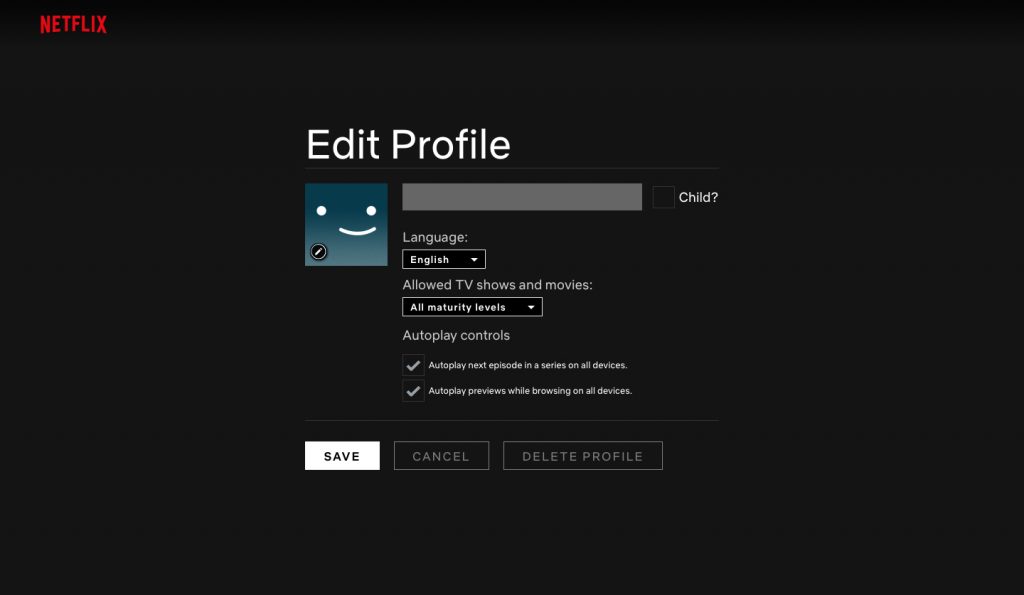 If you're not particular about having every profile streaming at the highest quality, you have the choice of controlling it. From Account>Profile & Parental Controls, hit the dropdown on Profile you want, and click 'Change' on Playback Settings.
You can set the Data Usage Per Screen to Low or Medium to control how much streaming bandwidth that particular profile consumes. You can also control autoplay next episodes and autoplay previews for your profile on all devices.
Coming soon!
On mobile devices, there is a tab called "Coming Soon" to find out all the shows that are coming soon to Netflix. 
Under this tab, you'll see the trailer, synopsis and a "Remind Me" bell icon so that you can get a notification when the series or the film premieres on Netflix!
Profile locks for safety!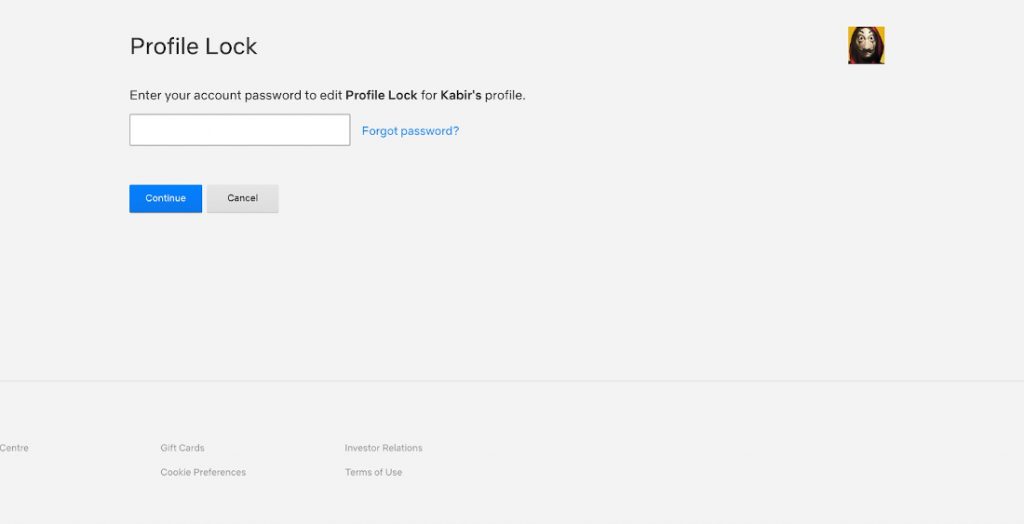 Are you worried about your kid going into your account, even after creating a kids' profile? Simply set a 4-digit Profile Lock, so your child is never able to go into your Profile, from any device. To set a lock, go to Account>Profile & Parental Controls, select the Profile to lock, and hit 'Change' on Profile Lock. 
Set individual recommendations
As you watch more on Netflix, it recommends you more and more shows you might enjoy. However, this recommendation mostly happens through email, and by default, it goes to the account holder. Well, what if you share the account with friends or relatives? Is there any way? Of course, yes! 
If you're using different Profiles, you can add a Profile email, so that Netflix can let you know about suggestions for what to watch, new features, etc. To add, go to Account>Profile & Parental Controls, select the Profile, and hit 'Add' on Profile Email.
Personalise font color and size according to you!
You can change the color and font size of subtitles to match your eyesight or personal style preference. To do this, head to Your Account and select Subtitle Appearance. You can tweak everything from color and font to the background and shadow appearance.
View history! 
You can see what is being viewed from the kids' profiles by hitting the drop-down for the profile from "Profile and parental controls", and selecting "viewing activity". 
So what you guys think about it? Did we miss anything? Have you picked up any trick or tip while binge-watching it recently? If so, drop it in the comment section below!