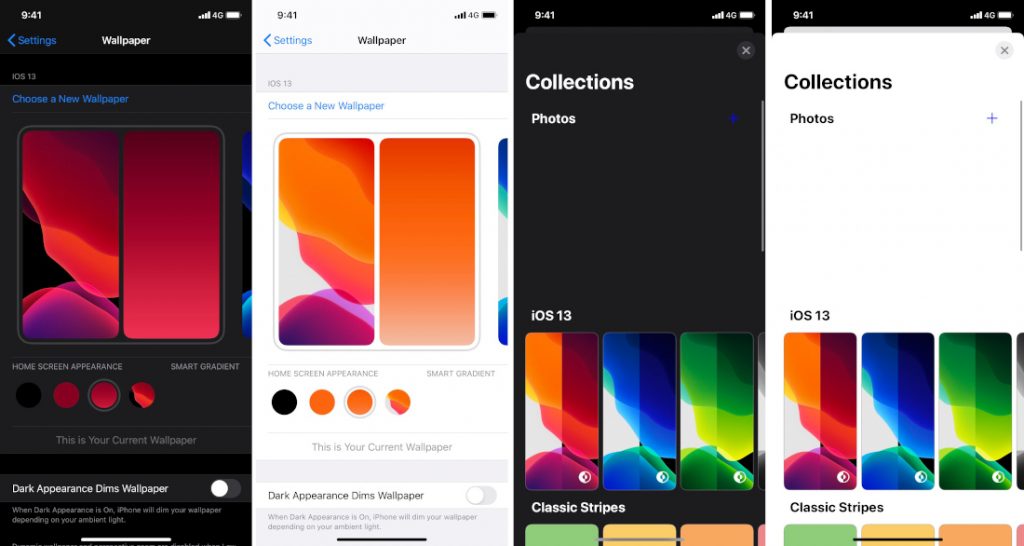 Apple has been working on redesigning its wallpaper settings for its upcoming iOS 14 for quite a while now. In a supposed new leak, twitter user DongleBookPro has tweeted images of the new iOS wallpaper settings panel and its implementation.
In iOS 14's code, as explained by 9to5Mac, default wallpapers appear to be separated by collections. Some of the available organisation include "Classic Stripes", "Earth & Moon", and "Flowers". This will help users scroll through each collection to find their specific wallpaper instead of scrolling through the entire list.
Another option that is available right below it is "Home Screen Appearance" which appears to let users choose a smart dynamic wallpaper that can be used for the home screen alone. The various options include flat colour, a blurry one and a dark version based on the current wallpaper.
According to another code leak, Apple also seems to be working on a better implementation of Home Screen widgets. Currently, widgets are supported on iPadOS 13 when the user swipes right on the home screen. For iOS however, Apple might be working to have widgets in iOS 14 that can be moved around, instead of the pinned layout in iPadOS. This feature however, is still in testing and may be scrapped anytime by Apple.