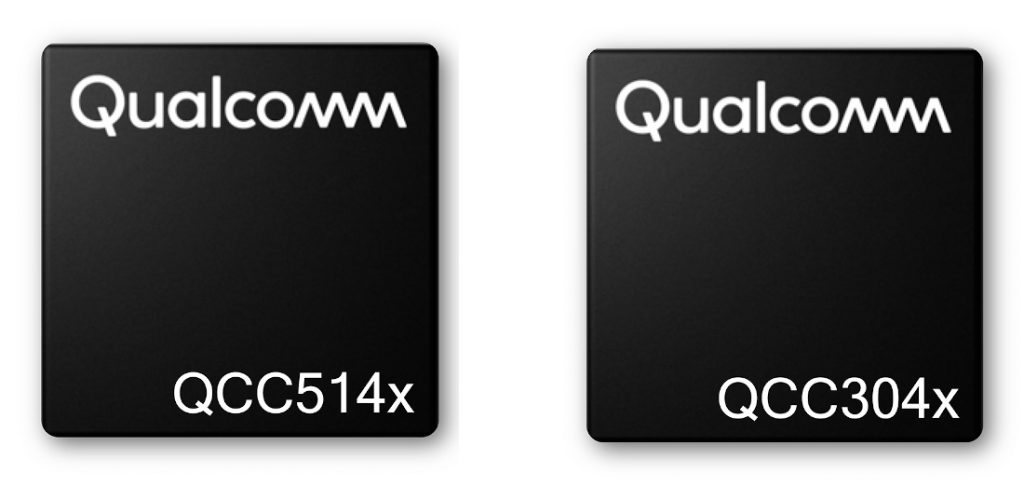 Qualcomm has announced their successor to the QCC5100 and QCC30xx series Bluetooth audio SoC, called the QCC514X and Qualcomm QCC304X respectively. It offers many improvements like increased battery life and comfort, integrated dedicated hardware for Hybrid Qualcomm ANC, Voice Assistant support, premium wireless sound and more.
One of the highlight technologies that has been developed for the new series is Qualcomm TrueWireless Mirroring technology. With it, only one earbud remains connected to the device while the other mirrors the connected earbud. The cool part is that it can rapidly swap the connection between the earbuds at any time and also manage a single Bluetooth address so that only one "device" shows up on the phone.
Both SoCs' integrate Qualcomm's Hybrid ANC technology, which also offers super-low latency leak-through of the outside environment. Power consumption has also improved, with Qualcomm estimating 13 hours of playtime based on 65mAh battery. Other features include, Always on Voice  activation in premium QCC514X chip and push-button voice activation in the lower end QCC304X chip.
Commenting on the launch, James Chapman, vice president and general manager, Voice, Music & Wearables, Qualcomm Technologies International, Ltd. said:
Customers rely on us to help them deliver premium sound with long battery life and robust truly wireless connectivity, even in congested environments, and this exciting new Qualcomm TrueWireless Mirroring technology is designed to deliver on those vital features when using wireless earbuds and headphones. We have added voice assistant support at all tiers as well as integrated digital Hybrid ANC without compromising power consumption which further allows these new SoCs to deliver amazing experiences.