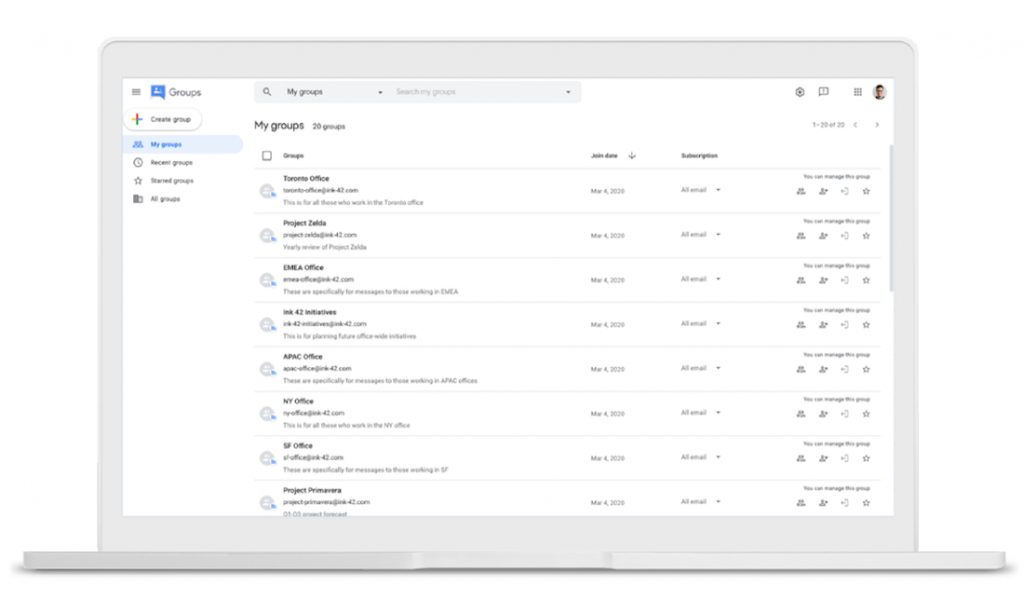 Google is redesigning Groups in G Suite with a new interface and better controls, bringing it in-line with other G Suite tools like Gmail. Google is currently rolling it out in beta to those customers who wish to try and provide feedback for the new experience and worldwide rollout is expected sometime later this year.
The new Groups beta release includes most popular Groups features as well as:
Improved navigation—Group settings are consolidated into one section for easy access.
Streamlined group creation—A quick three-step wizard simplifies group creation.
Powerful search options—New filtering and search options help you find content quickly.
Simplified My groups page—When you're signed in to Google Groups (groups.google.com), you'll see all your groups on the same page.
Standardized messaging—Topics are now called conversations and match Gmail patterns.
Enhanced member management—The updated Members page provides quick access to group member subscriptions and permissions.
Google has warned customers from jumping into the new beta however, stating that not all features are available yet. Features such as Collaborative inboxes, Tags and categories, Mobile browser experience for new Groups and more are absent from the beta and is expected to be added later on.
The new groups beta is out now and customers can sign up for the beta via a Google Form. Google will roll out the new Groups for G Suite to all users later in the year, notifying them of the change at least one month in advance. To check out all the new changes in the Groups beta, click here.