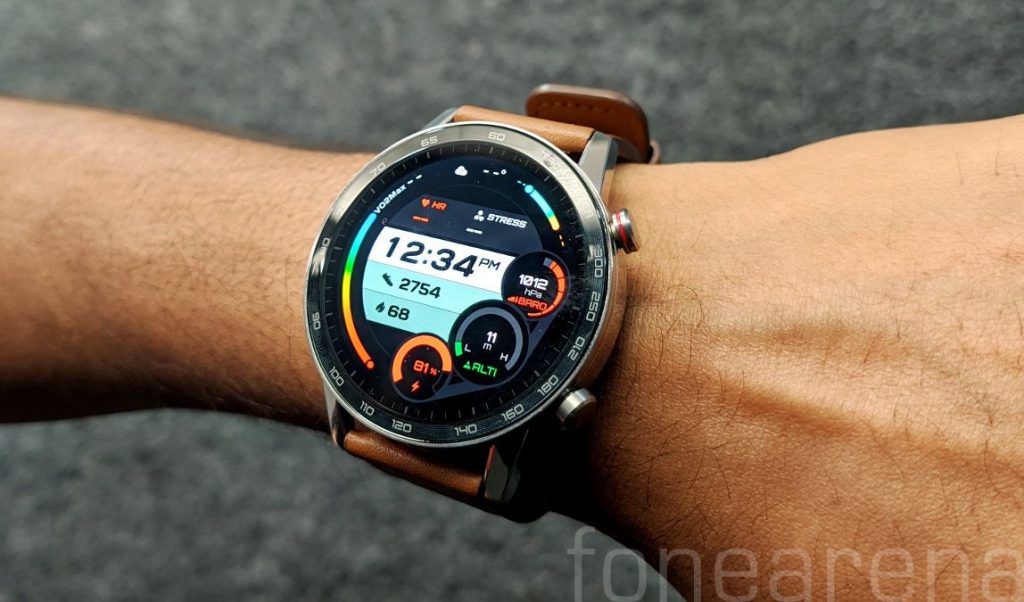 With hundreds of smartwatch options available on the Android platform, finding the right one can be very difficult. Right now, the best smartwatches come from Samsung, HONOR, and Amazfit' stable (as far as we reviewed). Why? Because these watches are well optimised to runs on all Android devices and have all the smartwatch and fitness features, you'd expect.
Recently, HONOR launched its MagicWatch 2 in 42mm and the 46mm model. For the uninitiated, the HONOR MagicWatch 2 comes with a circular AMOLED screen, powered by Kirin A1 chip and packs a 455mAh battery that promises up to 14 days of battery life. The successor of HONOR MagicWatch comes with meaningful improvements in some aspects that make this device appealing, especially with the price point they sell.
We have used this smartwatch for around two weeks, and this is what we think about it!
Design and Display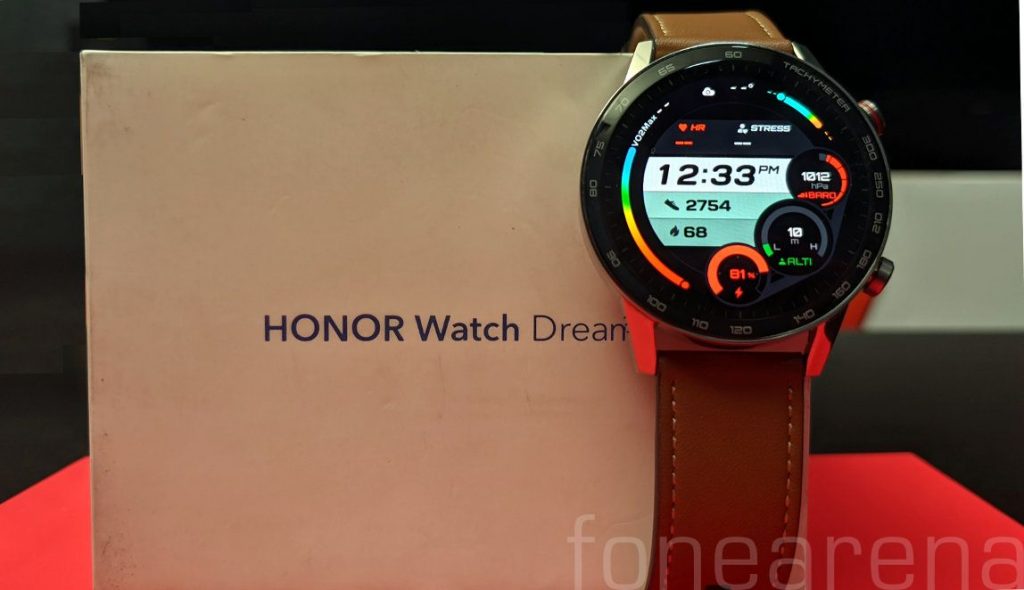 On the first look, the HONOR MagicWatch 2 looks stunningly similar to the Huawei Watch GT 2. It's worth mentioning that we got the 46mm removable brown strap variant. This device seems elegant with appealing aesthetics and top-notch build quality. It measures 45.9 x 45.9 x 10.7 mm and weighs around 41 grams.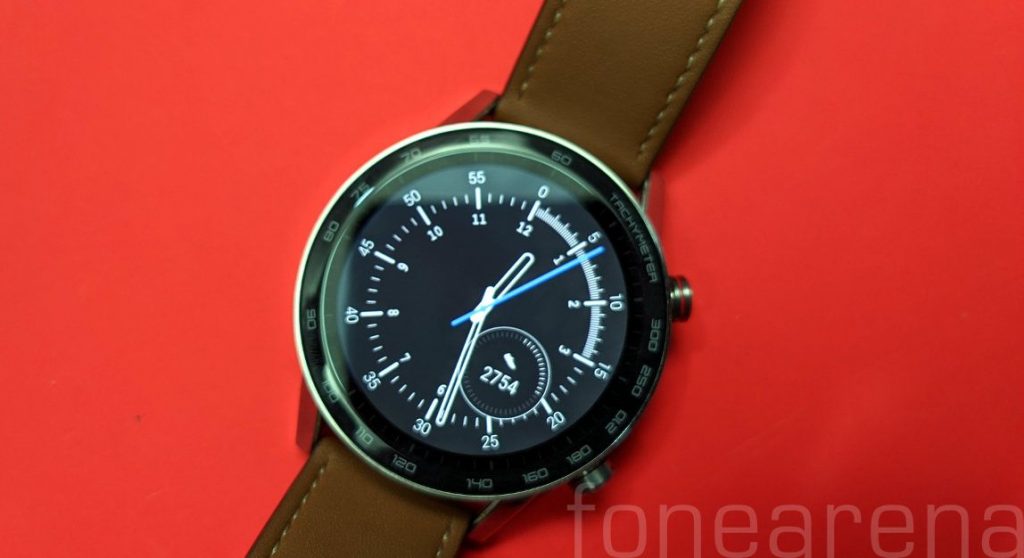 There is a circular outer bezel, where the time notations are marked, making it look like a professional watch.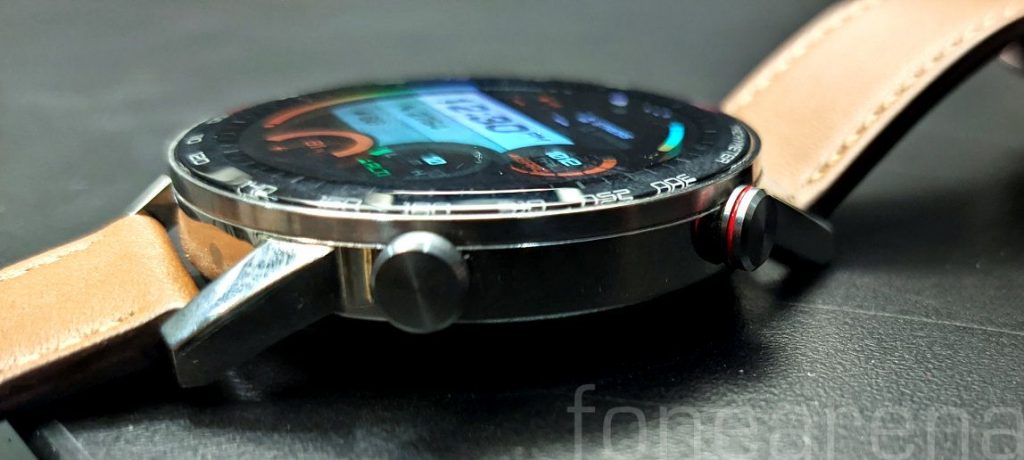 We have two buttons on the side — Top (To access list of apps and other settings) and Bottom (Customisable to launch fitness mode or any other pre-installed app). The feedback on both buttons is good as well. If you are into too much water activity, we suggest you silicone variant.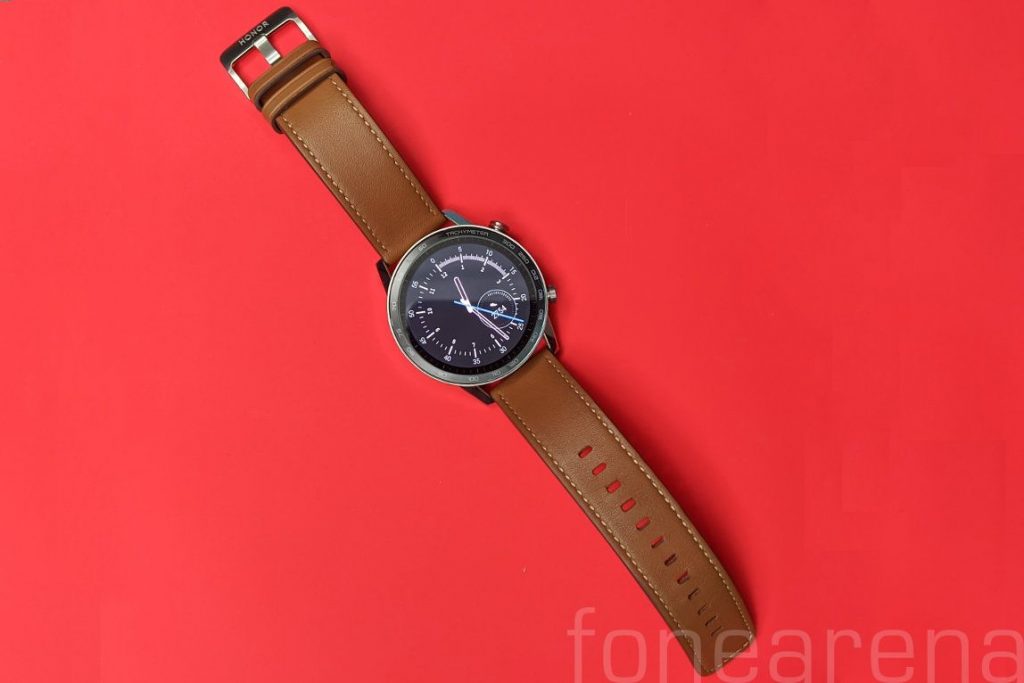 The HONOR MagicWatch 2 sports a 1.39-inch HD AMOLED (454×454 resolution) circular display, and, in our case, it is bright and clear both in and outdoors, no problem in touch response too. The device comes pre-installed with few unimpressive watch faces (in our opinion).
Software
The HONOR MagicWatch 2 is coupled with the HUAWEI Health app, and the process of pairing the device is smooth. The watch data in the app is neatly presented and has options to adjust the settings, including settings for continuous heart rate monitoring, as well as sleep tracking.
The health tab offers customisable home screen where essential details like heart rate, exercise records, sleep tracking, and Stress monitor are available. Then there is an Exercise tab that can start an activity like run, walk, cycle, and more in a jiffy.
There is a device tab next to it where you can access different watch faces, add/manage music, and customise different watch options, including Alarm, Activity remainder, and much more.
If you are using any other smartphones apart from HUAWEI or HONOR, you need to install the HUAWEI Mobile Service app separately and log in to it to download different watch faces.
Follow the below procedure to download watch faces:
Step 1: Download HUAWEI Mobile Services
Step 2: Since the HMS app doesn't take you directly to the login, you need to go to Settings → Accounts → Add Account → HUAWEI ID.
Step 3: Log in with your HUAWEI ID
Step 4: Select the watch face in HUAWEI Health app under 'Device Tab' and click install.
This could have been made simpler instead of following these steps. Notably, the design of watch faces needs to be improved since it doesn't go well with the design of the watch. Almost every watch faces look either cartoonish or childish. We are least impressed with the watch faces, to be honest.
The last tab is all about users where you can add all details about yourself, set goals, tweak settings, and more. One of the disadvantages we see is the lack of third-party app support. For example, you cannot link it with Strava or Garmin app for that matter.
User interface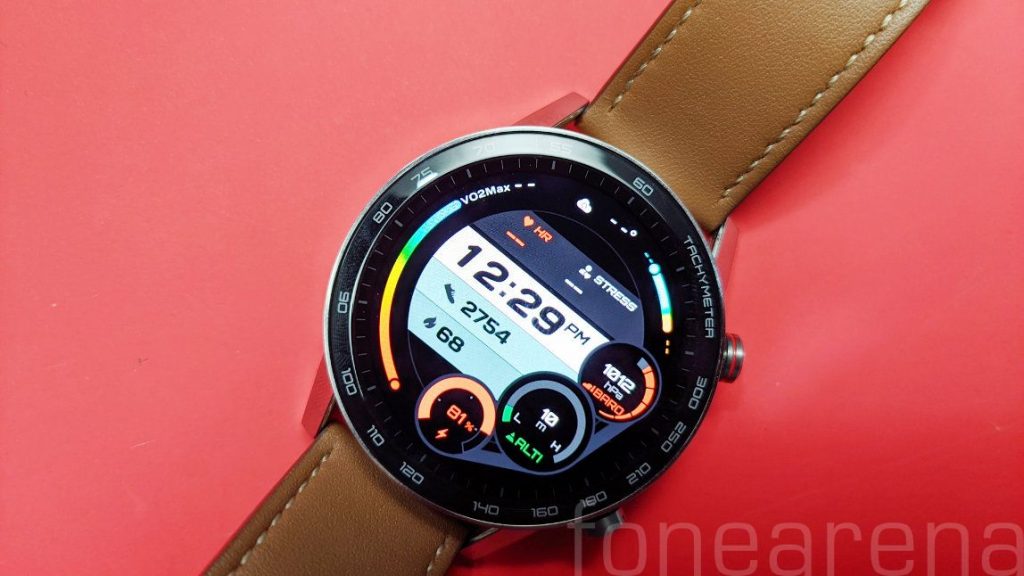 The HONOR MagicWatch 2 runs on wearable-oriented LiteOS out of the box. The interface looks crisp, offers smooth interaction, and helps you get the job done as well without any hassle. There are no third-party apps and no support for actionable notifications.
Swipe up from the bottom lets you access notifications, but you cannot interact with them, whereas swiping down from the top gives you access to toggles for alarms, settings, find my phone, as well as the do-not-disturb mode.
To change watch faces, you need to long-press the default watch face to select. You can access activity rings, music controls, weather, stress, and heart rate monitor by swiping across the watch faces. There is no Wi-Fi, NFC, or LTE capability.
Performance
The HONOR MagicWatch 2 comes equipped with 15 different fitness modes, including outdoor and indoor runs and walks, pool swimming, and much more. When we test Amazfit GTR, it took somewhere around 2 minutes to pick up the GPS, but the HONOR Watch took less than 15 seconds to pick the signal, which is pretty impressive.
If you are runner, there is a series of 'Running Courses' that offer structured running sessions, including Easy Run or a HIIT run. This is where the voice-over guidance comes into play to keep you on track during your session.
From the accuracy point of view, if GPS is enabled, we found it to be a reliable running watch companion, otherwise not! During running, it shows multiple data screens that show off real-time data, including km covered, timing, and heart rate monitor. The data is displayed neatly and easy to read and understand. The steps count is not accurate but manageable, hope the company rectifies in the upcoming days. The sleep tracking was solid, which gives us various data, including REM, light, and deep sleep.
Battery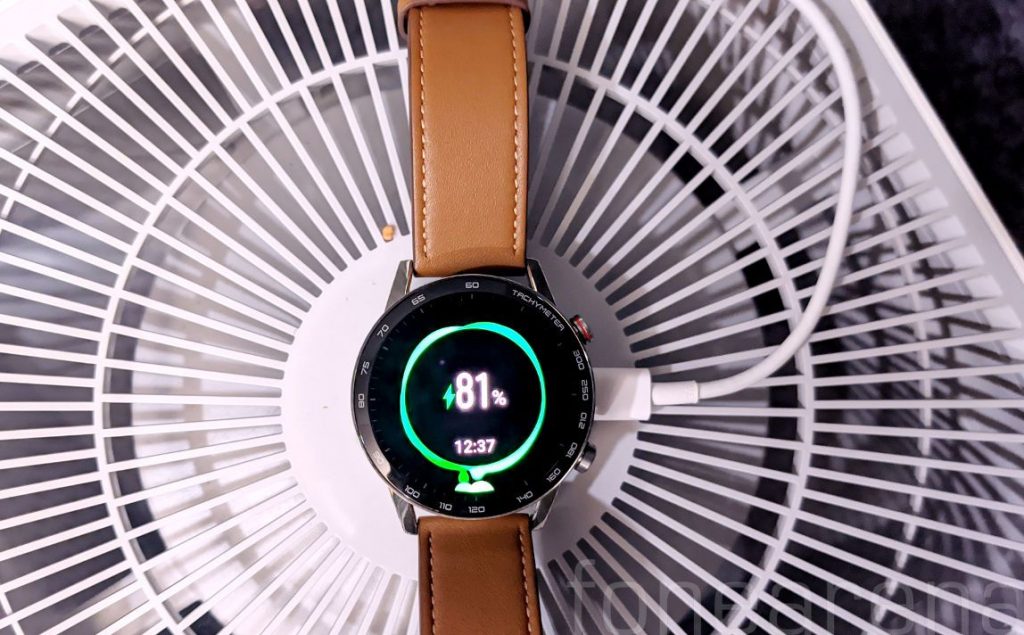 The HONOR MagicWatch 2 is powered by a HUAWEI Kirin A1 chip, which works wonder on 455mAh battery. As per the company claims, we did get 14 days of battery life in a single charge. Impressive. Our usage involves sleep tracking, Running at times, and continuous heart rate monitoring. Talking about charging, you have to use the dedicated circular pad that aligns magnetically with the pogo pins on the back. It takes somewhere around 1 hour to charge fully.
Conclusion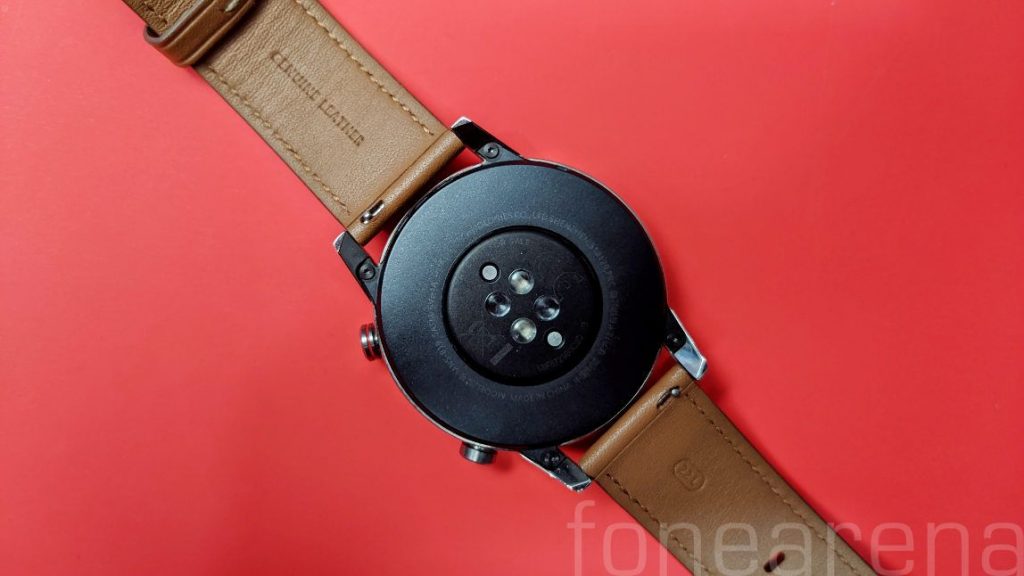 At Rs. 14,999, the HONOR MagicWatch 2 is a good-looking and straightforward watch that takes you through weeks, measures what needs to be measured with few added functionalities. There are other variants as well, including Agate Black 42mm for Rs. 11,999, Sakura Gold 42mm version for Rs. 14,999, 46mm Charcoal Black version costs Rs. 12,999. You can get it from Amazon.in .
To summarise, here are the pros and cons.
Pros
Brilliant battery life
Looks elegant
Excellent display
Cons
No third-party app support
Not-so impressive watch face collection