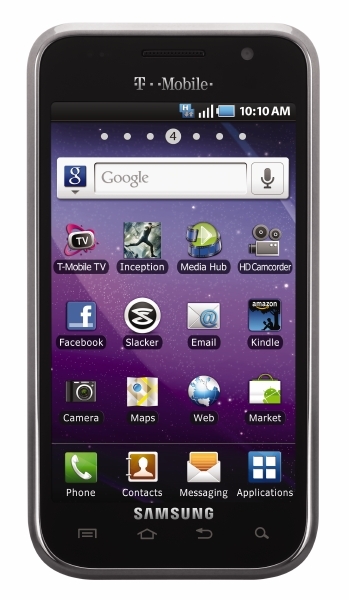 T-Mobile has today announced some details regarding its Android product lineup. Yes, Samsung and LG Android devices are talk of the talk, and T-Mobile has roped partnership with them, and has released Galaxy S 4G which T-Mobile claim's as fastest smartphone capable to handle peak download speeds of up to 21 Mbps, and the LG G-Slate T-Mobile's first 4G Android 3.0 (Honeycomb) tablet.
Most of you guys might be pretty familiar with Galaxy S right? Galaxy 4G is just that with a front facing camera. This is T-Mobile's answer to Verizon. Also T-mobile has bundled mobile HD TV through T-Mobile TV, Warner Bros. Pictures' Academy Award nominated film INCEPTION, and T-Mobile Video Chat powered by Qik with this device. Also they are pretty aggressive with their data plans for the Galaxy S 4G. Starting at $10 per month, which is pretty good if you ask me.
Check out this teaser of LG G-Slate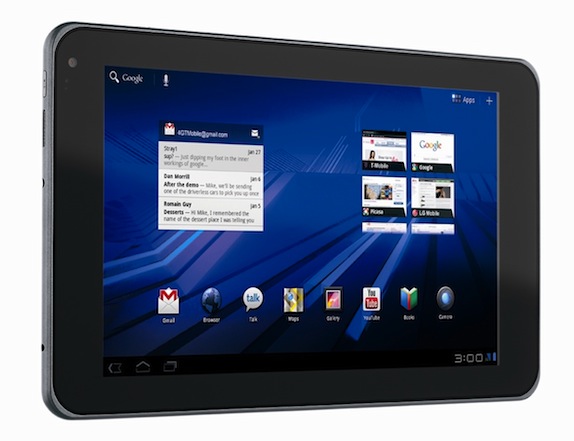 Which the LG G-slate was teased at CES this year. This is an Android tablet not just like others, It runs on Android 3.0, 8.9-inch display, features 1GHz dual-core Tegra 2 processor, 32GB of internal storage and wait for it… A 3-D camera? Yes, a Stereoscopic video camera which will shoot 3-D videos at 1080p. Supports both 3-D viewing and video capture.  Also has a 2mp front facing camera for video calling on T-Mobiles vast 4G network. They also confirmed their 4G network's expansion to the South and Midwest regions.
Availability
The Galaxy S 4G is expected to be available to T-Mobile customers in February. More at  http://galaxy-s.t-mobile.com/4G for more information.
LG G-Slate's pricing and availability not confirmed, but somewhere around Spring (March?) is what they say. More at  T-Mobile G-Slate product page.