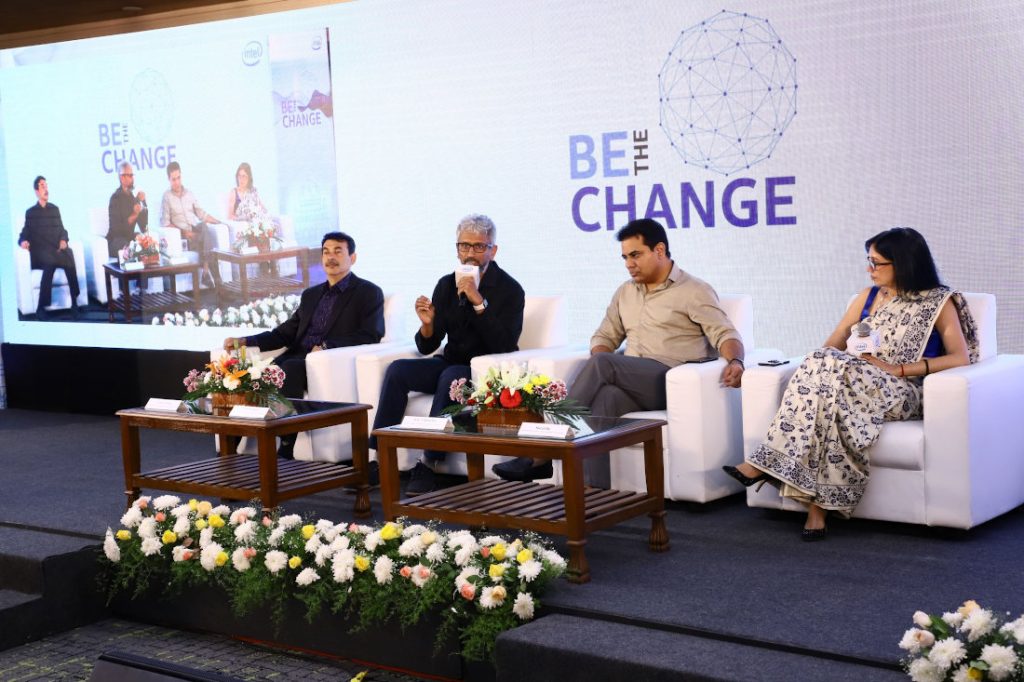 Hyderabad is seeing yet another boost in its technology prowess as Intel India has decided to set up its new design and engineering centre in the city. The centre is part of Intel's expansion plan that will further strengthen collaborations with governments, industry, academia.
The large 3 lakh sq. feet facility is built over six LEED Platinum certified floors with modern amenities and 40,000 sq. ft of labs. The centre houses an incubation center for hardware and systems startups in the IT corridor of the city as part of the Intel India Maker Lab. It also has collaboration areas, clinic, fitness center and recreation zones.
Intel India plans to use this facility to make significant contributions to global products and technologies across next generation SoCs, graphics, hardware platforms and software. With Intel performing poorly in the its latest offering in the consumer and enterprise processor market compared to its competitor, AMD, it is looking hard into getting itself back on its feet. The Hyderabad facility will hopefully fuel that growth.
Commenting on the opening of the new design and engineering centre in Hyderabad, Sri K. T. Rama Rao, Hon'ble Minister for IT, Industries, MA & UD, Govt. of Telangana said:
Hyderabad has emerged as a key destination for advanced technology and product innovation work. We see leading technology companies growing their operations in the city which reflects a vibrant ecosystem and investment climate that Telangana offers. Intel is a technology leader and its contributions towards growing the ecosystem in India and Telangana have been remarkable, I am extremely pleased to inaugurate Intel's new facility in Hyderabad; which reinforces Intel's commitment towards accelerating the tech journey of the state
Raja M Koduri, Senior VP, Chief Architect and GM of Architecture, Graphics & Software at Intel Corporation said:
Over the past 50 years, Intel has brought immense compute power to millions of people, transforming the way we live and work. We are now ushering in a new era of Exascale Computing driven by the rise of artificial intelligence. Exascale for Everyone is an exciting vision and it requires fundamental disruptions across the technology stack. Intel's design and engineering centers will play a critical role in driving this mission and I look forward to the new center in Hyderabad delivering breakthrough technologies to propel the company's growth.
Nivruti Rai, Country Head of Intel India and VP of Data Center Group, Intel Corporation said:
Over the last 20 years, Intel India has invested significantly in R&D in the country and has been consistently leading in developing the tech ecosystem. We have made significant impact in areas such as Cloud, Client, Graphics, Artificial Intelligence (AI), 5G, and Autonomous Systems and our new design facility in Hyderabad will enable us to further boost innovation for India and the world. We thank the government of Telangana and the IT Minister for their constant support and collaboration towards enabling a conducive environment for technology development and adoption in the State.