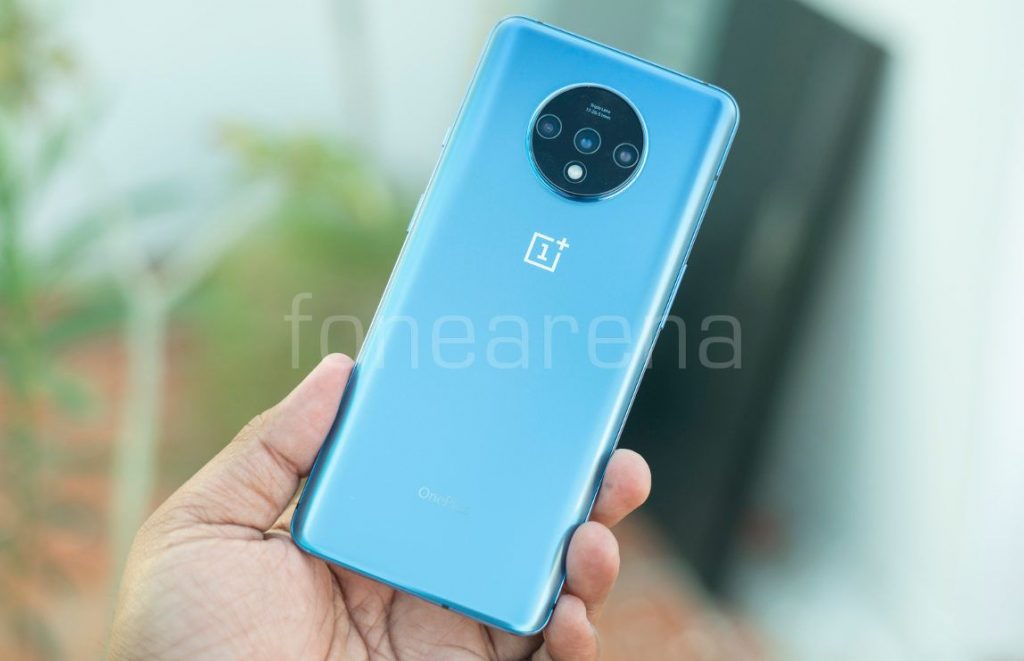 After overall Indian smartphone market performance, Counterpoint has posted details of the performance of the premium smartphone segment in Q3 2019, which reveals 66% YoY growth, an all-time record high. This is due to new launches, aggressive EMI, cashback and exchange offers, and channel push, ahead of the crucial festive season, according to the report.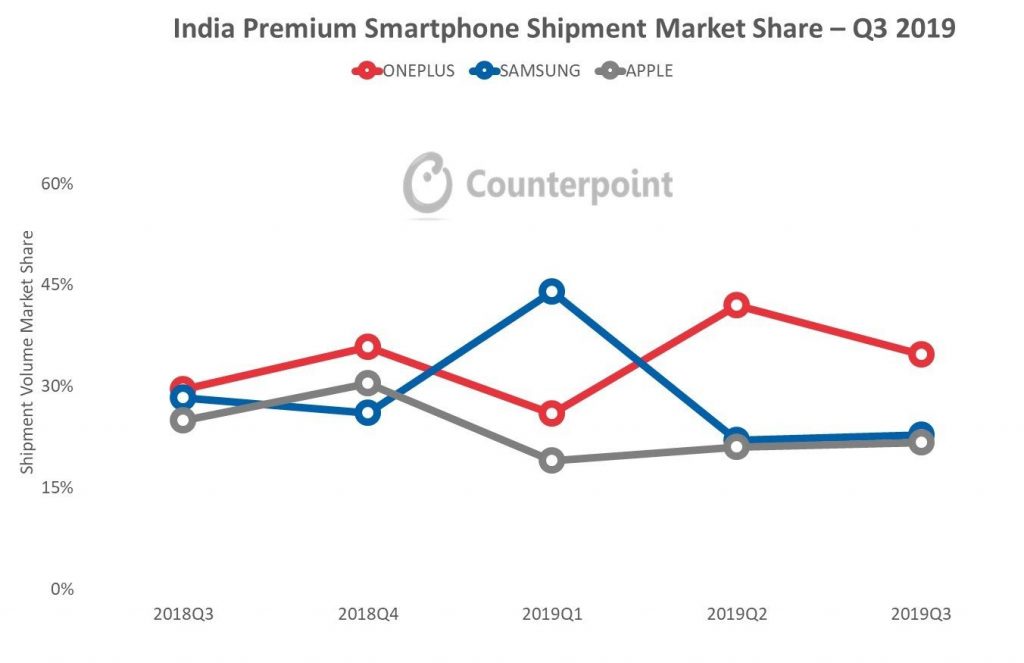 Among the brands, OnePlus posted 35%, growth, which is up 95% compared to others, making it the fastest-growing brand, driven by strong performances of both the 7 and 7T series. This is followed by Samsung with 23% share due to strong performance of the new Galaxy Note 10 series, and price cuts for older flagships.
This is followed by Apple with 22% share, thanks to the iPhone XR price cut and festive EMI and cashback offers. iPhone XR captured half of Apple's premium shipments, and was the second best selling premium smartphone during the quarter. Apple iPhone shipments in the premium segment grew 45% YoY.
However, the cumulative share of top three brands declined to 79% in Q3 2019 as compared to 83% in Q3 2018, highlighting a growing presence of other brands in the segment, mainly OPPO, Xiaomi, and ASUS. More than 20 flagship phone variants launched in Q3 2019, the highest ever in a single quarter.
"India's premium segment is seeing strong growth the segment is still at a nascent stage, contributing just 5% of the market by volume. This is still low when compared to markets like USA and China, where the premium segment accounts for 50% and 22% respectively. Brands are now increasingly focused on the premium segment to drive both their share and profitability. Additionally, In a price-sensitive market like India, the growth of premium market will depend a lot on how OEMs will strike partnerships to reduce the upfront cost of the devices. EMI have been the preferred method so far," according to the report.
Regarding the performance of OnePlus., Vikas Agarwal, General Manager, OnePlus India said:
At OnePlus, we have remained committed to providing our users with the most exclusive combination of hardware and software, elevating user experience. The remarkable performance of our latest devices reassures us that we are headed in the right direction, and as the spirit of the brand goes, we choose to never settle for anything but the best for our community. It is truly humbling to see the love and appreciation the OnePlus community has for the brand and its offerings. And we will continue to focus on delivering the best possible user experience in our pursuit of creating futuristic technology together with our community.

Being an online-first brand so far, we are now focusing strongly on offline expansion though OnePlus experience stores and strategic retail partnerships in order to bring the OnePlus premium technology experience to consumers across India.