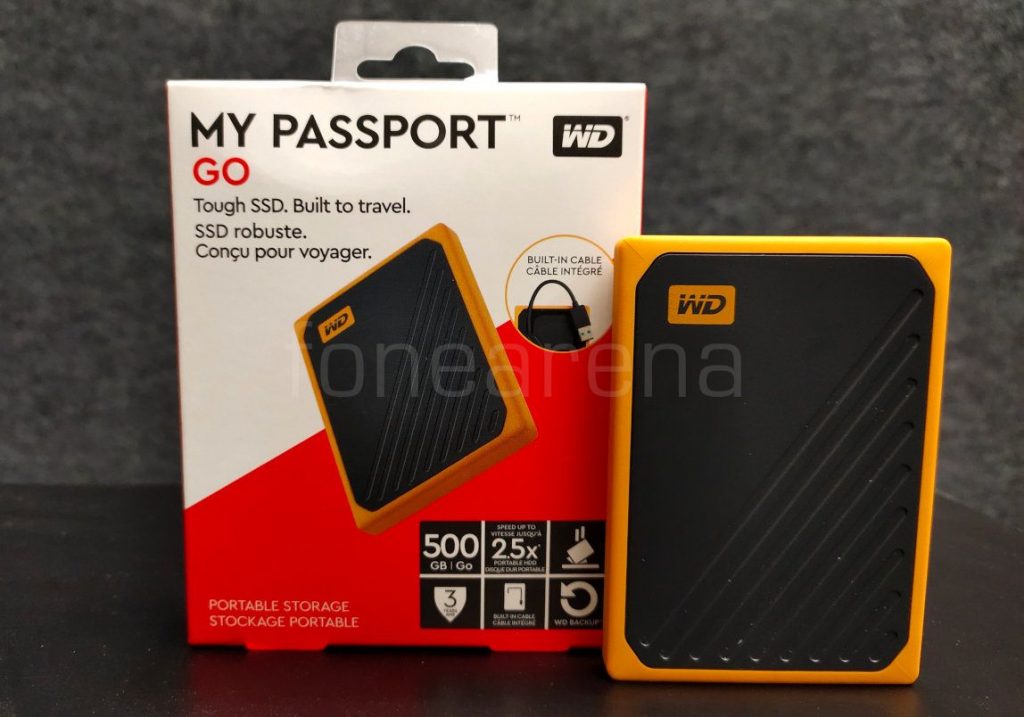 Western Digital is popular for WD solid state drives (SSDs) in additional to hard drives. Earlier this year the company introduced My Passport Go portable SSD in the My Passport family with up to 1TB of SSD storage in a durable, convenient form factor that includes an integrated cable and rubber bumper. It was launched in India a few months back. Is the WD My Passport Go 500GB SSD worth the price? Let us find out in the review.
Box Contents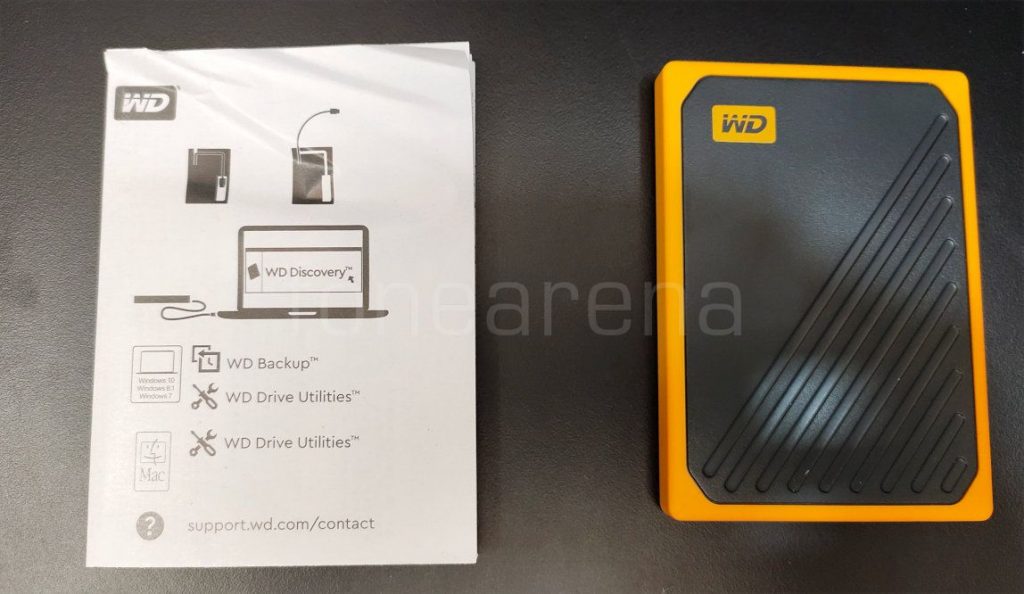 My Passport Go portable storage with built-in USB 3.0 Type-A cable in yellow color and WD Discovery software (includes WD Backup and WD Drive Utilities)
 Quick Install Guide
Design and build quality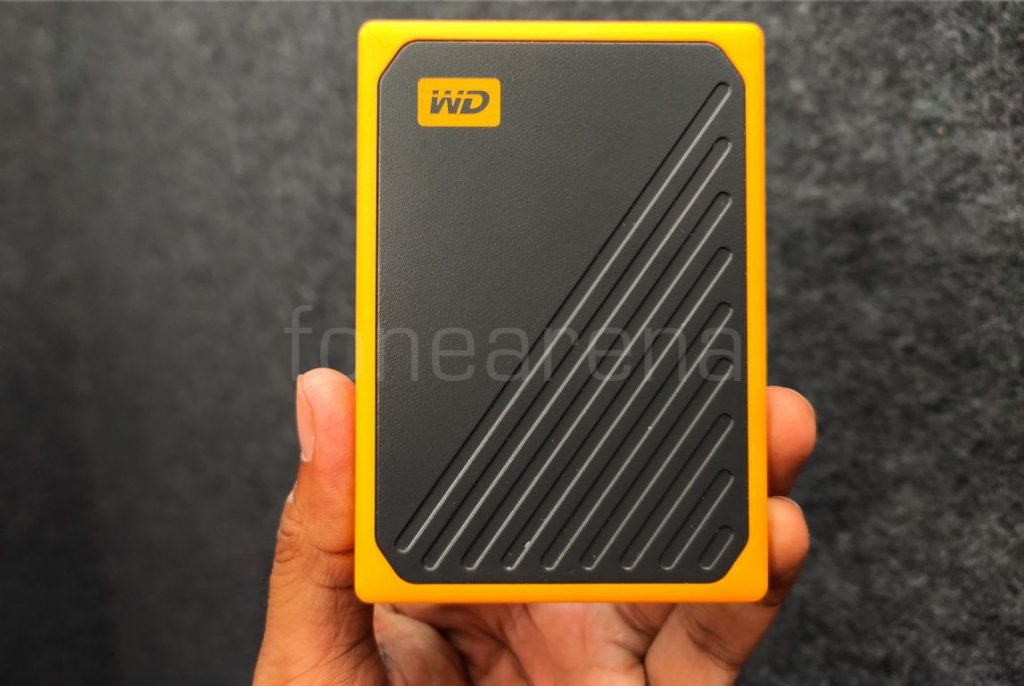 The main highlight of this SSD is its compact body. It measures 95 x 67 x  9.9mm and weighs just 55 grams, so that you can carry it even in your pocket. It is also advertised as durable SSD since it comes with a shock-absorbing rubber protective bumper on the outside and no moving parts, making it drop-resistant up to 2 meters. This is not water resistant through, which you can't expect in the price range. On the front and back the SSD has a plastic covering. This is perfect to carry when you travel. It also comes in Blue color, in addition to Yellow that we have.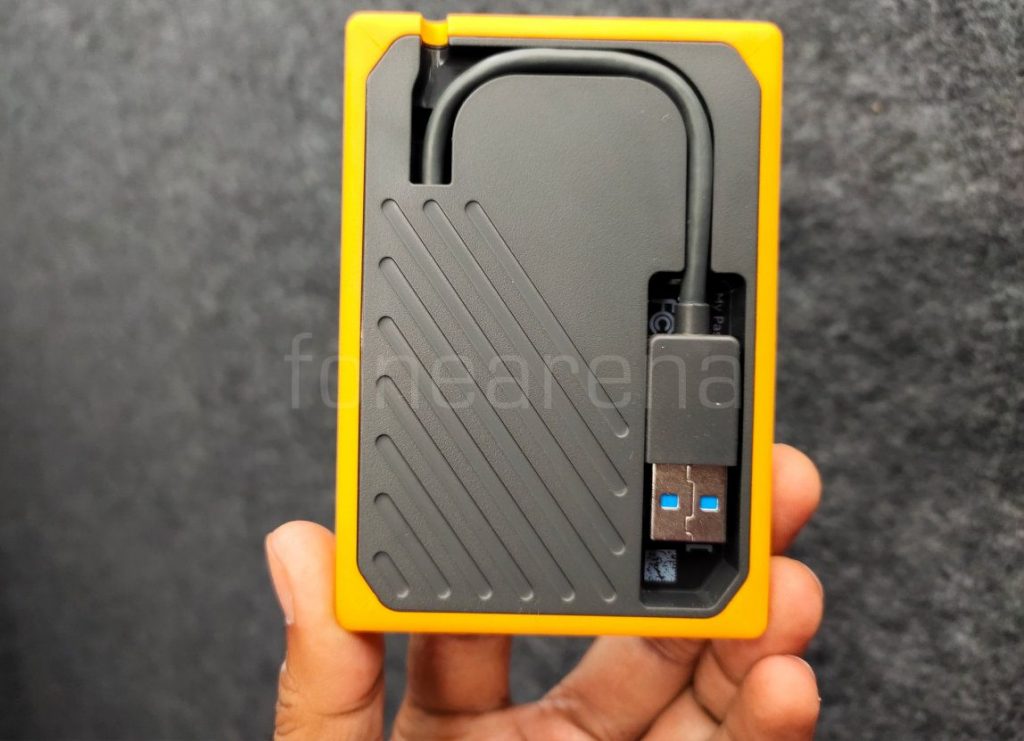 Another useful addition in the SSD is the built-in USB 3.0 (backward compatible with USB 2.0) cable that makes it incredibly convenient to plug into a laptop without search for a separate cable.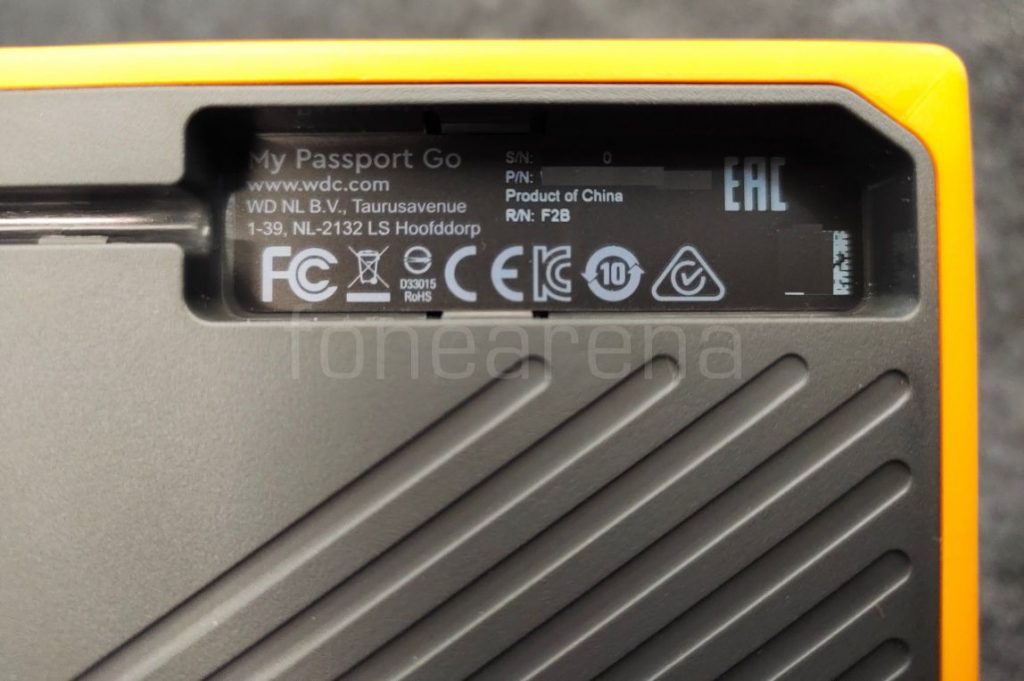 This conveniently sits inside the compartment on the back, so that it doesn't hang out when not in use. Only this is the size of the cable, which is small, but this is not a big deal. It can also be used with Xbox One and PlayStation 4 game consoles, in addition to PCs, laptops and Mac.
Performance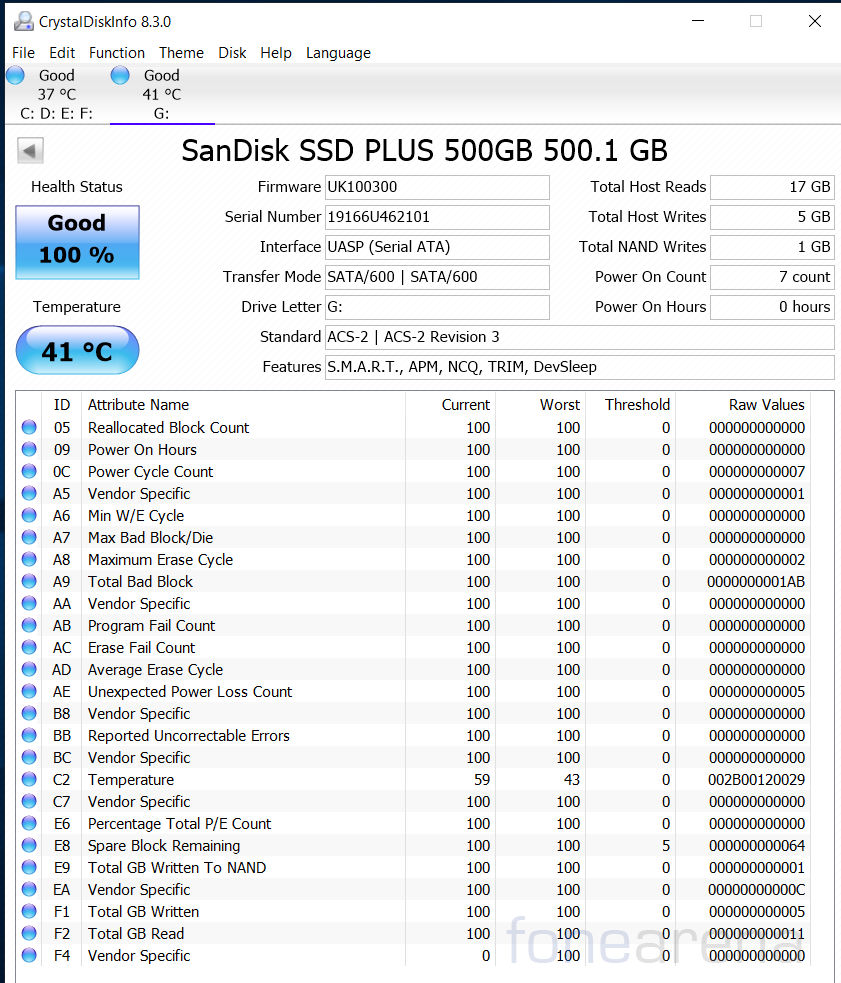 It promises Sequential Read speed of up to 400 MB/s, and the company doesn't mention Sequential Write speed.  The company says that this more than 2 times faster than typical portable hard disk drives, which is true, but these are not faster than internal SSDs.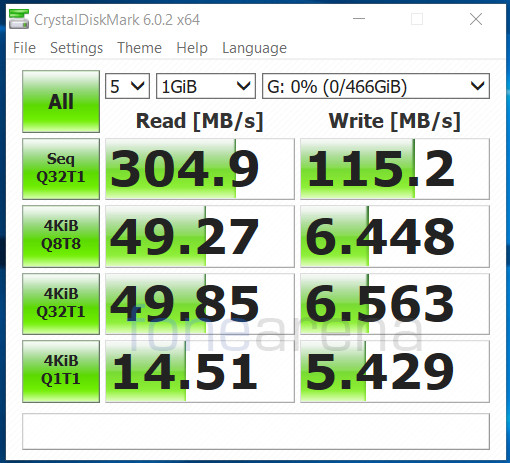 Based on our usage, we got about 304 MB/s Read speed and about 115 MB/s write speed on CystalDiskMark speed test on Windows.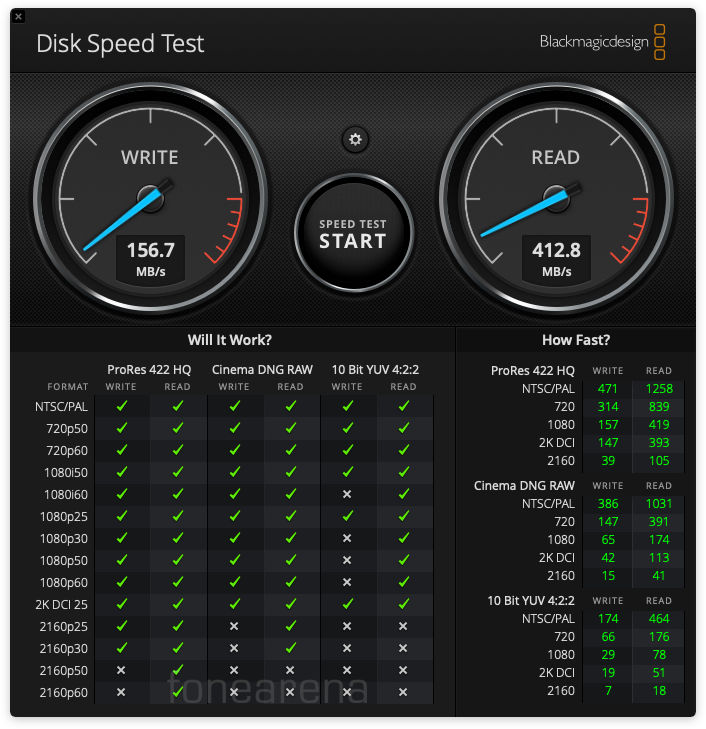 We got about 412MB/s Read speed and about 156MB/s write speed on BlackMagic speed test on a Mac. Write endurance is above average for a portable SSD.
Backup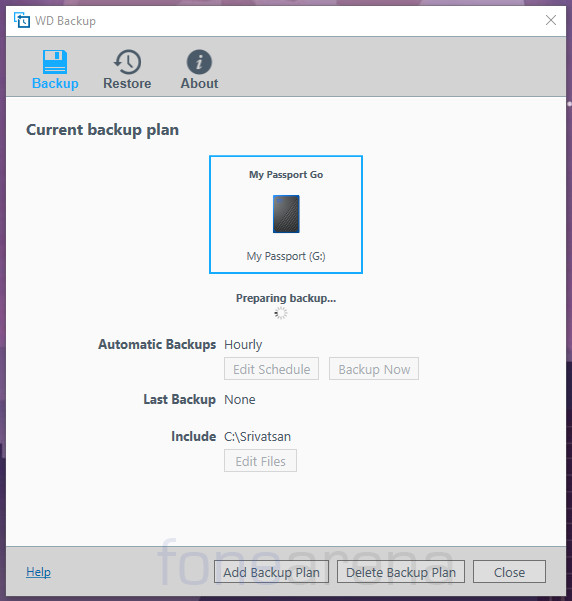 The company provides WD Discovery software for Mac and Windows. This also has WD Backup feature that has scheduled backup (hourly, daily or monthly) application that automatically backs up the files that you select on the schedule that you specify.  This protection is automatic—the WD Backup software does it for you without any action on your part. Just leave the backup source and target devices connected to your computer. It is also Time Machine compatible for Mac backup, but reformatting (in APFS format) is required. WD security app within the WD Discovery was not able to detect the device, so it is clear that this model doesn't support password protection, which some competitors like Samsung offer in their T3 and T5 SSDs.
Conclusion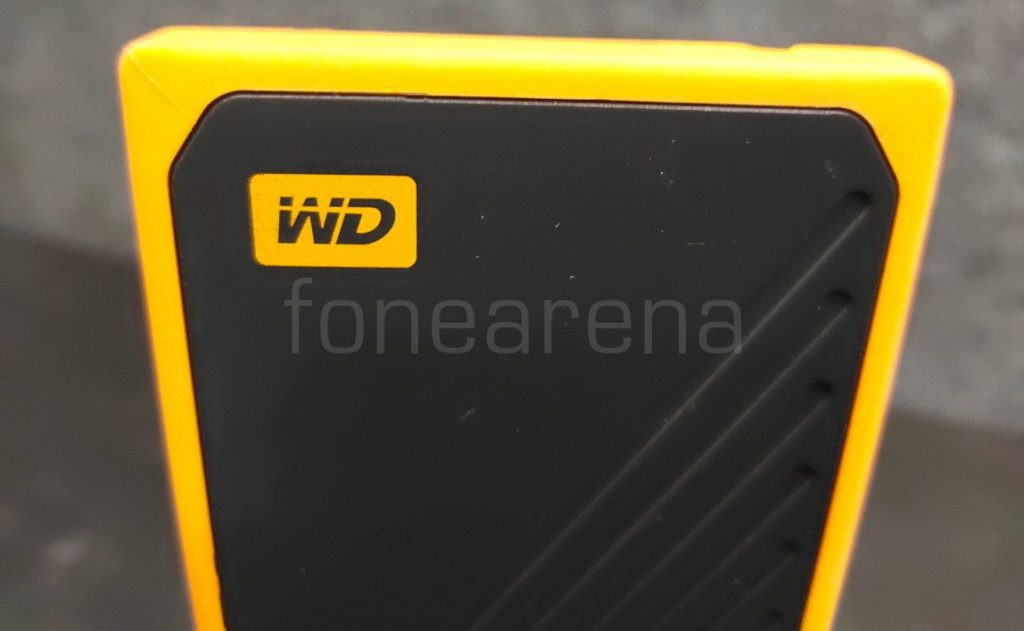 Internal SSDs are mainly used as a boot drive since boot times are quicker compared to standard hard disks, however these kinds of portable SSDs are designed for on-the-go experience mainly due to the compact, light-weight design and drop-resistant body. The backup feature is useful and the built-in USB cable is convenient.. Wish it had password protection as well and slightly faster speeds to compete with Samsung T5 portable SSD.
WD Passport Go SSDs come in 500GB and 1TB variants and is backed up with a 3-year limited warranty, like most of the companies. The WD Go Passport SSD was launched at MRP of Rs. 14,500 for 500GB and Rs. 29,500 for 1TB, respectively, but you can get them from Rs. 6299 on Amazon.in (Price keeps fluctuating due to offers).