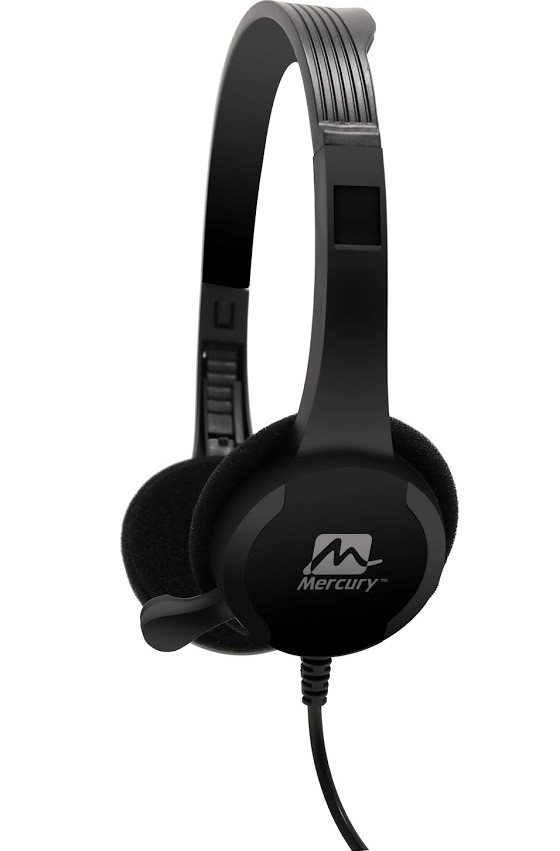 Mercury which is a brand of Kobian Pte Ltd. known for its range of accessories has today launched a new stereo headphone – Mercury HS 109. It comes after the launch of Mercury Harmony, Wave, and Boom multimedia speakers in India recently.
Mercury HS 109 is a wired headphone with a cable length of 2.2 meters. This headphone is built with Neodymium to produce higher sensitivity and substantial sound output using less power, according to the company and they produce music at quite a high SPL level (sound pressure level) with the use of high magnetic flux from Neodymium. The company claims that the sound definition produced and base performance on the HS 109 is 8 times better than a ferrite magnet.
It is a plug and play device, has a 40mm driver unit and a maximum power of 100mW.
Pricing and Availability
Mercury HS 109 is priced at Rs. 300 and there is no information on the availability of this product.
Commenting on the launch, Ms Sushmita Das, Country Manager – India, Kobian Pte Ltd. said:
Customer requirements keep changing from time to time. At Kobian, we make sure we keep addressing the changing needs by constantly getting feedback from customers and partners. We have used Neodymium magnets in Mercury HS 109 to keep it lighter and at the same time create a room to provide better sound quality experience for customers. After all, customers don't want anything too heavy weighing them down, while they are enjoying their music.