Google made several announcements at its 5th annual edition of Google for India event. The various announcements include a new Google Research India AI lab, partnership with BSNL to bring public WiFi to villages, support for Google Assistant in feature phones for Vodafone-Idea subscribers, support for more Indian languages in Google Assistant, Google Pay for Business and more.
Google Research India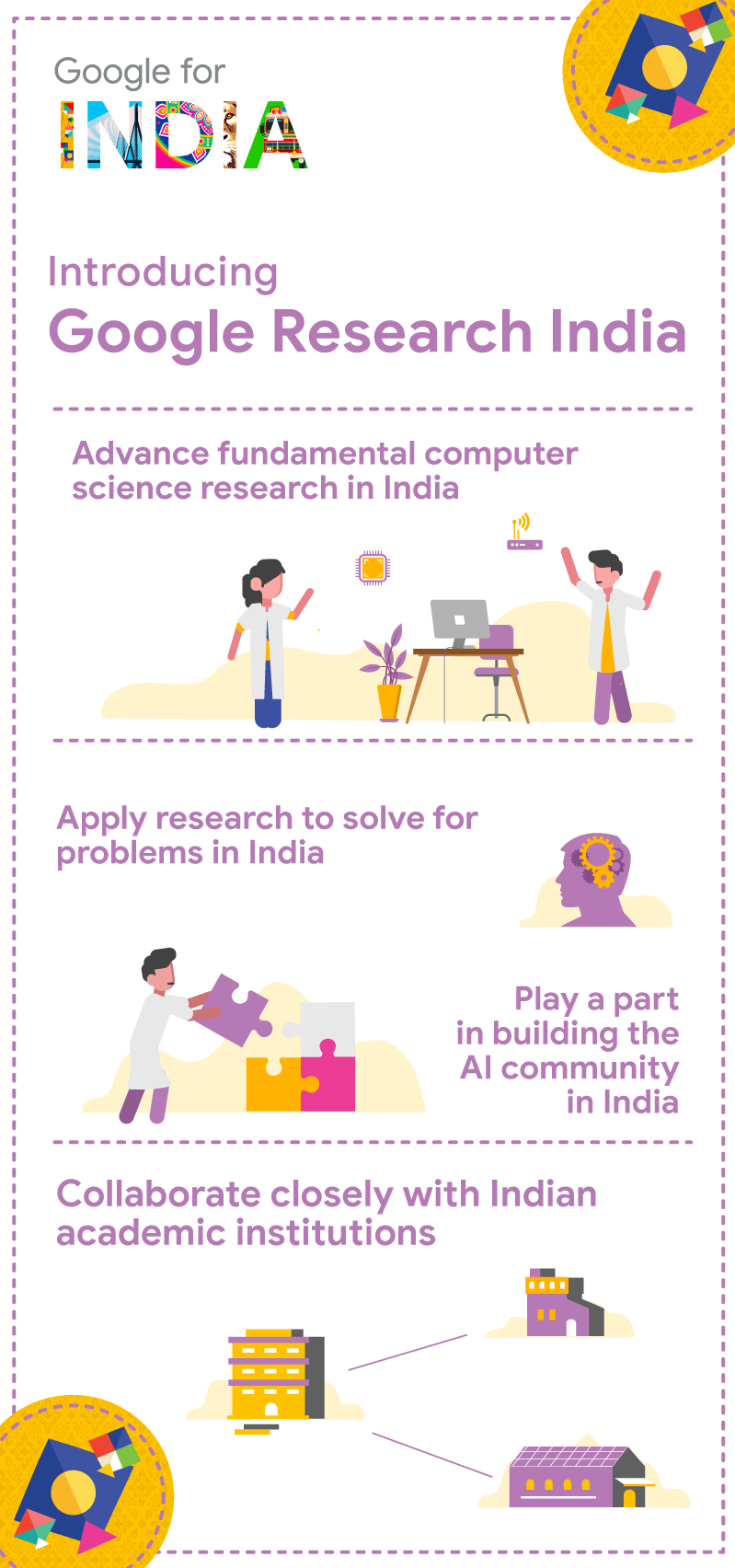 Google Research India is an AI lab located in Bangalore and Google says that they are opening the lab with the goal to Advance fundamental Computer Science research in India in the fields of Machine Learning, Computer Vision, Languages, Speech, Systems, and several other related areas. It also aims to apply fundamental research to tackle problems in areas like healthcare, agriculture, and education.
Public WiFi at villages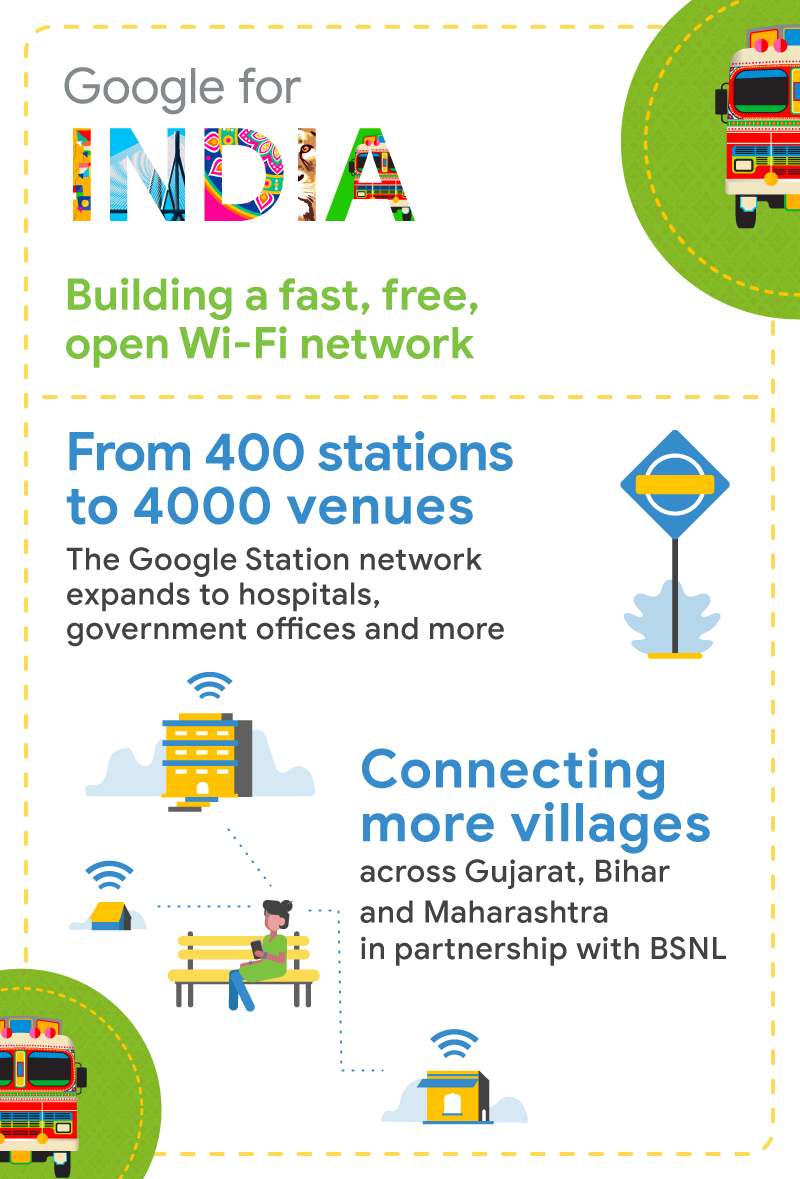 Google has been providing WiFi at a majority of the railway stations in India and today, Google has partnered with BSNL to expand gStation public WiFi to villages across Gujarat, Maharashtra, and Bihar. This is the second rollout after the announcement of the collaboration in May 2019 where 3000 hotspots went live.
Google Assistant, Interpreter Mode, Bolo, and Lens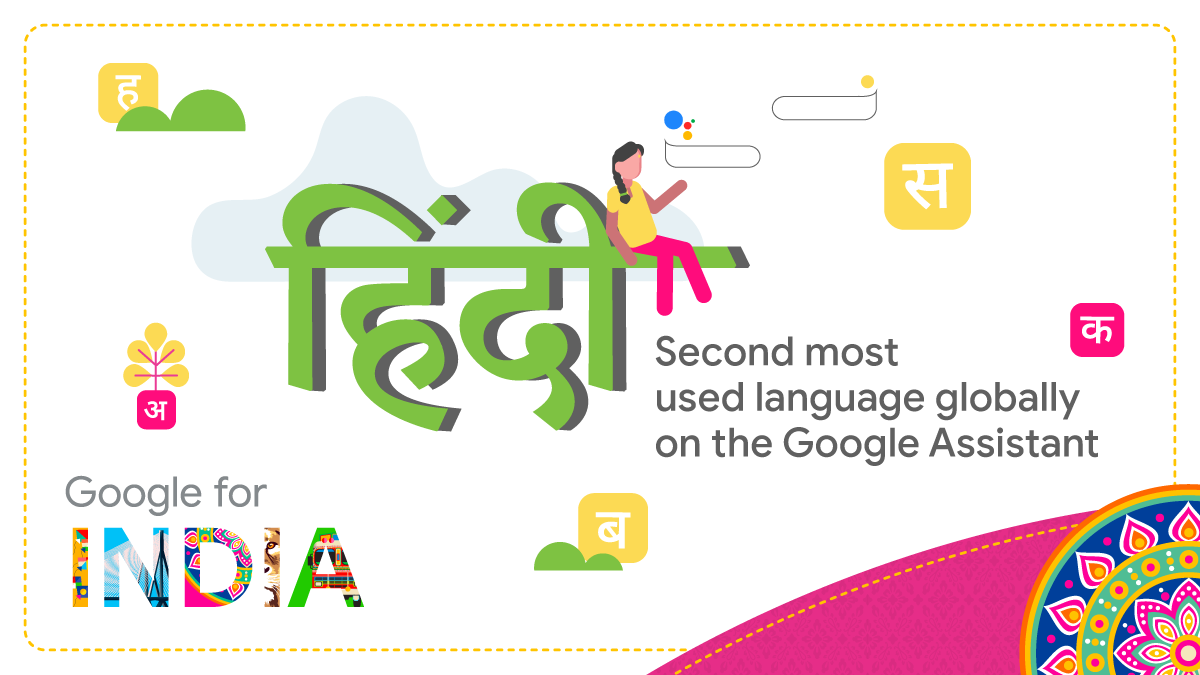 Google is now introducing Language Decoupling in Google Assistant where Indian users can now simply ask to change their Assistant language. They can just say "Hey Google, talk to me in Hindi" to start using the Assistant in the language, without needing to change the language in settings. It is rolling out on all Android, Android Go and KaiOs devices.
Google is also partnering with Vodafone-Idea to bring Google Assistant for feature phone users. Vodafone-Idea subscribers can dial one phone number (000 800 9191 000), and connect with the Google Assistant to ask questions and get information. The best part about this is that there is no need for a data or internet connection and users can call free-of-charge.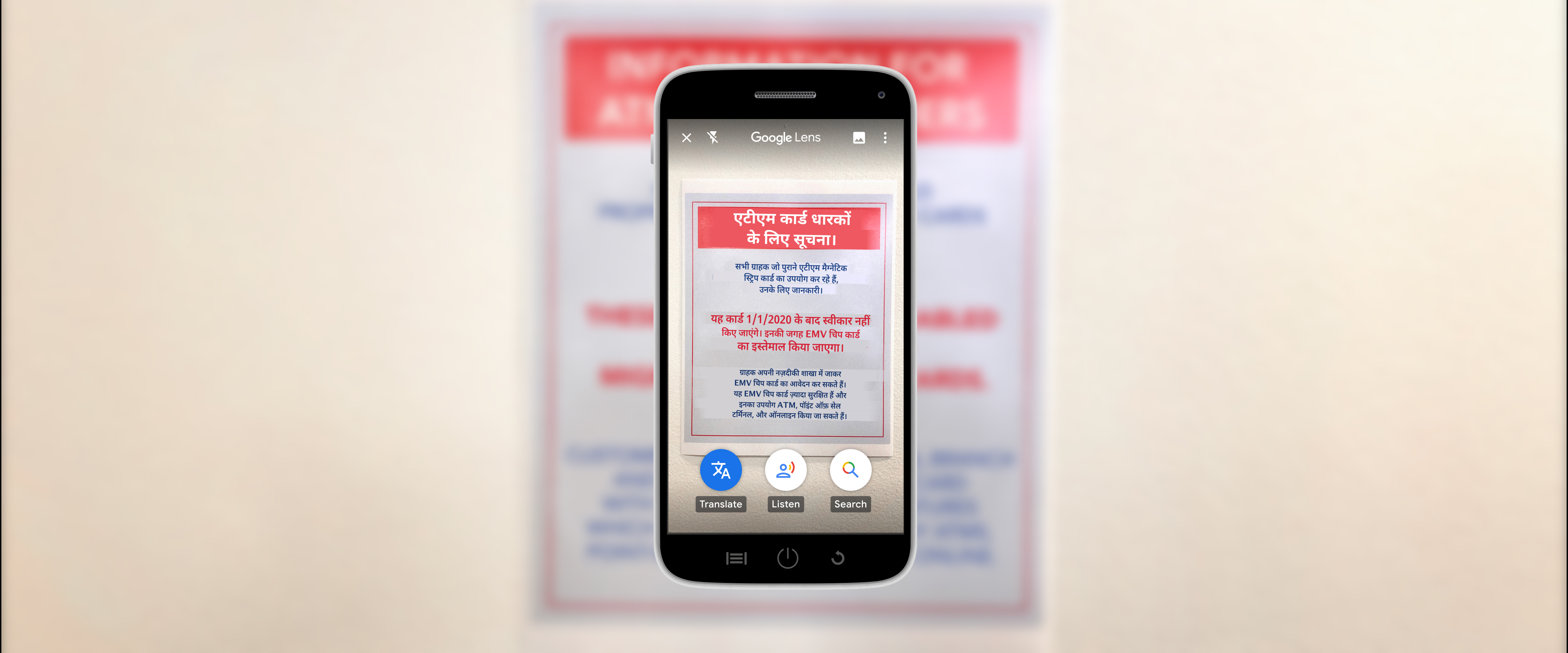 The next announcement by Google was 'Interpreter Mode' which will act as as a real-time translator between two people who don't speak the same
language. Google will launch for translation between English and Hindi and is coming to Android and Android Go phones in India in the coming months.
Google Bolo is now getting support for five more Indian languages – Bengali, Marathi, Tamil, Telugu, and Urdu. Google Lens, on the other hand, is getting new features too. Users can now translate by simply taking a photo, tap on a word to launch Search and Lens gets support for three additional Indian languages – Tamil, Telugu, and Marathi.
Google Pay
Google also introduced Spot platform and you can check out more details in our post. In addition, Google Pay also announced the launch of tokenized cards for debit and credit cardholder. This will ensure that users are paying for things securely using a digital token on your phone rather than your actual card number.
Tokenized cards on Google Pay will be rolling out in the next few weeks with Visa cards for HDFC, Axis, Kotak and Standard Chartered banks, and support to cover Mastercard and Rupay and more banks in the coming months.
Google Jobs Spot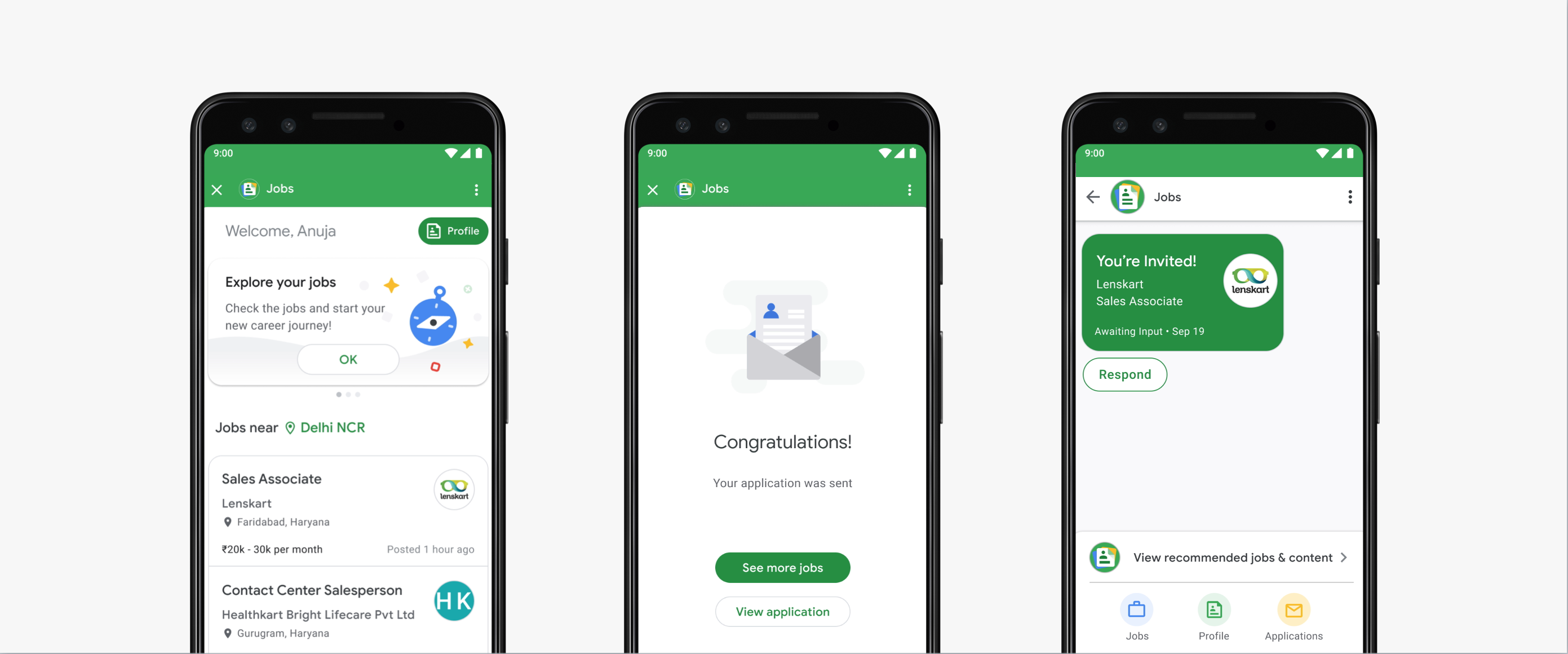 Google is introducing the Jobs Spot in Google Pay and it connects job
seekers and employers for entry-level roles in the sectors like on-demand
businesses, retail and hospitality. Google has collaborated with the National Skills Development Corporation for this and its initial list of partner employers are 24Seven and Healthkart in retail, Swiggy, Zomato, Dunzo and Delhivery in delivery and logistics, and Fabhotels in hospitality. The Jobs Spot is available in Delhi NCR and will roll out nationwide to all Google Pay users in the next few weeks.
Commenting on this, Caesar Sengupta, Vice-President, Next Billion Users Initiative and Payments said:
With Google's ongoing commitment to improve access beyond train stations to villages across India, we have partnered with BSNL to bring fast, reliable and secure public WiFi to villages in Gujarat, Bihar and Maharashtra. Talking about India's potential to contribute to advancements in AI and its application to tackle big challenges. He announced, Google Research India. An AI lab in Bangalore that will focus on advancing fundamental computer science and AI research and applying this research to tackle big problems in fields like healthcare, agriculture, and education while also using it to make apps and services used by billions of people, more helpful.
Manuel Bronstein, Vice President, Product Management, Google said:
For many Indians, voice is increasingly becoming their preferred way to search, and today Hindi has become the second-most used Assistant language globally–after English.