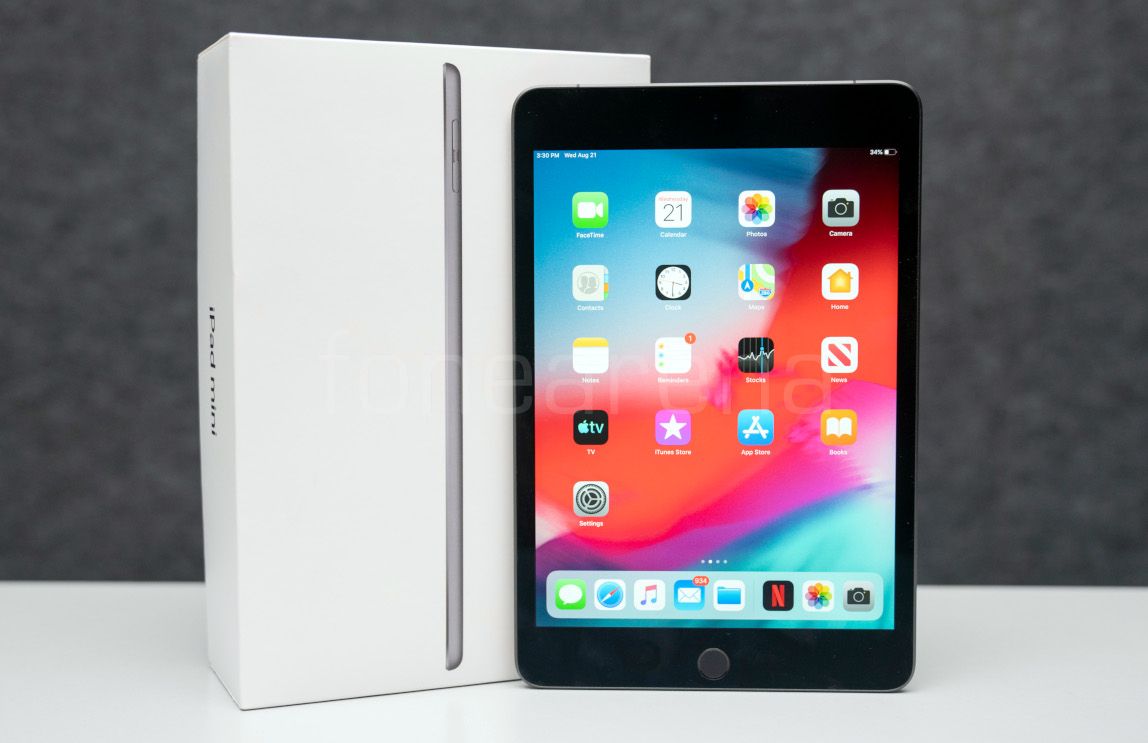 I have to admit I have been a fan of the iPad mini form factor ever since it was introduced and have owned several versions. Over the last few days, I have spent some time with the latest generation of the iPad mini and absolutely loved it. The iPad mini is not for all but it is a great device and the form factor calls for some interesting use case. Here are my thoughts in this article.
Already carry a full size laptop
The mini is perfect for those with a large computer and also want to complement it. I carry a 15 inch MacBook Pro and the Mini is great for occasions I don't want to take out my laptop for.
Light weight yet power packed
The Mini packs same powerful internals as the iPhone XS/iPad Air and is powered by the A12 Bionic chip.
7.9-inch (2048  x 1536 pixels) Retina display with P3 Color Gamut, 500 nits brightness, 326 PPI
Octa-Core A12 Bionic 7nm chip with 64-bit architecture and M12 motion co-processor
64GB/256GB variants
8MP camera with f/2.4 aperture, 5P lens, Hybrid IR filter
7MP front-facing FaceTime HD camera with f/2.2 aperture, Retina Flash
Dual microphones for calls, Stereo speakers
4G LTE (optional), Wi‑Fi 802.11 ac (2.4GHz and 5GHz); HT80 with MIMO, Bluetooth 5.0
Touch ID
Dimensions: 203.2x 134.8x 6.1mm; Weight: 300.5g (WiFi) / 308.2g (4G)
19.1-watt-hour (iPad Mini) rechargeable lithium-polymer battery with Up to 10 hours of surfing the web on Wi-Fi, watching video, or listening to music
A WiFi hotspot which can last much longer than your phone
I frequently use the iPad for mobile data mainly due to the long battery life. The mini is rated for around 9 hours of Cellular usage and using the Personal Hotspot feature will get you similar battery life. There is a dedicated nano-SIM slot and also an eSIM for activating a plan remotely while travelling. I have used this feature on the iPad Pro on T-Mobile in the US and it was super useful. Using WiFi on your phone by connecting to the hotspot also means that your your phone is going to last longer.
Something more than a Kindle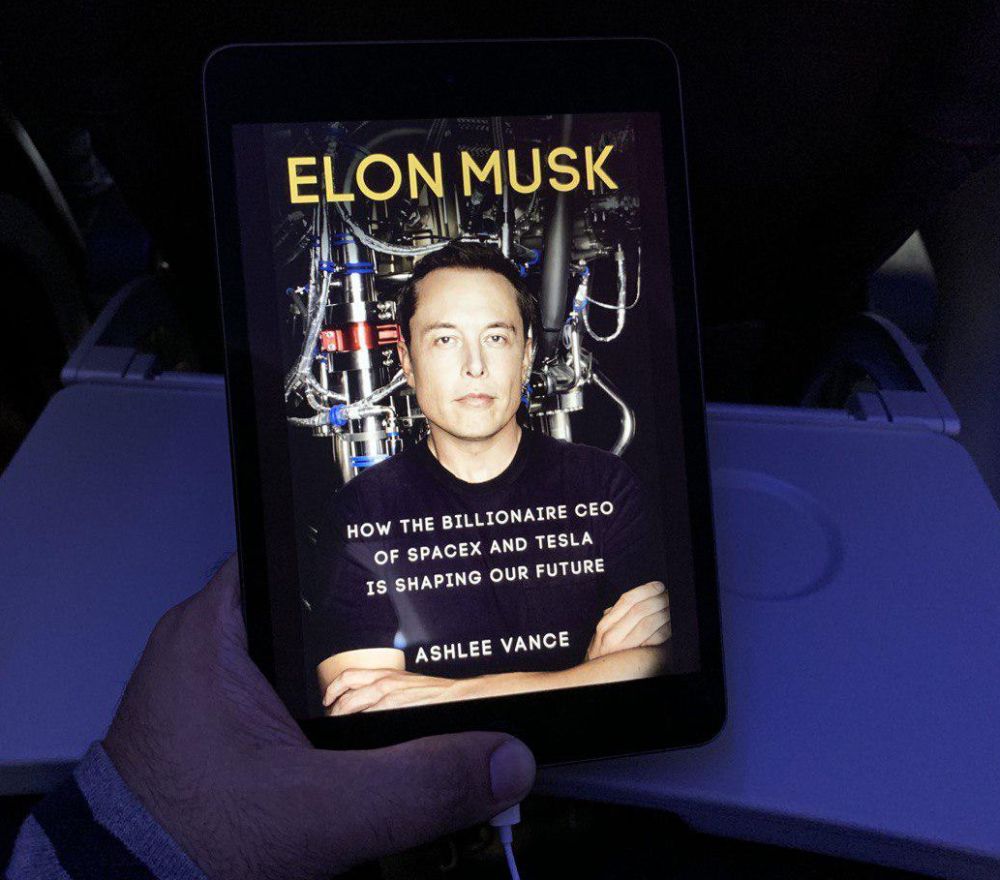 The Amazon Kindle is an amazing piece of hardware no doubt and it lasts for days on a single charge. I'd rather carry the iPad mini and use the Kindle app on it instead. It makes to carry a device which can do something more than a Kindle on a trip like managing social media, email or casual browsing. And yes one less device to pack.
In-flight Entertainment
The iPad is a very popular tablet on flights, you might have noticed. While the larger iPad is great for content consumption, it could sometimes become a hassle due to strict weight restrictions by airlines these days and also the larger screen attracts attention from co-passengers. The mini is much lighter and also the smaller form factor attracts less attention.
Gaming
Larger iPads tend to strain your hands if gaming for extended time without a controller. The Mini is ideal, bigger than an iPhone and smaller than regular iPads and is also just about 6mm in terms of thickness and weighs about 300grams
Navigation device
I would have never thought of this scenario until I saw my Uber driver using an iPad for Navigation. Large screen, built in modem, decent battery life makes the iPad mini an expensive yet great navigation device. One downside is that, you might have to buy a special mount for the iPad as it wont fit in a regular phone holder.
One-handed use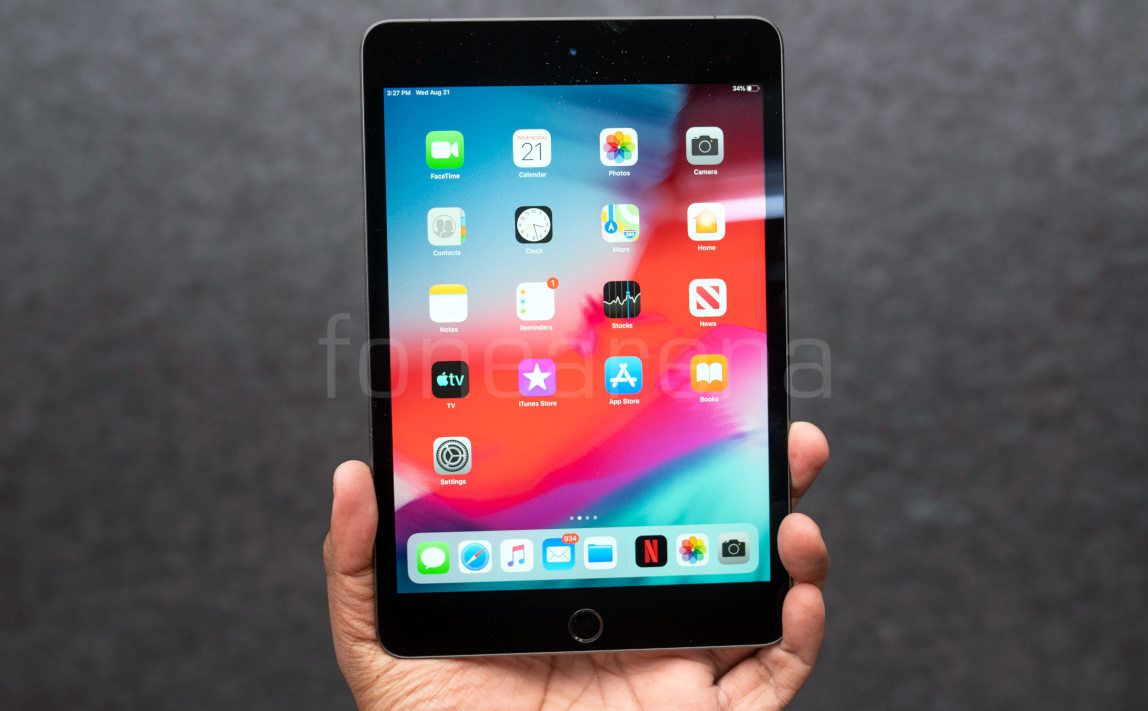 The form factor of the Mini is good for one-handed use and the weight is easy on your wrist as well. Larger iPads require both the hands for comfortable use. You can enable a one-handed keyboard by long-pressing on the globe icon on the iOS onscreen keyboard.
For non iPhone Max users
If you have a larger version of the iPhone including the XS Max or 11 Pro Max, the iPad mini feels a little redundant. But if you have any other iPhone, the iPad Mini complements it nicely.
The Downside
You get spoilt by large screen devices. It is certainly a compromise in terms of screen real estate especially if you also have devices like the iPad Pros.
I could not find a Bluetooth keyboard which goes along with the form factor of the iPad Mini. I used my old Logitech KeysToGo which works fine. but it does not come with a stand or cover.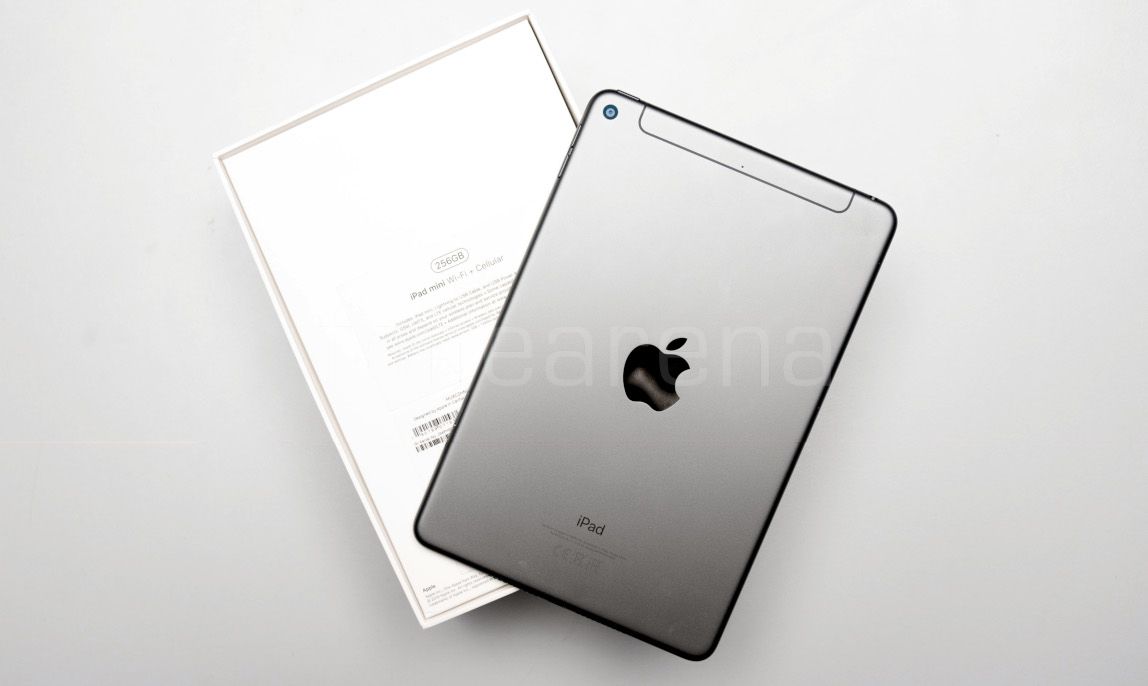 Pricing
The iPad mini is not cheap and the various other tablets such as the latest iPads and older generation ones make the mini look not so attractive.  But then the form factor comes at a premium. The iPad mini starts at Rs.34,900 for the 64GB WiFi version and 44,900 for the 64GB Cellular version and is available from Flipkart and Amazon.in. It is priced at $399 in the US.