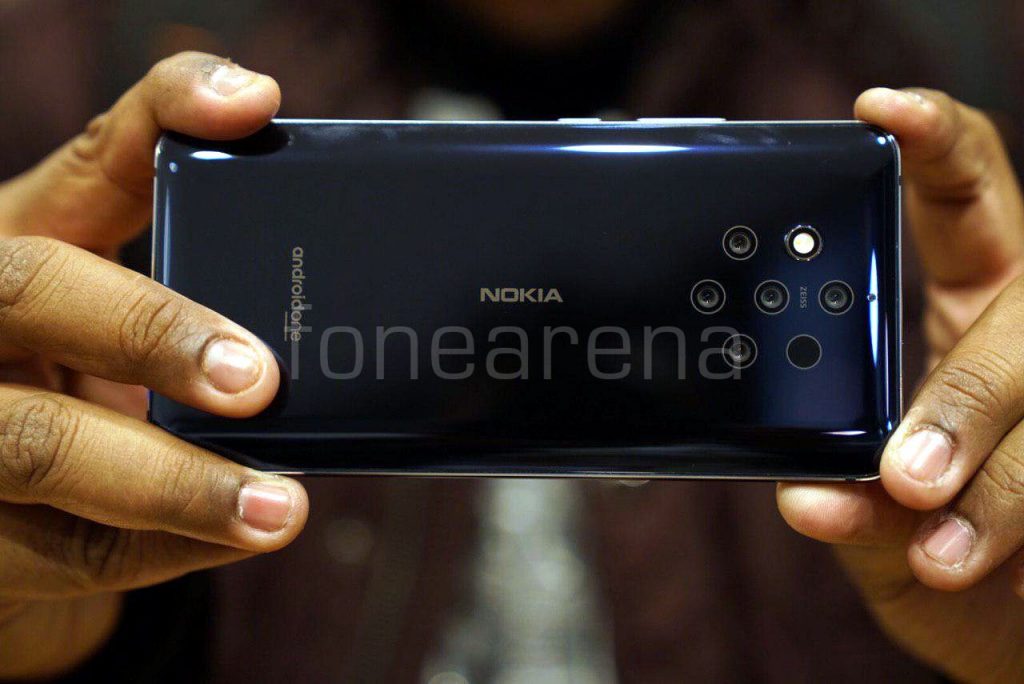 Software update is an important factor to look for when purchasing a smartphone and many brands are now stepping up efforts in providing software updates and security patches regularly. Nokia is one among them and is known for providing quick software updates and supporting old smartphones too. On similar lines, according to a report by CounterPoint Research, Nokia leads global rankings in updating smartphone software and security.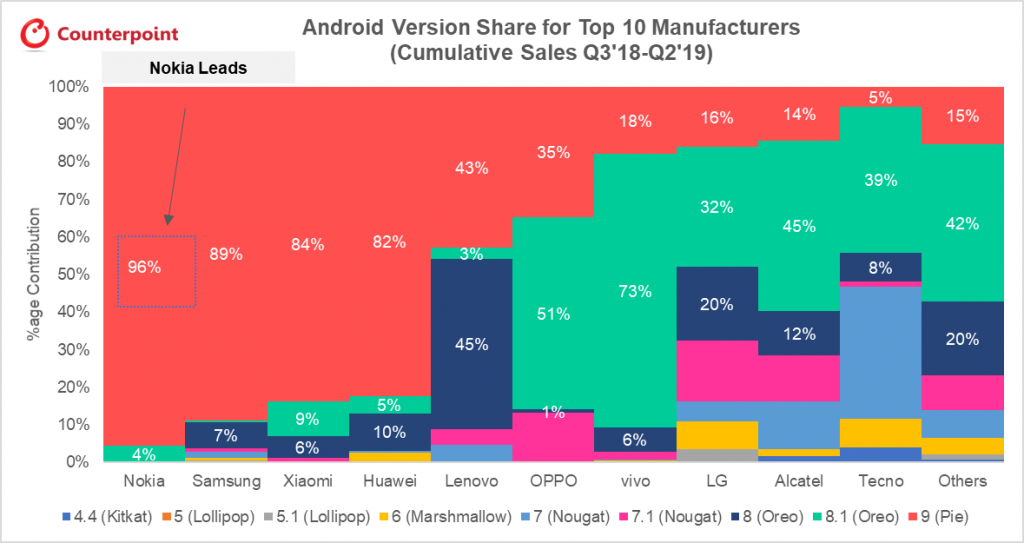 According to the report, in the Android Pie adoption list, nearly 96% of smartphones sold by Nokia in Q3 2018 is already running Android 9 Pie or have had an Android Pie update issued to them. It is followed by Samsung with 89%, Xiaomi with 84%, HUAWEI with 82%, Lenovo with 43%, OPPO with 35%, vivo with 18%, LG with 16%, Alcatel with 14%, TECNO with 5% and other brands with 15%. The report also shows that only around a quarter of the top Android models are updated to the latest OS version.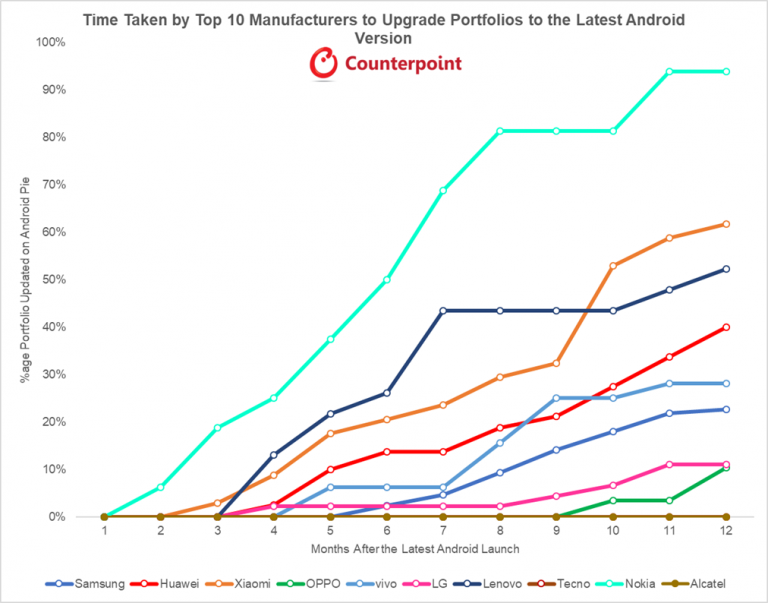 In another exhibit, the time taken by top 10 manufacturers to upgrade their smartphone lineup to the latest Android version was revealed. Nokia was found to update its wide range of smartphones regularly and Xiaomi and Lenovo also rank high in this metric whereas brands like Alcatel, TECNO fall behind other brands in updating their smartphones.
It's official: Nokia phones take the lead in software updates and security, delivering the most updates, the most often. Thanks to @CounterpointTR for sharing the study! With Nokia phones, it really does just keep getting better. #Nokiamobile #Android #GetSmart pic.twitter.com/9UNKZK3eW6

— Nokia Mobile (@NokiaMobile) August 30, 2019
Commenting on this, Research Director, Peter Richardson said:
Operating system and security updates are an aspect of Android smartphones that get relatively little attention. In our experience researching the industry, we have seen a few brands focusing on this. And perhaps because manufacturers are not talking about it, consumer awareness is also low. It doesn't appear among the ten features consumers say they care about most, in our research.

Unsurprisingly, therefore, little effort is expended by the top manufacturers in focusing on regular updates to the operating system and device security, despite it being a critical element in the continued safe performance of the smartphone. Many of the key features including battery life, processor, camera and memory are linked to the performance of the underlying operating system. We believe it is important to the overall consumer experience and is likely to become more widely recognized as such.