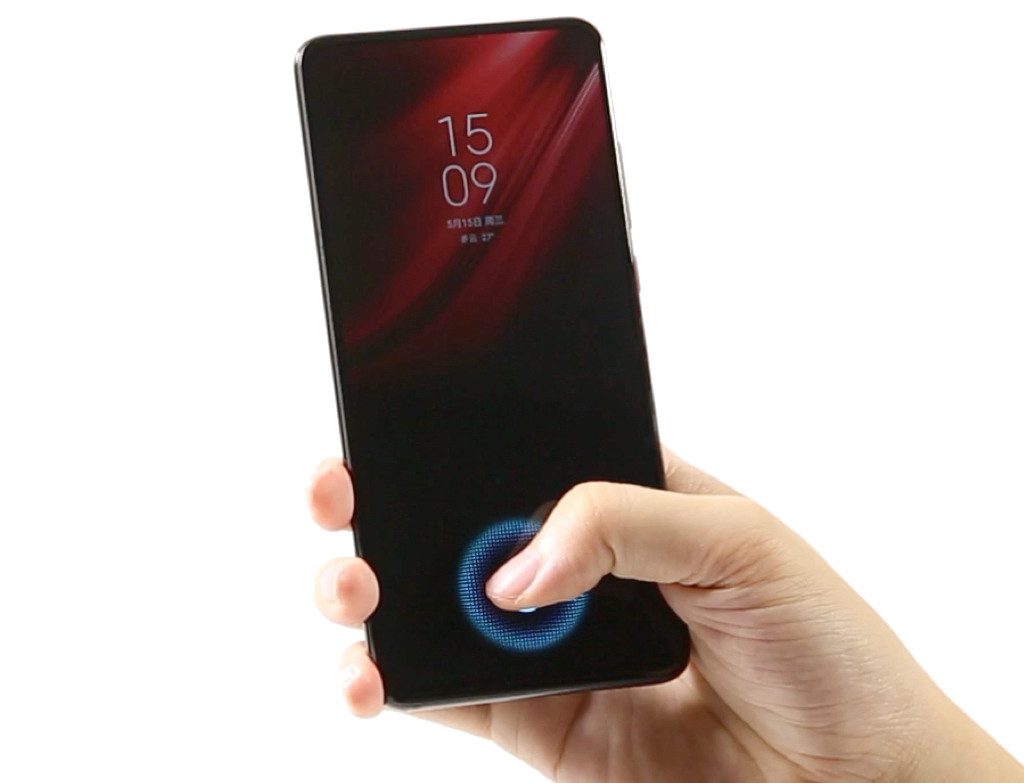 Xiaomi has announced its earning for the second quarter (Q2 2019) that ended June 30, 2019. It has reported revenue of 51.951 billion yuan (US$ 7.35 billion) for Q1 2019, an increase of 14.8% YoY, among which international revenue grew 33.1% year-on-year to 21.9 billion yuan. Net profit for the quarter was approximately 1.96 billion yuan. Adjusted net profit (Non-IFRS Measure) was 3.64 billion yuan, up 71.7% YoY.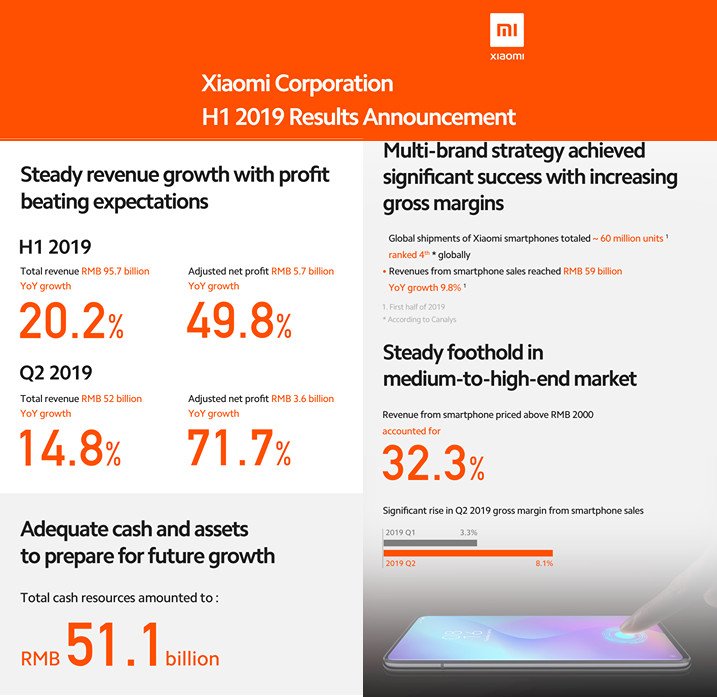 Smartphones segment posted revenue of 32 billion yuan, up 4.91% year over year. Smartphone shipments reached 32.1 million units, almost same as previous year. Redmi Note 7 series shipments reached 20 million units and K20 series has already been recorded at more than 1 million units within the first month of its launch.
Xiaomi's revenue from international markets grew 33.1% year-on-year to RMB 21.9 billion.
Revenue from IoT and lifestyle products segment increased by 44% YoY to RMB14.9 billion. IoT and lifestyle products accounted for 28.8% of total revenue in the second quarter of the year, compared with 22.9% in the same period last year.
Global shipments of smart TV totaled 2.7 million units, increasing by 41.1% YoY.
Shipments of Mi Band also exceeded 1 million units within 8 days of its launch on 14 June 2019.
Number of connected IoT devices (excluding smartphones and laptops) on Xiaomi's IoT platform reached approximately 196 million units, a YoY increase of 69.5%
Monthly active users (MAU) of Xiaomi Home application reached 30.4 million globally, and MAU of AI Assistan had 49.9 million, making it one of the most used AI voice interactive platforms in mainland China.
 Revenue from internet services segment grew 15.7% YoY to RMB4.58 billion
Internet services revenue outside of advertising and gaming from smartphones in China but including those generated from TV internet services, overseas internet services, Youpin e-commerce, and internet finance business, increased substantially by 108.8% YoY and accounted for over 36% of total revenue
As of June 30, 2019, there were 520 authorized Mi Home stores overseas, representing a 92.6% YoY growth, of which 79 stores were located in India. Currently, Xiaomi has more than 1,790 Mi Stores in India.