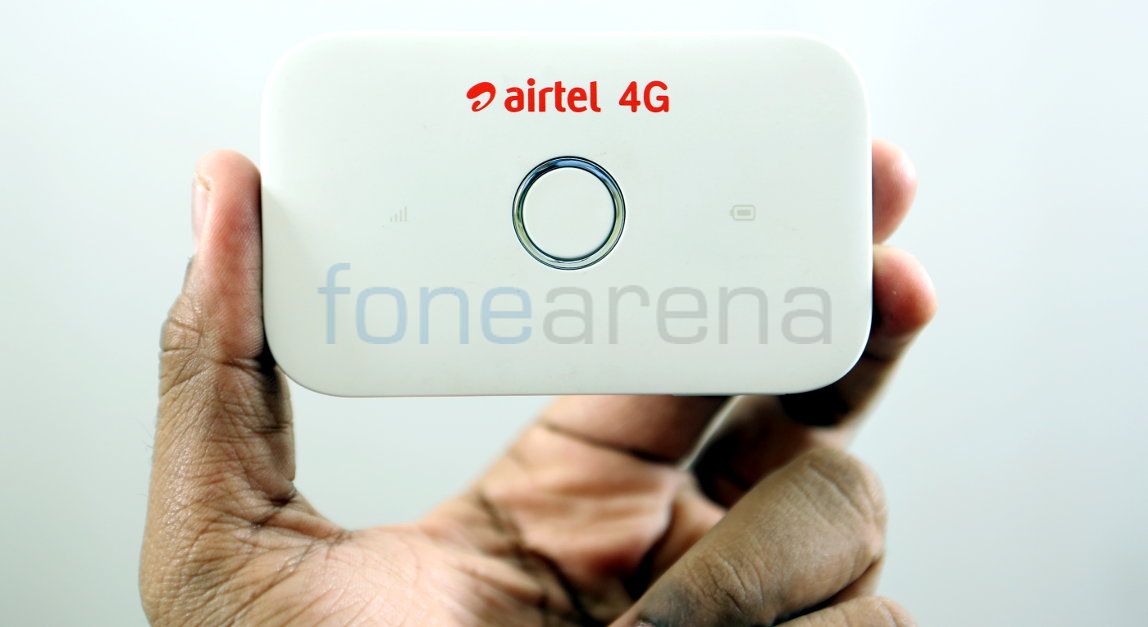 Airtel 4G hotspot device got a price cut back in 2017 and also received its second price cut recently and users were able to avail monthly data along with the 4G Hotspot device instead of purchasing the device and data separately. But, today, the company has restored the hotspot to its original price of Rs. 2000 and has also introduced a cashback offer for Airtel Postpaid customers.
In this new offer, Airtel 4G hotspot device will be available to buy at Rs. 2000 and on top of that, Postpaid customers will get Rs. 1000 cashback. The cashback will be credited to the user's postpaid account and can be used to make future bill payments. However, the cashback offer is only applicable for Rs. 399 and Rs. 499 Postpaid plans where users get 50GB/month on the Rs. 399 plan and 75GB/month on the Rs. 499 plan along with rollover data.

Users might also have to pay an activation fee of Rs. 300 after purchasing the device and after clearing the payment and selecting the plan, the cashback of Rs. 1000 will be credited to the Postpaid user's account.
This offer, however, might not be available to customers in all regions, and they might be required to check with the customer care or nearest store once before making the purchase.