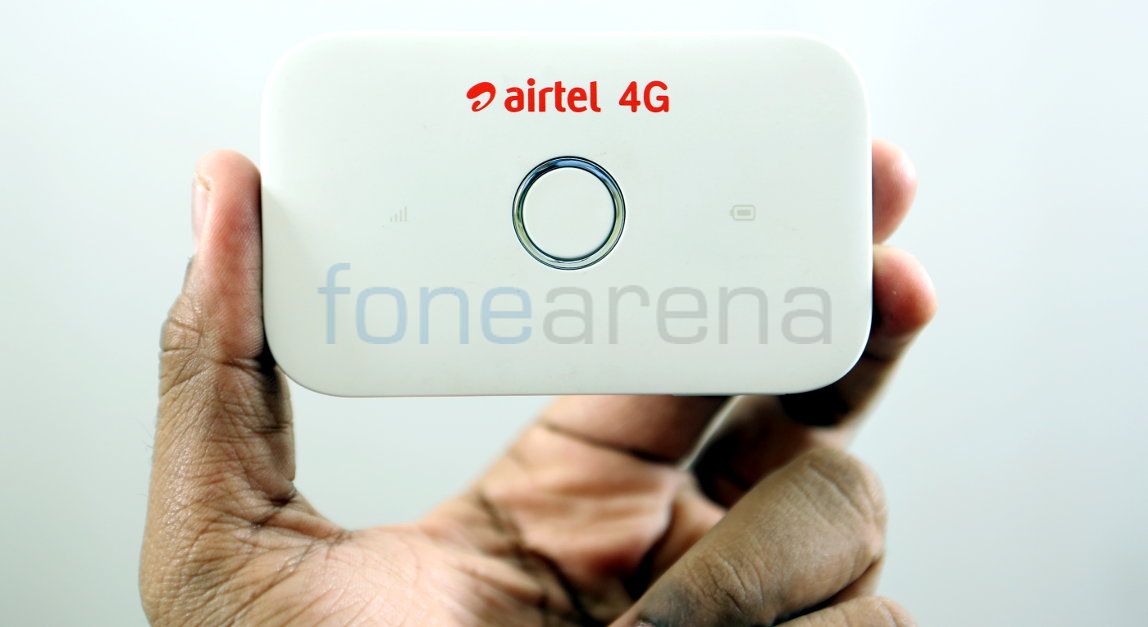 Airtel revised the price of its 4G hotspot device in December 2017 from its launch price in a bid to compete with incumbent operators. Today, Airtel 4G hotspot has received another price cut and now it is available at Rs.399 per month along with monthly data.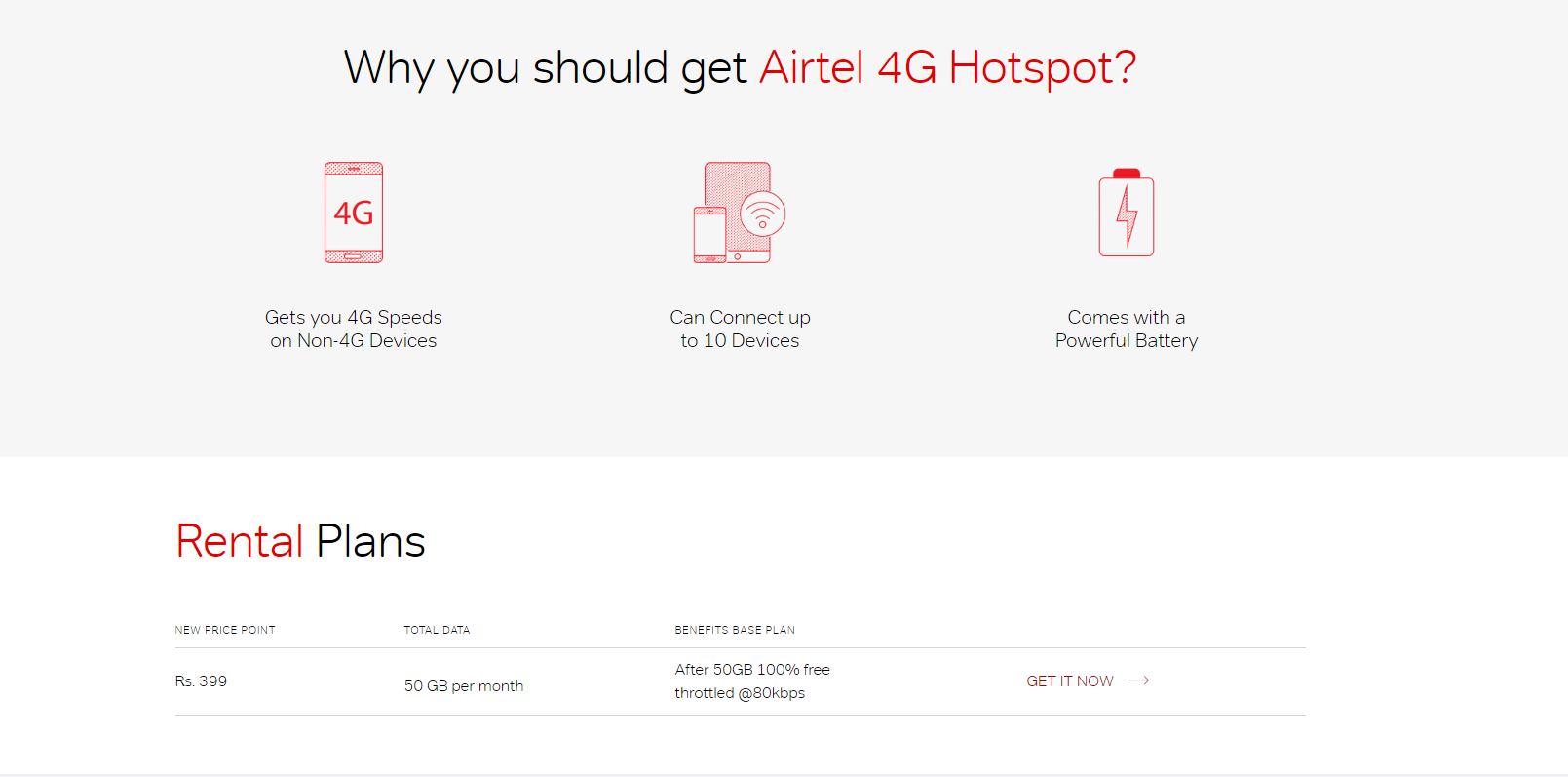 Airtel is now allowing users to rent the 4G Hotspot for Rs.399 per month and the plan will come bundled with 50GB monthly data. Users can enjoy 4G speeds until 50GB and post that can use unlimited data at throttled speeds of 80kbps.
With this new bundle offer, users can avail monthly data along with the 4G Hotspot device instead of purchasing the device and data separately. Airtel says that the unused data will be rolled over to next month and users have to pay Rs.399 every month, keep the SIM on the device to continue using the bundled package.
The 4G Hotspot device delivers 4G speeds and switches to 3G network in places where there is no 4G network and has the ability to connect up to 10 devices at a time and claims to deliver 6 hours of battery life on a single charge.
The revised bundle plan is live on Airtel's website and interested buyers can make the purchase by filling their details in the form on the website.