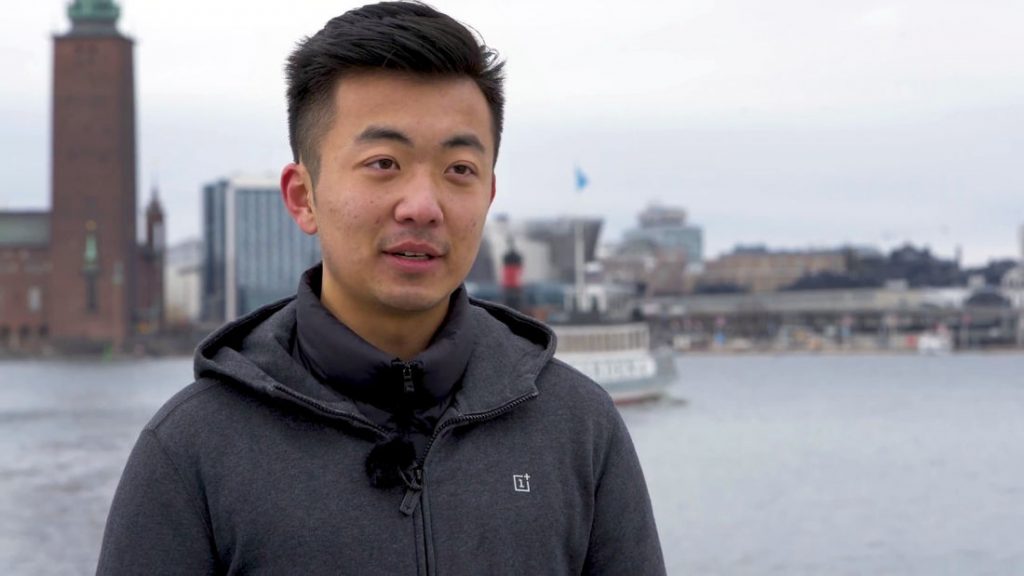 We recently had a talk with Carl Pei – the co-founder and Director of OnePlus Global, and we asked questions that would answer all your queries regarding the company, OnePlus smartphones, their business model and more. This was an interview with him on What's New and What's Next for OnePlus. The company recently launched the OnePlus 7 and OnePlus 7 Pro smartphone in India. You can check out our review of the OnePlus 7 Pro.
On with the interview..
FoneArena: Hello Carl, Can you first tell us about the Carl Pei before OnePlus. How did you end up in your current role? From Sweden to China to BLR to London.
Carl: Thank You, Varun. It's a lot to talk about. I grew up in Sweden and spent most of my time there, a short time in China after my high school just to check out and later on moved to China in 2011. It's been 8 years now since I moved to China and as we had to set up our operations in London, spent some time there, moving across countries. We are a known brand now and as we would like to diversify it, we are building a team right now in New York, USA.
FoneArena: The US smartphone market has been difficult for brands to crack, and we have seen brands like Nokia, Google with their Nexus line-up falling short. How is OnePlus managing the challenging US smartphone market with Apple iPhones and Samsung line-up of smartphones predominantly there?
Carl: We tied up with T-Mobile USA for the OnePlus 7 Pro and it was quite challenging to work with a carrier as we had to provide them with the right software and infrastructure. It is not easy for a brand to tie up with a carrier in the US and it requires credibility. We built quality products with amazing community support, consumer love and built credibility and it was easy for us to approach T-Mobile for the collaboration. But it was very seldom with the other established companies in the smartphone industry like Apple and Samsung. When Apple and Samsung entered the US market, they were rebellious in nature as companies. As we are becoming a more established brand now, we tend to want to be conservative and do not want to risk the business there. So, we might be the only company who approached the US market with a different attitude and that has attracted the people and the carriers for the collaboration.
FoneArena: Tell us more about the experiment of Sandstone case for the iPhone?
Carl: Our first smartphone, OnePlus One came with a Sandstone back and later on, we moved to Glass back for our smartphones. But we wanted to keep intact with cases and as it was an April Fool's day, we just wanted to do have some fun and gave iPhone users a chance to experience the Sandstone case.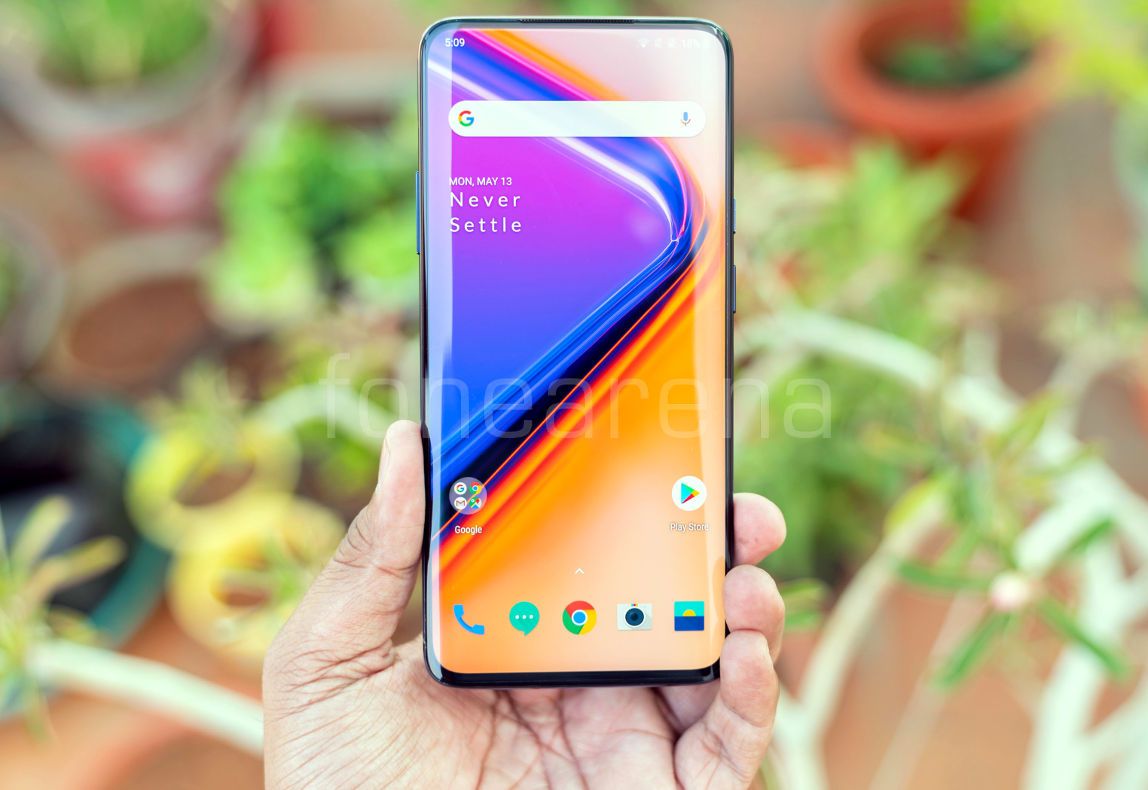 FoneArena: OnePlus was started initially as a "Flagship Killer. How did you think about the evolution of OnePlus, moving from budget to premium phones over the past years? More business than product decision? Also, how do you see OnePlus maintain the trust of the users?
Carl: The things have changed but I don't think the intentions are changed since the beginning. If you look back at 2014, OnePlus One was launched at around Rs. 20,000 and surely the prices have been steadily increasing all over the industry. The consumers want more features on their smartphones and as we continue to build great products, the cost also increases. We are focussing on the quality and in the premium category, but if users want to opt for a cheaper option, we also have the OnePlus 7 smartphone which is an amazing flagship smartphone.
FoneArena: Speaking about leaks, a lot of the excitement of product launches these days is taken away due to leaks. OnePlus has been a victim and the 7 Pro has been leaked hard. What is your plan to tackle this?
Carl: Firstly, there is no need for us to be upset about this trend. It is out of our control a lot of time and when something is out of our control, I think one should treat it calmly and as rationally as possible and accept what it is, and we are also investigating on why this is happening. A smartphone itself as a whole is a complex process and there are various stages a smartphone has to go through before it reaches a consumer. So, leaks can happen from any stage and it becomes difficult to track.
I would also like to add that, the people who do these leaks are literally stealing away the excitement of the consumers regarding a product and the product launch itself. Having said that, I still believe our product launches has some magic and excitement among our users.
FoneArena: It's been 5 years since you started India operations. I remember our conversations at that time. Looking back. Did you ever think the India market will turn out as big as it is today for OnePlus?
Carl: We knew it would be important, but didn't expect that it will grow at this pace as back then, we didn't know about the market as much as we do now. India has been a successful market for us and as it has been tech-savvy and an online-centric market, we did not have issues like having tie-ups with carriers and all the conditions were right.
FoneArena: Speaking of branding, you have a lot of partnerships in India and globally with retailers, operators, etc. Can you elaborate on the same?
Carl: There are different kinds of partnerships like sales channel partnership, product partnerships, brand partnerships, channel partnerships, etc, and we also have partnered with Croma where consumers can check out our product physically, which is also an important opportunity for us. Some brands' products look good at PowerPoint presentations and are not the same in reality. But ours is the other way around, and we have to improve on our PowerPoint presentations(laughs). Talking about product partnerships, we have also partnered with Netflix for the HDR content and users can enjoy the same on the OnePlus 7 Pro.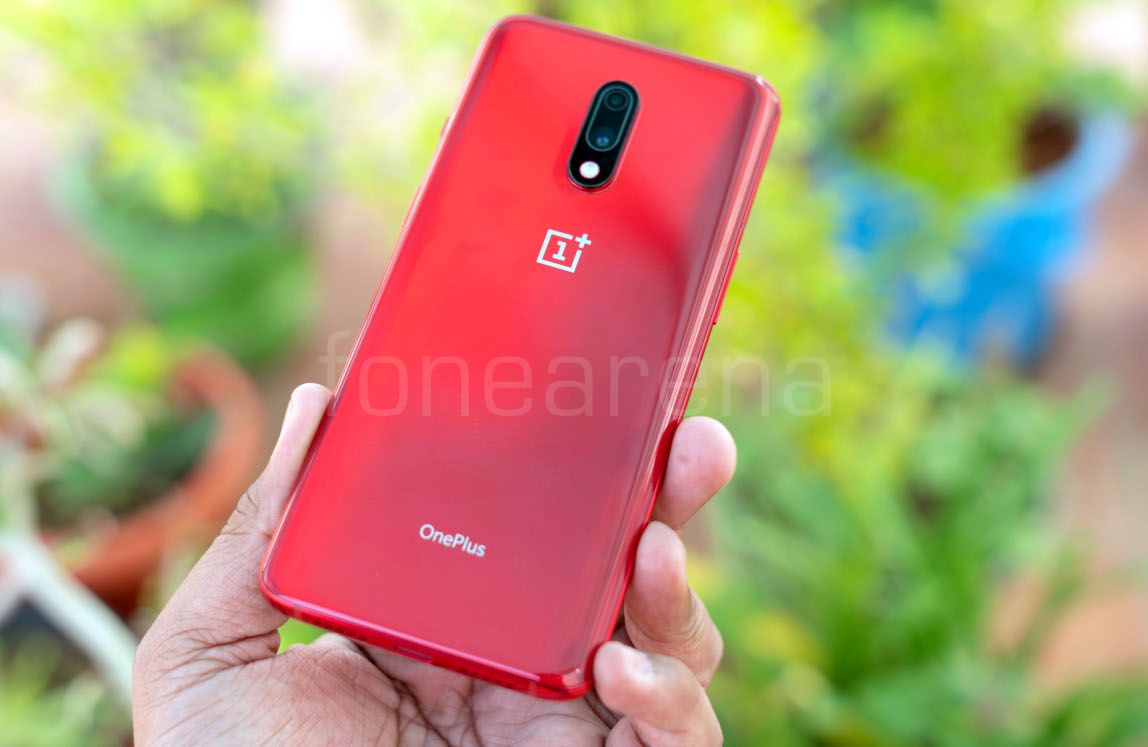 FoneArena: Can you tell us more about the highlights of the OnePlus 7 and the 7 Pro and its design story?
Carl: OnePlus 7 Pro represents a big change for a company and is a big step forward in terms of our confidence in ourselves. We were creating good products, one step at a time and making more conservative choices before. But now, as we have the confidence, we are now daring to take the step forward with the launch of the OnePlus 7 Pro smartphone and it is quite a big deal for us.
Talking about the smartphone, the curved edges to the front and back give a premium and holistic feel to the smartphone. The display is a 90Hz panel and for now, not all games are optimized for this refresh rate. In order to feel the smoothness, users have to see it to believe it.
We also got a lot of feedback on the camera, and we worked upon it and finally came up with a great camera setup on the 7 Pro. It is a triple camera setup with each one having a unique function, larger sensor, better software and it gives consumers more possibilities to take a picture. We are confident that consumers will love the camera on this smartphone and also, we partnered with National Geography who is known for amazing photography.
FoneArena: How does the OnePlus 7 Pro compete with other players like Google Pixel 3, iPhone XS Max, HUAWEI Mate 20 Pro which have an amazing camera setup?
Carl: We have tested it internally and done our homework. Now, we have left it over to the audience who will be the correct judge.
FoneArena: OnePlus is a big brand today which many consumers are aware of and 5 years ago, not many knew about the brand. What is your view regarding the popularity of the brand today?
Carl: I think, ultimately it always comes down to the product. If the product is not good, consumers won't care for it. For example, Apple has a lot of fans queuing up to buy their products as the company as a great track record of making great phones. For us, our product has been driving the success and has brought us at this stage.
FoneArena: What are the challenges going forward for OnePlus a brand?
Carl: We always aim to improve and with the 7 Pro, we have been working and focussing more on the transitions as we want to give consumers the best software experience and speed along with a pleasant experience. While these are on the product side, now on the business side, we have changed our business model in the US and Europe. Earlier, we were only online, but now we have a lot of channel partners and when one is with the channel partner, we are talking with the end consumer and not a tech enthusiast. This is where we aren't there yet and are looking for ways to improve which is also a challenge for us.
FoneArena: With Apple, Samsung and now Google too trying to woo users with products at lower price points, how do you see OnePlus maintain a lead?
Carl: We are going to stick with Premium smartphones and there are brands who are doing well by offering cheaper options for their consumers. Talking about how we maintain a lead, we don't think about others too much and at the end of the day, you can't control what other people do and can only control what you do. So, we are looking to improve ourselves and become stronger and stronger.
FoneArena: What is your favorite OnePlus feature to date?
Carl: I like the charging technology that we use and it is simply magical. We have changed the algorithm of OnePlus 7 Pro's Warp Charge and added more safety features to it.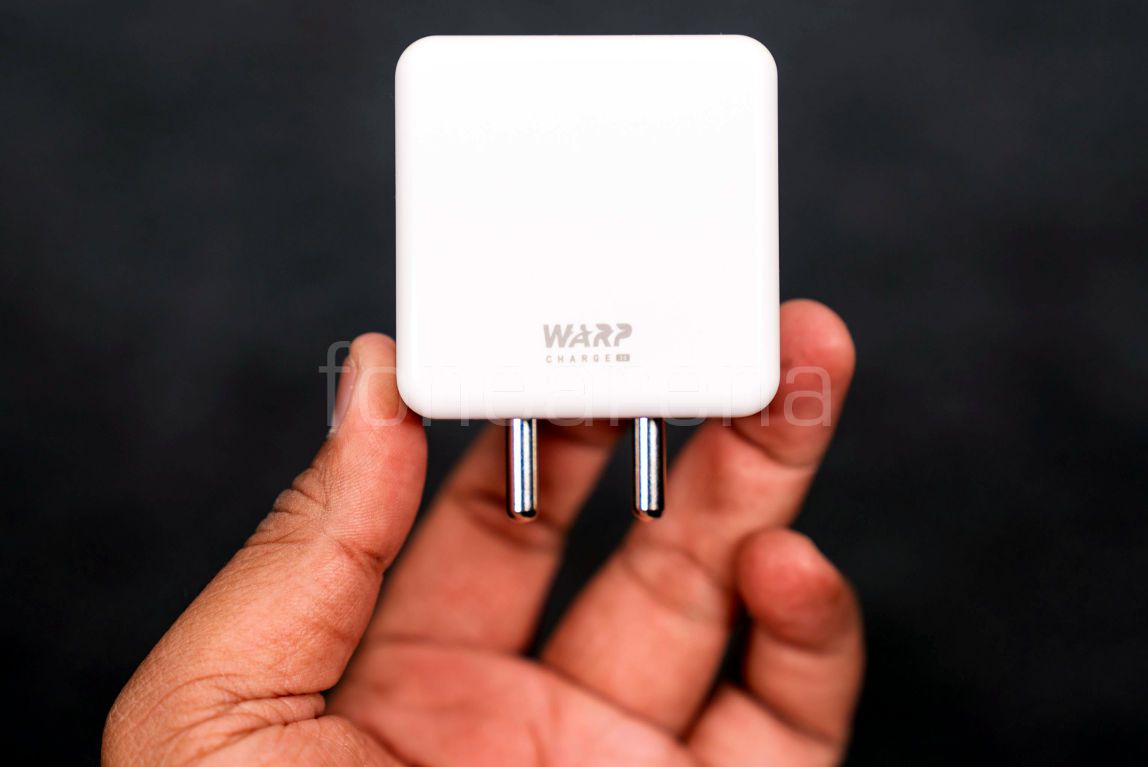 FoneArena: Why OnePlus hasn't adopted Wireless Charge yet on its smartphones?
Carl: Firstly, Wireless charging is still slow compared to Wired charging and secondly, it is not ubiquitous. But when it becomes widespread in office spaces, coffee shops, etc, it will be a beneficial feature for consumers.
FoneArena: Can you share your thoughts on the 5G network?
Carl: 5G is very important for us and very strategical. Looking at the market share, our volumes are quite high if compared with the brands that make flagship smartphones. This allows us to get more resources like Qualcomm's modem and combined with our skills, we get prioritized by them for the supply of the modems and other parts. It is also important to have the latest technology to stay on top and compete with other brands.
FoneArena: What are your thoughts on Poco smartphone as they are directly competing with OnePlus? Are you wanting to win those users to OnePlus or do you think it is a market area that you are not looking to enter?
Carl: Xiaomi is a respectable company and its own user base. But for us, we focus more internally and aim to improve rather than thinking of the competition.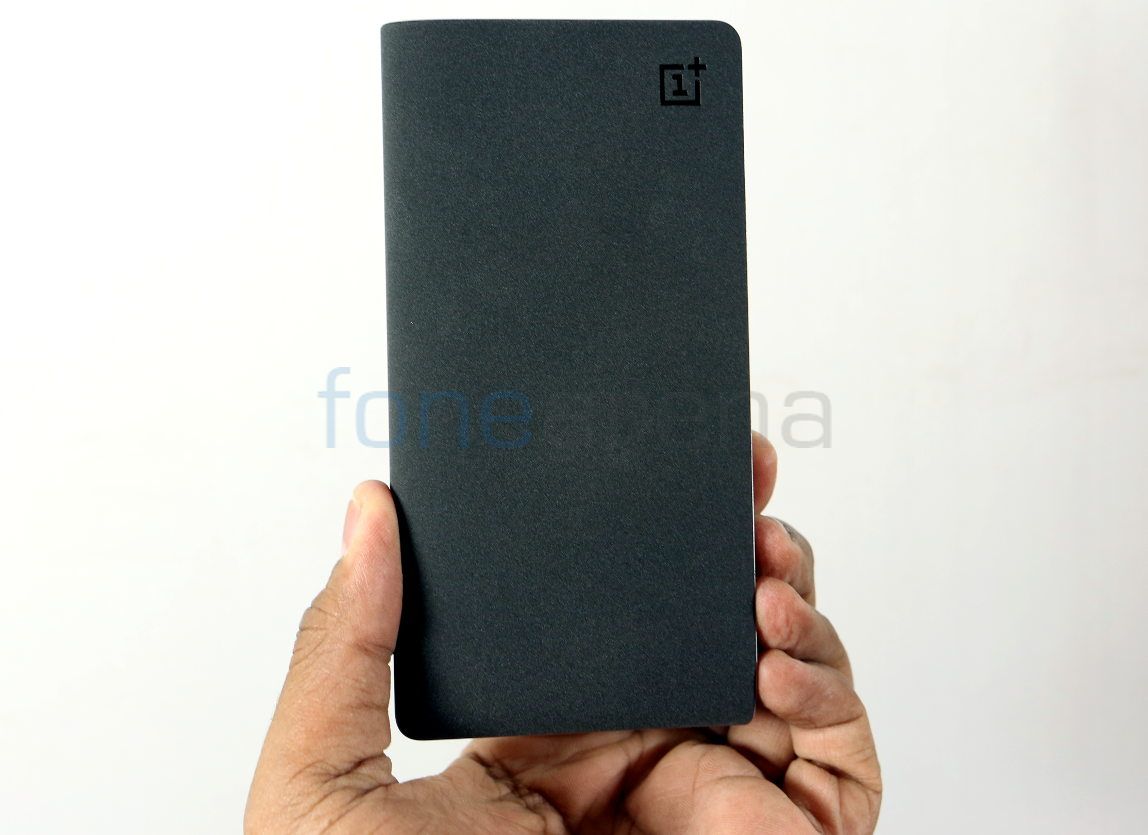 FoneArena: Why have we not seen a new version of a OnePlus power bank? Is a dash charge/warp charge power bank coming?
Carl: The cost of making a Dash Charge or Warp Charge power bank is not less, and we are evaluating options on the same. We might do market research and decide later.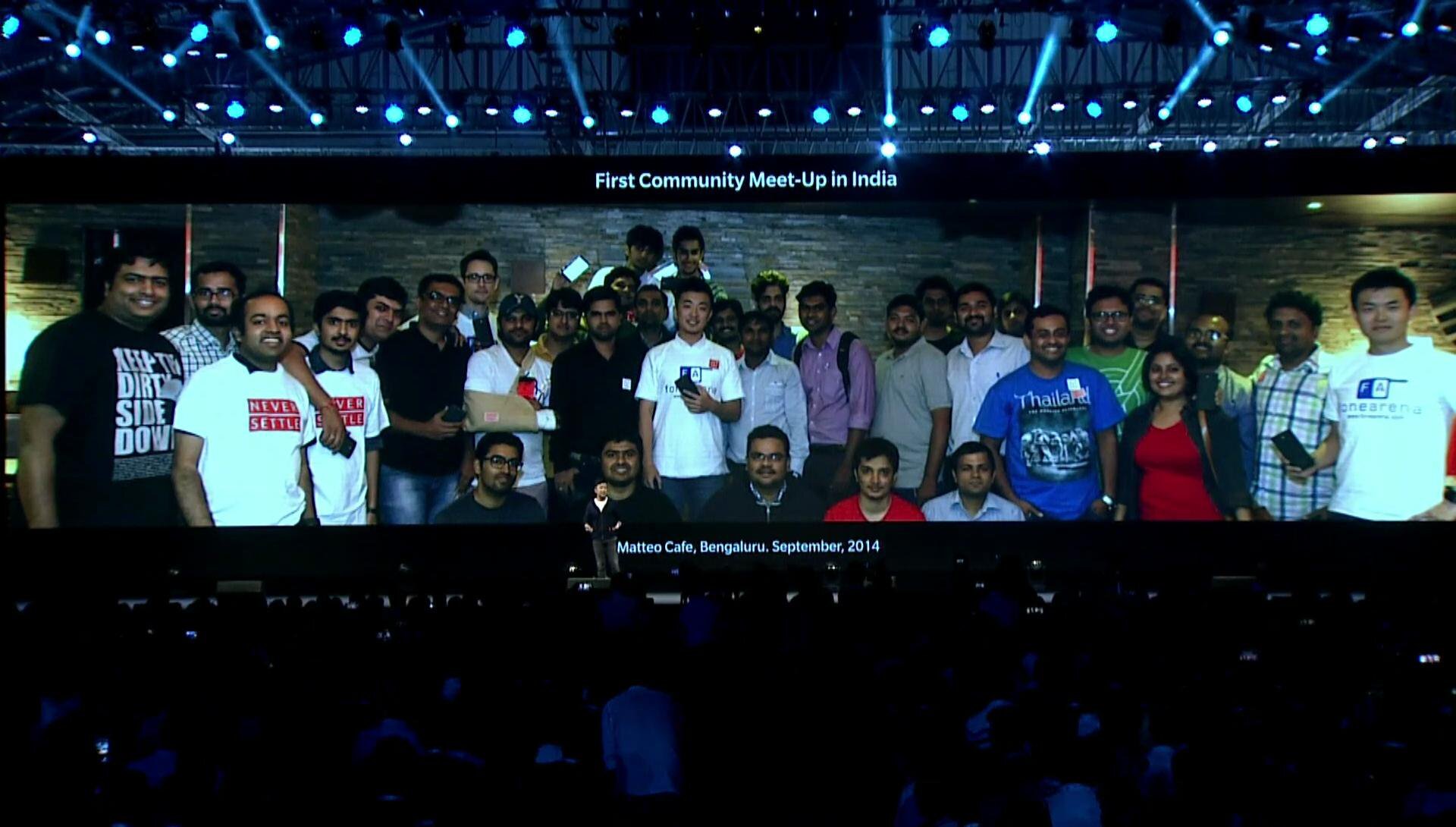 FoneArena: How is the OnePlus Community evolved over time. How do you recognize top community members?
Carl: At OnePlus, the community has been very important for us and in fact, we launched our community half a year before the launch of the OnePlus One. Initially, it was a place to get information on what people want on their smartphone. Later on, we invited users to test the beta builds of our software and then, we started inviting them to launch events, Open Ears forum and more.
We invite top community members for our events, take feedback, and they also get special seating at our launches.
FoneArena: Do you remember the first user? Who was it? How has the average user of OnePlus evolved?
Carl: It was small in the beginning and now as we grow, it starts to represent how the market looks and how the population of the country looks. For instance, people who are able to buy a smartphone in that price range are generally white-collar workers, and they have a set income and eventually, they are our user base now.
FoneArena: How is the experience with 'OnePlus switch' and what is the thinking behind the same?
Carl: The solutions in the market for switching from a phone to another wasn't seamless, and we aimed to make the process seamless and hence, OnePlus Switch was introduced. We are still improving and aim to make the process even better.
FoneArena: How is OnePlus' relationship with Google in terms of security updates?
Carl: The relationship with Google has been good, and we recently released Android Q Beta which we are proud of and our software has also been in high ranking and loved by consumers.
FoneArena: What are all the priorities going to be for OnePlus as a brand going forward?
Carl: Our aim is to keep making the best products, withhold the standards and keep improving. We are also striving to push ourselves to become a real challenger globally and the next step is to keep jumping. But, a lot of changes needs to be done for that and the core for us will always be our product.
FoneArena: Off work, how do you rewind and what're your non-tech related hobbies?
Carl: I go for runs daily and it has been helping in my day to day stamina and I really recommend picking up that. Otherwise, I spend time with my friends and family.
My non-tech related hobby would be food and I would say that it is a good complementary to running.
FoneArena: Whom do you draw inspiration from in terms of brands, corporations, individuals?
Carl: Apple has been doing great stuff by concentrating on user experience, rather than being first and that inspires me. Apart from that, I would say, Elon Musk and according to me, there are many people around you whom you draw inspiration from.
Well, that's pretty much it. Thank You, Carl, for spending time with us and answering our questions.
Manoj Nagendra contributed to this post