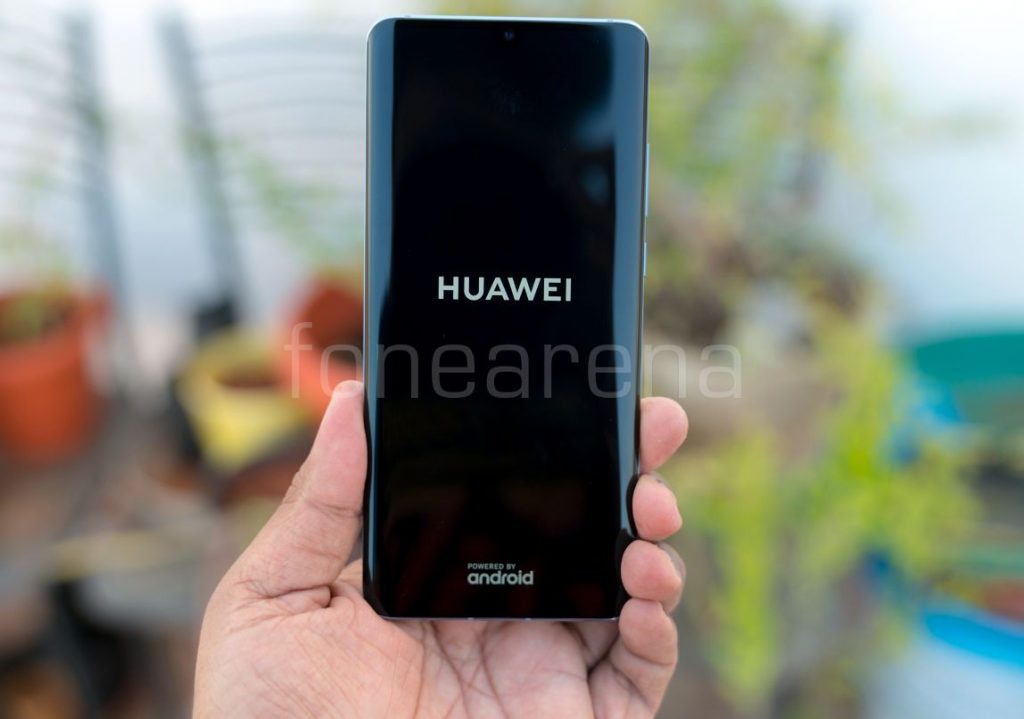 As the companies have posted their earnings, International Data Corporation (IDC) has announced that smartphone vendors have shipped 310.8 million units in Q1 2019, down 6.6% compared to the same quarter last year, and this also marks sixth consecutive quarter of decline.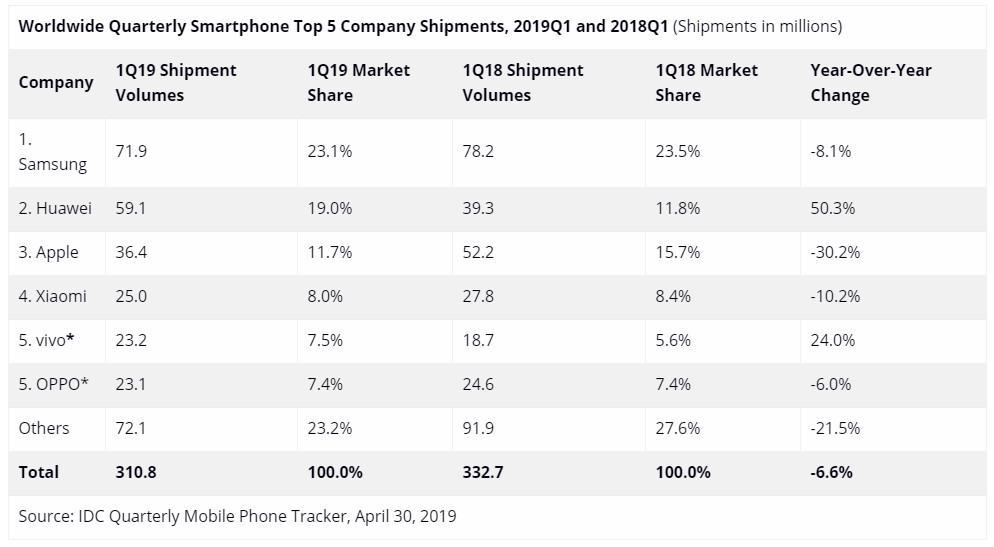 Samsung still retains the top spot with 71.9 million shipments, but it is down 8.1% from 78.2 million in Q1 2018. HUAWEI has posted 50.3% growth and climbs to the second spot with 59.1 million shipments, while Apple has been pushed to the third spot since it has managed to achieve just 36.4 million shipments, down 30.2% YoY. Xiaomi has also experienced decline in the quarter with 25 million shipments, down 10.2% YoY.
Vivo and OPPO grab the fifth spot with 23.2 million  and 23.1 million shipments, respectively. Vivo has posted 24% growth, with India continues to be its most important market outside of China, but OPPO has seen a 6% decline YoY.