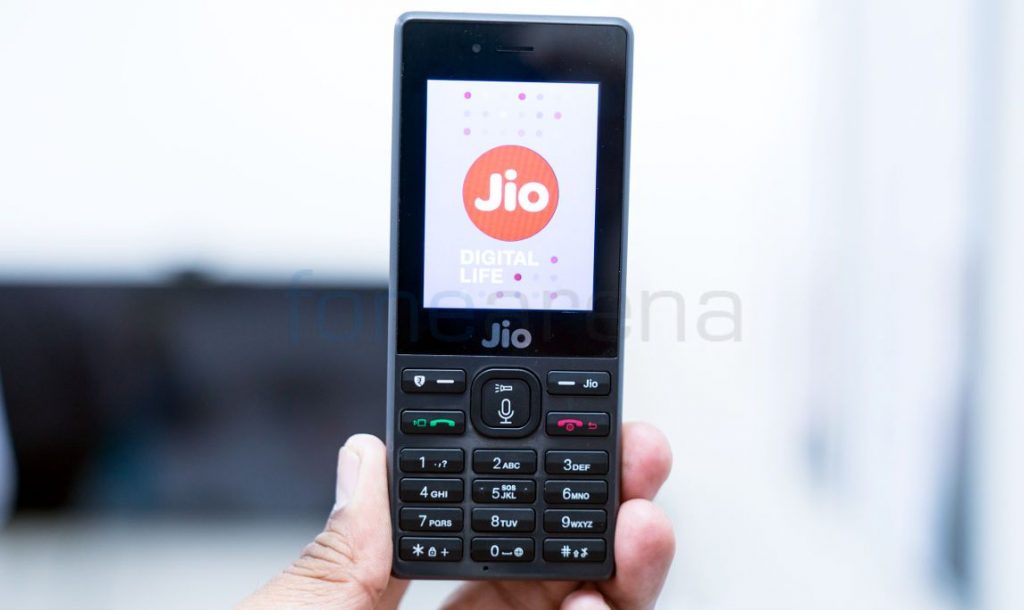 Jio launched its feature phone, JioPhone in June 2017 in India. The phone sported a candy bar design, came with support for 4G VoLTE and had support for 22 Indian languages.  The successor to the JioPhone i.e., JioPhone 2 with QWERTY keyboard was launched in July 2018. Jio saw great sales of both the smartphones and today, new reports have emerged that Jio becomes the leader in the feature phone market.
According to Counterpoint Research which is a global research firm specializing in mobile & technology products, Reliance JioPhone became the leader in the feature phone market in Q1 2019 with a market share of 30 percent.
Samsung stands second in the feature phone category with a market share of 15 percent and LAVA grabs the third position with a market share of 13 percent.
Also, according to the reports from Counterpoint Research, it is estimated that a little more than 400 million feature phones would be sold worldwide. The report also adds that the feature market has grown in the last three years unlike the smartphone market, which contracted for the first time in 2018.
Apart from this, CLSA's telecom sector outlook for February 2019 noted that Jio will lead the subscriber market share in the current year and in its India Telecom report, CLSA said mobile subscribers in February increased by 2 million to 1,184 million, with Reliance Jio adding 80 lakh new subscribers.

Even the Counterpoint report says that Jio is the top feature phone vendor with 30% shipments followed by Samsung at 15%, Lava at 13%, Nokia at 8% and Itel at 7%.
Recently, Reliance Jio reported Rs.840 crore profit in FY Q4 2018-19 and Jio now has a customer base of 30.6 crores in the country compared to 280.1 million at the end of December quarter. The company became the fastest operator in the world to reach 300 million users milestone.
According to Counterpoint's "India Smartphone Market Share Q1 2019",
While the smartphone market offers a big opportunity, one can't ignore the 400 million feature phones users in the Indian market which too is likely to stay for the next five years in India.