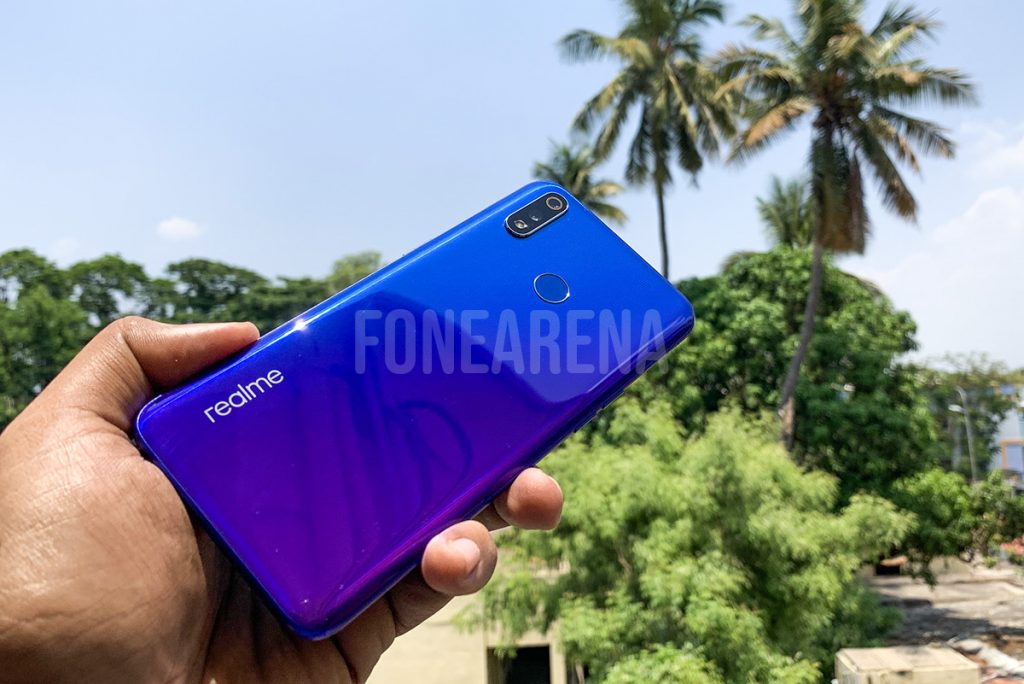 A fantastic camera for all conditions, class leading gaming performance, super fast charging and of course, amazing value for money. The Realme 3 Pro reminded me a lot of the OnePlus. Then I realized, of course it did… it's brand OPPO and R&D that's behind not only OnePlus, but Realme as well. All three companies share their resources, like fast charging, OS features, hardware expertise like camera algorithms etc between themselves. This made me think – At a starting price of Rs. 13,999, could Realme's Pro series be OnePlus for the masses?
With this inquiry to begin with, I'll proceed to answer the most important question in part 1 of this review – Should you buy the Realme 3 Pro? Read on to find out.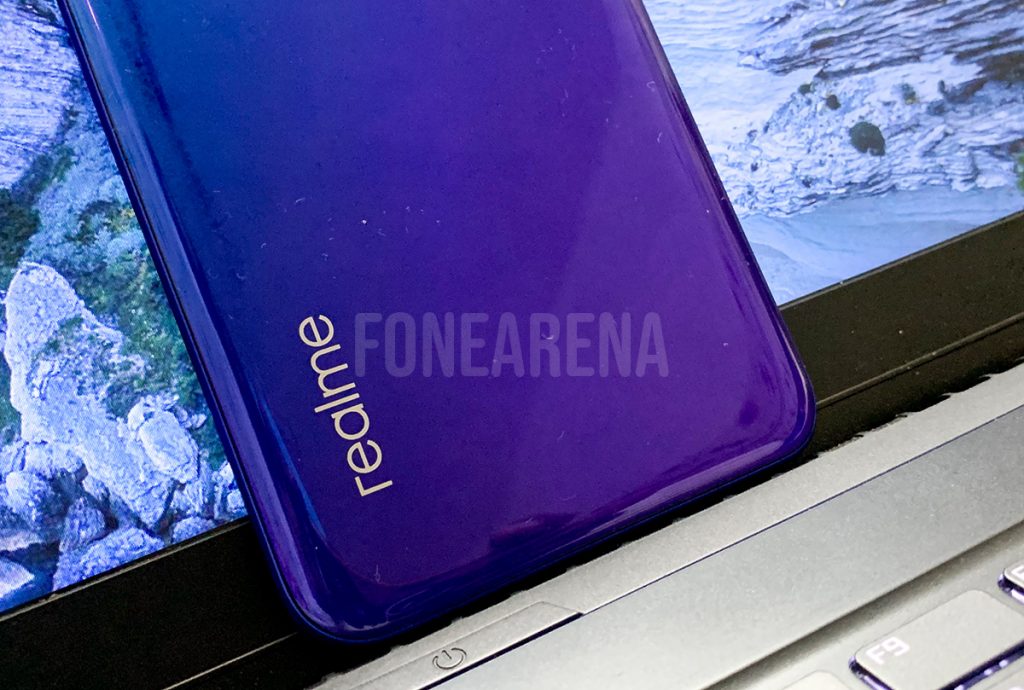 Place India, year 2018. A new sub-brand of OPPO, "Realme" takes birth. Forward to less than one year, Realme has grown so much that it is now in the coveted Top 5. One of the reasons could be that they released six devices already, but it is also because the Realme 2 Pro was a success in not just numbers but in capturing attention as well, that too for quite a long time. To one up something like that is not just hard, but near impossible.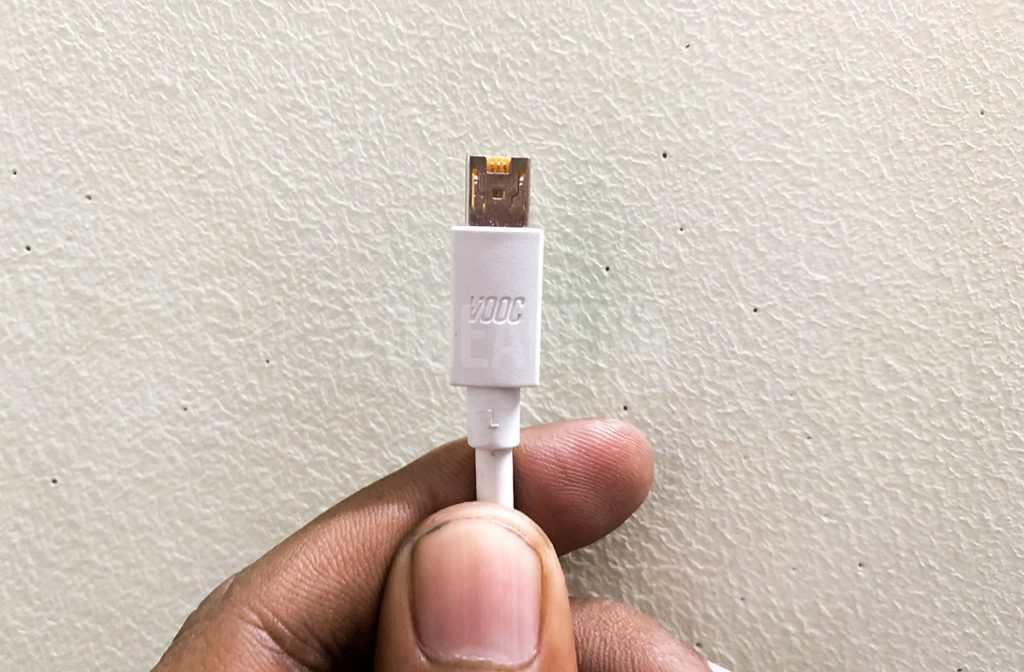 Out of the box, I removed the screen guard and didn't use the case as well. Found the screen guard and the case to be too intrusive when using gestures, but the best thing about the unboxing experience is to know that the Realme 3 Pro comes with a fat 20W charger with VOOC 3.0, an incredibly fast and cool way of charging the phone. More on this later. I must say, the "Pro" moniker starts to make sense, seeing this charger.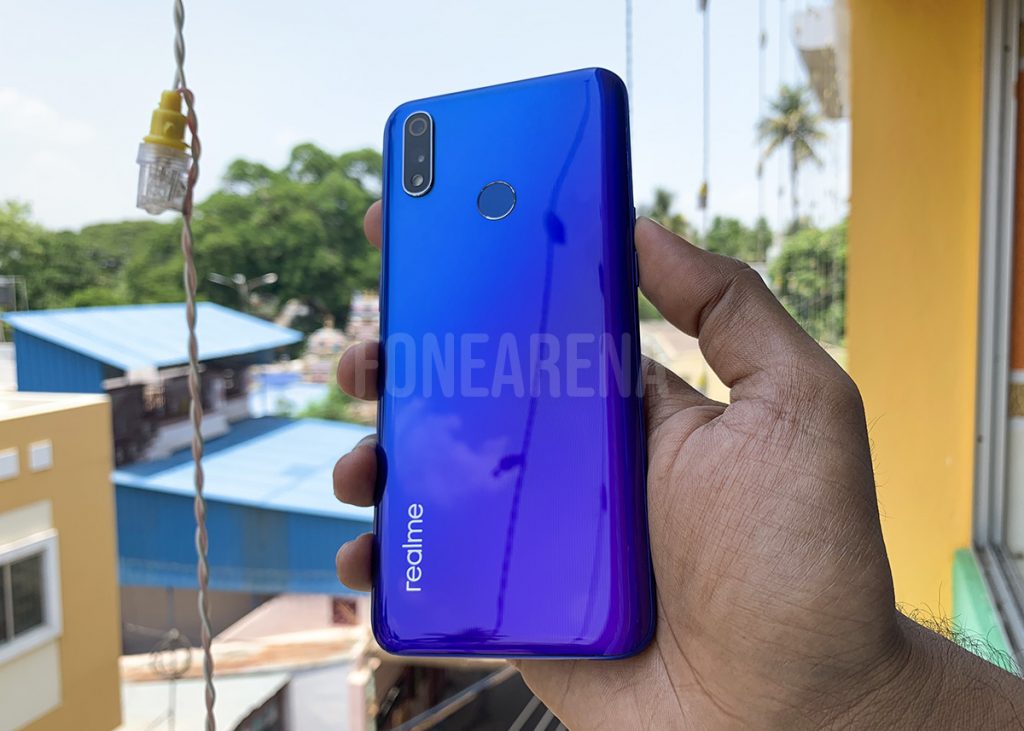 The Realme 3 Pro is a very attractive phone, no doubt. The S pattern at the back, along with the gradient colors and very minimal branding makes for a clean and attractive look. Be it the "Nitro blue" gradient, the subtle stripes or the solid plastic sides, there is an assurance of quality and much-needed glamour.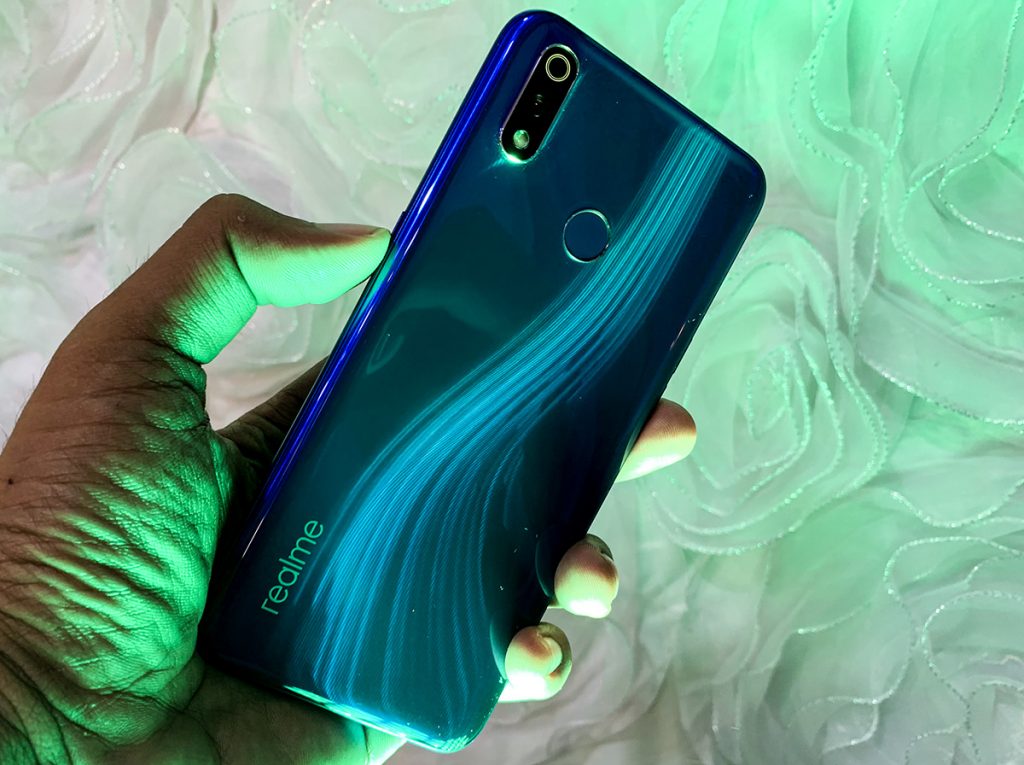 However, I did miss the unique unibody design of the Realme 3, which interestingly felt more "well-made". The Pro is by no means cheap or lacking in quality, I just feel it's just Realme playing safe with a sandwich design that's easier to build. This has made the phone lighter as well, with the curved back offering a comfortable grip.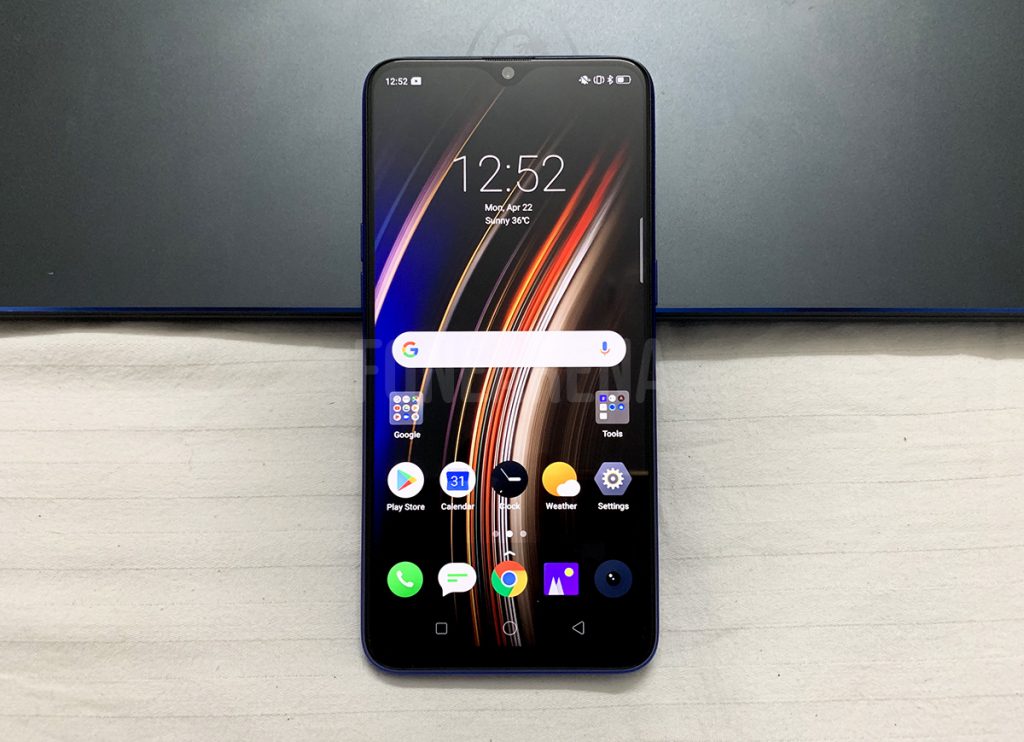 The 6.3 inch display with a dew drop notch remains unchanged from the Realme 2 Pro. It's a high quality panel with decent outdoor visibility and appropriate brightness. The viewing angles are great and the white balance optimal. It's quite hard to find fault with this display except one could say the symmetry of black bars on either side of videos is a unsymmetrical. That's purely because of the large chin at the front, typical at this price range but definitely not an issue of importance.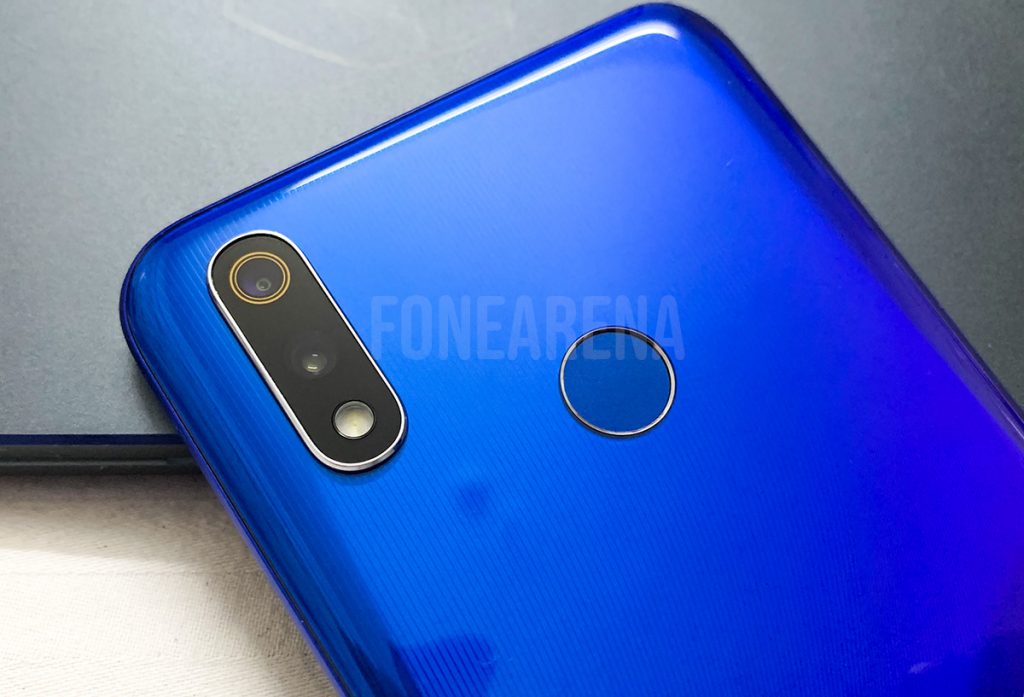 What's most important in any phone at this price segment these days is of course, the camera. The Realme 3 Pro borrows the Sony IMX519 primary camera from the OnePlus 6, couples it with a large and bright f1.7 aperture lens.
Honestly, this is the first time in a long time since I've been instantly impressed with a mid ranger's camera. What did not happen with the Redmi Note 7 Pro, happened with the Realme 3 Pro. I took a lot of photos, with HDR and Chromaboost turned on. Took some in awful lighting conditions, either completely backlit or super low light, and in each and every condition I got a photo that I can instantly post online.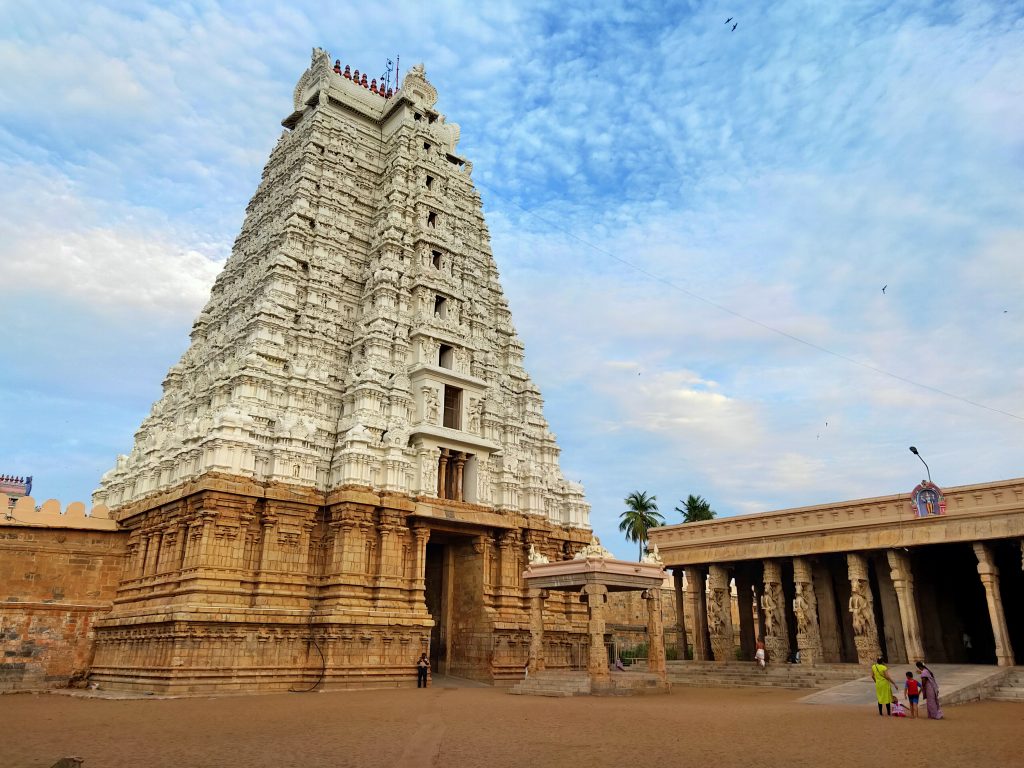 It's hard to explain this feeling because there's always a pre-conceived bias against mid ranger cameras. While I knew that using the OnePlus 6's camera sensor, the Sony IMX 519, is bound to give some amazing results, I still thought that image quality will take a hit somehow, as it has always proven so, in the mid range. This time though, I was wrong.
The dynamic range is phenomenal especially when you use Chromaboost and Nightscape, two AI camera features that come with Color OS. These two features take the camera to the next level but even otherwise, I felt the samples I got were class leading. To think cameras like these are now possible at this price range is mind boggling to say the least.
Sure, the camera is not without its flaws. White balance is off sometimes, colors are a bit over the top in some photos. The portrait mode photos don't have perfect bokeh, the 960 fps super slo-mo mode is not fluid enough to warrant that moniker and the EIS algorithm for video should have been better. However, since SW version on this review unit is pre-final, it'd be wise to judge the performance at a later date. Consider this a preview and look forward to a detailed piece and comparison of the Realme 3 Pro camera soon.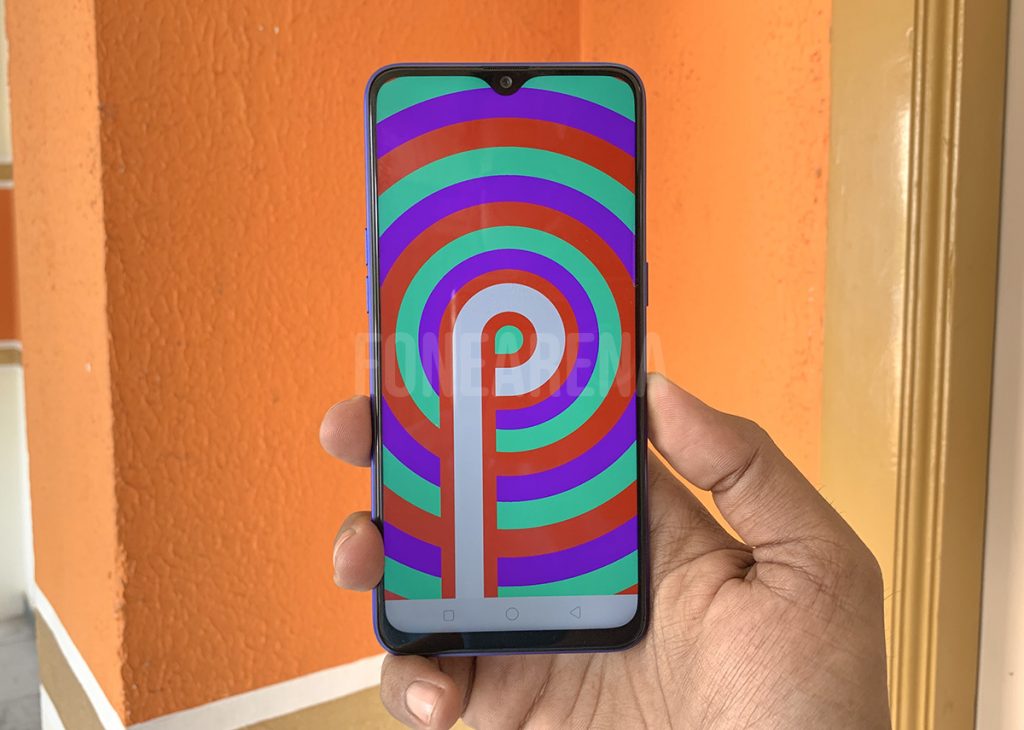 Another class-leading feature of this device is the processor that powers it. The Snapdragon 710 that powers the Realme 3 Pro is a substantial upgrade over the 660 and even the 675, in terms of GPU performance while CPU performance of the 675 is better. I ran several benchmarks to see that the CPU scores lesser than the 675 and GPU scores better. Simply put, the Realme 3 Pro is the best in gaming at this price, thanks to Adreno 616.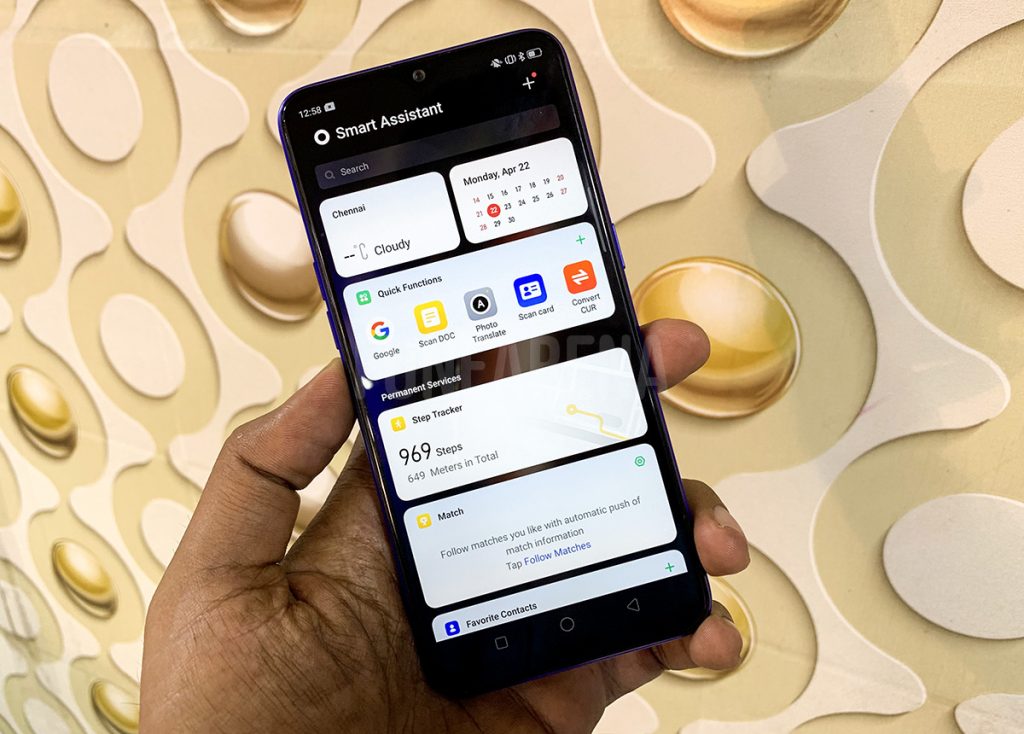 Personally, benchmark scores are not that big of an indicator when it comes to real-life performance because it is all upto the software to squeeze out every bit of power out of the chip. In this case, it is Color OS 6, the latest iteration of OPPO's custom skin on top of Android Pie. While features are aplenty, I'd equate the optimization to be as good as other custom ROMs but definitely not as good as vanilla Android.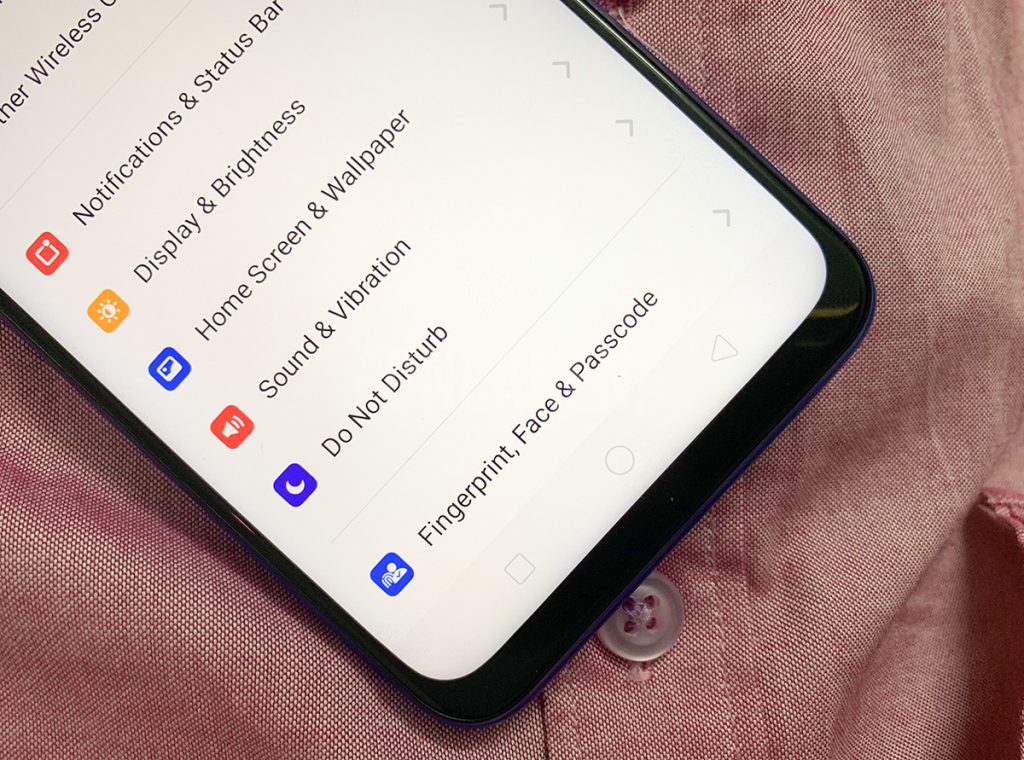 There are some Color OS features I really like. Being able to use multiple pop up windows is one, made easily accessible by a swipe. In-built screen recording is another. It's nice to see that the default launcher now comes with an app drawer, massively de-cluttering the UI. Not to mention the lack of ads, ahem. Apart from a few useless third party pre-installed apps, Color OS is light and fast, with plenty of customization and utilitarian features. I'm sure a lot of you have heard about OPPO's audio props. Heard of DIRAC HD? One of the lesser known gems hidden in OPPO devices running Color OS and since Realme is pretty much the same, all the benefits of OPPO's flagship devices is available on the Pro. If you have any more questions on Color OS 6, do let me know in the comments section below.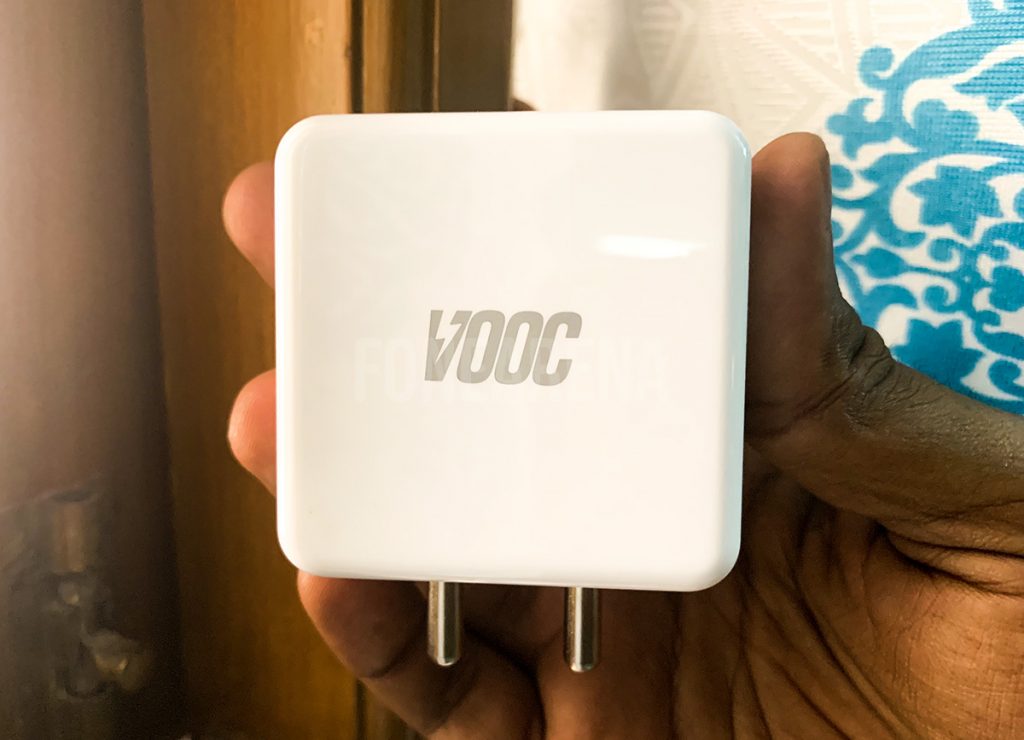 Finally, I'd like to conclude part 1 of this review with the best feature of this phone, VOOC 3.0. This technology is one of the reasons so many people love OnePlus. Dash charge and Warp charge are both derived from OPPO's VOOC, which is one of the first ever implementations of fast charging and till now, one of the best. It charges so fast yet there is no sign of overheating. I've never expected a mid ranger to have this kind of blazing fast charging speeds. The flagship level VOOC is one of the most important reasons why I'll recommend the Realme 3 Pro, which ships with a 20W charger inside the box.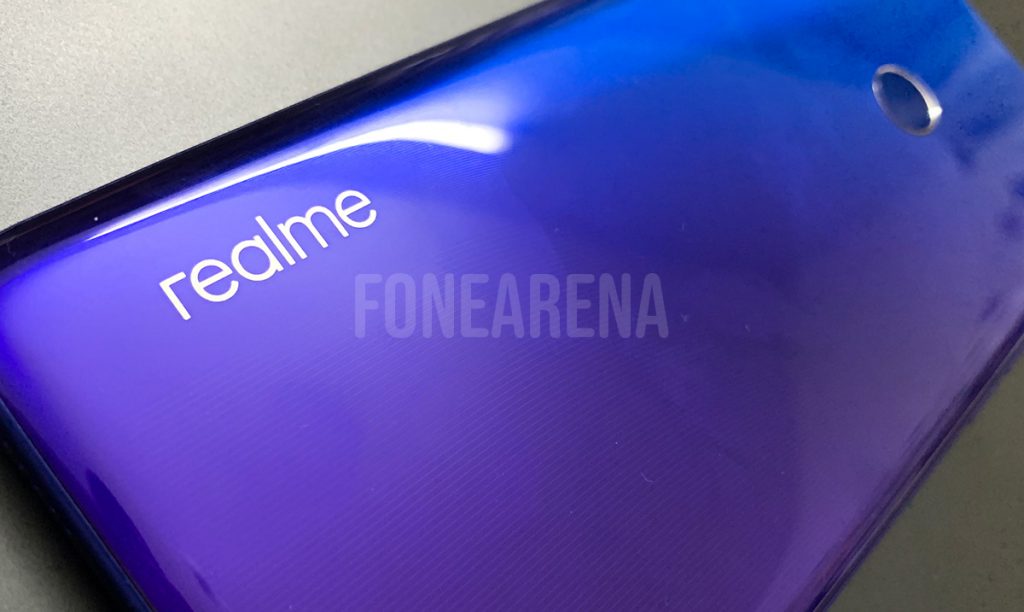 Again and again, I see the DNA. It's impossible to disassociate Realme from OPPO or the OnePlus series from Realme's Pro series. Then a realization came crashing, so THIS is how these sub-brand companies make margins on insanely low cost devices. Almost every part of the making process is licensed from the parent company, while the brand is entirely focused on sharpening its message and identifying its audience rather than spending on the supply chain. With this logic it is clear to me that brand Realme's Pro series devices are like OnePlus devices, but for the masses when it comes to the price!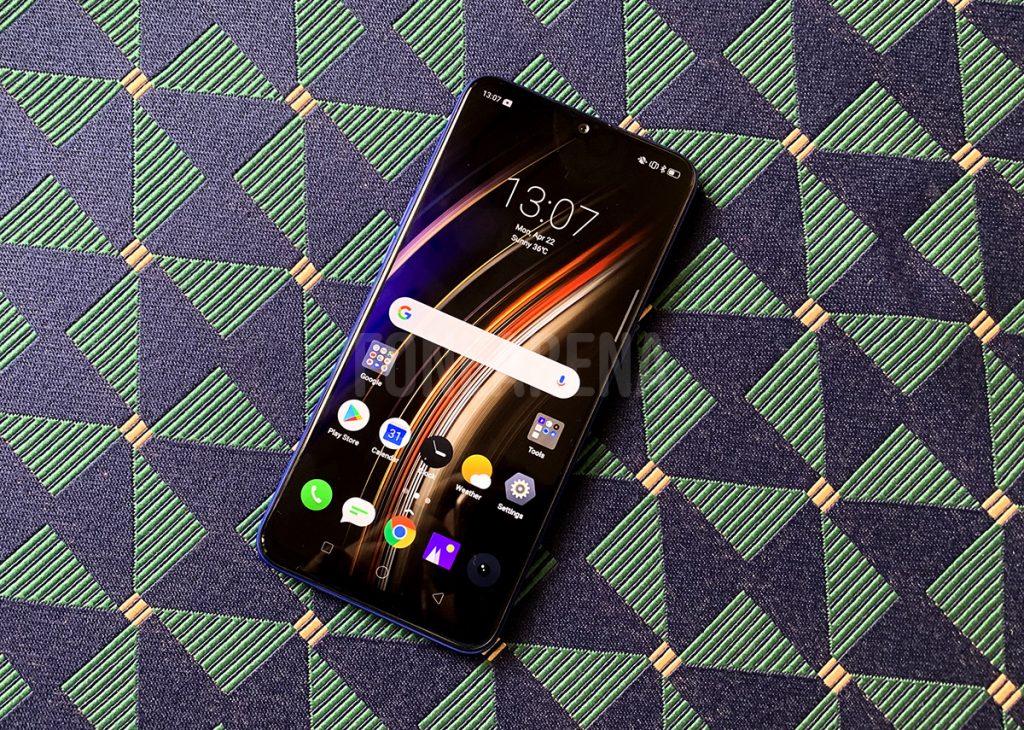 Seriously, Realme has a formidable phone in this year's Pro series. This kind of a camera is unheard of in this segment, its fast charging solution is leagues ahead of the competition, it's a mid range gaming device with solid performance and best of all, it starts at only Rs. 13,999 for the 4G RAM, 64 GB ROM variant. The Realme 3 Pro is a no-brainer, an easy to recommend smartphone in the 15k segment.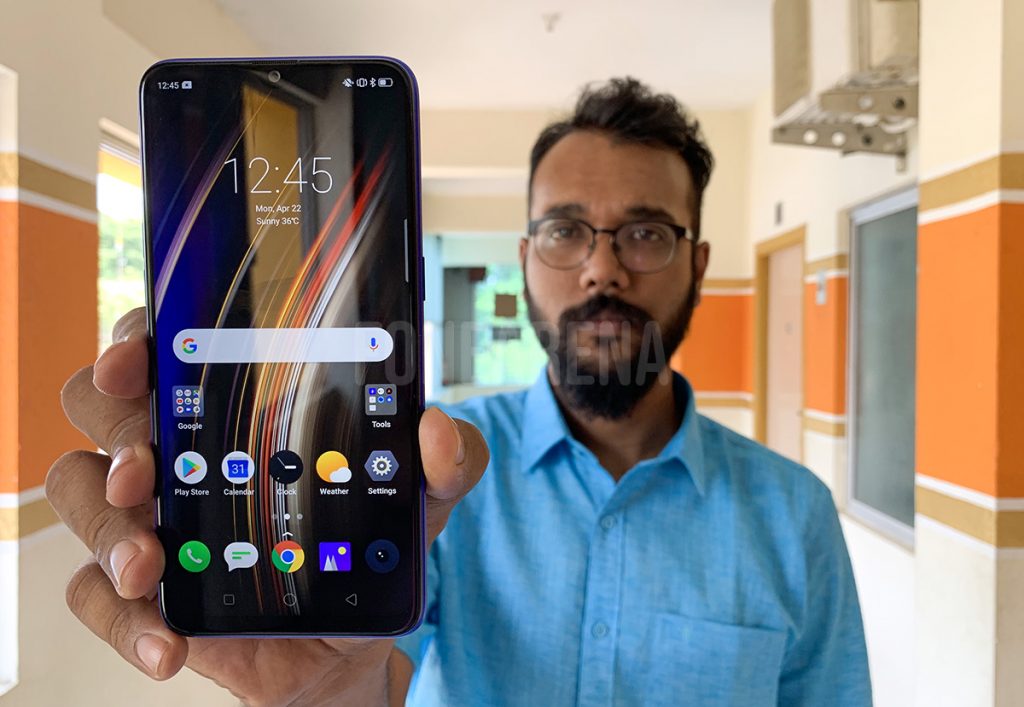 So, should you buy it?
Are you the kind of person who is still searching for more answers? Well, you've come to the right place. Further testing necessitates a comparison, especially alongside its direct competitor, the Redmi Note 7 Pro. So, in Part 2, there will be a full comparison, full-blown performance tests, battery charging tests and more. Additionally, if you have any questions about this device, do let us know in the comments section below, we'll answer them here or in the second part of the review next week with final release firmware on the device.