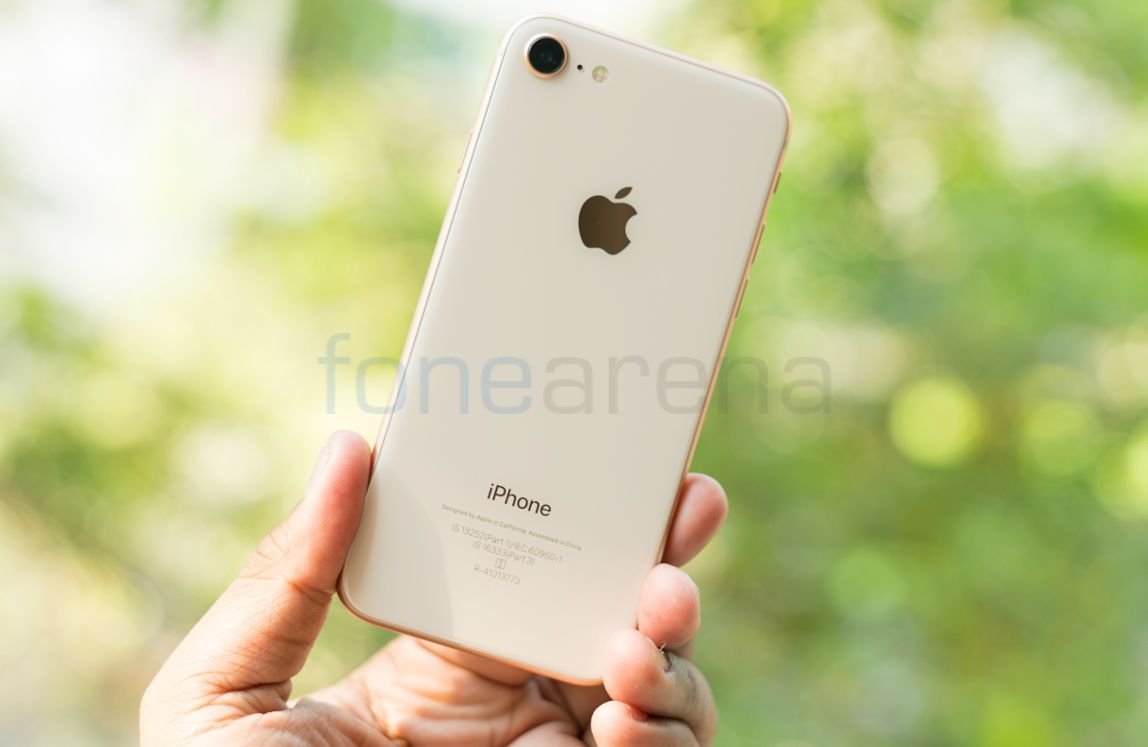 Apple launched the iPhone 8 and iPhone 8 Plus in September 2017. Recently, Apple started to assemble the iPhone 7 at Wistron facility in Bengaluru and the company is expected to start assembling iPhone X in Chennai soon. But this did not bring an impact on the prices. It seems to change soon as according to new reports, Apple is said to launch a revised iPhone 8 in order to boost the share of Mid-Tier smartphone market.
According to reports from Taiwan, Apple is said to be working on launching a revised version of iPhone 8. The revised iPhone 8 is said to retain the 4.7-inch LCD display and is expected to be powered by a new A13 SoC on a new PCB design. The revised iPhone 8 is expected to sport a single-lens rear camera and 128GB base storage.
The current iPhone 8 is priced at $599 (Rs.41,500 in India) for the 64GB storage variant and $699 (Rs.48,500 in India) for 64GB storage variant of iPhone 8 Plus.  But, Apple is expected to price the revised iPhone 8 aggressively at around $649(Rs.45,050 approx in India) as the company is attempting to boost its share of the mid-tier smartphone market.
The production units are expected to reach 20 million, with all orders going to manufacturer Pegatron. The revised iPhone 8 is said to launch in March 2020.