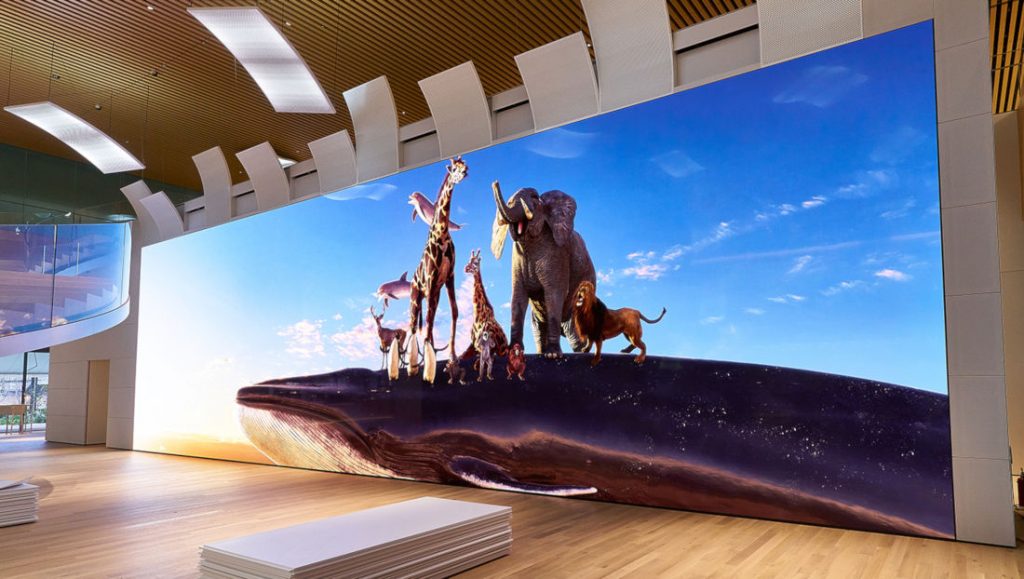 As technology is developing swiftly, we are seeing improvements and new launches in the display sizes and resolution. We saw brands coming up with 4K displays and even 8K displays too. In similar lines, Sony has taken it up further and announced a mammoth 16K display in Japan, today.
Sony's new 16K display contains 64 times as pixels as a regular 1080 FULL HD display and 16 times as pixels as a 4K display. This new display is capable of displaying images in far more detail than normal.
The new 16K display from Sony measures 63ft by 17ft (19.2m by 5.4m) and stretches between the first and second floors. It is currently being installed at Yokohama city research center and it is a new research center that has been built for the Japanese cosmetics group.
The technology used in this display is being called by Sony as 'Crystal LED' and it is said that Samsung is also experimenting with the format. The 16K display does not require a backlight, but it can go much brighter than a normal OLED display delivering the deep blacks.
As only a handful of 16K footage exists, Sony has produced its own film for Shiseido showing life-size animal wildlife. At present, the cost involved in manufacturing is high and makes it too expensive for widespread use.
Commenting on the launch, David Mercer from the consultancy Strategy Analytics, said:
We're moving slowly towards 8K TVs at the end of the decade and who knows how long it will take to get beyond that, so 16K is likely to be limited to the corporate world for the time being.