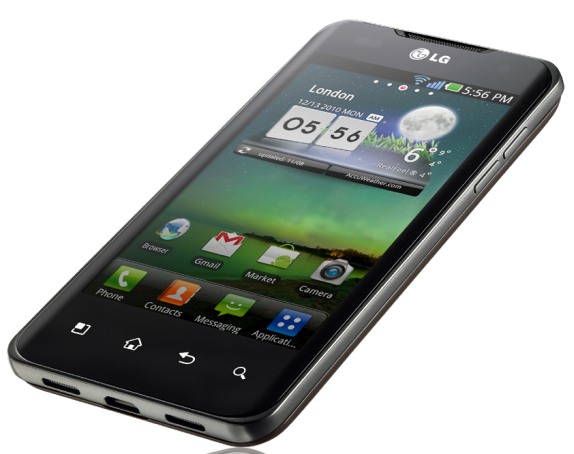 Last week, LG announced the world's first dual-core smartphone, LG Optimus 2X. The manufacturer did not mention the price of the device, but CDon, a popular online retailer in Sweden has unofficially revealed the price of the device. CDon is currently taking pre-orders of this amazing dual-core smartphone in Sweden.
If you are still unaware of the specifications of this device, then let me once again tell you that, Optimus 2X features a 4 inch WVGA screen, 1Ghz Dual-core Processor (NVIDIA Tegra 2), Android 2.2 (FroYo) OS, 8 megapixel rear camera with full HD (1080p) video recording and playback, 1.3 megapixel front camera, 3G Connectivity, Wi-Fi, Micro USB, 8GB internal memory, 32GB expandable memory, HDMI mirroring and a 1500 mAh battery.
If you live in Sweden, then you can pre-order the powerful Optimus 2X for 4999 Swedish kronor (approx. €555/$730). You can also purchase this handset with a 24 months contract for just 3099 Swedish kronor (approx. €345/$450).