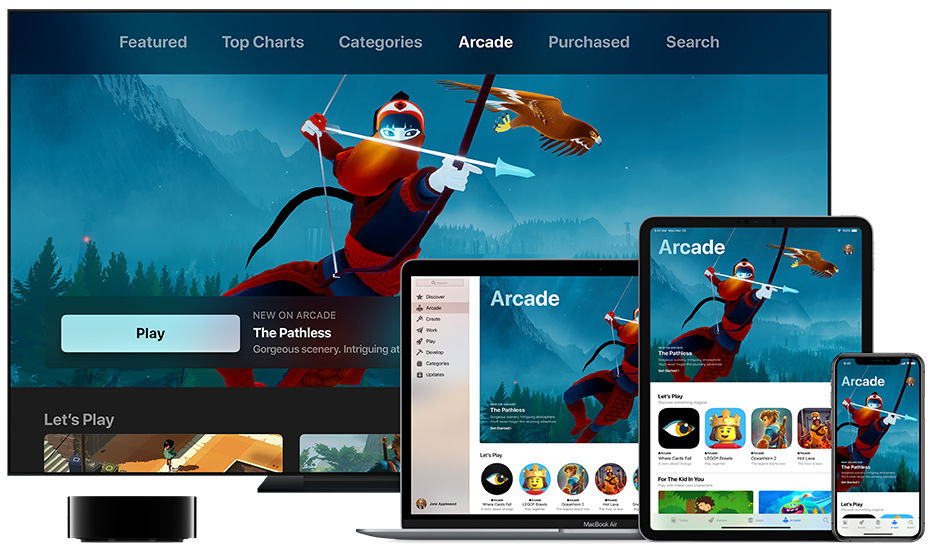 At it special event yesterday, Apple introduced Apple Arcade, a game subscription service that will offer over 100 new games in partnership with game developers. This lets up to six family members of the subscriber play games without limits, ads, or in-app purchases across iPhone, iPad, Mac, and Apple TV.
The service will feature games from Annapurna Interactive, Bossa Studios, Cartoon Network, Finji, Giant Squid, Klei Entertainment, Konami, LEGO, Mistwalker Corporation, SEGA, Snowman, ustwo games and more.
"Rather than pay up front for each game, a subscription to Apple Arcade will give players the opportunity to try any game in the service without risk, said Apple. Every game will be playable offline, and most will have support for game controllers. Since Apple Arcade offers games across iPhone, iPad, Mac and Apple TV, you can easily pick up where you left off in a game on any of the devices. Apple also said that new games will be added to the service on a regular basis.
Apple Arcade will launch in fall 2019, probably with the iOS 13 in more than 150 countries on the App Store across iOS, macOS and tvOS. Pricing has not been announced yet.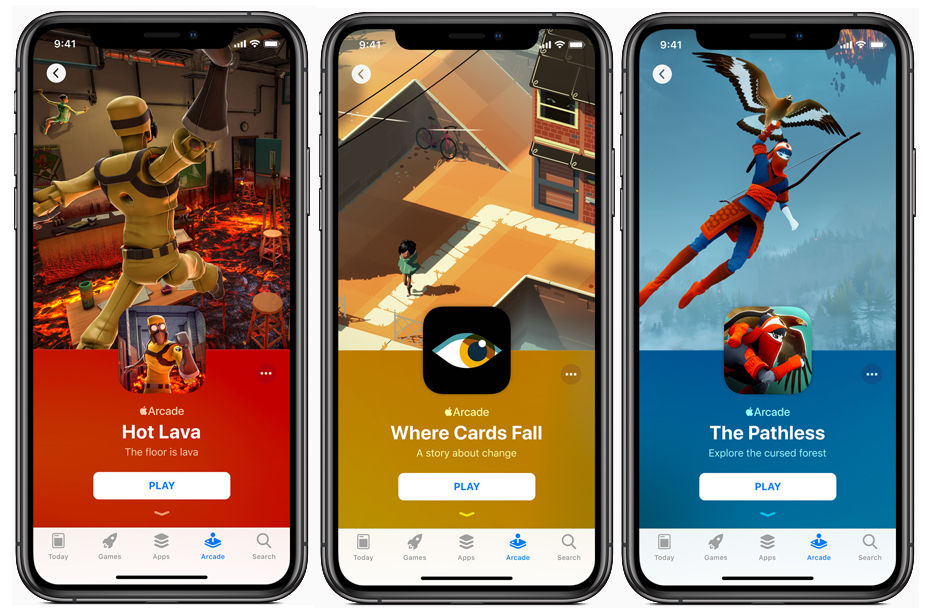 Check out the list of some of the games below.

Projection: First Light by Blowfish Studios | Shadowplay Studios
Frogger in Toy Town by Konami
Down in Bermuda by Yak & Co
No Way Home by SMG Studio
LEGO Arthouse by LEGO System A/S
ATONE: Heart of the Elder Tree by Wildboy Studios
Sonic Racing by SEGA | HARDlight
Yaga by Versus Evil | Breadcrumbs Interactive
Sayonara Wild Hearts by Annapurna Interactive | Simogo
Monomals by Picomy
Doomsday Vault by Flightless
Mr. Turtle by Illusion Labs
Overland by Finji
Lifelike by kunabi brother
Kings of the Castle by Frosty Pop
Repair by ustwo games
Sneaky Sasquatch by RAC7
HitchHiker by Versus Evil | Mad About Pandas
Enter The Construct by Directive Games Limited
Winding Worlds by KO_OP
Cardpocalypse by Versus Evil | Gambrinous
The Bradwell Conspiracy by Bossa Studios
UFO on Tape: First Contact by Revolutionary Concepts
Spidersaurs by WayForward