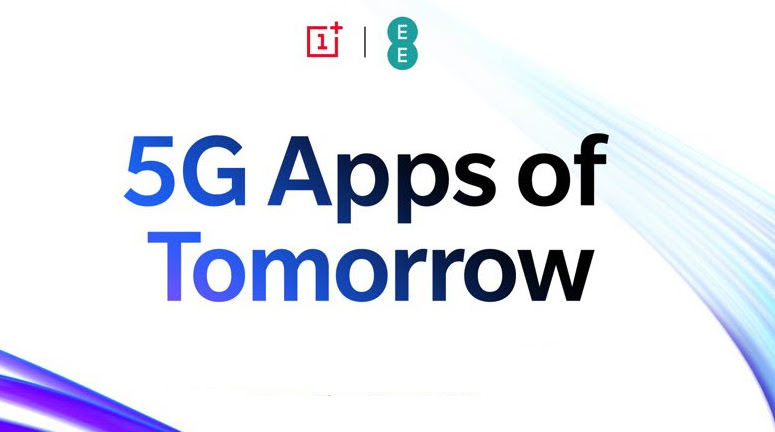 OnePlus at its MWC event announced the launch of "5G Apps of Tomorrow" programme to support and galvanize creators around the world to develop a new 5G application that would benefit users. OnePlus aims to integrate industry resources and support the design of future 5G apps with talented developers. At the event OnePlus CEO Pete Lau was joined by Qualcomm President, Cristiano R. Amon, and EE CEO, Marc Allera where the they discussed the future and possibilities of 5G. 
With access to experts at OnePlus, as well as 5G smartphone hardware, and 5G network environments with support from EE, and consultation with Qualcomm Technologies, Inc, 5G Apps of Tomorrow will draw on the unique OnePlus community to reimagine 5G capabilities.
Applications to the program are open from today at OnePlus.com/5G and close on 26th March, and the eventual winners will be evaluated by a panel including the CEOs of OnePlus and EE, and executives from Qualcomm Technologies, and a community vote. 20 finalists will be selected on April 10th and 5 winners will be announced on April 18th, who will get 50,000 Euros.
. OnePlus will establish a 5G hub on its Forum, and from the pitches received, of those shortlisted, the Top 5 creators will then receive:
A paid-for trip to OnePlus HQ in Shenzhen to discuss their idea with Pete Lau
A OnePlus 5G device
Access to 5G experts via the OnePlus forums
Access to EE's test environment
Financial support for one year
OnePlus CEO Pete Lau, said:
OnePlus' pursuit in 5G is a mission decided together with our community. We understand that the developer community is an essential driving force behind the development of 5G. This is why right now, we'd like to galvanize these talented developers and encourage them to be as creative as possible as we embrace the dawn of the 5th generation of mobile network.