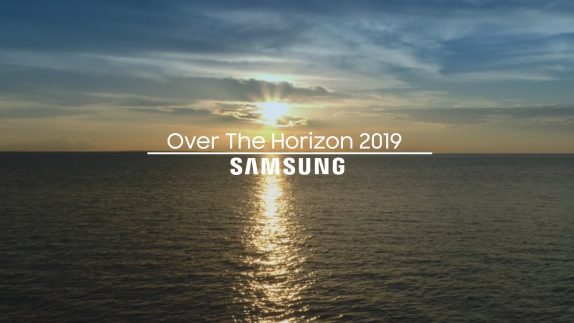 It is a known fact that Samsung has made 'Over the Horizon' as default tone on its Galaxy device back in 2011. Each generation of Samsung's Galaxy devices comes pre-loaded with a fresh Samsung's signature "Over the Horizon", six-note groove. Following the trend, for the 10th-anniversary edition, Samsung is celebrating with "Over the Horizon" update that features a deeply touching sound – and an even deeper message.
This year's take on the new "Over the Horizon" was inspired by the beauty of the oceans – evoking the seas' vast scale and indescribable majesty through a combination of soothing synthesizers, strings, and woodwinds. It is filmed off the shore of Sipadan Island in Malaysia, the video follows Ai Futaki, a renowned conservationist and Guinness World Record-holding freediver, as she explores waters that are teeming with all manner of marine life.
The Ai's dive was shot by acclaimed nature filmmakers James Brickell and Simon Enderby. The new "Over the Horizon" arrangement was composed by Academy Award-winning composer Steven Price and performed by the Philharmonia Orchestra at London's famed Abbey Road Studios.
Samsung, about the 10th anniversary 'Over the Horizon', said:
From rock to new age, to fusion jazz and more, "Over the Horizon," Samsung Galaxy devices' official brand sound, has been reimagined in a variety of genres over the last several years. Now, Samsung is celebrating the smartphone series' 10th anniversary with an "Over the Horizon" update that features a deeply touching sound – and an even deeper message