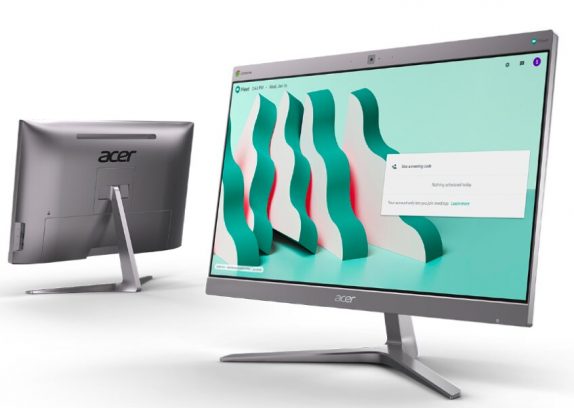 Acer has launched two new Chromebooks; the Acer Chromebase for Meetings 24V2 for effortless video conferencing with Google Hangouts Meet, and the Acer Chromebase 24I2, an all-in-one Chrome device. Both the models are powered by the 8th Gen Intel Core processors, 24-inch Full HD display and a 5MP wide-angle webcam.
The Acer Chromebase for Meetings 24V2 is a dedicated all-in-one touchscreen video conferencing system. Acer says that it supports up to 25 callers out of the box through Google Hangouts Meet, up to 50 callers with Google's G Suite Business, and up to 100 callers with G Suite Enterprise. It packs a large 24-inch Full HD adjustable touch display, 250 nits of brightness.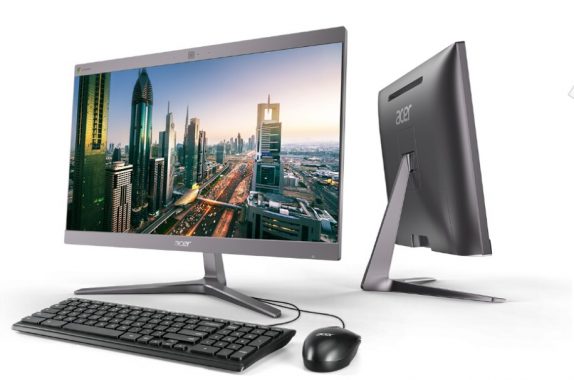 It packs a 5MP wide-angle webcam and dual microphones. It is powered by the 8th Gen Intel Core i7-8550U processor, 4GB DDR4 RAM, and a 32GB SSD. On the other hand, the Chromebase 24I2 is powered by Chrome OS and comes with PlayStore. It packs up to 8GB DDR4 RAM, and up to 128GB SSDs.
Both the models feature Full HD 1920×1080 IPS narrow bezel touch display which is anti-glare and capable of tilting between -5 and 25 degrees. Connectivity ports include a USB 3.1 Type-C connector, four USB 3.1 Gen 1 ports, HDMI, SD card reader, and RJ45 ports for lag-free video conferencing. The company didn't announce pricing and availability yet.
Jeff Lee, General Manager, Stationary Computing, IT Products Business, Acer Inc said:
Building on the success of the world's first Chromebase with Intel Core processors in 2016, we're launching the new Acer Chromebase 24I2 with a performance boost and a refreshed sleek design. Support for Google Play and Google Assistant will enable new experiences for consumers, while education and commercial customers will appreciate the other enhancements across the board.