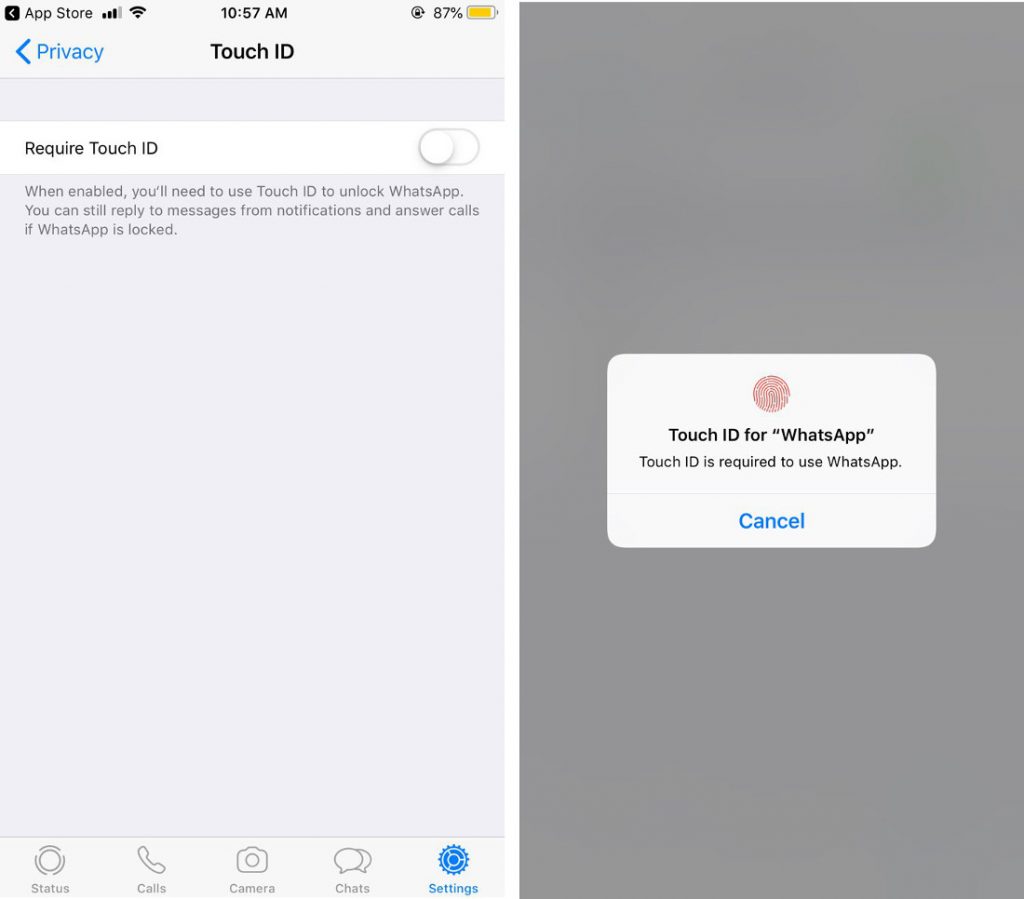 Leveraging on the Apple's Touch ID and Face ID, Facebook-owned WhatsApp for iOS has gained with the ability to lock app and add an extra layer of security. Although it doesn't work per chat basis, it locks down the app for biometric authentication. 
The feature can be toggled by updating WhatsApp to the latest version, 2.19.20, from the Apple App Store, head to "Settings" –> "Account" –> "Privacy" before switching "Screen Lock" on. However, users will still be able to view WhatsApp notifications and quick reply within iOS, the full app won't be able to be accessed unless the standard iOS authentication process is successful.
The official changelog on AppStore reads: You can now require Face ID or Touch ID to unlock WhatsApp. Tap "Settings" > "Account" > "Privacy" and enable Screen Lock. Facebook already confirmed that it is working on integrating Messenger, Instagram and WhatsApp messaging by the end of this year or by early 2020. You can update the app from App Store.