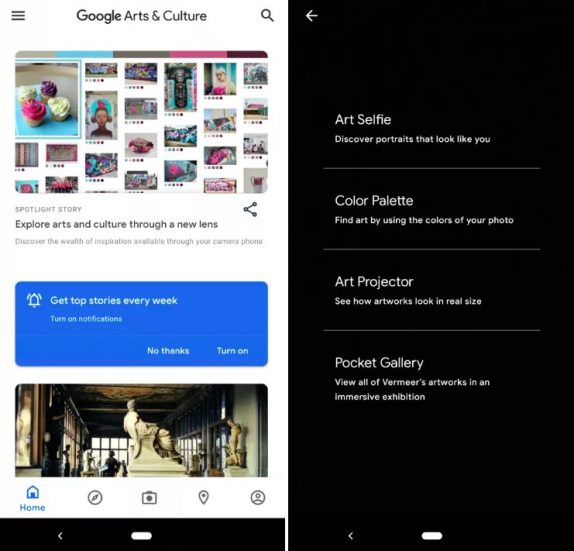 Google Explore Art and Culture app which uses augmented reality is getting a new update to its iOS and Android. It brings a new camera tab making AR features easily accessible. The Android version of the app brings a new bottom bar with Material Theme. 
The Home, Explore, Nearby, and Profile section of the app are still accessible from the navigation drawer. However, a new addition to the bottom bar is the new Camera icon. The Art Projector shows you actual-size artworks in augmented reality right in front of you.
You can also tap on your lookalike to discover more information about the work or the artist. Take a snapshot of anything around you and find colorful connections to art using Color Palette. It uses computer vision algorithms to find multiple artworks from around the world that exactly match the color in the photo you just snapped of. The new Camera tab will also include Pocket Gallery, a virtual exhibition space and experience that brings together all of Vermeer's known artworks in one place. Google Arts & Culture app update is now available on Android and iOS.