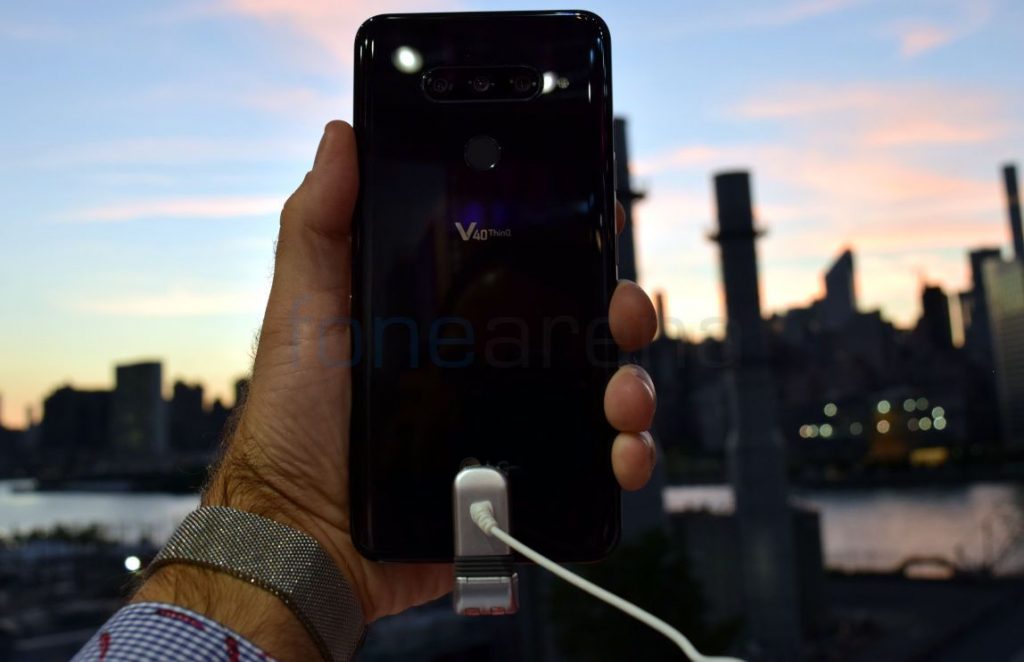 LG is reportedly working on its first 5G smartphone; the LG V50 ThinQ which is rumored to go official at the MWC in February; earlier than Samsung Electronics first 5G model; the Galaxy S10 X. The company is said to announce two models of LG G8 ThinQ and LG V50 ThinQ at the International Conference Hall (CCIB) in Barcelona on April 24th.
This is the first time LG's G and V series flagships are releasing together. The company finally decided to go 4G LTE route for the G8, and the V50 would be its first 5G phone. LG Electronics said to have disclosed major details including model name, function, and specification to three mobile communication companies.
The LG V50 is said to sport a 6-inch display, Snapdragon 855, and a 4000mAh battery. LG already confirmed water-cooled cooling unit vapor chamber for the phone to overcome any heating problem.
The V50 5G is scheduled to be launched in North America and Europe in March, beginning with three domestic telcos such as SK Telecom, KT, and LG U +. Sprint is confirmed to be another carrier in the USA. The V50 ThinQ 5G will be priced at between 13,00,000 korean won ($1,168 approx.) and 15,00,000 korean won ($1,349 approx.). The LTE model, the G8 ThinQ, is targeting the global market in all directions.
The fact that LG Electronics presents the G / V series at the same time confirms that it is an important time for the company's mobile communication division to survive. LG Electronics officials said, "We are prepared to take a lead in the global 5G smartphone market, and we have thoroughly prepared for a long time. We can not disclose details of the smartphone that MWC 2019 will release."