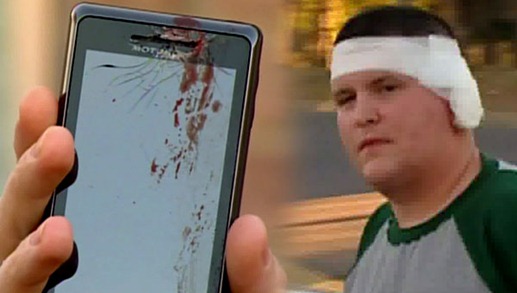 Imagine you just bought a new phone 2 days ago and suddenly when you are using it , you hear a noise and then blood starts running down your face. This is what happened to Aron Embry from USA.His brand new Motorola DROID2 exploded in his ear and he had to be hospitalized
Luckily no hearing loss occurred and he received 4 stiches due to the shattering of the glass in his ear.Surprisingly the phone is still working and can receive calls.
Normally we associate phone explosions with battery misuse but in this case the battery inside the phone is intact. The real reason for the explosion is likely to surface only after investigations are conducted.
Here is what Motorola had to say about the incident
"Motorola's priority is, and always has been the safety of our customers, and all Motorola products are designed, manufactured and tested to meet or exceed international and local standards for consumer safety. We will reach out to the consumer and investigate this thoroughly."
via AndroidCentral | Source : WFAA