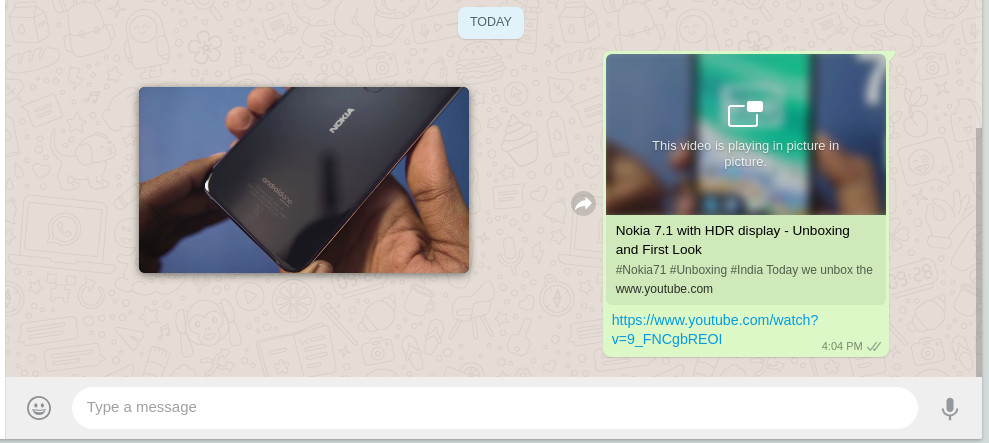 WhatsApp has rolled out a new update for WhatsApp Web, bringing the version up to 0.3.2041. The update brings new improvements and security fixes, but most importantly, the company has enabled Picture-in-Picture mode with support for Facebook, YouTube, Instagram and Streamable.
with WhatsApp web supporting the feature, the desktop should gain it in the upcoming releases. In the previous 0.3.1846 version, WhatsApp released the Picture in Picture feature to watch shared videos. To test this feature, you need to send/receive a message that contains a link of a video hosted on one of those services above mentioned and WhatsApp will show a preview of the video in the bubble. When you press it, WhatsApp presents the video in Picture in Picture mode.
It also has the ability to switch the chat without closing the PiP. If the feature doesn't work for you, it means you are using an old WhatsApp Web version. To force the update, you must clear the cache of your browser and restart the browser and now you should be able to use the latest WhatsApp Web update with the Picture in Picture feature enabled.