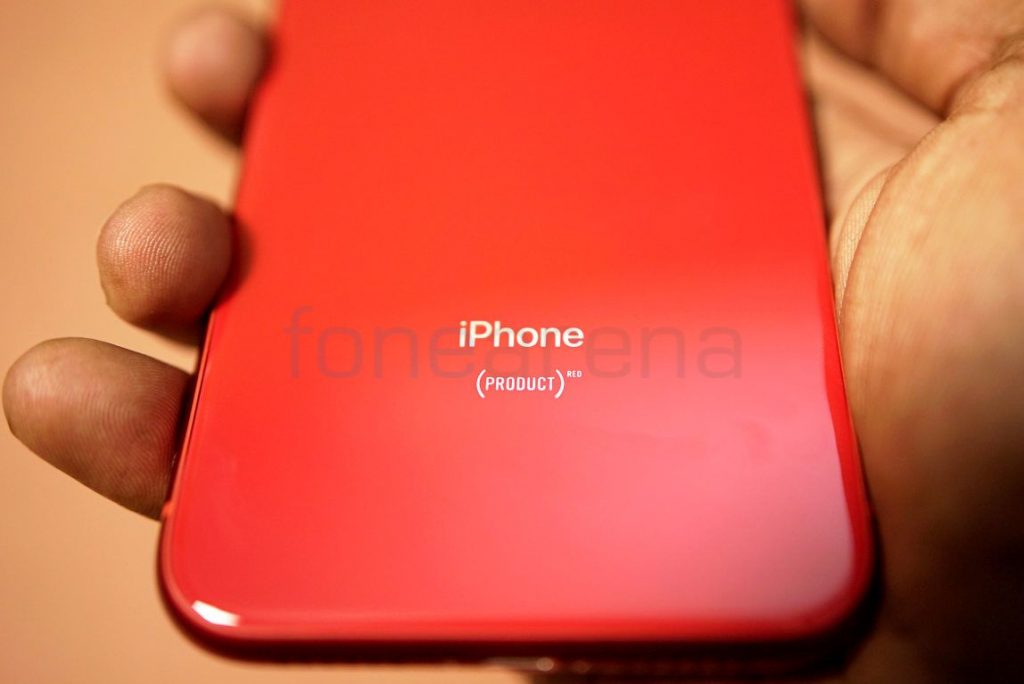 5 months have gone by since I started using the iPhone XR and time with it has convinced me that this is, by far, the best smartphone experience I've ever had and am not even exaggerating. Coming from a world of infinite choice, it was quite interesting to have a completely different view of the Apple ecosystem. Because, in 2019, systemic changes in the infrastructure surrounding a smartphone have made me realize why the long held tenets of trust and user experience matter now more than ever. What has changed in these 5 months is also the price. NOW is the right time to buy the Apple iPhone XR and here's my long term review to tell you why I think so.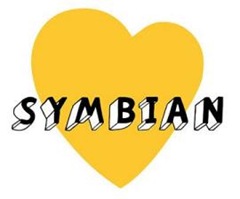 Since I'm making big claims, thought it'd be better to give you some context. I've been using smartphones since the time of Symbian (S60). My first one was the Nokia 6600 (hi5 to all the 6600 fans), then I switched to a 5320 Xpressmusic (S60 V3 FP2). Once the touchscreens started rolling in, I held out until the Nokia N8 launched and got that. What a cameraphone! But then of course we all know how Nokia slowly imploded, it was inevitable. While trying to desperately hold on to brand Nokia, I dabbled with Windows Phone for a number of months. Of course then it became clear that Android would be the spiritual successor to my Symbian experience. Also, at that time I felt iOS was simply not good enough and of course iPhones were always so costly I could never afford them.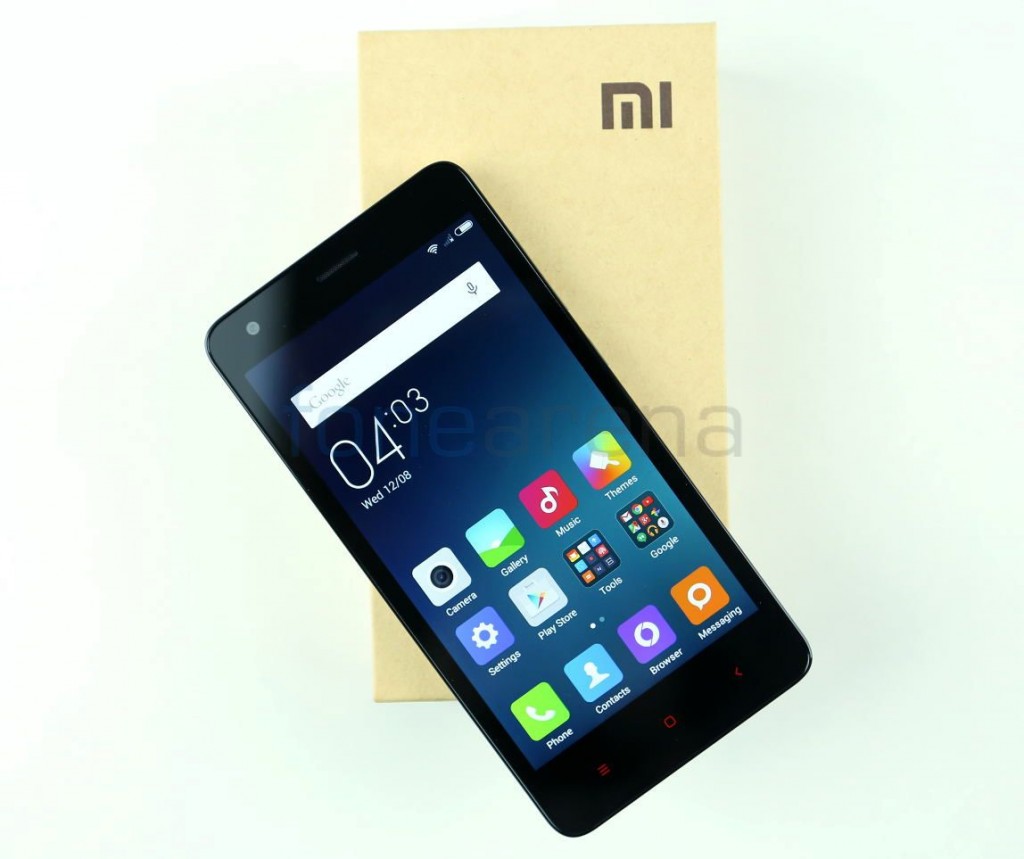 By 2012, even though I started officially reviewing tech as a job, I didn't get an opportunity to fool around with an iPhone as my main device. The iPhone 4s was something I used as a second phone for a while and came away impressed with its hardware, mainly using it as a camera, but it still didn't cut it for me (iOS 5, duh) so I kept going back to Android. At that time even Android flagships didn't impress me much, I felt they were too overvalued or had not offered good enough hardware, so I ended up sticking with a sub 10k Redmi 2 Prime as my main device and I loved it!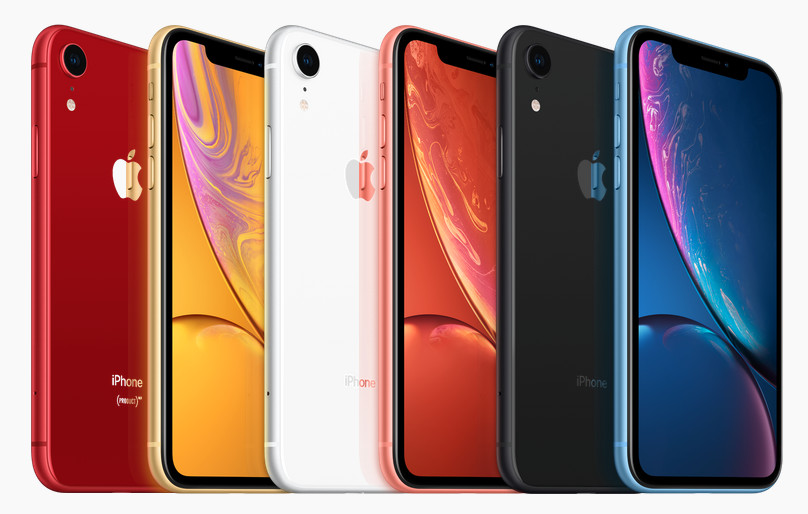 Fast forward to 2019, a lot of things have changed. After a gap of about 2-3 years, am back to reviewing tech and for the first time ever, my main phone is an iPhone. When the new iPhones were announced, I had registered my feelings about the iPhone XR on Twitter. I had a strong urge to buy this device to use as my personal phone. I don't know why but it just felt like the right time to switch to an iPhone this year. Especially since I love the idea of colored phones.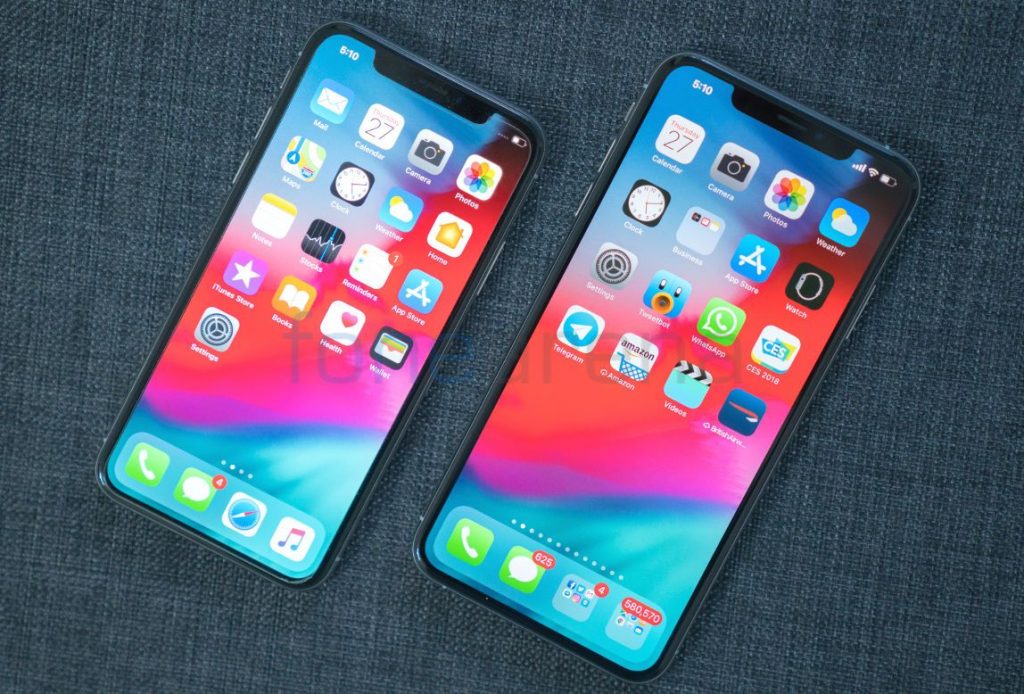 Apple launched three variants of the iPhone X family this year. The XS, the XS Max and the XR. The XS is pretty much an iPhone X with new internals, a new camera sensor and some extra tricks. The XS Max is a larger XS. The XR however is the odd one of the lot. It is supposedly the more affordable option and here's how Apple has been able to bring down the price.
Instead of a 3X resolution inky-black OLED screen with 3D Touch, the XR uses a 2X resolution "Liquid Retina" LCD panel without 3D Touch.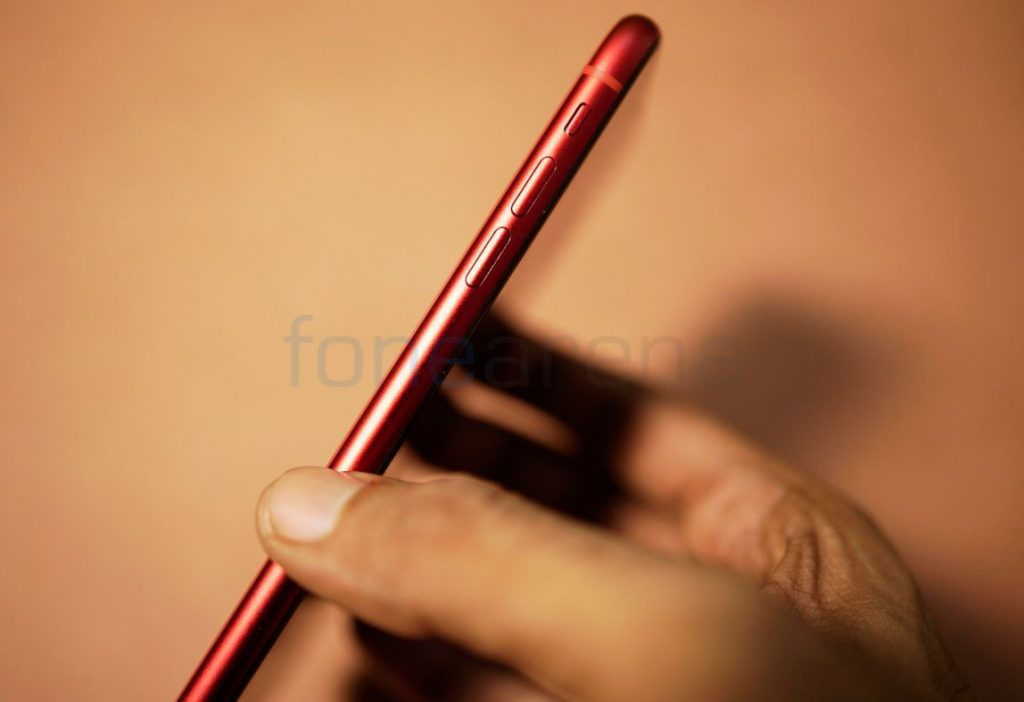 The materials used for building the XR are different from the XS. There is aluminium instead of steel and the glass is not the latest and the greatest.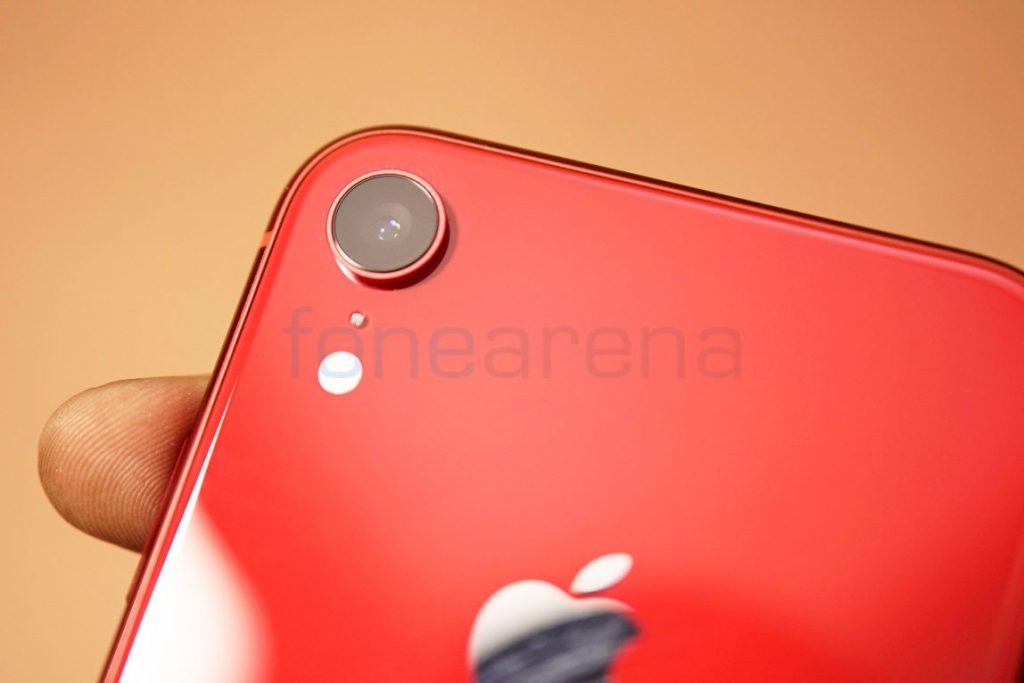 Then we have a single camera unit instead of the dual camera setup you find on the X and the XS. While the sensor here is the exact same one as the wide angle option on the XS, it is still one unit less.
What's interesting is, even with all this cost cutting, Apple positions the XR as a phone capable of holding its own instead of just being a cheaper variant. For example, it doesn't need two cameras to do portrait mode, funny enough, I find the portrait mode to work better than the XS in low light due to obvious reasons. By pushing lesser pixels, it is potentially faster than the XS in terms of raw performance. Its screen size (6.1″) sits smack between the XS (5.8″) and the XS Max (6.5″) making it really attractive for those who like big screens, but not too big. Lesser pixels to push, more spacious build for a bigger battery gets you battery life that's roughly equal to the XS Max. And to top it all off, multiple colors.
So early on, I was really convinced that the iPhone XR stood out from the other two variants but then there were some lingering questions in my mind, let's address them one by one.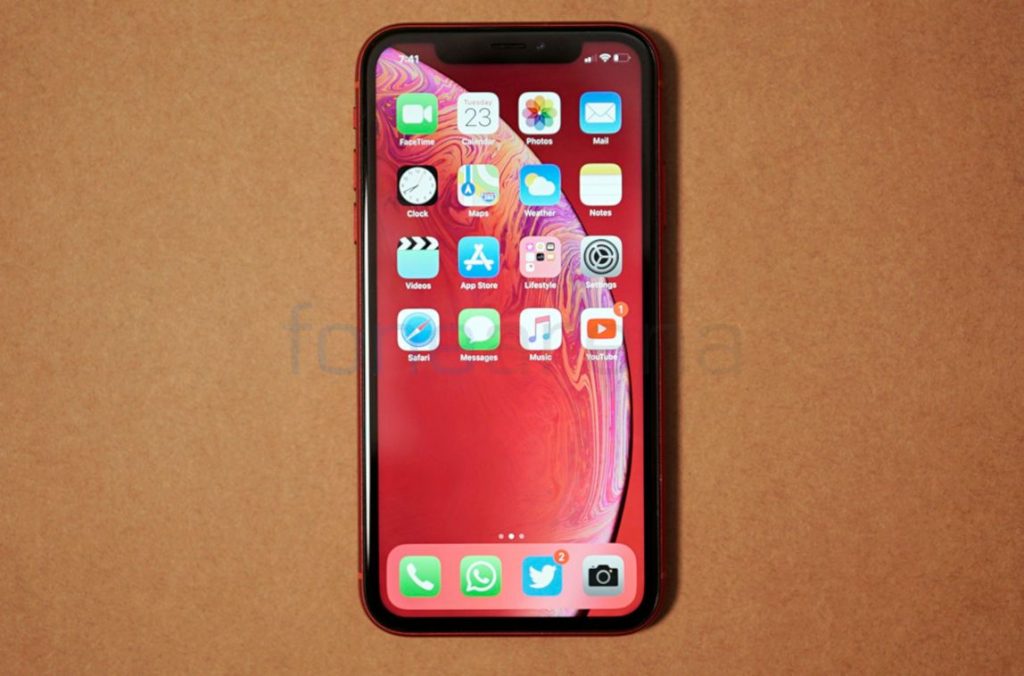 Is the lower resolution LCD a problem?
No. The ones who say it is, are purely hating on it without even trying it for once.
Remember when you could NOT see pixels on the first Retina display toting iPhone, the 4? Its "Retina" display had a pixel density of 346 ppi. Unless you looked really really hard, it looked like paper. Guess what, the iPhone XR has the same pixel density and I found no evidence to say it degrades my high quality viewing experience on a smartphone. Don't get distracted by the numbers. Sure it's not even full HD like many sub-15k Android phones these days, but is resolution the only thing that matters?
Apple says the iPhone XR's 'Liquid Retina' display is its most colour accurate LCD ever. In my experience I find this to be true. While I was surprised that I could watch videos in full HD on YouTube and other services, I was more surprised when it became apparent that when compared with other displays, the one on the XR is just miles ahead in rendering colour, especially the skin tones which are spot on. The OLEDs and most of the other panels struggle here. I compared the display with my friend's XS Max and even he said he preferred the color reproduction of the XR display. He found the blacks to not be so deep of course, I agree with that. The blacks are not that deep on this, or any LCD, and it will never be as deep as we have been seeing on AMOLED panels.
But what matters is this, do you get a high quality display that's supposed to be best in class? The answer is a big yes.
Do I miss 3D Touch?
No.
Having never used an iPhone with 3D Touch, I didn't miss it much. Some of its use cases have been recreated with a long press, that's cool. As a concept, I find 3D Touch very useful but really, how can I miss something I have never experienced before. The long press works for me, the haptic feedback is great. In fact, the haptic feedback is the best I've used in any phone, it elevates the experience in subtle ways and having never had this kind of experience on an Android phone yet, I was literally blown away, especially in games that supported it.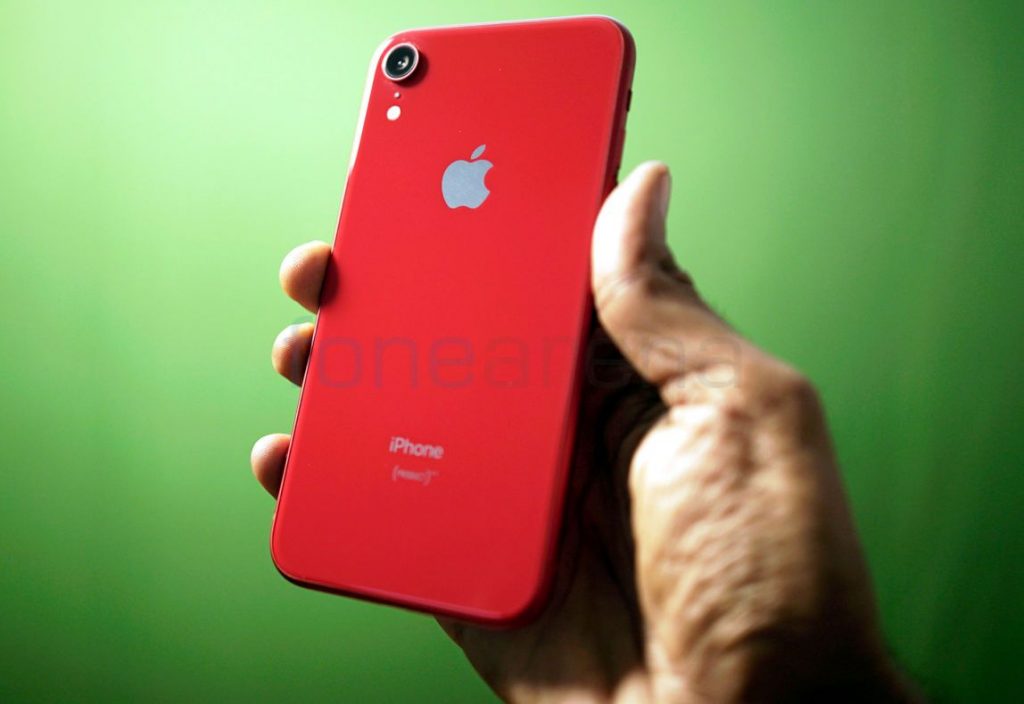 Is the iPhone XR fragile?
Who uses iPhones without a case? LOL. I use the Spigen hybrid hard case so that I don't lose my mind over breaking such a beautiful phone.
Yes, this one's a beauty. Honestly, I stopped being a fan of iPhone designs ever since the 6 was announced. To me, it looked lame. My head turned towards the iPhone X, but with multiple color options, the XR attracted me further. I love the design. Sure, it's hidden under a case most of the time, but every time I take it out of the case, it takes my breath away.
The smooth texture of the sides, which have a subtle lighter shade of red. The quality of the buttons, the feel of the curved glass, when you hold the device, you can feel its worth. While it is on the heavier side compared to other devices, I have always felt weight adds to heft and heft adds to assurance of quality. That's how I see it and I trust heavy phones.
Aren't the bezels too big?
This is the most talked about pain point in design. I can see why.
Standalone, I didn't notice the bezels that much. I almost forgot they exist in a couple of hours, am not kidding. But put next to any bezel-less phone you'll notice it, just like I did. The bezels were very noticeable when I put it next to an iPhone Xs max. And quite a lot of Android phones look much thinner except for the chin part. The reason why Apple wasn't able to get the bezels as thin as the Xs is because of the LCD screen which requires backlighting unlike AMOLED panels and additionally some complex cutting for those curved corners (which is what gives this display a "liquid retina" moniker). To achieve this, that too by staying true to symmetry, is a feat only Apple has been able to achieve so far, kudos to them for that. Every single detail in design is taken care of and this is what makes Apple great. After a long long time, I could see the careful rejection policies of late Steve Jobs still alive on the XR. I wouldn't say the same for plenty other Apple products, honestly, especially the Macbook Pro I'm typing on.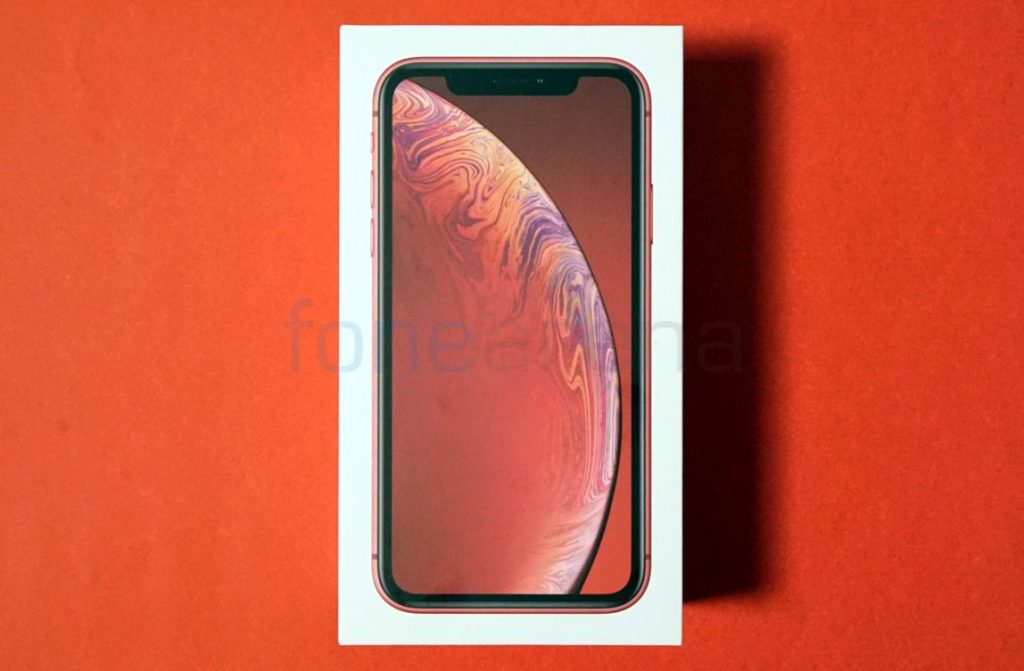 What about that ugly notch tho?
Yeah yeah yeah, the notch has been receiving hate for quite a while now. That's why you now see Android manufacturers doing crazy things like putting a screen on the back to remove the notch which I think is a lot crazier than a punch hole display (which I prefer and consider to be a valid solution). But Apple embraces the notch like no other. Could it be smaller? Yes. But is it obtrusive to the experience? In my opinion, no.
Generally, I don't mind notches. For me, symmetry of the bezel is more important. Like I forgot about the bezels, I forgot about the notch over time. Sure it's a big black bar protruding into the display like a stupid distraction. Clearly, it is a detriment to full screen experience but ONLY when I use the phone in landscape. Games and videos, that is when it feels like the experience goes one notch down. I've not been able to access some of the PUBG buttons that are hidden by the notch and wide screen videos I prefer having black bars on the sides that hide the notch. When the notch is visible in a full screen video, it is highly distracting no doubt about that but as I said, most of the time when I am using just the apps or using the phone in vertical mode (like 90% of the time) and this includes watching vertical video, I just don't mind the notch.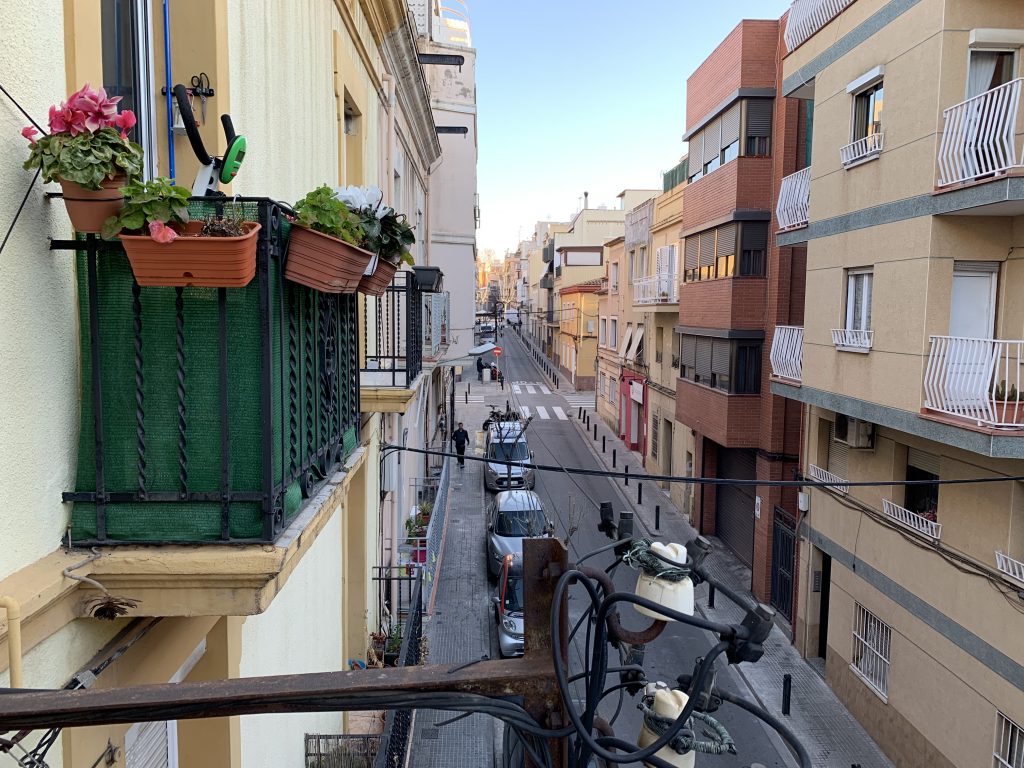 Is the XR camera better than the iPhone X?
Yes. Absolutely because for starters, there is a bigger sensor and smart HDR. Personally, I don't mind the lack of a telephoto lens option because I know that the 2X lens has a smaller aperture and a different sensor, both contributing to a lesser quality overall, especially in low light. So, I am really happy about the XR having a single lens, a big sensor which means a lot of light for low light portraits. Yes, the XR is the first iPhone to do portraits without the need of a second lens.
While I like the idea of having multiple focal lengths on my phone, I feel like the jury is still out on which way is the best way. I'm still undecided on this thing as Nokia is now has a whopping 5 camera units on a phone. Whether this is the way forward or whether Pixel style single cameras are the way forward is something we will decide in the coming years.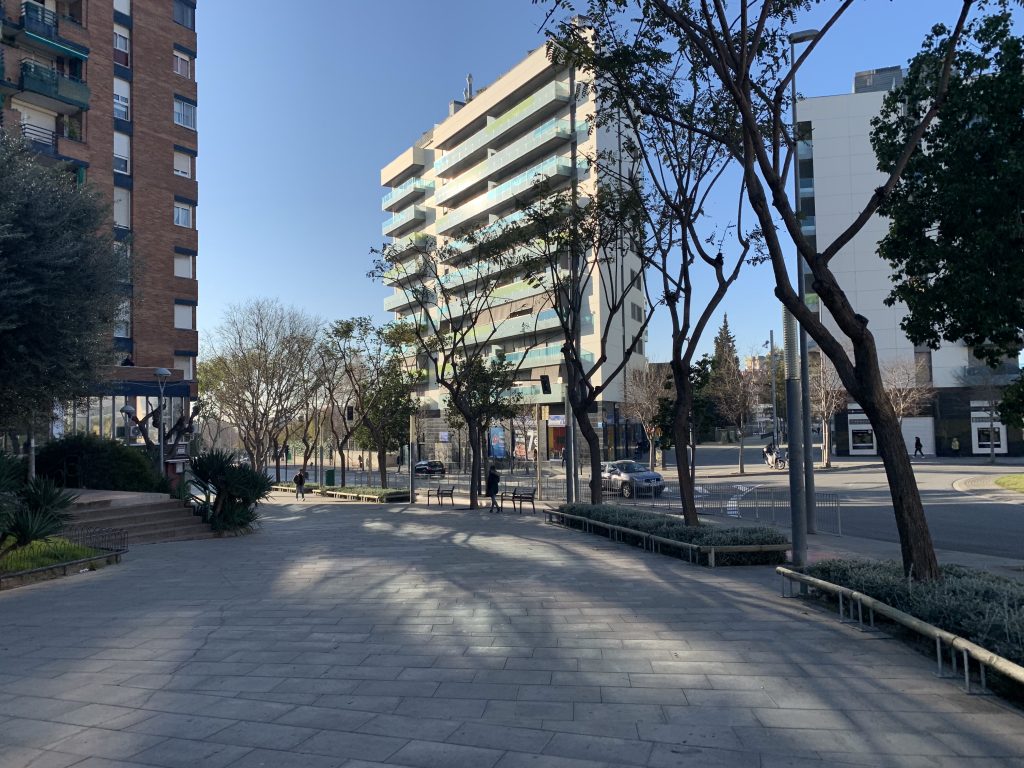 Does Apple still make the best smartphone camera?
In 2019, it's all about those algorithms. The Pixel is great because Google made algorithms that people didn't think of. Merging multiple pictures to enhance dynamic range of tiny sensors is possibly the best way we can go about with smartphone cameras. It's the way to go, so Apple has taken a leaf out of Google's playbook and shipped Smart HDR on all the latest iPhones.
The principles are the same for both HDR+ and Smart HDR, one click of the button merges multiple photos taken in a split second with different exposures. Algorithms immediately analyze the "volume" of data to make changes to the photo in a way that the depth of dynamic range is as good as a big sensor DSLR that takes RAW photos. But this is where the similarities end. Google and Apple both have very different takes on how their photos should look.
Smart HDR goes out of its way to pull up the shadows so you end up with a lower contrast photo where the highlights are dim and shadows are faded and brighter than how it is supposed to be. This character of smart HDR is not a people-pleaser because side-by-side the Pixel creates the more pleasing images in any scenario as its character is high-detail and high-contrast. The iPhone photos feel softer and you get the illusion that it's lacking in detail while that is not really the case.
As a videographer, I'm well versed with the art of processing raw footage, which in the case of video, is what we call "log footage". Log footage is super low contrast and almost 80% desaturated. We have to undergo the process of correcting color and contrast to bring the footage back to life. The cameras record in log to give us the maximum flexibility and volume with dynamic range. I see Smart HDR to be similar. It almost pushes you to edit your picture before posting it on the internet and is great for archival purposes because you get the maximum dynamic range.
Best thing about Smart HDR on the iPhone is that, unlike the Google Pixel, it works on video as well. Upto 4K 24 fps, the iPhone XR can shoot videos with the most dynamic range you can get on any smartphone. In video you can see live, the way smart HDR kicks into action. Of all the smartphones I've used, the iPhone XR is best for creating video content. It's been 3 months and this camera has become my go-to option for both photos and video, so does Apple still make the best overall smartphone camera? Yes, I do think the Google Pixel is the best stills cameraphone you can get. Insanely detailed pictures, great contrast and dynamic range and for low light, night sight is just phenomenal but the Pixel just sucks so much in video it's not even funny anymore. So, overall experience I'd still say the iPhone XR is the best single-lens smartphone camera you can get to create great pictures AND amazing video content.
What about the front camera and that software bokeh?
Both need improvement. I've used better front facing cameras in some Android smartphones. Apple doesn't see it as a selfie camera, rather a facetime camera, that attitude needs to change. Bokeh wise, while I love the character of the blur, which looks closest to real blur and it's great that you can edit the depth after taking the photos, I wish that Apple would let me shoot anything in portrait mode not just faces. That's the only limitation I'd like to see removed, otherwise this is easily the most realistic bokeh blur I've seen from a smartphone, it is only going to get better with updates.
How fast is the A12 Bionic?
We all know how important the internals are, for solidifying the actual user experience of a device. I haven't used the previous iPhones so I don't really know how big of an upgrade it is but what I do know is that the XR is THE fastest and most stable device I have used, ever. No hyperbole, no exaggeration. Sure, we'll talk about how iOS 12 makes this possible in a bit, but hot damn the raw power shows. I don't want to go into the specifics here, but all I can say is the dream of having the power of a desktop computer in your pocket feels real when you use the iPhone XR. Games, encoding video, transcoding edited video, multitasking, fast installation of applications, zero lag in rendering complex animations of the UI, understanding facial data, every single one of these operations which require huge amounts of computing power was pulled off with ease that you normally find only in high end PCs.
Face unlock, really?
I agree, this is one was a big controversy with the iPhone X. Apple removed Touch ID in favor of Face ID, a new biometric system which uses a combination of things – RGB camera, IR camera and 3D dot projection – just to unlock the phone. Apple says the new Face ID is faster. Is it? I don't know but does it work like it's supposed to? Yes. Is it fast? Oh yeah, for sure. I have been used to fingerprint sensors as the fastest and most secure way to unlock the smartphone, it directly takes you to the homescreen too. But I really like what Apple has done with Face ID. Since it works with a very low failure rate, I'm on board with using it. In fact, at one point I found it to have less friction than Touch ID.
Let me explain. The way iOS is designed, it makes the lockscreen an important place to spend time on. This is where you get at-a-glance information, some quick shortcuts and your notifications. So, when you press the lock switch or just "lift to wake" the screen, Face ID springs into action and in no time it recognizes your face and then it unrolls are your notifications. You have to swipe up anyway, so if you feel like ignoring the notifications or there are none, swiping up immediately after turning the display on takes you to the homescreen without delay. That's how fast Face ID is. You can say Apple cleverly hides the tiny delay through beautiful animations, but to me it's seamless in terms of actual experience. Sure there are times when you have to 'look' at the phone to unlock it, but never have I ever felt unpleasant about doing it. This is kind of the theme across the entirety of my experience with the XR, it is the most pleasant smartphone experience I have had. As they say in the world of business, the customer is always king. That's how I feel when I'm using the iPhone XR, and that's largely thanks to iOS 12.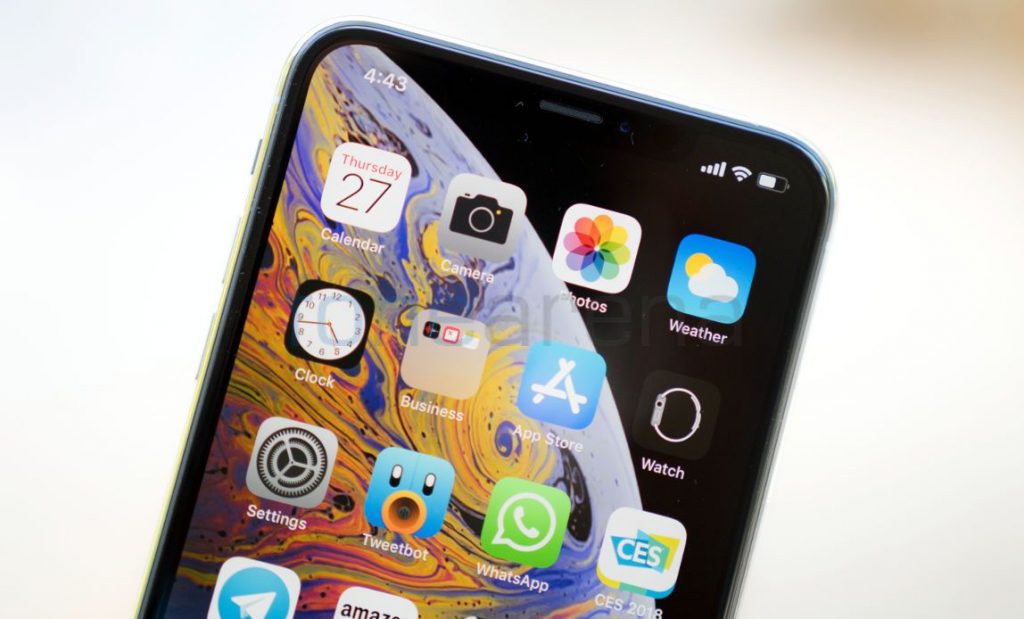 Android vs iOS, which is better?
This is the hardest question, especially for a person like me who is coming from the world of infinite choice offered by operating systems like Symbian and Android. I want to emphasize one important fact again, things have changed. Gone are the days when iOS was too basic, it is now feature rich. As good as Android I'd say, well at least for me. Gone are the days when we'd have to use iTunes for everything, iOS has decent notification management now, a way to download and store stuff in its file system, a way to transfer files between devices, I'm only getting started. Before I tell you why I prefer iOS over Android, I'd like to tell you a couple of things that fell short for me on iOS.
First, background processes for third party apps are still a big no-no. This is great for security and battery life but still detriment to a seamless user experience. Second, the ability to customize the interface is next to nothing because all you can do is change the wallpaper and that is it. For me, this is a problem because I get bored really easily with the look of my smartphone and I keep tinkering around. This has been the case ever since the days of Symbian. Curiously though, over these 5 months I also didn't mind changing the look because I used the phone a lot less. This is what changed everything about iOS for me vs Android.
I had the least number of crashes, the least number of reboots and the fastest way of interaction using the most fluid gestures. Everything just works, like advertised. This was a sea change from every Android phone I have ever used and it includes the likes of OnePlus, which is easily the fastest Android phone in the market right now. I don't know whether it's iOS 12 or the iPhone itself, but I don't remember an iPhone to be this smooth or this fast to do things. This made sure that things get out of the way, not come in the way of me doing things. Least amount of friction, by design. I think gestures play a big role in this and the least amount of crashes make sure you can trust everything you do on the iPhone, to get done.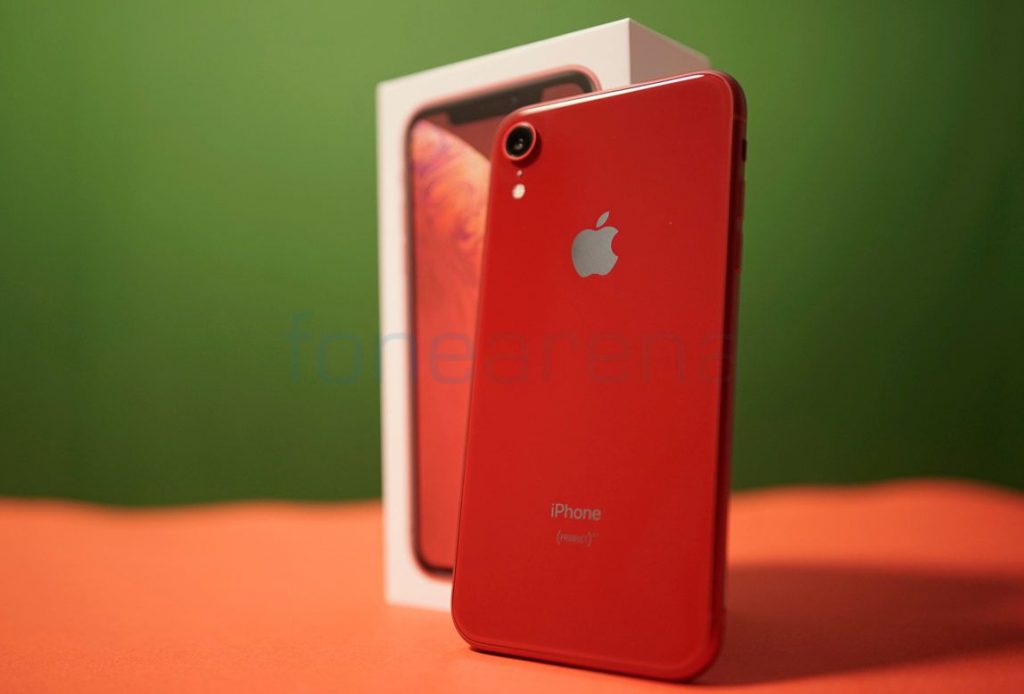 Finally, there's another key factor that increases trust for me on the iPhone XR and that is its battery life. Consistently I got around 7 hours of screen time which meant it lasted for at least 1.5 days, sometimes even 2 days. For travel it was the best because even at really low battery percentages I got to squeeze out long calls. The battery charges really slow with the default charger yes, that would be the only negative I'd find vs Android devices but I have never seen battery drop fast on iOS. Again and again the battery proved to be a savior at crucial times, since I extensively used the iPhone XR to film and edit all of my videos. That makes for a different story though, which you can find on our YouTube channel soon.
So, the common running theme throughout my experience with the Apple iPhone XR was lots of trust in getting things I wanted to get done, with amazing efficiency. This is the reason why despite the few shortcomings I find in hardware and software, I recommend you buy the iPhone XR. If you're one who doesn't like things getting in the way of a seamless user experience, if you're one who likes to keep your phones for multiple years, the iPhone is THE phone for you and among the variants, I recommend the iPhone XR for the aforementioned reasons.The price cut helps.