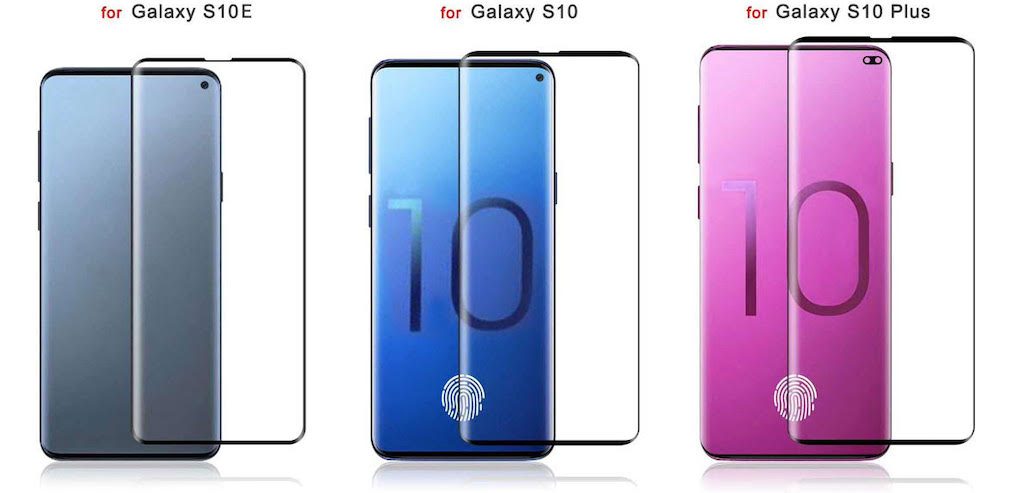 At this moment, it is more or less confirmed that Samsung will launch three models of the Galaxy S10 including a new, entry-level model with lower specs with a lower price tag. This model is referred to as the Galaxy S10 Lite. According to the new report, it might be called the Galaxy S10 E. 
This new piece of information comes from a supplier who claims to have used the Galaxy S10 E device for testing their screen protectors. The supplier further claims that the cheapest Galaxy S10 model will not feature an in-display fingerprint sensor. Online retailer Mobile Fun has received this information from one of its "long-standing" suppliers in China. It's now claimed that the three models will be called the Galaxy S10 E, Galaxy S10, and the Galaxy S10+. Three screen sizes will be 5.8-inch, 6.1-inch, and 6.4-inch respectively.
Since the base model with a cheaper model is to make the flagship more affordable, some cost-cutting is inevitable. This particular model is also believed to feature a flat Infinity-O display, not the curved one as the other two. It is understandable that this new model will not have an in-display fingerprint sensor. The Infinity-O display means that there's no room for an iris sensor as well. However, this also brings up the question of whether the Galaxy S10 E model would feature a fingerprint sensor at all. At this moment, some questions still remain unanswered. Even though the claims by supplier seem legit, nothing is officially confirmed.