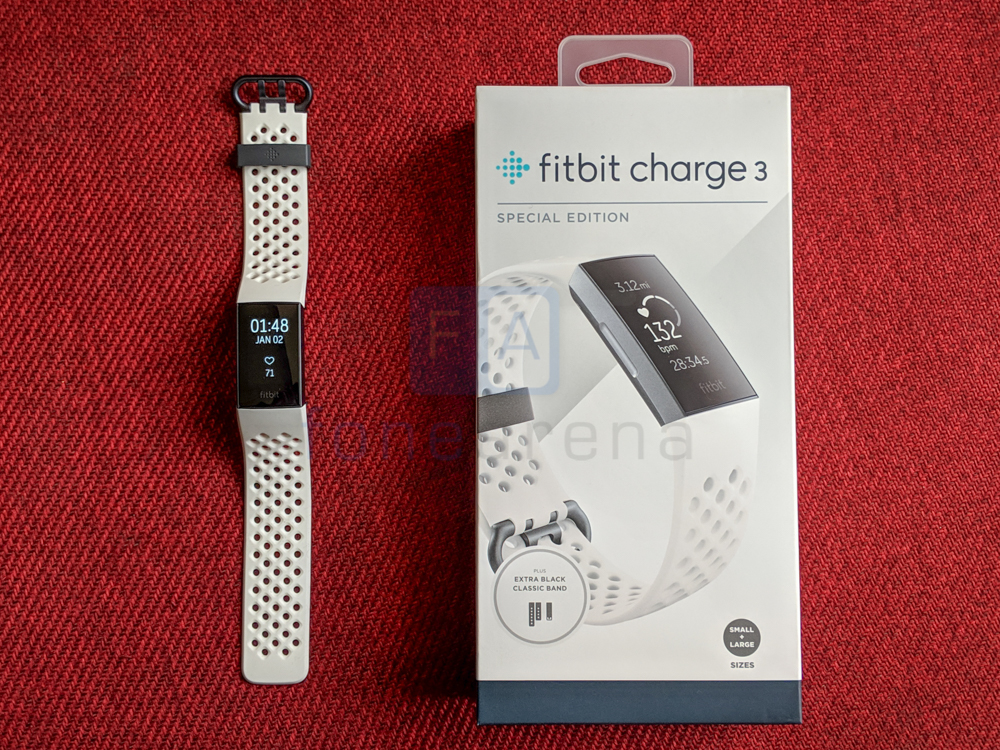 As Fitbit continues its transition towards a health services platform, the Charge 3 is the latest device to join the company's fairly diverse lineup. A relatively conventional tracker, the Charge 3 distils the company's learnings over the years into a product that aims to be a health aid first with just a bit of smartness included to appeal to a modern demographic. We tried out the Fitbit Charge 3 over the course of a week to see how well it fares against Fitbit's own higher-end wearables.  Here's what we observed.
Design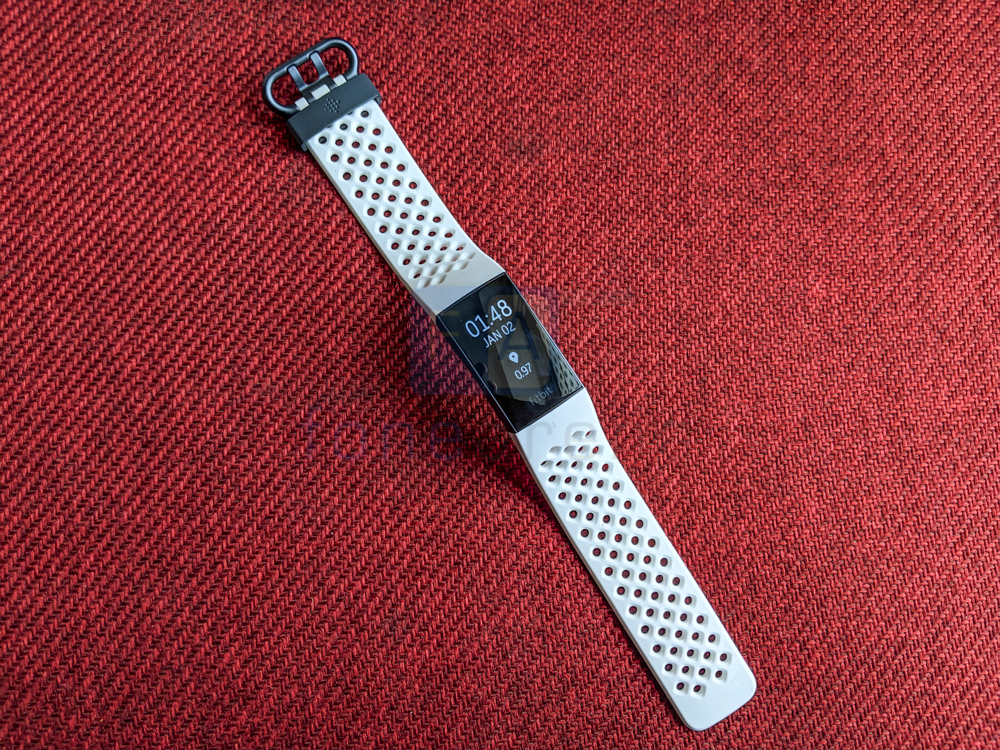 It would be fair to say that the design of the Charge 3 is an evolution of the tried and tested formula. A more organic design, the tracker has smoother edges and lots of curved lines that make it discrete to look. The dark grey or 'graphite' color scheme is subtle and works well with practically any outfit. What I really liked though is how the curved contours of the watch sit on the wrist. Compared to my larger and slightly heavier Ionic, the Charge 3 is definitely a more comfortable device to wear.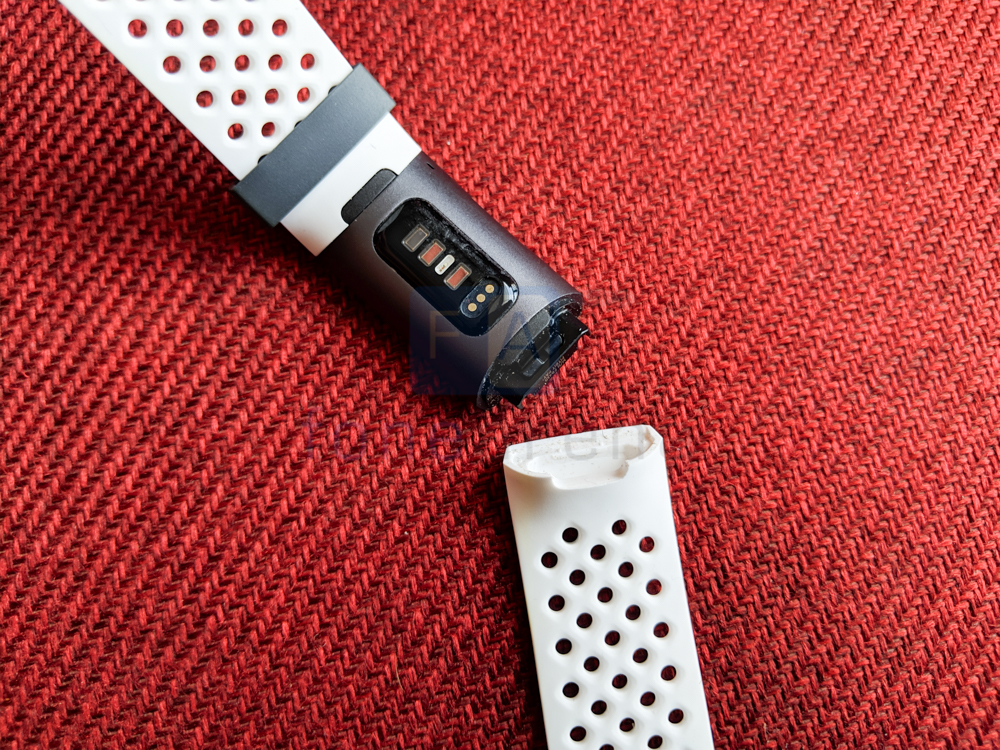 We've got the Special Edition here with us which ships with a sports-oriented white silicon band that has a number of pores on it allowing sweat to dry off quicker. You do a get a regular black strap as well in the box so that you can easily switch out when pairing the band with a more formal outfit.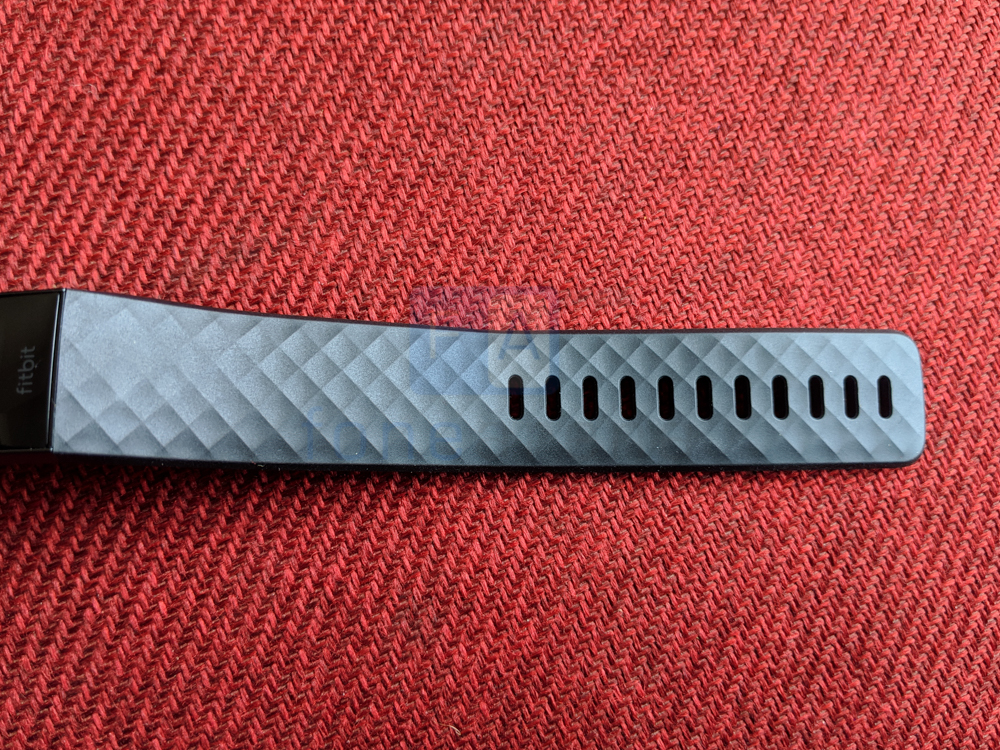 New to the Charge 3 is a very simple mechanism to switch out bands. It takes just a button press to remove the band. There's a wide variety of straps on offer to suit nearly all preferences. While it is hard to question the quality of the straps and the woven fabric band is utterly gorgeous, the pricing on these is borderline ridiculous.  With pricing starting at Rs. 2,990 and going all the way up to Rs. 4,490, it is pretty hard to justify spending on them.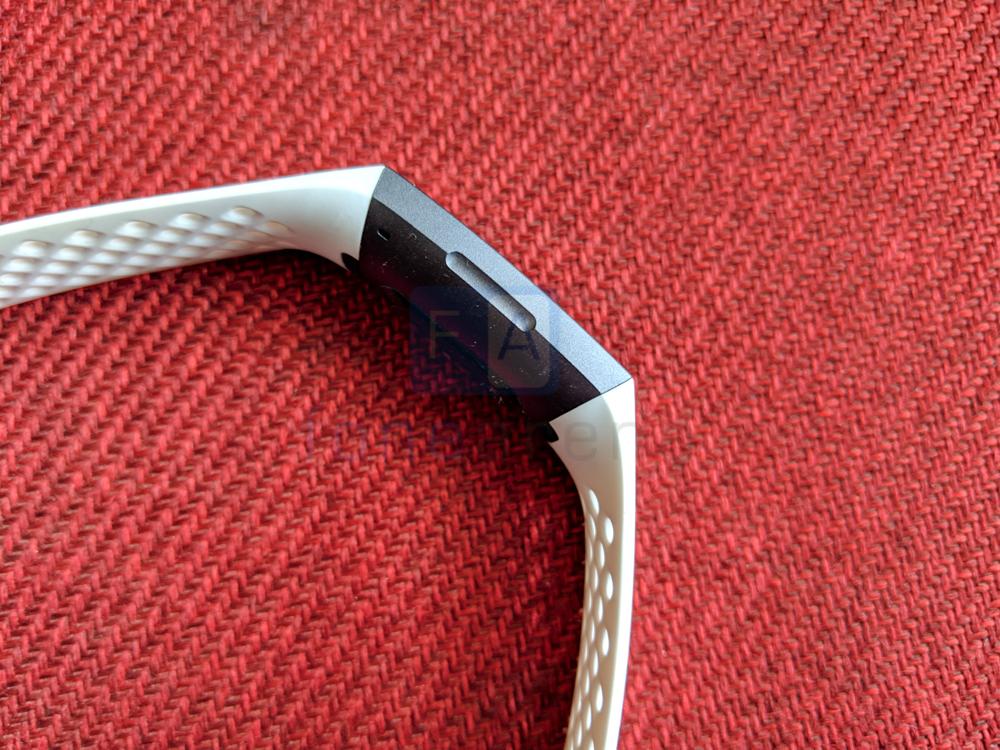 Also new is the capacitive button on the side paired with a full touchscreen. The capacitive button has allowed Fitbit to make the band waterproof down to 5 ATM. The Fitbit Charge 3 can now be safely taken for a swim. At the bottom is a heart rate sensor paired with an SpO2 sensor. The charging connector is an all-new magnetic pogo pin so if your older Fitbit charger is not going to work here.
Interface
The updated touchscreen on the wearable has also allowed Fitbit to overhaul the on-device interface. Basic yet functional, everything you might need is just a swipe away. Unlike the Versa and Ionic, the Fitbit Charge 3 is predominantly a fitness tracker but you get basic additions like a timer, alarms and a weather app. The alarm needs to be set using the app on the phone which is a bit disappointing.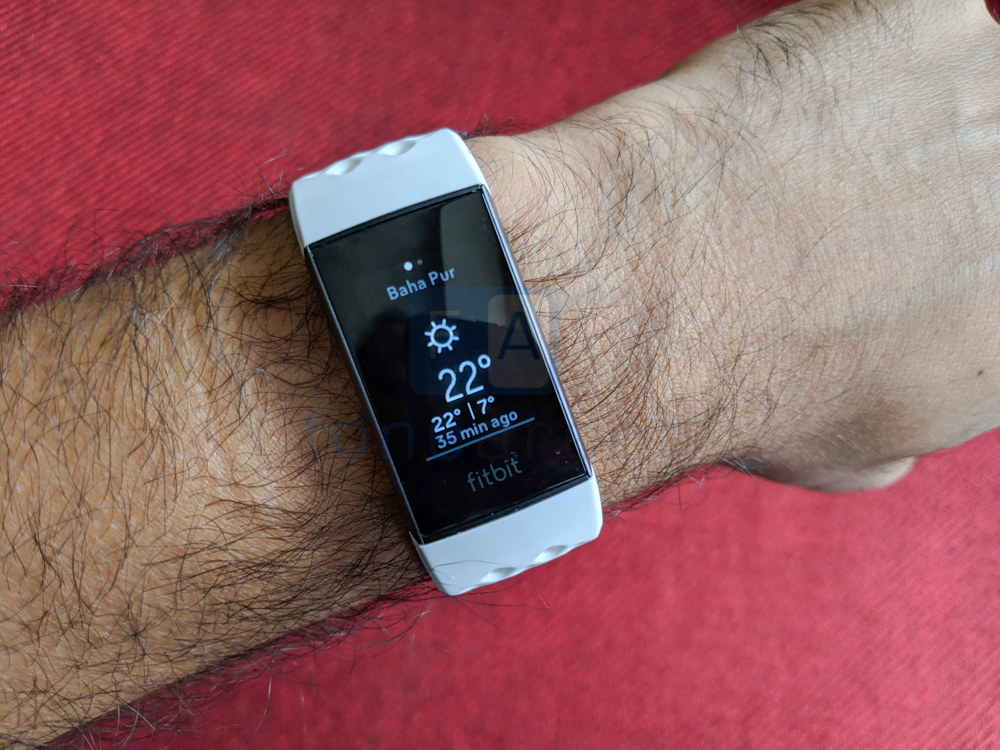 The Charge 3 also has NFC which allows it to take advantage of the Fitbit Pay platform but this is still undergoing regulatory approval in India and there's no word on when it'll be active. While there are a few watch faces available for the Charge 3, switching them once again requires you to pop open the app on the phone. Given how simplistic they are, it shouldn't be that hard for Fitbit to store a few on the tracker itself.
With the latest update, the Charge 3 gains quick replies on Android but unfortunately, this represents the weakest link in the Fitbit and Android integration. It rarely works and more often than not drops the connection. When it does work, it presents basic canned responses for text messages and similar. For my usage, this works fine since I really do not want to spend too much time fiddling around the tiny screen of a watch but Fitbit really needs to up the reliability of notification syncing.
Fitness
The Charge 3 is a fitness wearable through and through and that is what'll make or break the product. I've been a Fitbit user for years and the interface and the way that it presents information has actively helped me adopt a healthier lifestyle. From losing over 24kgs to running marathons, the metrics have actively helped me become a healthier person. While the hardware is fairly mainstream, it is this software platform that you are essentially buying into. In 2019, Fitbit has plans to take this even further by building a global community. But I digress, let's get back to the hardware.
Yes, it tracks your daily steps but a basic step count is relatively meaningless. It is the active minutes that you need to be aiming for since they are more indicative of exercise. The general step count was a bit generous and wasn't 100% indicative of actual counts. Then again, there are too many variables attached to step counts and a hundred steps up or down don't really make much of a difference. An issue we faced was with stride detection. The default was completely off for me and it gave me a reading of over 6.8 kilometres for a 5-kilometre run. Calibrating it with connected GPS is a must. On that note, you can get more accurate readings for outdoor activities by pairing your Charge 3 to your smartphone over Bluetooth which will let you add GPS information to your data.
You can store your 7 main exercise modes directly on the watch and swiping to the right lets you reach them easily. With over 15 exercise modes, you can easily switch them out depending on the activities that you prefer. A dedicated relaxation mode, on the other hand, can help you cool down post a workout. Heart rate tracking is as accurate as it gets on a consumer-grade wearable.
In terms of sleep tracking, I found the Charge 3 to be just as accurate as my Ionic which isn't really a surprise. It could identify between deep sleep patterns, REM sleep and light sleep. On its own, this data is meaningless but if you look into what you'd been eating or doing before a night of restless sleep, you can easily start making lifestyle changes. It might sound obvious but changing when I have my evening cup of coffee had a direct correlation with my quality of sleep and the Fitbit helped me understand that better.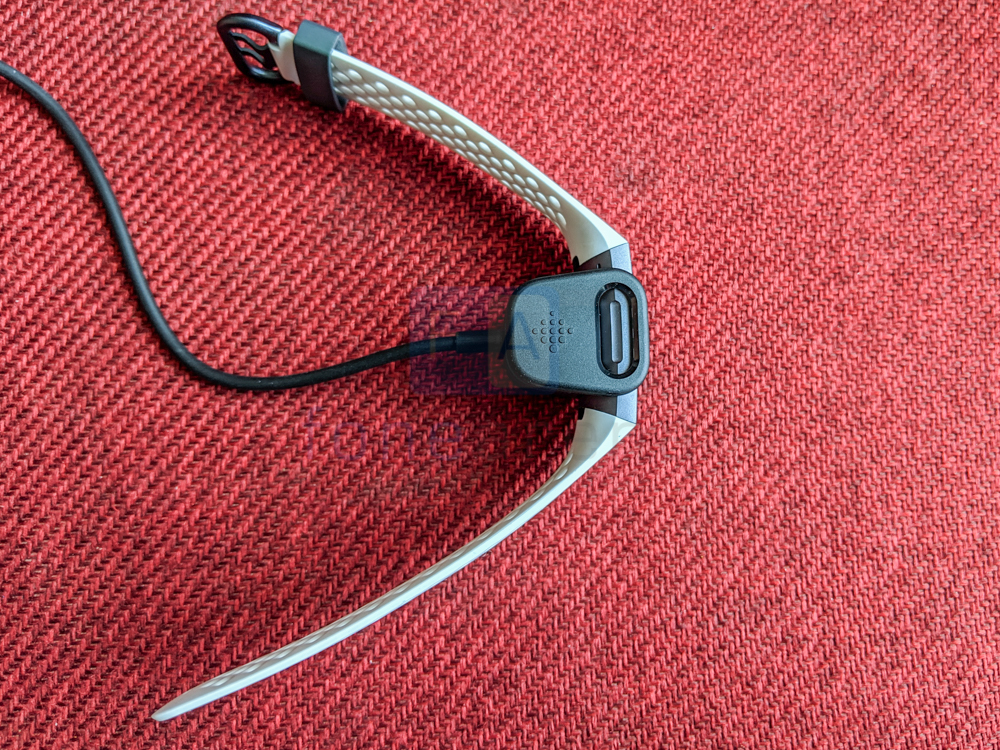 Priced at Rs. 13,999 for the basic model, the Fitbit Charge 3 isn't that far off from smartwatch territory and that brings up the question, why not just get a full-featured smartwatch instead? Unfortunately, unless you are investing in an Apple Watch, the smartwatch ecosystem is a minefield of compromises and half way there implementations. Yes, the Fitbit Charge 3 provides very limited functionality compared to a smartwatch but it performs those functions exceptionally well. The sleep tracking is accurate down to the minute, fitness tracking is good enough to keep you motivated to be active all while maintaining a week's charge. Need notifications? It kinda does those too. Depending on your usage and needs, that could be all that you need.