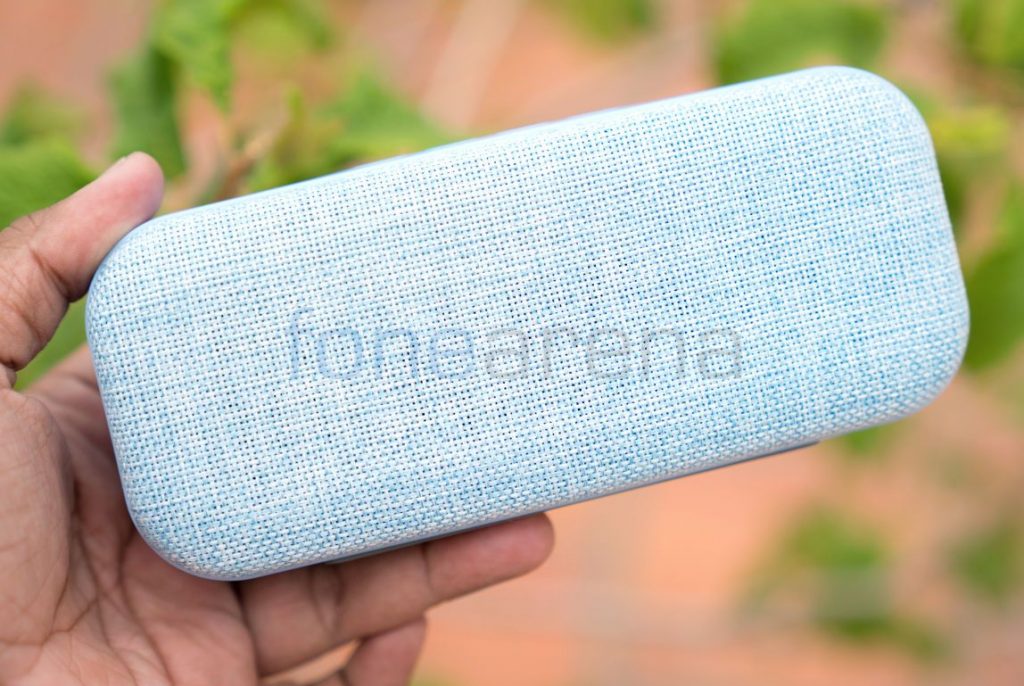 Regor launched its Regor 10 Watt Stereo Bluetooth Speaker in the Indian market a few weeks back. We got hold of the device for a week time and came up with a review.
Build quality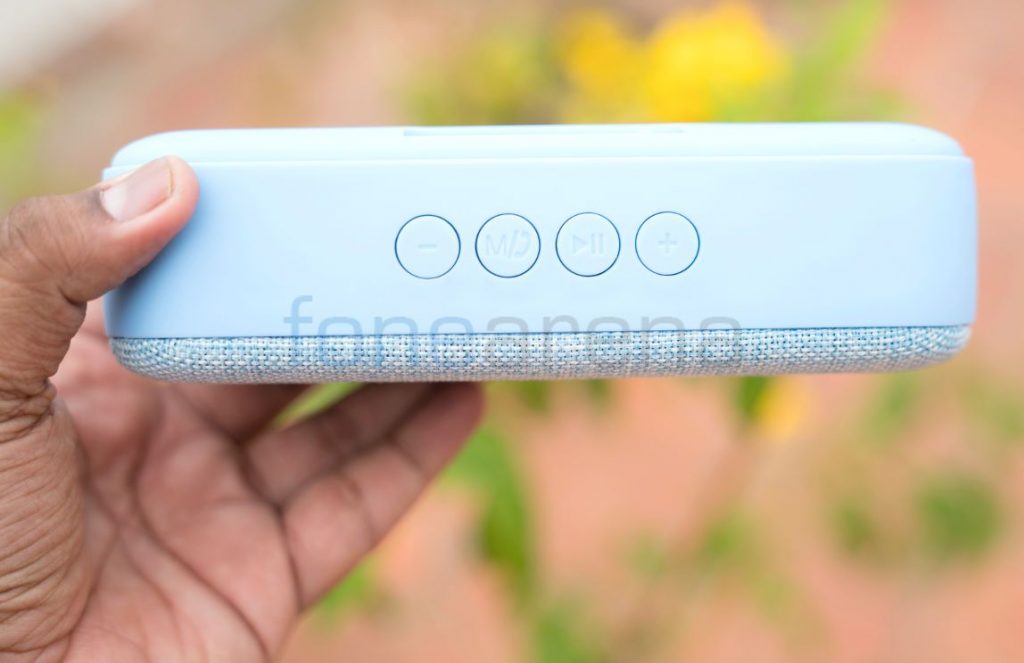 The Regor 10 speaker has got a compact rectangular design with a polycarbonate body with denim-like cloth on front. Having said that, it isn't a rugged speaker, although the build is definitely impressive and feels solid. Moreover, the speaker weighs around 399 grams and measures 196 x 116 x 58 mm. Even though its compact, placing inside pockets seems to be an impossible task. On top, we have four button Volume down, Calling/ Play/ Pause, and Volume up.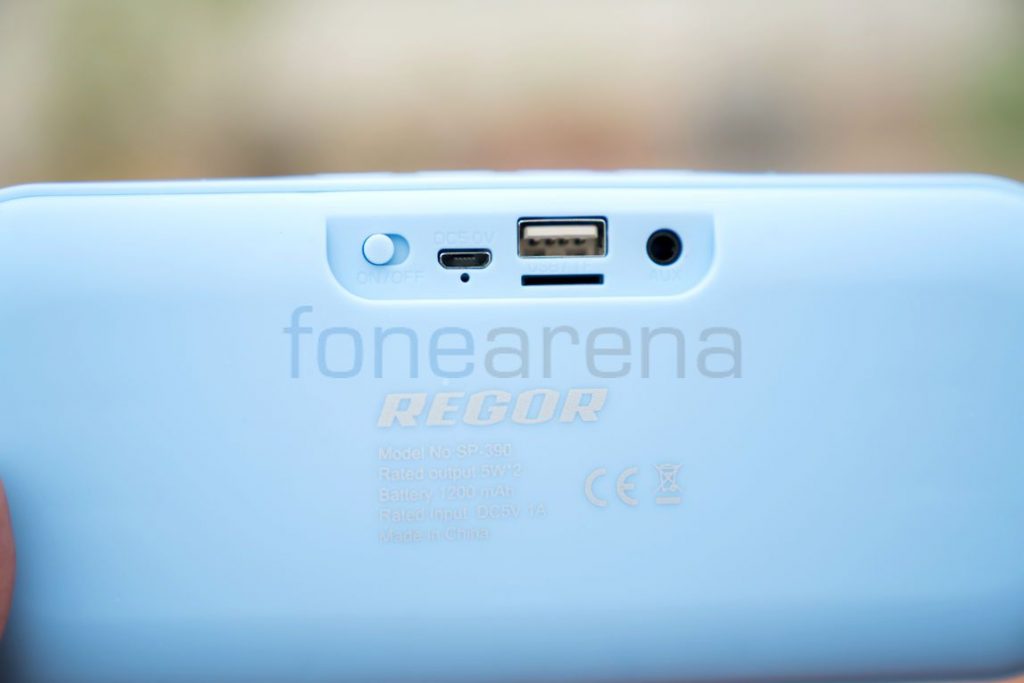 Moving to the rear, we have a Power switch, Micro USB port for charge, Full USB port, MicroSD card slot and 3.5mm audio jack. At the bottom, we have a long strip of rubber that lets the speaker grip on the surface quite well, even on the full volume it doesn't move.
Pairing and performance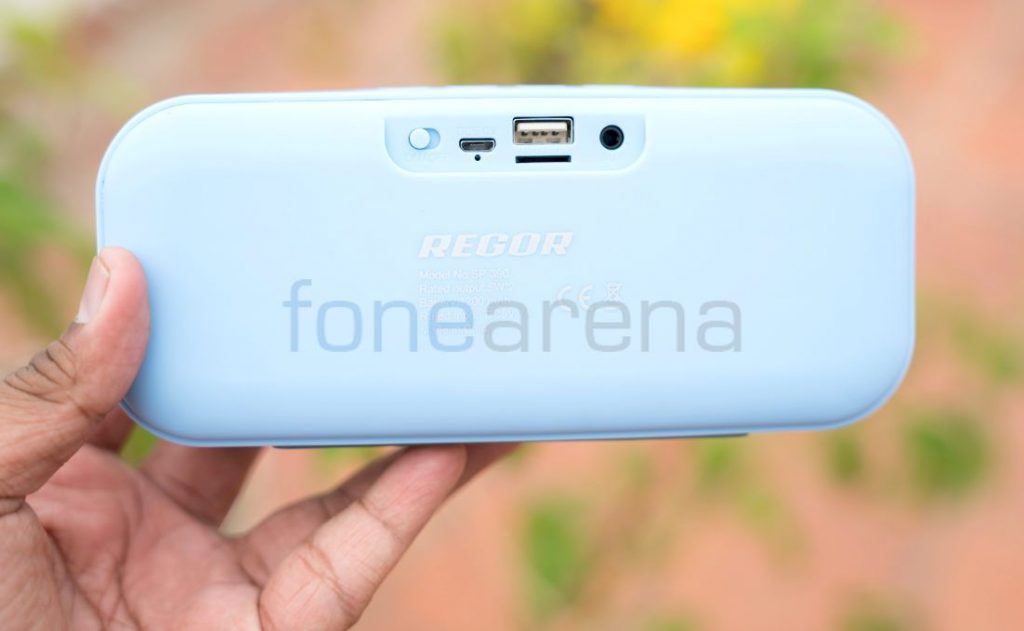 The procedure to connect your Bluetooth speaker with your mobile phone is same and easy as any other device. Search for REGOR and then Tap to connect. Until the speaker is connected, you'll see a blue colour LED flickering around the power button and once it's connected the speaker confirms with a voice sound saying 'Connected' and the blue circular ring LED becomes static.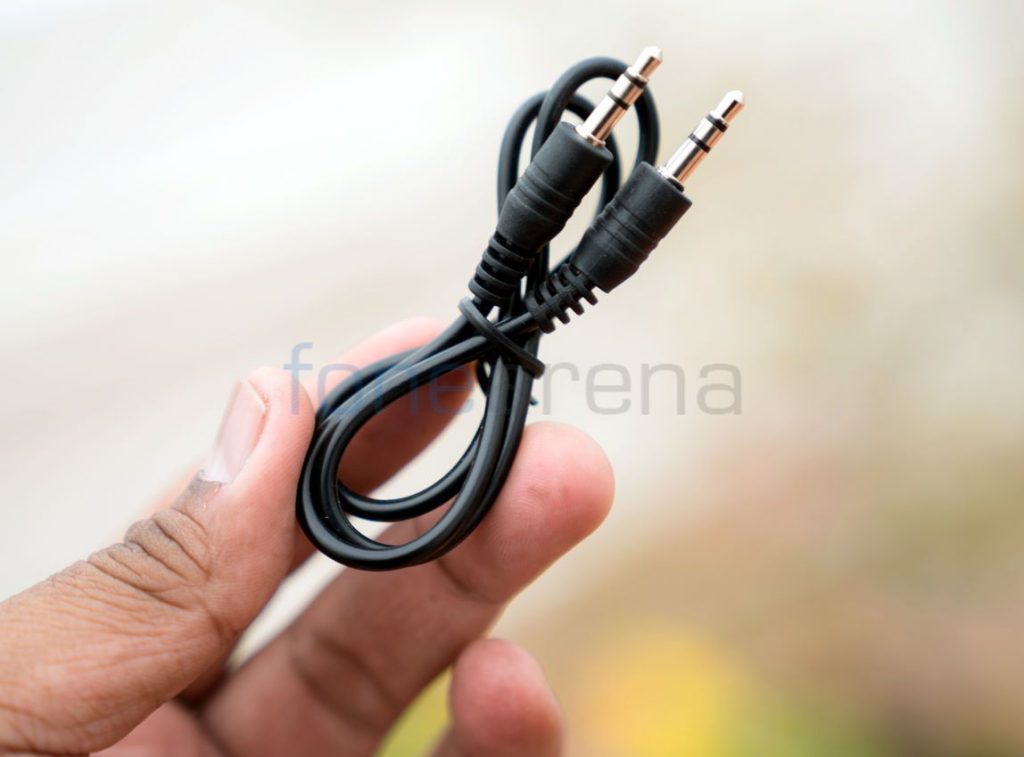 If in case, you want to connect your MP3 player to this speaker, you can opt for the Aux port on the back of the speaker. Furthermore, Regor has also added a Microphone that allows you to take calls on the speaker itself whether your phone is connected through Bluetooth or Aux wire. This eliminates the need of touching your phone for receiving calls, but to dial a call you will need your phone and rest you can talk through the speaker.
Coming to the audio performance, the Regor speaker can go fairly loud that it can fill a room easily, but the audio quality on high volume isn't as great as it is on lower levels and the output felt a bit muffled. But at this price point, it is still decent enough. Having said that, for those who care about good quality sound, this might not be the right choice and you are better of with expert brands in this space.
Battery
The Regor Bluetooth Speaker is powered by 1200 mAh battery under the hood. As per the company claims, it can offer up to 6 hours at 60% volume and most certainly it did.
Conclusion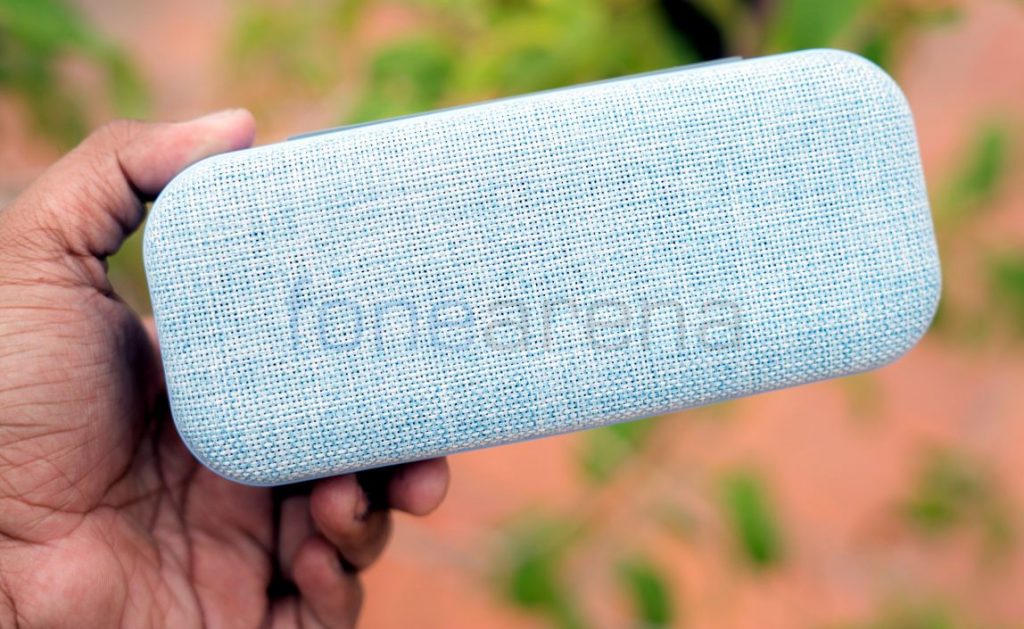 At the price of Rs. 1,199, Regor 10 Watt Stereo Bluetooth Speaker is a good product with decent sound quality a lot of options such as USB port and MicroSD slot in addition to Bluetooth, and a neat build quality. Again, one cannot really complain about the sound quality considering the price point. If you can spend more, there are plenty of other options available from the brands with audio forte. You can get it from Amazon.in.
Photography by Siraj