Smartphones and its associated technology are evolving at a rapid phase. Out of all the upgrades, the disappearance of 3.5mm audio jack remains the questioning and unusual one. Having said that, the push towards Bluetooth headset is on the rise, besides the USB Type-C technology.
In this Bluetooth headset arena, there are few who wish to emphasise more on uniqueness which might include futuristic designs and Voice assistant's that will not only satisfy people but get over the cables too, such as true wireless earbuds.
One such is Funcl, a hardware startup with a group of experienced professionals who worked top audio companies and manufacturers (Harman Audio, Foxconn, Xiaomi, and Goertek). A few weeks back, the company introduced Funcl W1 True wireless headphones powered by Bluetooth 5.0. We got hold of the device for a weeks time and came up with a review of this True Wireless earbud.
Box Contents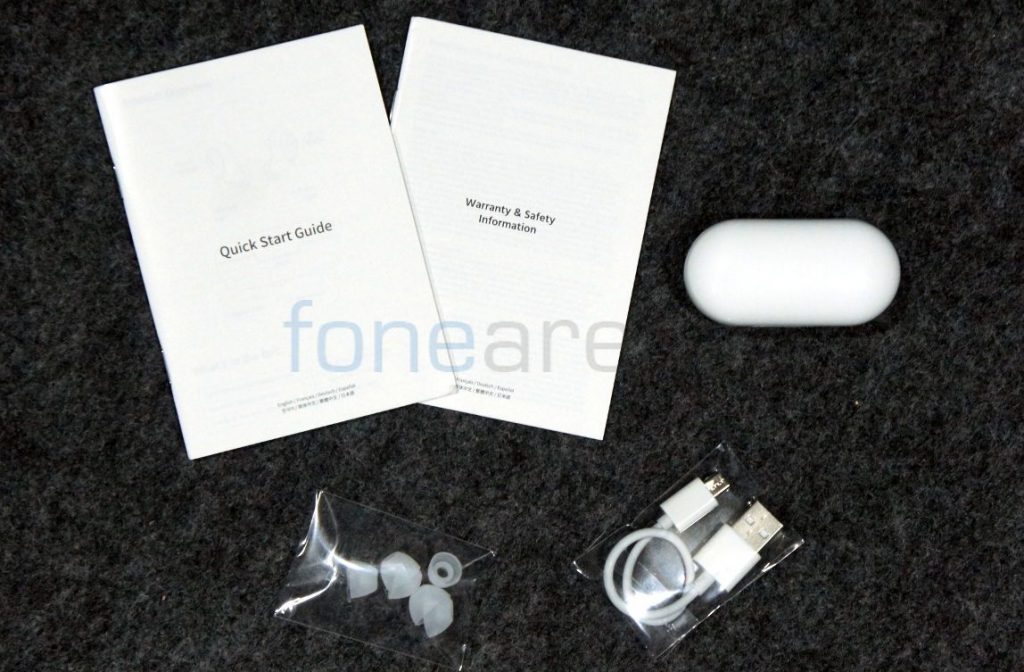 Funcl W1 headset
Silicone ear tips in two additional sizes
Charging case
Micro USB cable
Quick start guide and user manual
Build quality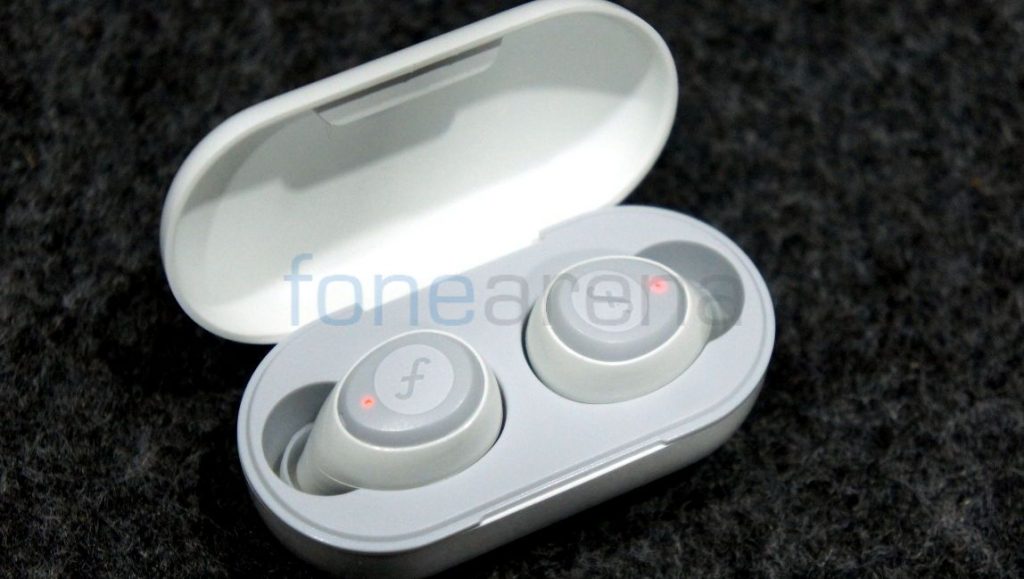 The build quality of Funcl W1 is surprisingly good for its price, be it the charging case or the headset itself. Moving on, the charging case is small, glossy and made of a smooth plastic. This pill shaped case is easy to open and has a magnetic holder too. Due to its size, it fits easily in pockets and bags without occupying much space.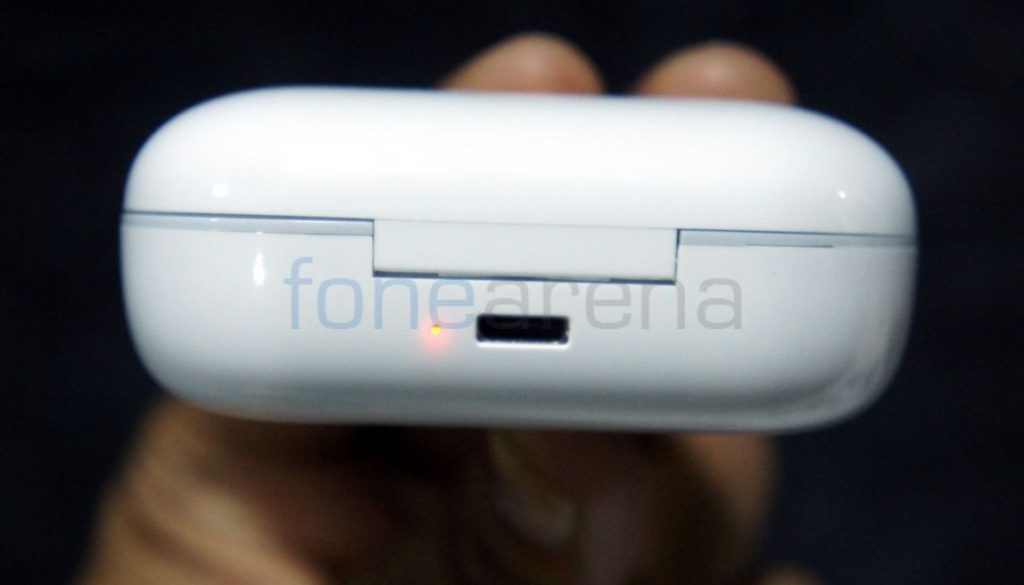 Furthermore, the case comes with a Micro USB port for charging and also comes with an indicator LED light. Once you open the case, you get Funcl W1 earphones with IPX5 waterproof rating, so you don't need to worry about getting sweaty during the workout at the gym or exercise outdoors.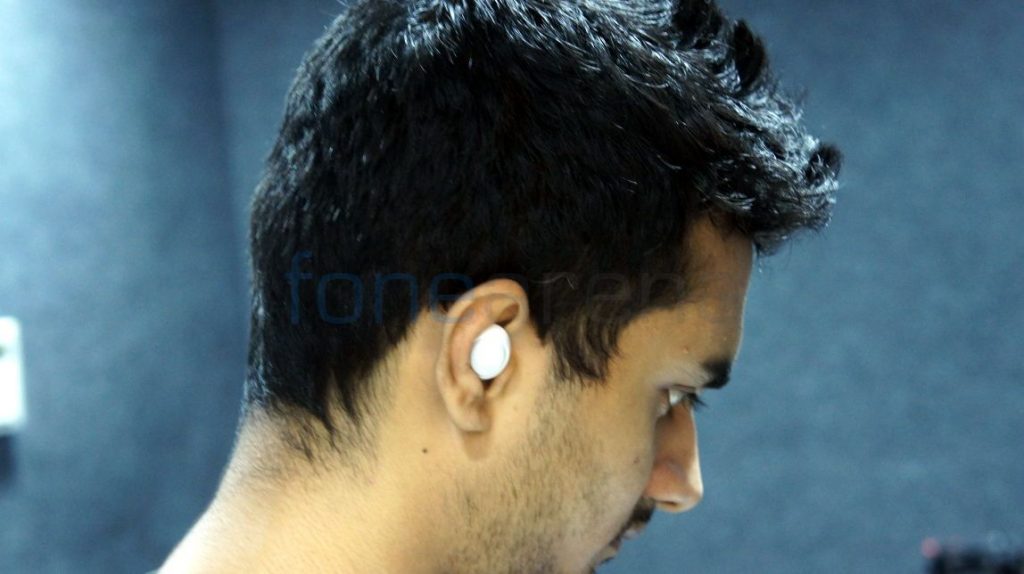 During my run and workout, I deliberately shook my head wildly so that I can write it lacks grip and falls down often. On the contrary, the silicone ear tips keep each earbud firmly in place and didn't adjust a single time, which is commendable! In addition to it, the earbuds don't stick out of your ears weirdly.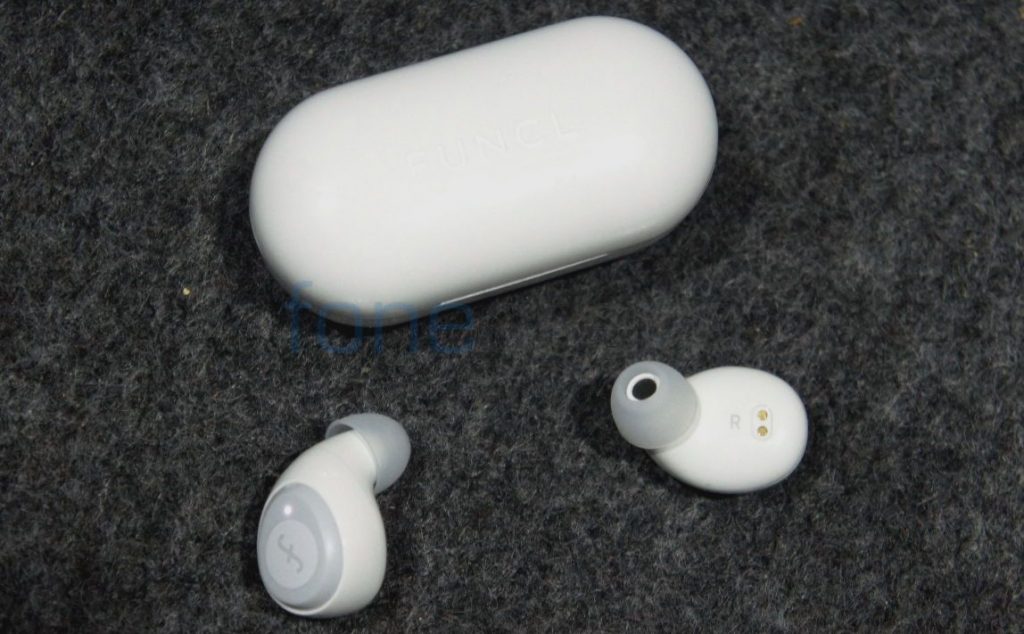 The Funcl W1 comes integrated with onboard touch buttons on both the earbuds. The touch buttons on the headphones allow you to control the music and answer/reject calls with a simple touch. With that being said, the touch area is a bit small for my fingers, where I end up doing something than what I intended to do. The earbuds also have charging pins on the inner side, which when inside the case gets charged.
Connecting Funcl W1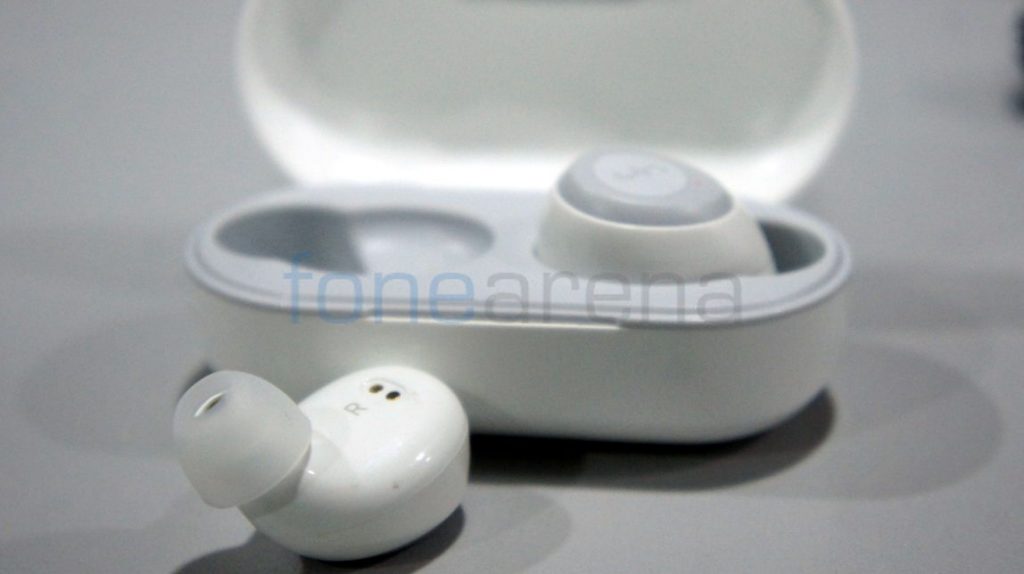 Connecting the earbuds is pretty much easy here just like any other Bluetooth headset. In my case, I was testing it out with OnePlus 6T and Nokia 7 Plus. However, there is a Funcl app under development right now, which we expect to go live in a few months. Talking about the touch button control on the left earbud, you can accept and end the call with a single tap and double tap to wake up voice assistant.
On the right earbud, you will be able to play/pause with a single tap, forward with double and backward with a triple tap. In our experience, it worked well, but we witnessed lags sometime or the other.
Performance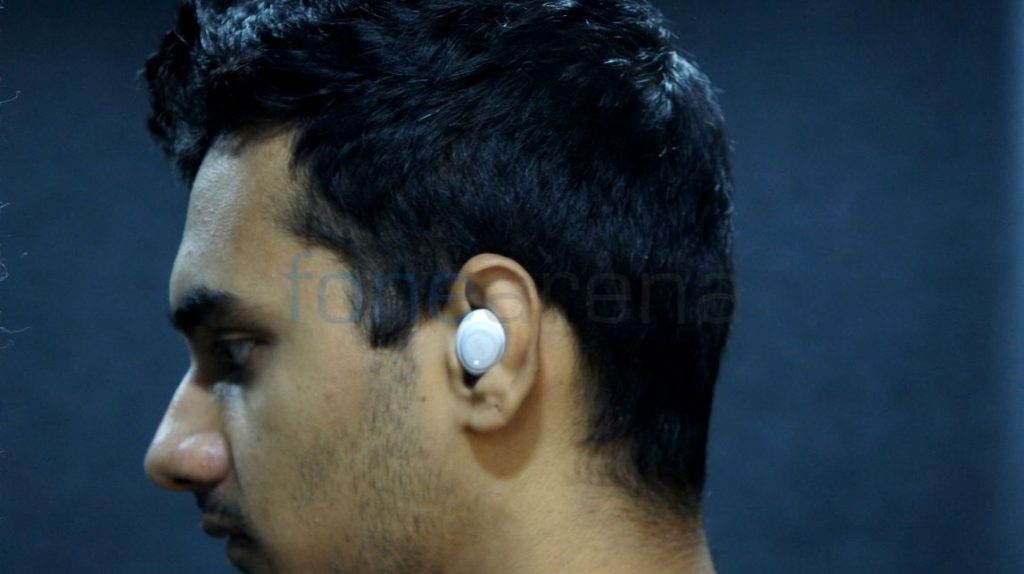 The sound quality of Funcl W1 is good and as you would expect for the price. Moreover, the W1 lacks high-quality aptX codec support that is available in Funcl AI, higher end model, and has just average microphone setup.
On the other hand, it's not fair to expect a high-end performance from small drivers as well. The mids are good and the highs don't sound any better. On the whole, if you can overlook the shortcomings and embrace the compactness of the water-resistant Funcl W1, you will be a happy listener.
Battery life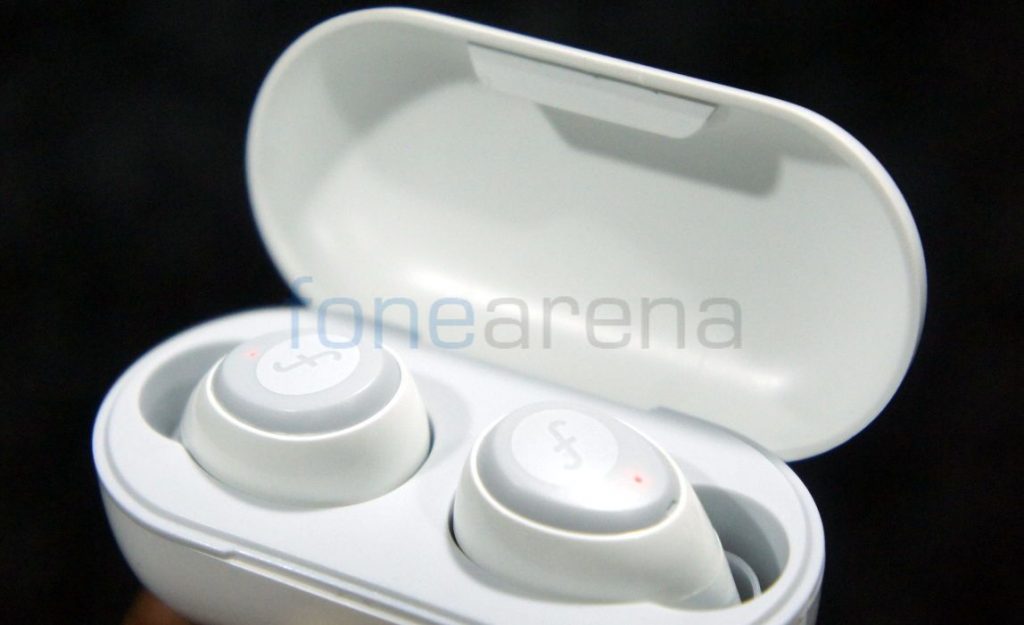 As per the company claims, the Funcl W1 offers up to 18 hours total battery life with charging case and 4.5-hour battery life for the headset alone. During our test, it lasted somewhere around 2 hours and 45 minutes with full volume, however you should get a better. Once the earbud batteries are drained, you can insert them into the case to automatically recharge. Having said that, it's important to keep an eye on case's battery level as well.
You can track the battery level on your device, provided your smartphone runs on Android 9.0 Pie and iPhones, but you get it on older Android versions via third-party apps like BatON for Android.
Conclusion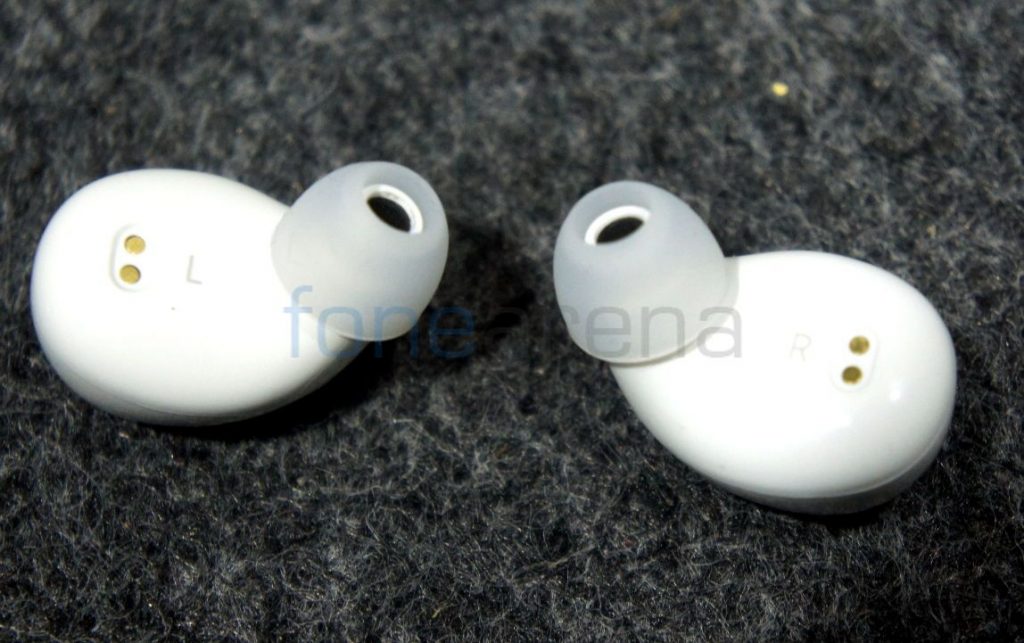 For just $29 (Rs. 2,075 approx) (Up from early price of $19), listeners benefit from features like IPX5 water-resistance, reliable Bluetooth connectivity, and above average battery life. If you want to own wireless earbuds for casual listening, the Funcl W1 is a neat and excellent choice. It available for order through Indiegogo and worldwide shipping has already started. New orders will ship in January.
Pros
Compact
Value for money
IPX5 certification
Neat performance for its price
Cons
No app
Average battery life