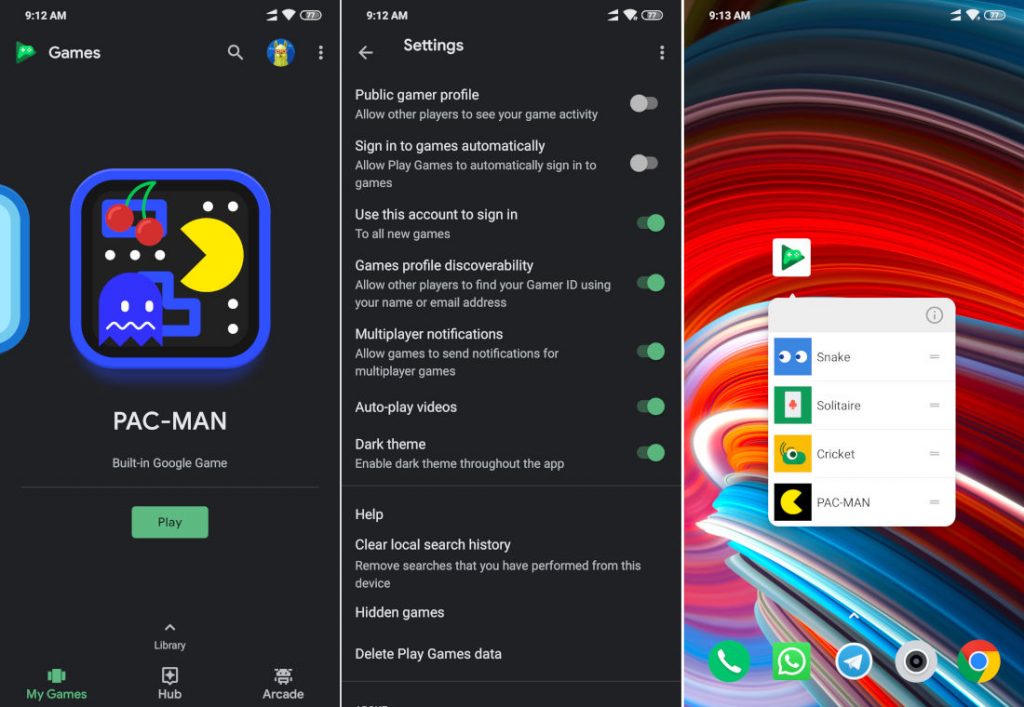 Google has updated its Play Games app to version 5.14 that brings several new features including dark theme that can be enabled from the settings, app shortucuts in the launcher to quickly launch most recently played and installed games and an option to sort your achievements by rarity. The app also brings animated icons for built-in games when you scroll through the carousel.
Teardown of the APK has revealed upcoming built-in game Minesweeper, Family Link controls, and easter eggs. The latest update is available from Google Play. Check out the complete changelog below.
New features in Google Play Games

Come to the dark side. Head over to Settings and flip the switch on our new dark theme.
Sort your achievements by rarity (bragging rights automatically included)
Short on time? Touch & hold the Play Games icon and get to your recent games lightning fast.