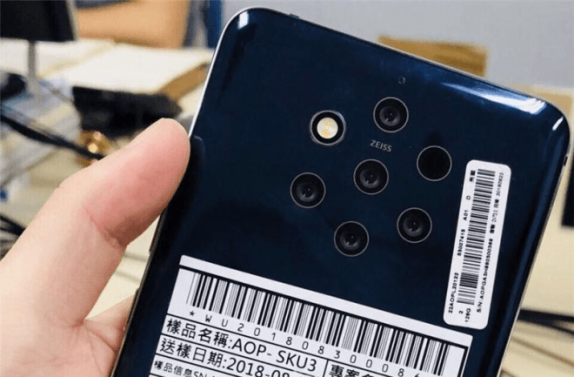 HMD Global for some time is known to be working on the flagship Nokia 9 smartphone with PureView camera. In the latest developments, Britta Gerbracht, German marketing head at the Nokia 8.1 launch admitted that there had been some delays. The company explains that the quality of the camera has not yet reached the necessary level, which is why HMD Global has refrained from a market launch.
In a way, Gerbracht indirectly confirmed reports of Nokia 9's complex camera unit and production challenges Foxconn is having. This also rules out the possibility of Nokia 9 launch this year. The five cameras on the Nokia 9, which are arranged in a circle with a lightning flash. The phone is said to be powered by Snapdragon 845 SoC and run Android 9.0 (Pie) out of the box.
Gerbracht also admitted with previously launched high-end models, especially the Nokia 8 Sirocco edition have not brought in the hoped-for sales figures.
The company in 2019 wants to get back into the high-end smartphones game with possible innovations. With HMD Global still being a very young company, the market dominance is a far sight at the moment.