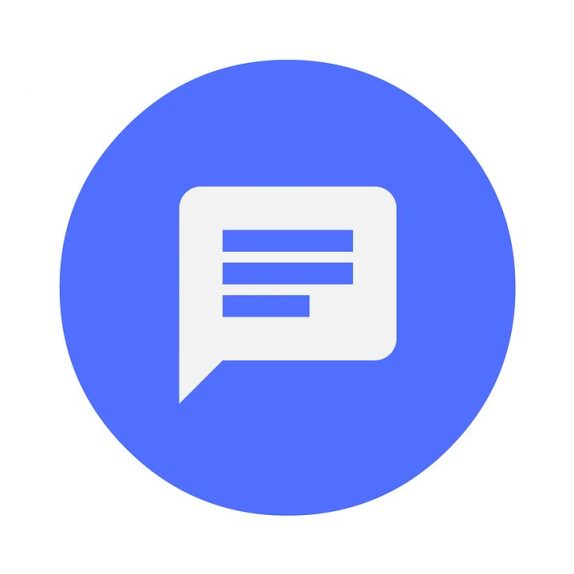 Google is pushing out a new update to the Message app with nothing noteworthy on the surface. But it brings changes to the message attachments. The update also hints details about the upcoming spam protection and support for new file types in the share dialog. 
It brings a subtle change in the conversation view when you are interacting with a file attachment. On v3.8, long-press and selecting attachment would show share button, but as of V3.9, the button is now replaced with a classic floppy disc icon, which when tapped will immediately save the file to the Downloads folder. The share button is still retained, though.
Now moving to the part that's lying underneath, for now, Google has been working on Spam protection for a while and we have seen references to the same in the past, hinting that it should be arriving soon. A new text and settings layouts have been added with this update that will be used for advertising and managing the feature when it goes live. It is just a toggle to enable or disable spam protection. It is unclear if Google would have access to the context of the message to detect spam or not. So, we need to wait for the feature to go live.
Google, back in October, added a widget to Message's attachment screen to make it a bit easier to share contacts. It looks like Google might add an expansion to it to a few more commonly shared things. First, up will be the calendar events. If you're sending an event invite to somebody and happen to have it in a standard calendar format, you'll soon have the option to share that invite from another app and choose Messages to send it as an attachment.
Lastly, there will be messages for group chats when different events occur. This includes group creation, when members are added or removed from a group, and a message that only you can see if you change the name of the group. The same messages will be shown regardless of whether the chat is through MMS or RCS. With Verizon rolling out Universal Profile RCS for the Pixel 3 and Pixel 3 XL this week, new strings in Messages 3.9 make note of multi-SIM devices. You can download the APK and side-load.