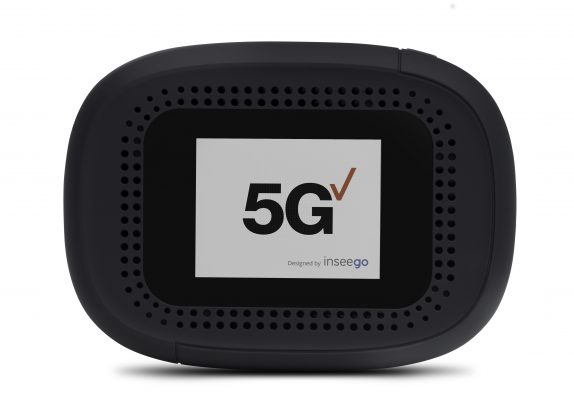 Inseego Corp and Verizon demonstrated Virtual Reality Telemedicine over 5G at Qualcomm Snapdragon Technology Summit. Both the companies have conducted a live virtual reality telemedicine demonstration in partnership with Columbia University using an Inseego mobile hotspot device that is powered by the Qualcomm Snapdragon 855 Mobile Platform and Snapdragon X50 5G modem and antenna modules with integrated RF transceiver, RF front-end, and antenna elements, running on Verizon's 5G NR mobile network.
The device also offers powerful next-generation Wi-Fi performance using the Qualcomm Wi-Fi 6-ready mobile solution. The Inseego mobile hotspot will launch on the Verizon network in 2019.
Inseego Chairman and CEO, Dan Mondor said:
Inseego is separating hype from reality by bringing advanced 5G NR mobile technology to life through a live VR-enabled healthcare application in Maui, powered by patented 5G MiFi technology. Exceptional speed and low latency connectivity that mission-critical use cases require are being demonstrated in a real-world scenario, running on a live Verizon 5G network. This milestone reflects the impact that 5G NR will have on everyday life. We're thrilled to show the way forward by making 5G real and more importantly, we want to demonstrate the power of 5G that will benefit society.
Brian Higgins, vice president, device and consumer product marketing for Verizon said:
 An important part of making 5G a reality is collaborating with other technology leaders to advance the technology and to put it in the hands of consumers and businesses. The new Inseego 5G hotspot device – a Verizon exclusive when it becomes available in 2019 – will give our customers another way to access the super high speeds and ultra-low latency of 5G on their mobile devices and change the ways they live, work and play.