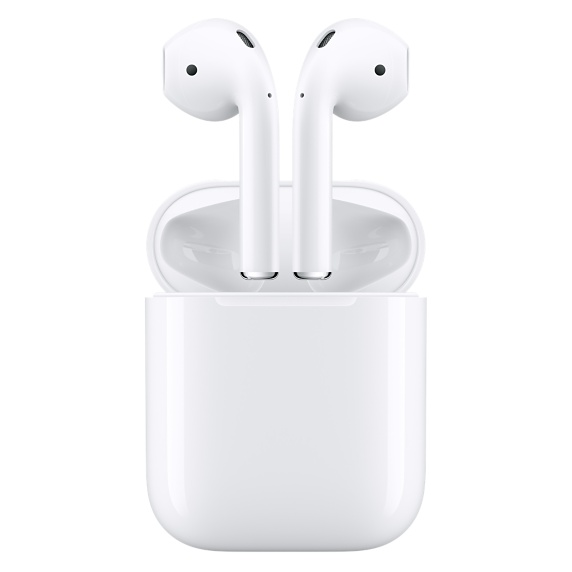 While it is rumored that Apple would introduce the new AirPods with Siri integration at the October 30th event, but surprisingly didn't mention any detail. Now, new AirPods listings were added to the Bluetooth regulatory database on November 1, 2018, suggesting a refreshed version of the accessory could be coming in the near future.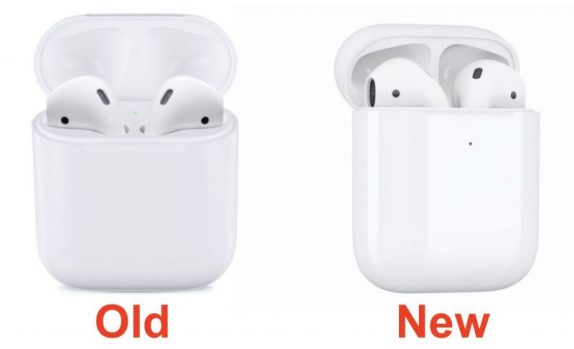 The AirPods have model numbers; A2031 and A2032, which seems to correspond to a left AirPod and a right AirPod, both of which have completed the Bluetooth Qualification Process. The hardware listing for the Apple's hardware is listed as REV1.1, compared to the REV1.0 hardware listing of the original AirPods.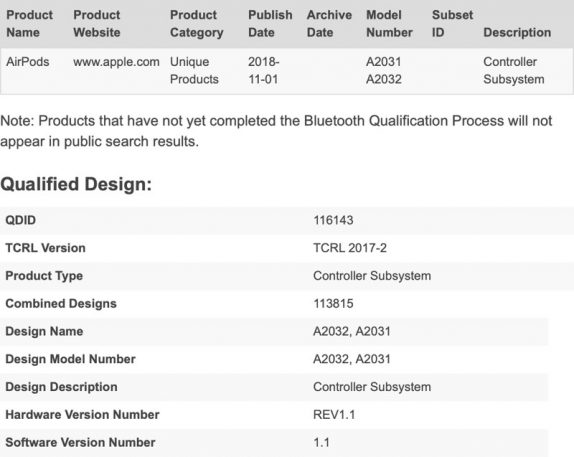 Going by the rumors, the company is working on second-generation AirPods with an improved wireless chip, hands-free Hey-Siri. However,  Apple's Charging Case for the AirPods is not listed in the Bluetooth database, so it is not known if an updated version accompanies the revised version of the AirPods. If Apple indeed launches the new AirPods with a charging case that supports wireless charging, we can also hope for updated AirPods sometime in the future.
Currently, there's no time frame for the upgraded AirPods launch, however, the first AirPods were added to the database on November 20, 2016, ahead of a December 13, 2016 launch date. If Apple follows the same timeline, we could see new AirPods in late November or early December.