Thanks to ProjectxCloud, Microsoft is aiming to bring 'console quality' gaming to phones and tablet. Since the touch controls still pretty bad, the company might be planning on bringing physical controllers to mobile devices to offset this problem.

According to the Microsoft Research papers, some of the popular solutions to gaming via a touch screen include Nintendo Switch and other portable game consoles that process the touch-based control limitations with full joysticks and buttons. Microsoft has built the prototypes out of foam and then had them 3D printed, based on conceptual renders.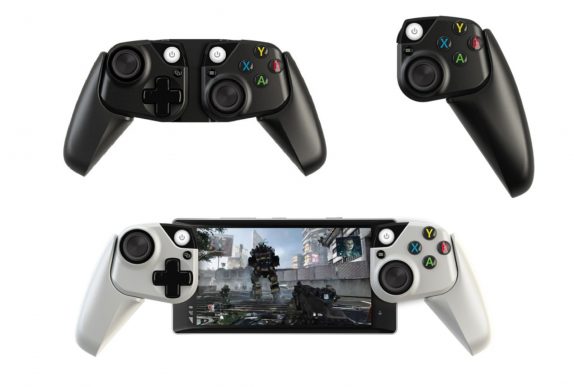 The work for the same started back in 2014, but it seems Microsoft Research has resurfaced their efforts recently, noting the recent success of the Nintendo Switch. Though the research is still far away from turning into an actual product, it's pretty imperative that Microsoft is seriously exploring how it can improve the way Xbox games handle on a mobile device to help take Project xCloud mainstream.
Touch-based inputs always felt like a half-baked solutions and will feel even more like when they come up against games that are specially designed from ground-up. Either way, we still have very long to go before we see something like this in reality rather than on papers.