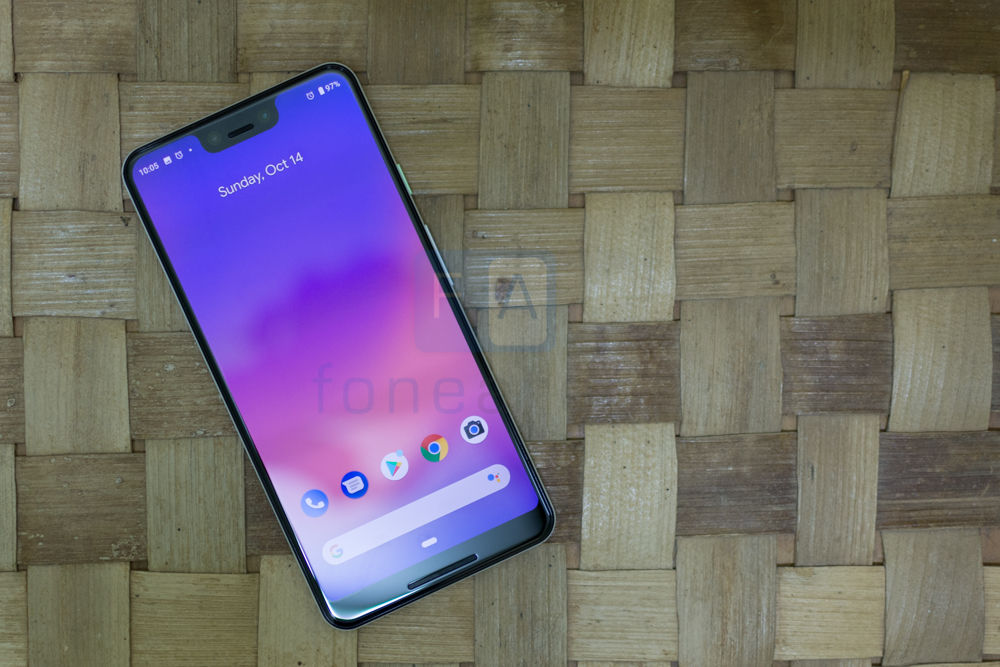 A device is more than the sum of its parts. In the three years since Google first introduced the Pixel series of smartphones, it has consistently proved that plain and simple hardware specs do not matter as much as Google's OEM partners would have you believe. Bearing testament to this is the fact that despite the Pixel 3 XL smartphone having leaked in the flesh three months ahead of launch, the event itself had so much more to reveal. I've spent the last week using the Pixel 3 XL as my principle smartphone and here's what I think about Google's latest and greatest.
Video Review
https://youtu.be/KUUySxAWydY
Design
Notch disdain is commonplace. Honestly though, it's a non-issue. I'll probably get called out as an apologist for this but hear me out. It takes mere minutes for you to get used to the notch on any phone, not just the Pixel. What the phone does get wrong though is the extra-large notch that cuts deep into the display. It looks unbalanced for lack of better words. Add to that the chin along the bottom edge and you're looking at a design that is fine but not particularly endearing. Let's just call it functional.
Despite the slightly larger 6.3" screen, the phone is still more or less the same size as last year's Pixel 2 XL to the point that you can technically reuse your old case too should you chose. It's a big phone but not unwieldy. One handed use is out of the question of course. The right-side sports both the power button and volume rocker. The white version that I've been using has a mint colored button that contrasts very nicely with the rest of the phone and gives it a playful appeal. The 'Not Pink' colorway has an orange colored button while the black has been purposely designed to play it safe with it's all black, matte finish. Along the bottom edge is the USB Type C port. Interestingly, the SIM card slot has also been moved here.
The entire line up so far has had a very distinctive look from the back. The Pixel 1 had an almost 50:50 split between glass and metal. The Pixel 2 reduced this quite a bit with a glass section at the top followed by a metal back. From a design perspective, the Pixel 3 continues the same with one big difference. Instead of a metal and glass combination, the back on the Pixel 3 is an all glass affair and you know what? I don't think I mind that at all.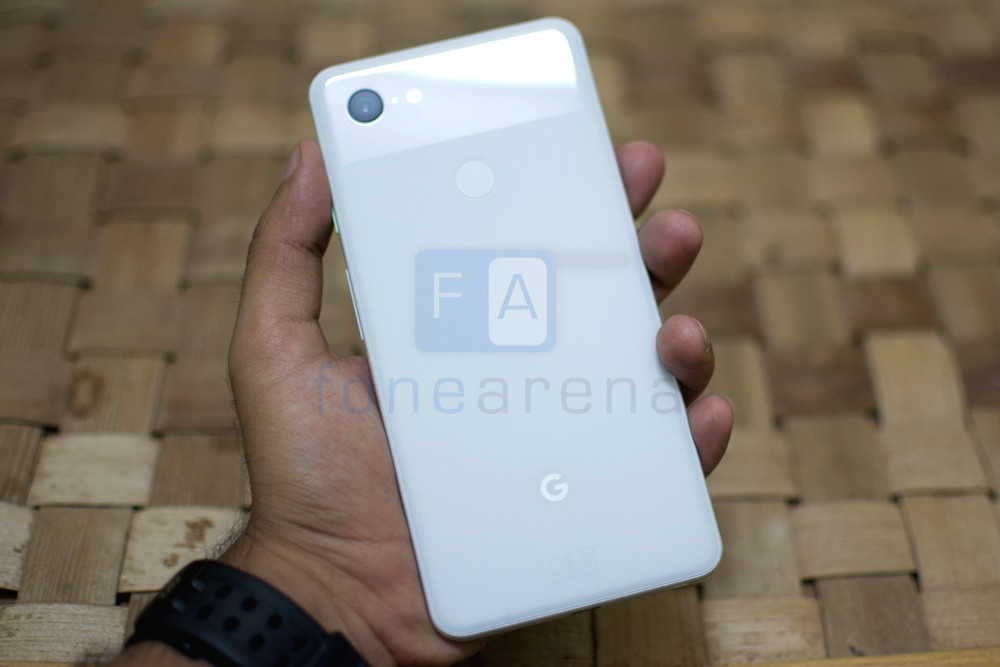 Google's approach towards the rear panel has created a combination of glossy and etched glass that retains the design ethos of the Pixel series and gives the phone an exquisite hand feel. I have no idea how Google managed to get this finish but the end result is that the matte section feels powdery smooth and you could softly stroke it all day long… ahem. I digress, the phone looks great and feels even better. Will it catch scratches? Probably. But in turn you get wireless charging. You win some, you lose some.
Software
The Pixel 3 phones run near-stock Android 9.0 with a sprinkling of Google magic on board. Unlike the Android 9.0 Pie update on the Pixel 2 XL that gave you an option to choose between home screen gestures and button based navigation, that's no longer the case. And let's just say that Google's implementation of gestures is less than ideal.
I quite liked the fact that the gesture bar has been moved to the bottom allowing for much easier access especially on the larger Pixel 3 XL. Multitasking access and pulling up the full app drawer both use the same drag up from bottom gesture. A half swipe brings you the multi-tasking app cards and you can swipe left or right to scroll through them. If you do a full swipe up, you get dropped into the app drawer. While this sounds easy enough in theory, the actual experience is quite finicky. You do get used to it but this is one aspect that other OEMs have nailed down quite well. A work around we've found is to use Nova Launcher wherein you can swipe up for multitasking and keep a button for the app drawer. This works a lot better in day to day use. On the other hand, the ability to quickly swipe right from the home button to jump to the last app is very handy to have. You can also slowly swipe from the home button to reveal the multi-tasking menu.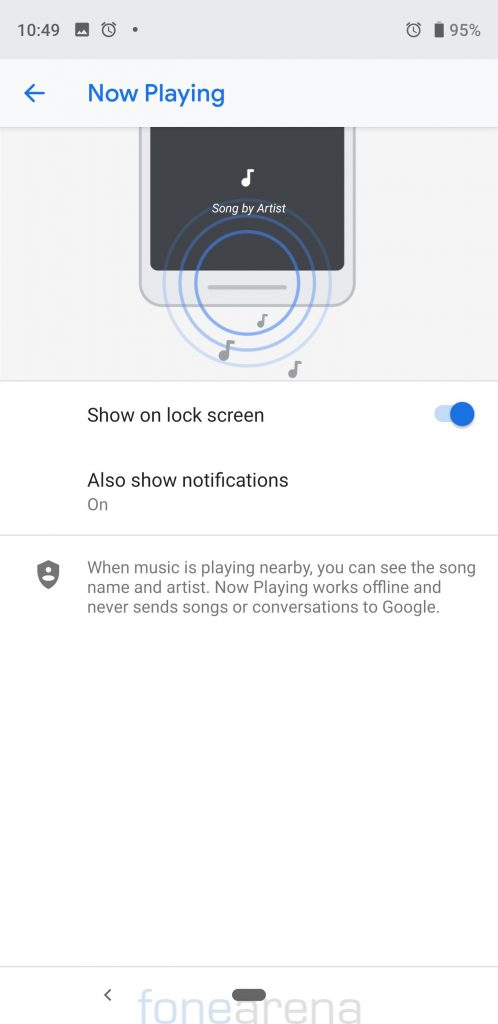 There's a whole lot of additions, both small and big that generally add to the Pixel experience of using smartphones. You continue to get the 'Now Playing' feature that Google introduced last year. It uses an onboard library of 20,000 songs or so to automatically detect and notify you about ambient music. This time around there's a Now Playing History option and you can even set up a home screen shortcut for the same making it much easier to discover new music playing around you. Earlier on, the same functionality required you to install an additional app.
Integration across Google's services seems to be a big thing this time around with the Pixel series. An example for it would be deep Google Lens integration within the camera experience. While you have a dedicated Google Lens tab, for the full Lens experience, simpler use cases like reading QR Codes, Business Cards or pulling up URLs is integrated directly into the default camera app. Accelerated by the Pixel Visual Core, the experience is very fast and genuinely usable in daily use. Often such features are hamstrung by their slow load up times or the amount of time taken to detect and forward you to a URL. Not so here. Additionally, it all Additionally, it all works offline which just makes it all the more appealing.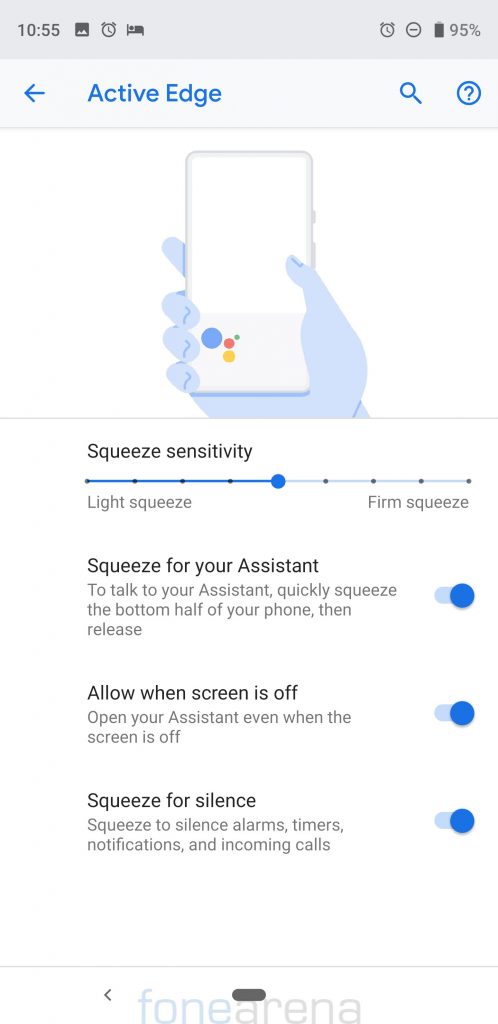 Now I'm not a fan of Active Edge and rarely used it on my Pixel 2. For the sake of fully testing out the 3 though, I did set it up and once again, rarely found myself using it. It's there, it's adjustable, it works if you want it. A new addition is a driving mode that automatically detects motion, ambient engine noise and Bluetooth connections to trigger Android Auto.
Announced earlier this year, Digital Wellbeing is part of Google's effort to curb digital addiction. A few months later, the service is still in beta on the latest Pixel phones. When activated, the Digital Wellbeing section in the settings menu gives you an overview of all that you've been using your phone for. In my case, I've been testing out the camera a lot and that's what showed up as the principle application along with others like settings. The app gives you the number of unlocks and notifications too. I admit I did feel a twinge of shame looking at the sheer number of times I unlocked the phone but that didn't really deter me either. There is app timer functionality built in that locks you out of selected apps once you cross your chosen time limit. This works exactly as advertised. Once your time is up, you'll get a pop up telling your daily use limit is up. You can drop into the full app to see more of what you've been doing including the number of times you started that specific app. There's nothing stopping you from cancelling the timer though and like physical wellbeing, your digital wellbeing is entirely dependent on you buying honest to yourself.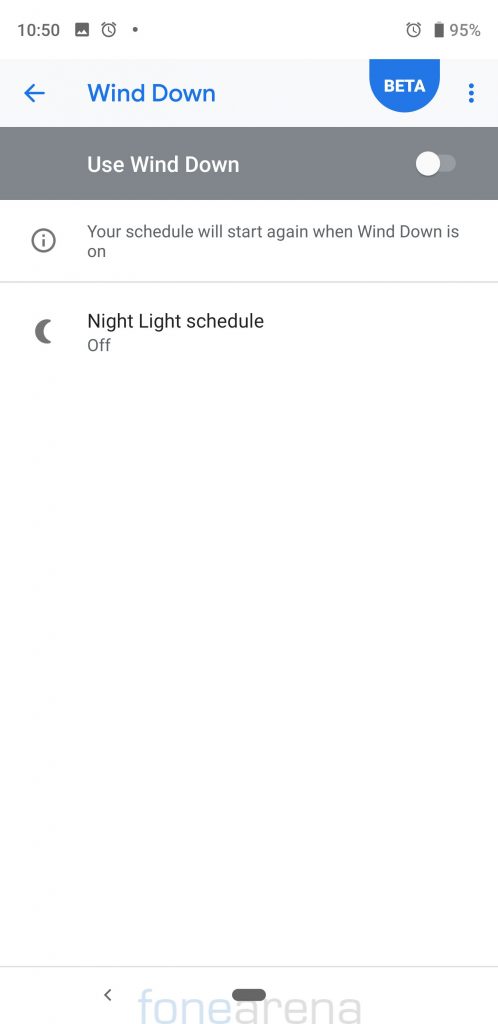 A wind down mode helps you disconnect by gradually cutting you off from your phone and help you sleep better. I'm a huge fan of the night light feature built into Android that helps you reduce strain on your eyes late at night and helps you sleep better. Wind Down mode takes it a step forwarding by combining night light with the display desaturation. By removing all colors, it removes the jarring effect content can often have especially when you're about to crash and are doing some last minute Redditing. I found it to be a very useful feature that adds a genuine quality of life enhancement, you can of course adjust schedules to suit your life style and can even change the intensity.
Performance and Hardware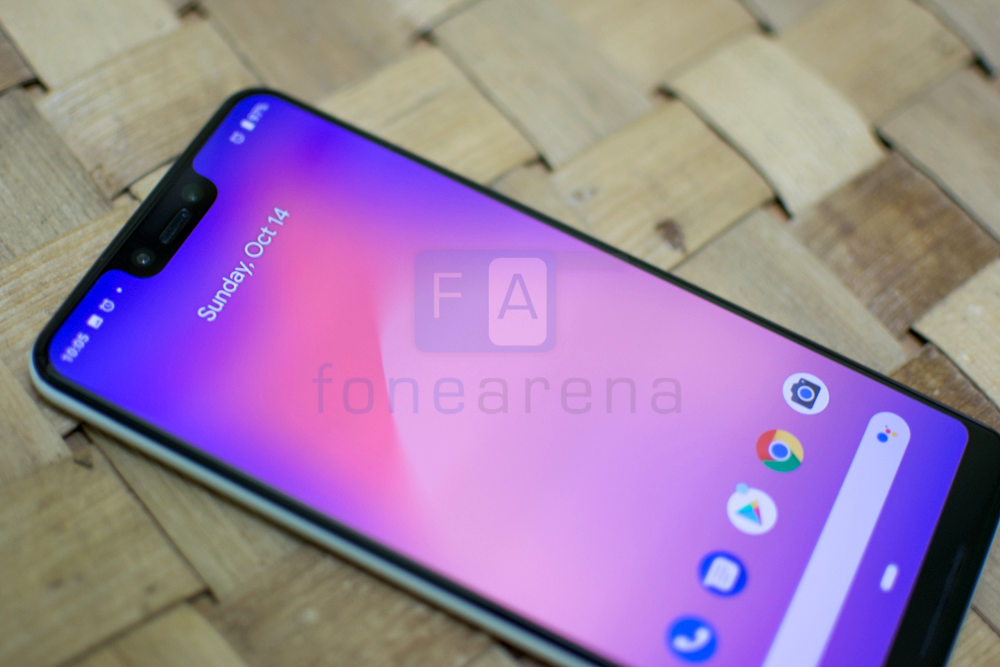 I could call the Pixel 3 fast and be done with it. Really, there's not much else to add on that front. The phone is powered by a Snapdragon 845 chipset paired with 4GB of RAM. There will be naysayers for the somewhat limited amount of RAM that the phone ships with considering OnePlus adds 8GB and phones with even higher RAM are shipping this year. I agree with the idea behind it. These are phones that you'll be keeping a while. In my year with the Pixel 2, I never faced any issues with jumping between multiple apps without waiting for them to refresh. Another year down the line? Who knows. Then there's the power users of course. Google, in their defense, were quick to claim that the Pixel 3 is one of if not the fastest Android phone in the market right now. I can't really deny that either since the phone flies. I tried games, videos, multi tab browser sessions at it. Even with constant photo taking or capturing videos, neither did the phone slow down nor did I face any issues with multitasking. For all practical purposes, you will have no issues at all with performance.
To further accelerate imaging and AI performance, a dedicated chip called the Pixel Visual Core is used. A bit faster than last time, you'll see much lesser of that processing sign when you view your shots immediately after taking them. The same chip also works behind the scene for the Now Playing song detection as well as offline Google Lens support in the camera. This year, the Pixel is also shipping with something that Google calls a Titan M chip. This chip offers end to end encryption and stores your passwords, any banking data, manages integrity of the operating system and more.
Display
The Pixel 3 has a fantastic screen. More so in comparison to the disaster that was the display on the Pixel 2 XL. This time around both the Pixel 3 and the Pixel 3 XL have quality displays that look stunning from all angles. Be it brightness levels, contrast ratio or simply outdoor visibility, there's little to complain about. I've been taking the Pixel 3 XL around the streets of Cuba where a bright sun is the norm and I've had no issues with viewing it outdoors. Outside of the very small amount of color shift that is intrinsic to OLED panels and that too at extreme angles, I can easily say that the screen on the Pixel 3 and 3 XL handily compete against most of the competition and is perhaps second only to the Note 9's AMOLED panel.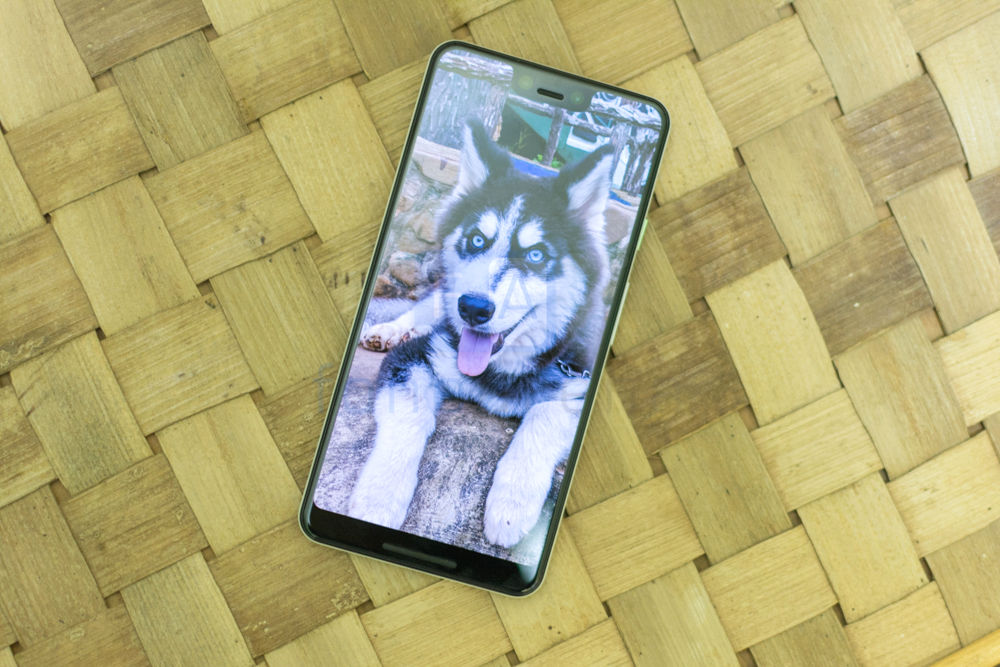 The screen on the Pixel 3 has gone through a number of certification processes making the phone a UHDA Premier HDR Device. Similarly, it is a signature YouTube device ensuring you get a superior YouTube experience. High quality isn't the first thought you get when you think about YouTube but let's just go with it. Of course, you can still make adjustments to the display color profiles. I found the default to be perfectly fine for most users though the Natural mode will tune it down a little bit if you find it a bit too saturated. Boosted mode is the same SRGB mode as Natural but adds a small 10% boost to colors.
Camera
The numero-uno reason for most to buy a Pixel is the camera. Sure, I love having on-time updates and quick security patches but this phone is the one that made me ditch my DSLR for the most part. Google has been pushing the entire smartphone industry to focus sharply on the camera experience by their use of computational photography.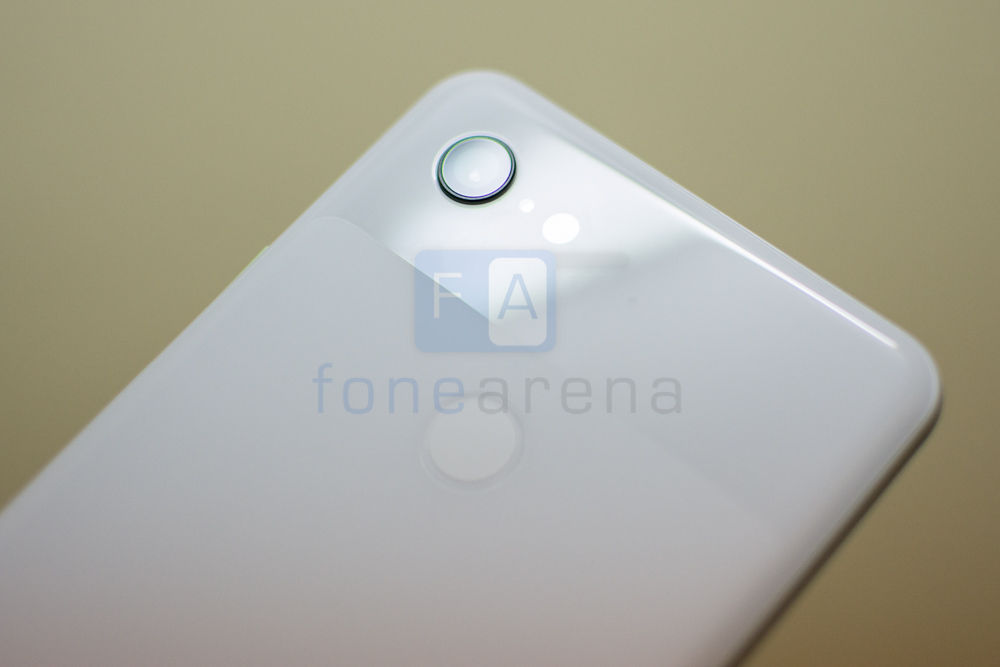 The core hardware remains relatively unchanged on the Pixel 3 series. You get a 12.2 MP camera at the back with flash of course. There's still no secondary camera and Google maintains that it doesn't really need one to perform most of the functions you'd want from the camera on the phone. The front on the other hand has two cameras this time around. A standard 8MP camera paired with an ultra-wide 8MP camera that gives you a 96-degree field of view. The latter has a fixed focus lens. You also get optical stabilization on both sides.
The Pixel 2 when it launched, was the best camera smartphone on the market. In fact, even a year later, very few phones managed to surpass it. I have no doubt at all that the Pixel 3 will handily surpass not just the current crop of smartphones but also those that will follow in the coming months. Next to the Pixel 2, it is easy to spot the changes that Google has made to its algorithms. Photos retain more details in the highlight regions without clipping. Low light shots are brighter but the unlike the Pixel 2 which would often bump up the exposure too much revealing a lot of noise, the processing is much more contained.
Check out the samples below (Click the image to view the full-resolution sample)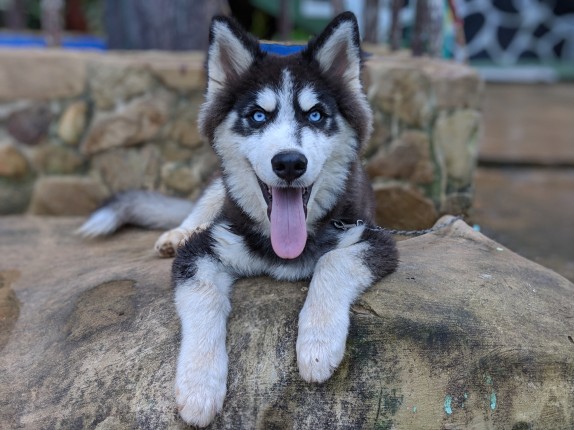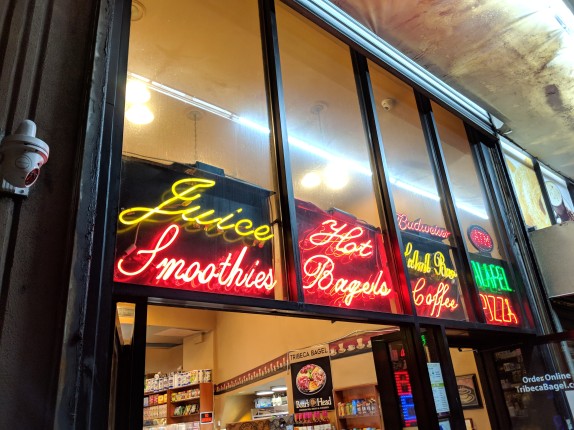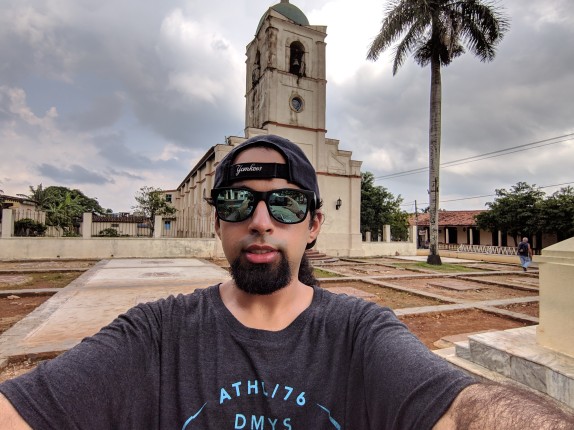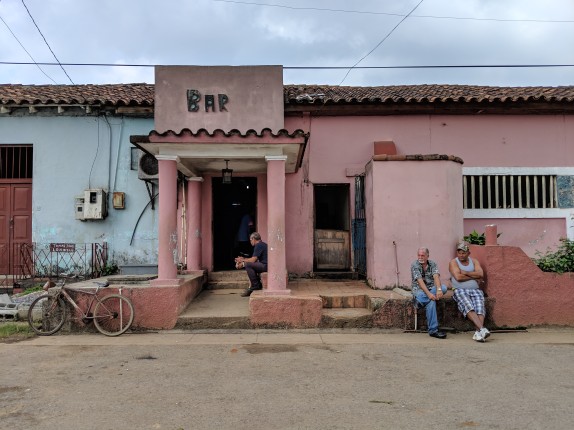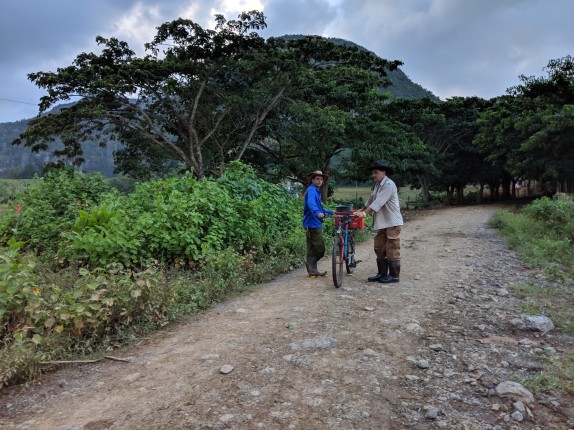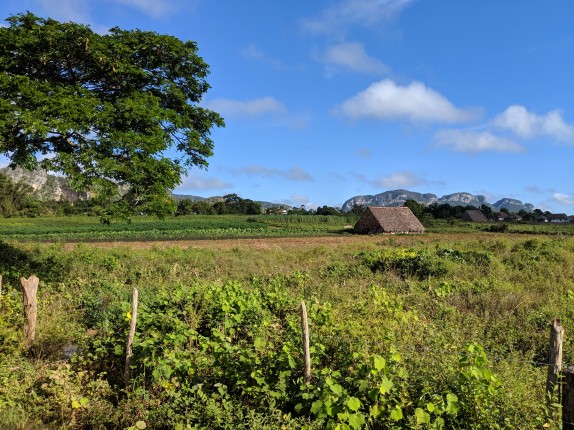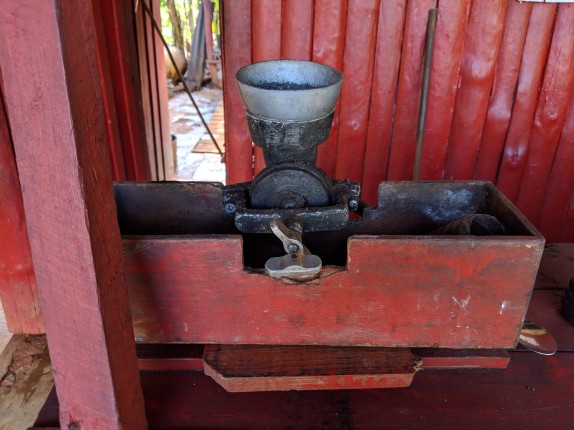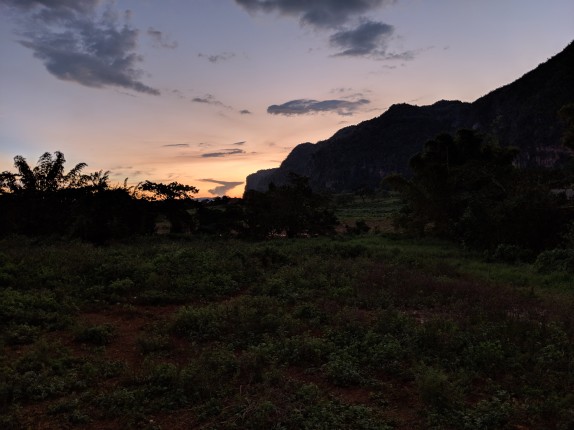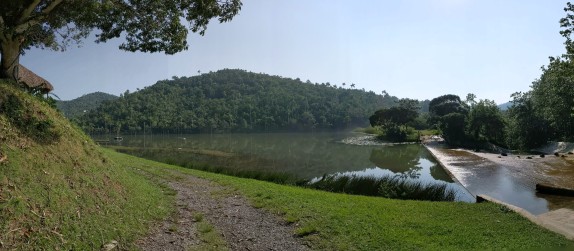 Through stacking multiple shots, the phone is able to provide an exceptionally sharp shot with a very low noise floor. Perhaps my only complaint is that the processing errs on the side of a darker shot, this is however easy to fix in any photo editor. The phone can now capture RAW images as well giving you lot of control over final shots. For most users though, the standard out of camera JPEGs will be more than sufficient.
Google introduced a range of new software modes and additions to the camera experience this year. Top Shot is one that works like an always on smart burst, capturing a number of shots and it surfaces what it thinks is the best shot for the occasion. Think, closed eyes or blurred movement. Google's also built in what it called super res zoom. It is better than standard digital zoom as it uses natural hand movement to create a super resolution image and then zooms in. Its still no replacement for a telephoto lens.
Another is Photo Booth. If you're the kind to host a lot of parties, you can set up the Pixel 3 in Photo booth mode and the phone will take a picture whenever someone makes a funny face or smiles in front of the camera. I tried out the function briefly and found it to work exactly as advertised. It's great that all of these additional options are buried under a more setting so that they are never in your face. The same goes for the Playground feature. Google has partnered with Marvel for a number of Augmented Reality stickers that you can use in your photos. An Iron Man sticker comes included in the app alongside a few more generic options. The integrated Google Lens function also gives you contextual pop ups which I found to be pretty accurate given the context.
Video capture unfortunately seems like a secondary thought for Google as there's hardly any changes or improvements here. Capture tops off at 4K 30FPS. The interface barely gives you any control. New is the ability to select an object for tracking focus and that's about it. You can now save your videos in H.265 to save a bit of space.
Connectivity and Multimedia
Connectivity options on the Pixel 3 are bog standard including Bluetooth, GPS/GLONASS/Galileo/BeiDou, NFC, Wi-Fi b/g/n/ac as well USB 3.1 over Type C. There's no dual SIM support nor is there an option for microSD based storage expansion. Like the Pixel 2, the Pixel 3 continues to have dual stereo speakers but this time around they are much louder. At about 70 percent volume, I found it more than sufficient to fill a hotel room with music. There's pretty decent stereo separation too. Bass is predictably absent but on the flip side, the speakers are able to manage and sustain high volumes pretty well. The phone comes bundled in with a Type C to 3.5mm audio adaptor as well as Type C style wired Pixel Buds. The latter are very average sounding and I would simply replace them with an external DAC/Amp or use the Type C adaptor in case wireless audio isn't an option.
Battery Life
The Pixel 3 XL comes equipped with a 3430 mAh battery while the regular sized model has a 2915 mAh battery. For all practical purposes, with the difference in screen size, both models are estimated to last the same amount of time. Over the last few days with extensive camera, maps, music and general use, the Pixel 3 XL handily comes out as an excellent performer. A lot of this is due to the all-new Adaptive Battery functionality in Android 9.0. Using on device machine learning, the phone is able to learn apps that are infrequently used and is then able to cut down their background activity thereby increasing battery life. In day to day use, I rarely dipped below 35-40% battery life and consistently managed close to 5.5 hours of screen on time.
While you can continue to use fast charging via the included USB PD charger, new to the phone is Wireless Charging. Because of the glass back, the phone is now able to power up using Qi based chargers. But that's not all that you can do. In case you pony up for Google's own Pixel Stand charging dock, the phone gains a lot of additional functionality to the point where it effectively becomes a miniature Home Hub. Using the Google Assistant in this mode gives you a visual indicator to all standard Assistant functionality. Some of the cooler functions includes using your phone as a smart photo frame pulling in images from your Google Photos account from a specific album or by setting it to friends and family. Also, interesting is the Sunrise Alarm that gradually lights up the screen in warm sunrise colors to gently wake you up.
Miscellaneous
For all of Google's talk about minimal changes to stock Android, the Pixel Experience sure comes packed with feature additions. Launched last year, Active Edge hasn't changed much and you can use it to launch the Google Assistant if you want essentially making it an additional, dedicated button for the service. Should you enable it, it is possible to silence calls, alarms and more by using the same squeeze gesture.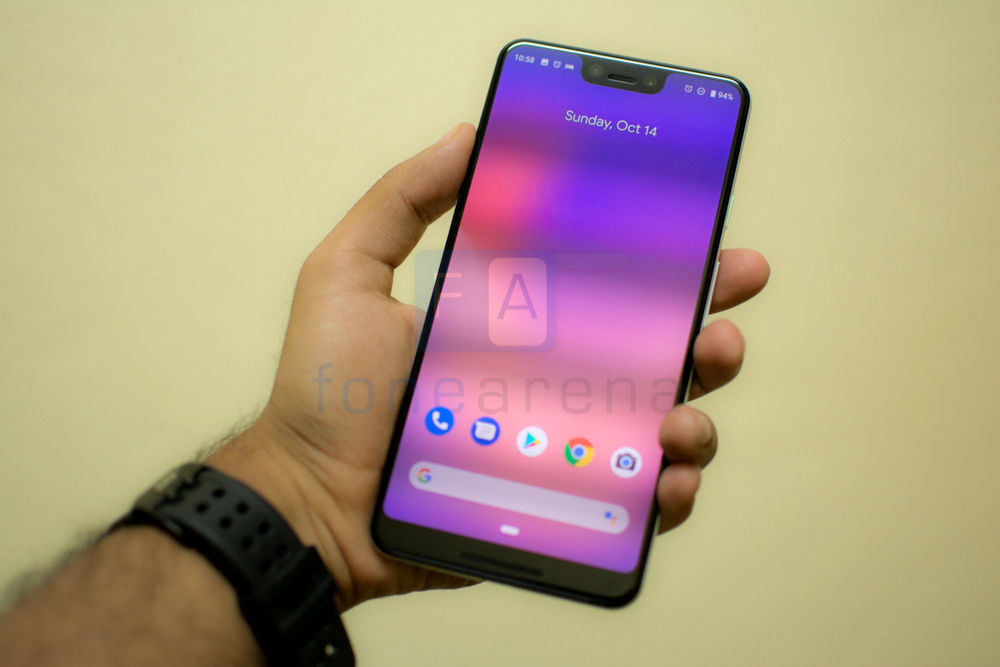 I've never been a huge fan of the haptics on Android phones, but I was quite pleasantly surprised by the Pixel 3. The vibration feedback and haptics are absolutely on point and I gladly left it on as it definitely enhanced the typing experience.
Conclusion
The Google Pixel 3 is a great phone but more than that, it is a way for the company to showcase its software prowess. In many ways, it is easy to see hardware limits as challenges for the company. 4GB of RAM too less? Nah, we'll show you what optimization can do. Or perhaps the battery? While competitors fit in 4000mAh units, Google manages to match up with a smaller cell. Nowhere is it more evident than in the camera performance where the Pixel 3 handily smashes the competition.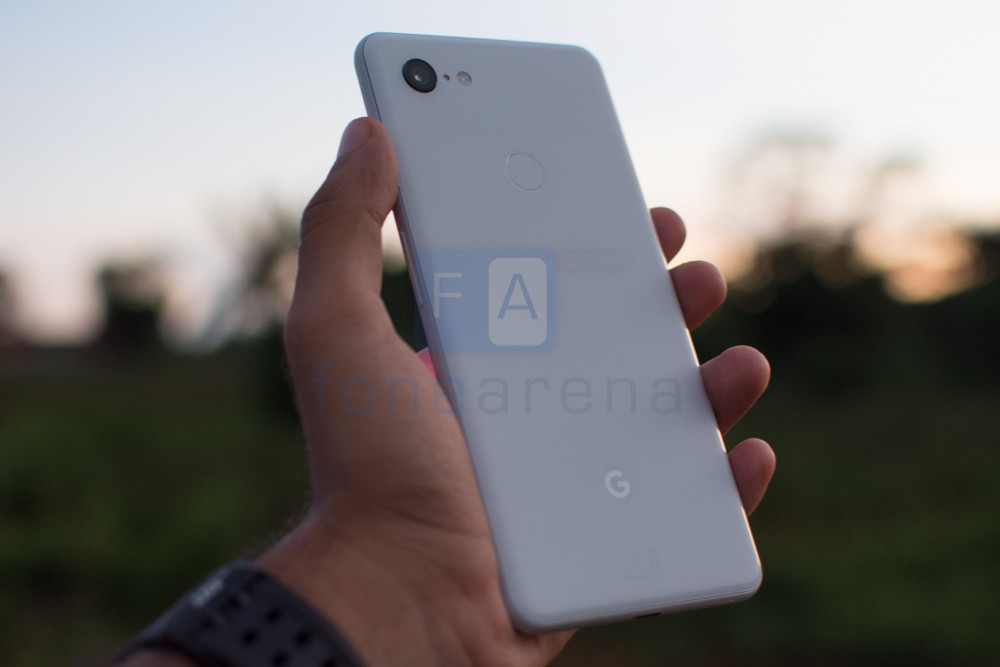 Look, you already know if you want to buy the Pixel 3 or not. This is not the phone if you want value for money or the most hardware for your buck. No, this is Google's swansong that gives you the software experience that the Big G wants you to have. It is the best damn example of the power of computational photography and it's a pretty good phone too. The Google Pixel 3 goes on sale on 1st November both online and offline and the regular sized model is priced at Rs.71,000 and 80,000 for the 64GB and 128GB models. The larger Pixel 3 XL is priced at Rs.83,000 and Rs.92,000 for 64GB and 128GB. You can pre-order it from Flipkart.